I began this blog back on Christmas day in 2009.
We were just beginning an attic renovation, and that started a decorating & design bug I just can't shake.  And for the record, I think Matt's caught it just as much as I have.  We just finished building a bed for Grayson's room, and he's already ready to make him a chest of drawers.
Man, that man.
I could use one build-free week around here.
When the bug caught, we were sucked in….to creating spaces that really reflected who we are, what we love.
It took about a year and a half, working nights and weekends, for us to finish most of the house.  Yes, I said most.
🙂
Wanna know how we did it?
We honestly began to think about all of our travels, places we've visited, homes we've stayed in.  I wanted to identify the places I felt most at home in, the ones that felt alive to me, made me breathe easier.  And truthfully, the ones that compelled me to write and create.
Many of the places were coastal stops, but not all had super-beachy decor.  Some were mountain lodges or friends' homes, but they all had a few things in common.
white walls
texture, texture, texture (like seagrass, sisal, linen)
pops of color & beautiful fabric
casual elegant spaces
a little bit of junk & a little bit of ballard-like glam
natural wood tones mixed with painted furnishings
a cooler color palette warmed with those natural tones
We set out (and still are) to tackle one room at a time, as budget allowed to create the home we dreamed of.  Not the perfect home…there are many things I would change if money and time were no issue, but wow, how ungrateful it would be to focus on that.  Here's a little of what we've done so far…..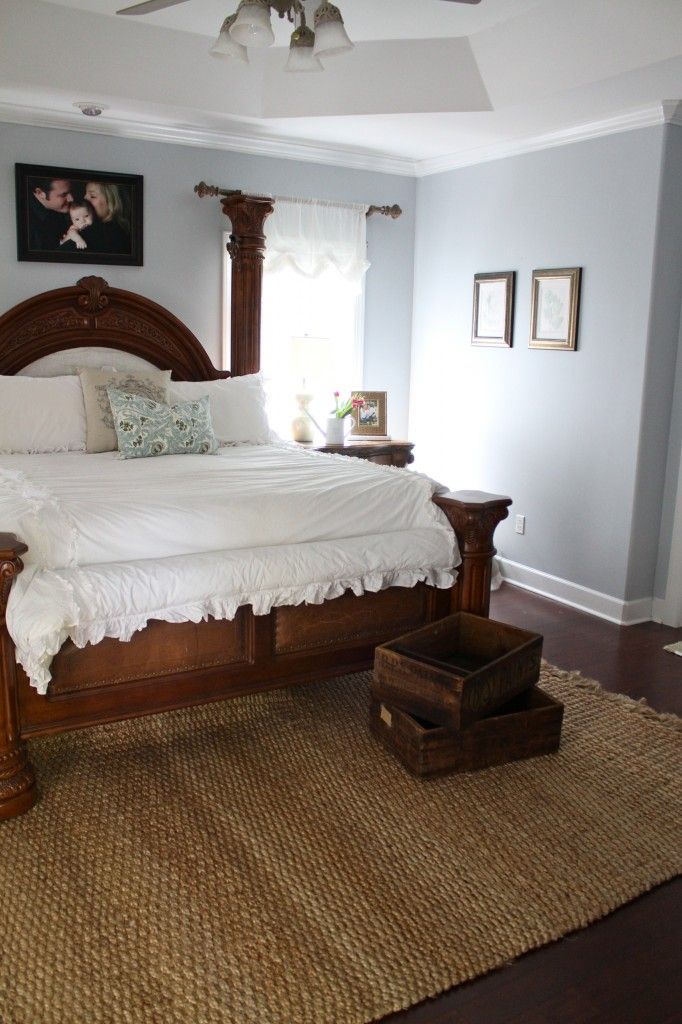 Master Bedroom (this one's still in progress)
In the kitchen, we started with a painted door for the laundry room, and once it was painted, I knew it was time to paint all of our main living area walls white.  That door had to pop.
We first removed the doors to our cabinets, bumping up the cottage in our kitchen.  There's plenty more I'm going to do in here…one day.  I've got marble countertops (or some kind of knock off) on the brain, as well as pendent lights over the bar, decorative supports under the cabinetry, painting the island, and maybe a glass tile backsplash.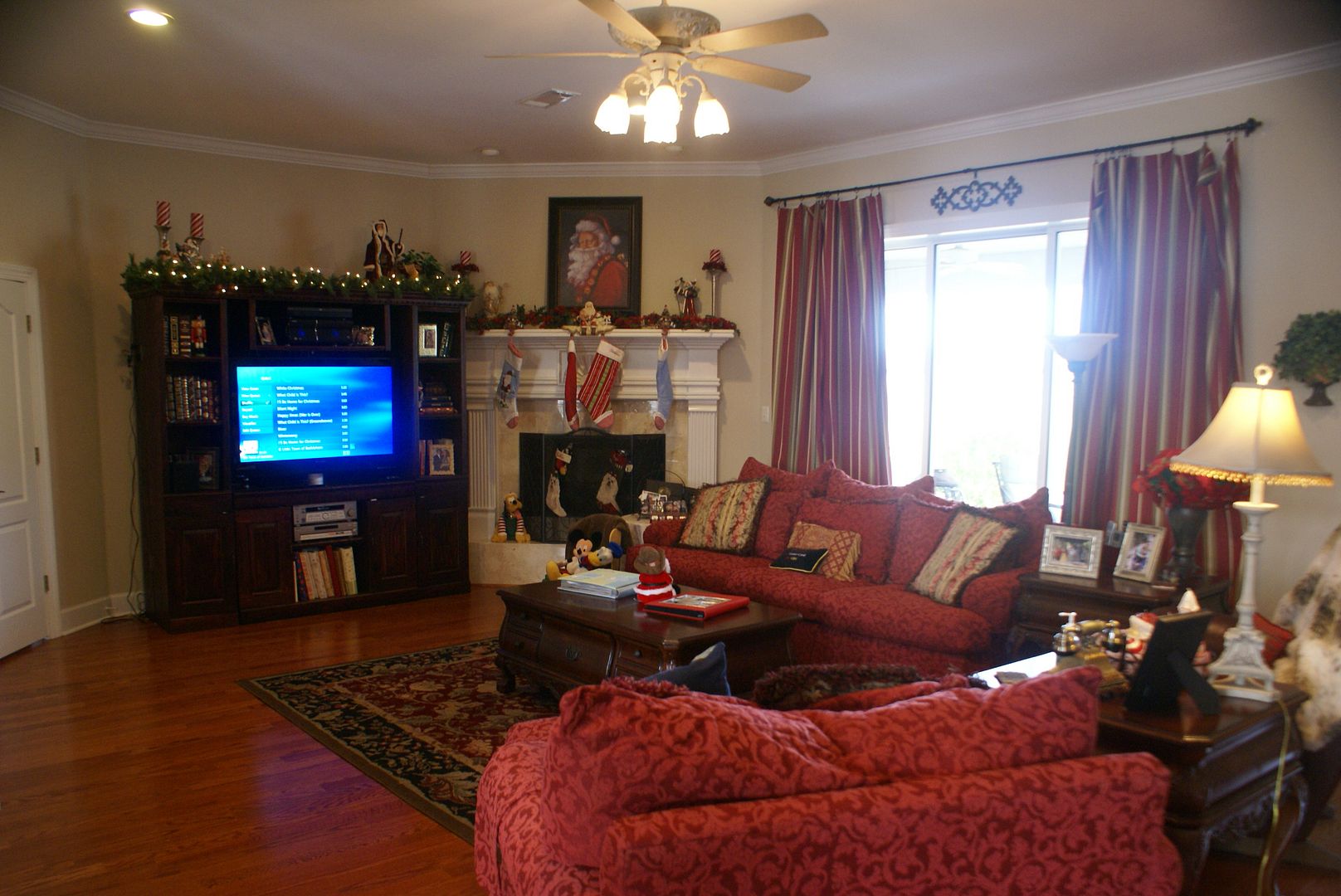 The living room is one of the most dramatic.  I'm sure you've noticed a before trend….LOTS of red, dark, traditional furniture, and well, brown.
Here's where I'll say there's nothing wrong with red and brown.  It's just all about balance, and our eyes floating around a room.  Red and brown don't have to be dominant to be great….just the opposite, in fact.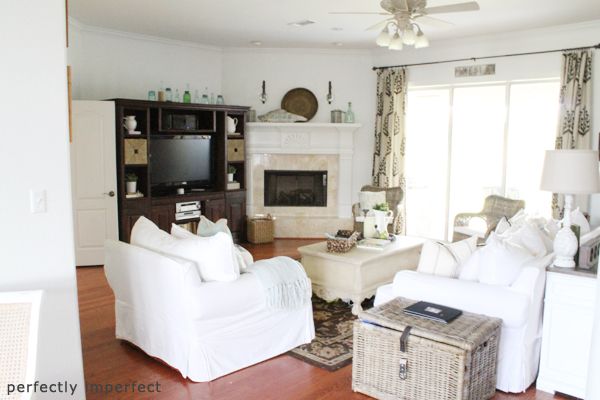 Now that we've worked on creating a blank slate, I'm on the lookout for more pops of color against the neutrals.  If I'd ever make myself learn how to sew, I'd just whip some pillows up asap.
I guess I've gotta do it.
We also changed much of our existing furniture….by painting a few key pieces, it changed everything, and truly celebrated the remaining original wood pieces.
I'm not done with that either.  Rumor has it there may be a coffee table headed to yellow in the near future.
You guys know our latest makeover….the dining room.  It was a big one, and once it was complete, I looked around our home and it felt so us….complete.
Then I walked into Grayson's room and the guest bathroom.
Game on.
🙂