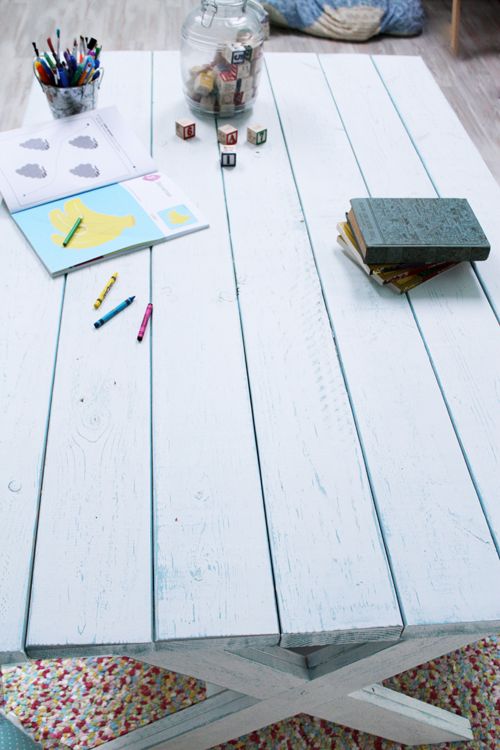 After we finished the playroom last year, we knew we would continue adding accessories and functional pieces over time.  We desperately needed a table for school work, and for Ava's serious addiction to coloring.
Instead of buying one, we decided we would build our own.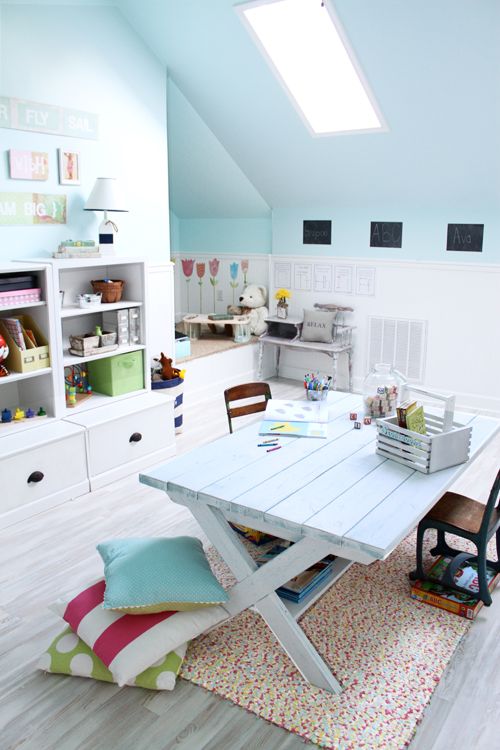 It was so much fun to be working in the garage with Matt again, and we loved building something for our children to enjoy.  Gray was ecstatic for days after we brought the beast inside.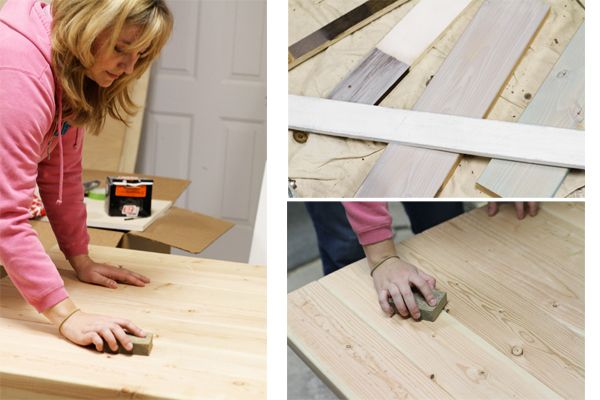 We started with a buncha boards.  While Matt was trying to get started,  I was busy sanding and testing out treatments on the unfinished wood.  We got these plans from ana-white.com, and altered them a bit to suit our needs.  We made the table a little shorter for kids (but still big enough for some growing room), made the tabletop wider and longer for more surface space, and added a shelf underneath.  We'll post a detailed step-by-step post soon, but head on over to see Ana's original plans here.
You can watch a quick video of our switcheroos here.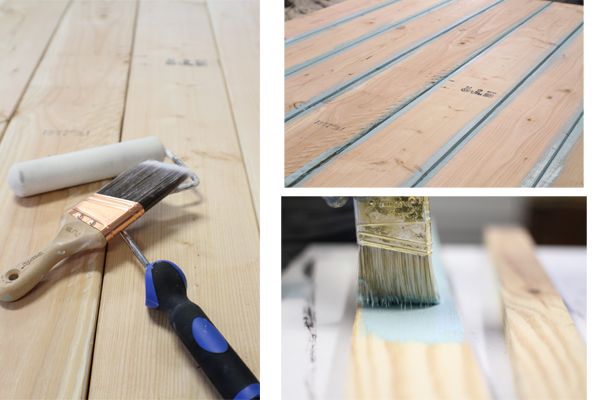 Painting a piece for the kids was so rewarding…I didn't feel like I could mess it up at all.
And my current self would like to say to my painting the table self, "Good call, because in a couple of months your pirate-hat wearing daughter will color lots of yellow streaks all over the top of this thing."
The yellow crayon came out.  But I was left a little scarred.
I painted the base color (Olympic's Misty Surf) and the top coat in Benjamin Moore's White Diamond.  I added wax in between coats to make sure the white paint came off easily to reveal the blue underneath.
Now, we've got ourselves a farmhouse inspired bit o' sunshine in the playroom.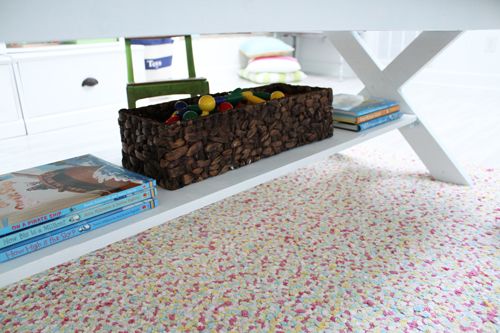 They have room for their books and toys…and the magneatos finally have a spot inside that basket.
Mama is pretty happy with that development.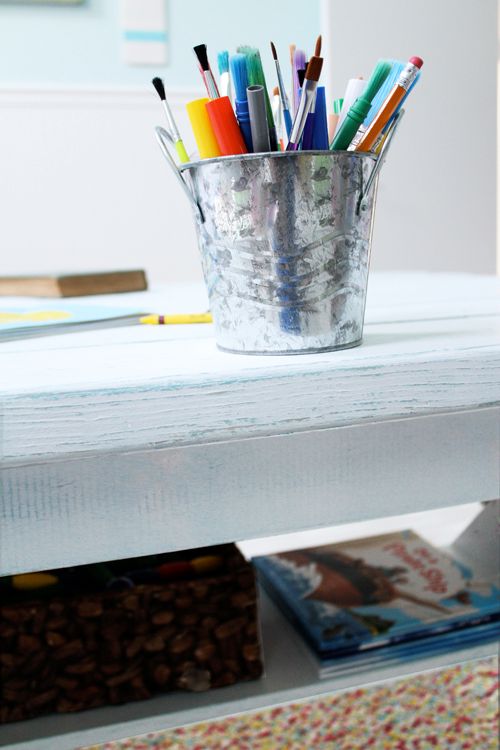 And they are pretty happy to have a creative space of their own.
We're trying to raise dreamers around here, ya know.
🙂
The playroom has come together quite nicely.  Even if it did take a year to mostly complete.  I'm okay with that, though.
We've made lots of yellow crayon memories up there, and I plan to make lots, lots more.
🙂