The $50 Home Makeover is the book for the everyday home owner.  For the folks who have to fit creating their home in between nap times and work schedules.
"This book is too good. There are dozens of projects here to add some pizzazz to your home…everyone is sure to find something they love." —Today's Nest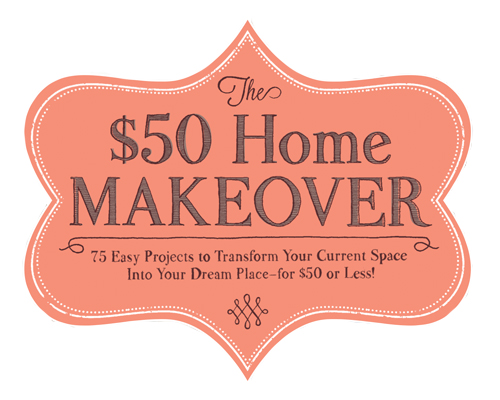 Here you'll find 75 of the very easiest, most affordable, most high-impact projects—all of which can be completed with $50 or less. These simple projects will help you squeeze every last drop of style out of every cent, so that you get big improvements, but not a big bill.
This isn't a book about how to style your grand piano or pick out granite for your butler's pantry. It's a book for the real world, where you're stuck with a hideous chartreuse wall your landlord won't let you paint over, or you've spent your last penny on a home to call your own . . . but that straight-out-of-the-80s kitchen is now also yours. It's about working with what you have to make your dream home a reality today.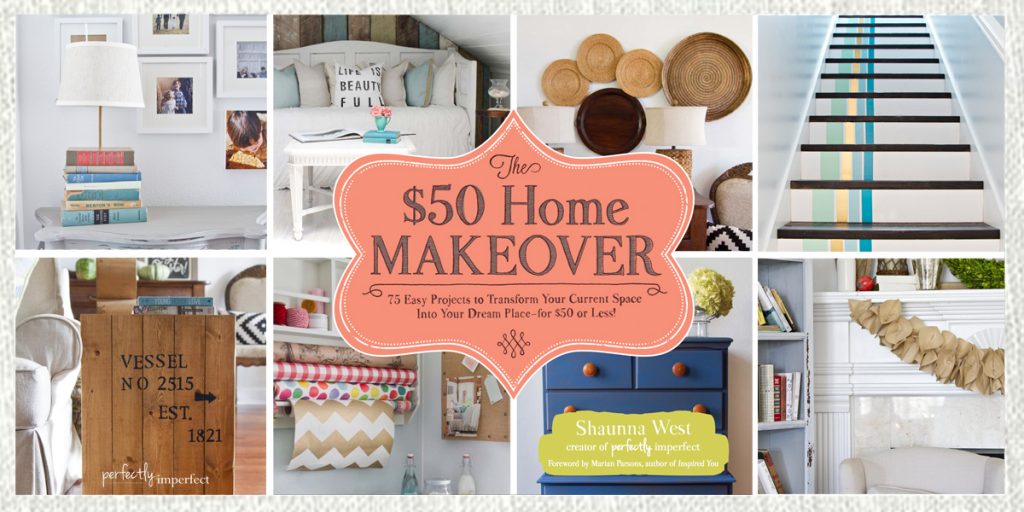 From the foreword…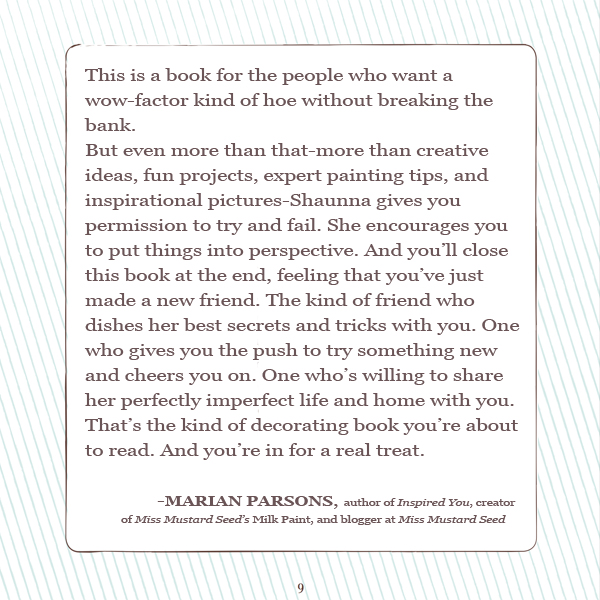 This is a tool for the everyday homeowner, and the everyday home. Get ready to be inspired to pick up a paintbrush, tackle that intimidating space, and to create the home you want, one project at a time. Let's get started!