Working on our bedroom at the beach has been so much fun for me~
probably because we have put off switching things around in our bedroom at home.  I'm living vicariously through myself.
huh?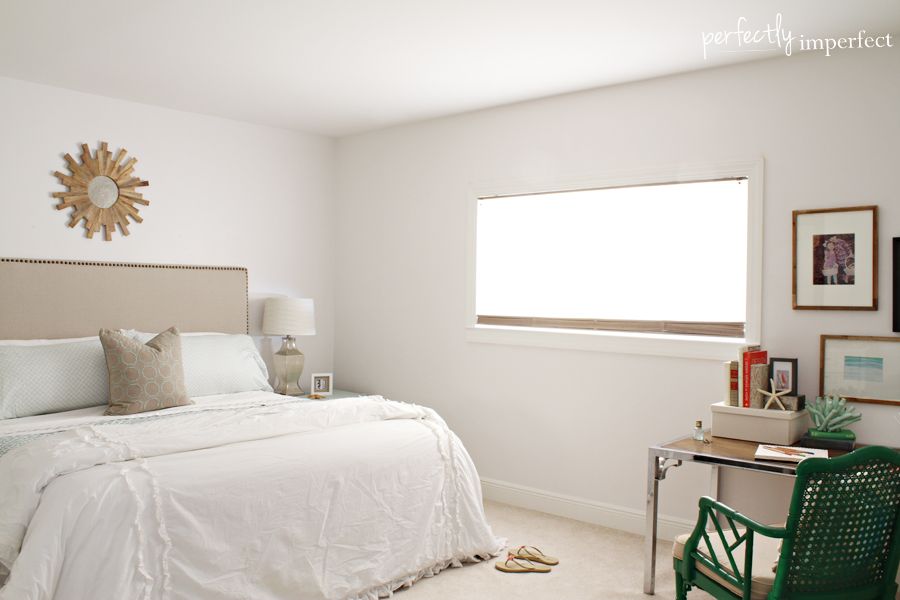 To the right of the bed, there's a desk that is original to the room…it actually belonged to the former country music singer, Charlie Rich, which is pretty cool when you stop and think about it.  He actually owned the unit before my grandparents, and I can't help but wonder if there was any grammy winning song writing going on at that chrome and wood desk.
We kept the piece, along with the bamboo chair, and designed a little writing space for me.  I can't wait to escape down there by myself or with Matt and spend some time putting pen to paper.
Here was the little corner a few weeks ago, lacking personality and well, room to write!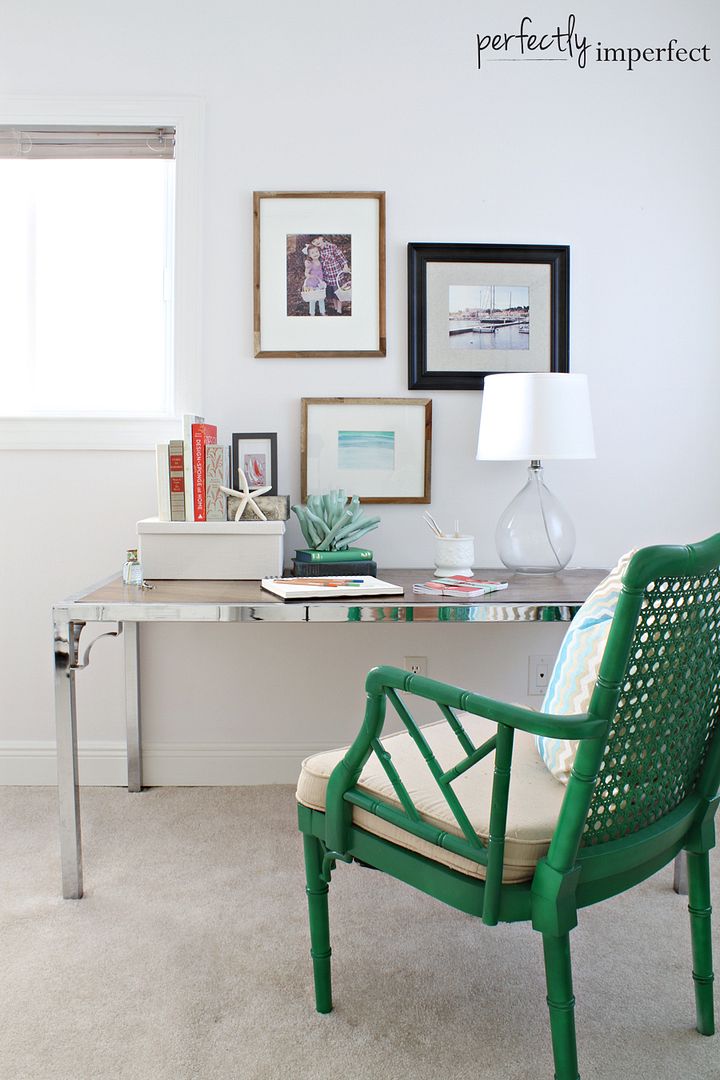 After spending the week there, we were able to get it all organized and updated.
I wanted to fill the wall with objects that inspire me…if I choose to sit in here away from the noise (and the view), I want to be inspired!  The frames came from Target's Threshold line (still in love!) and I filled it with a shot I took in Argostoli, Greece, last year, and of course, my babes.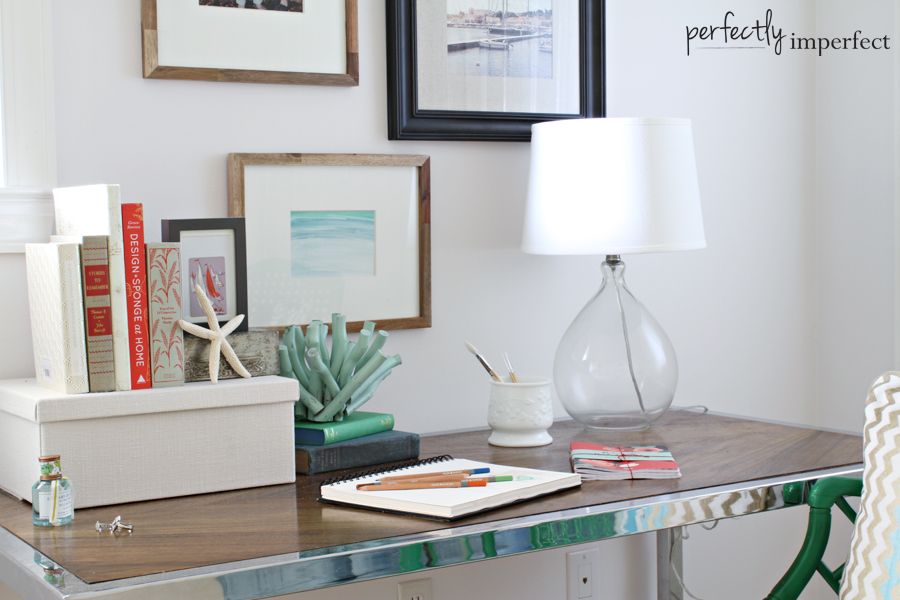 As you probably have pegged, I'm all about adding books into any space.  While the room is clean and bright, this colorful corner energizes me and makes me want to come up with something to say! I stuck to the palette of sand and sea but threw in pops of coral for fun.  Just seeing that happy stack of books makes me smile!
While I didn't dislike the vintage lamp, enough chrome already for one spot.  I stuck with a simple glass base and linen shade from target so that it all but disappeared.
That little print was the result of about 4 1/2 minutes, some watercolors, and watercolor paper time with my daughter.  Wall art. Done.
I brought some starfish down from our shop, and picked up the sea green coral sculpture from a local boutique.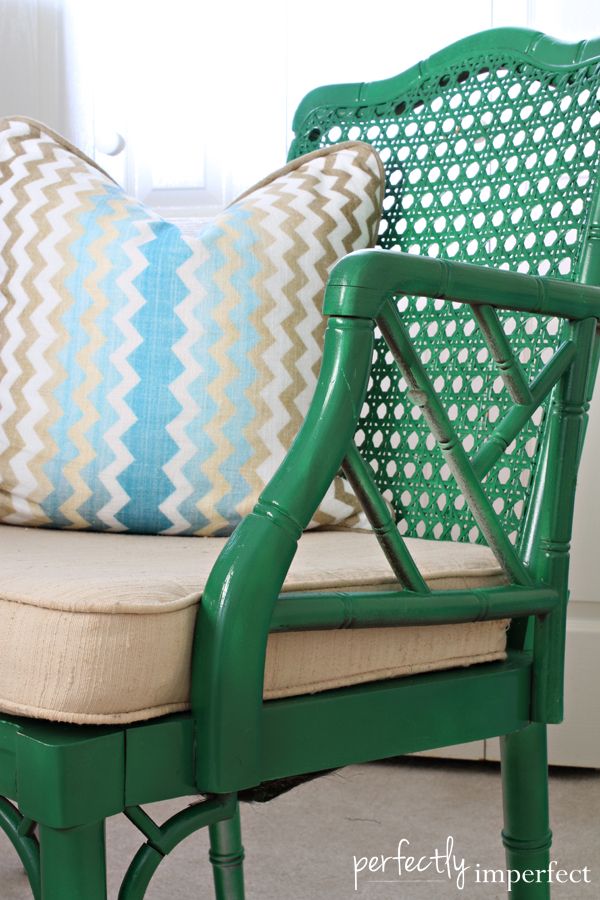 The bamboo chair came home with me a while ago, and I gave it 3 coats of Krylon's Emerald Green in Gloss.  And hey, do you see that?  I missed the underneath of the arm work…and will I go back and fix it?  Maybe.  Maybe not.
#reallife
The happy zig-zag pillow came from our shop, and that's that.  One writing/dreaming/pen to paper corner complete.
I'm hoping beyond all hope that I get to use this little space, and create something truly wonderful here.
We'll add it to the list of hope I keep tucked away for any old day.

Find more posts about decorating on a budget at the beach:
Beach House Decorating Project
Coastal Designs Meets Hollywood Regency
Swimming at Sunset & Freshly Painted Walls