The last few days are a blur, really.
Isn't it funny how that happens?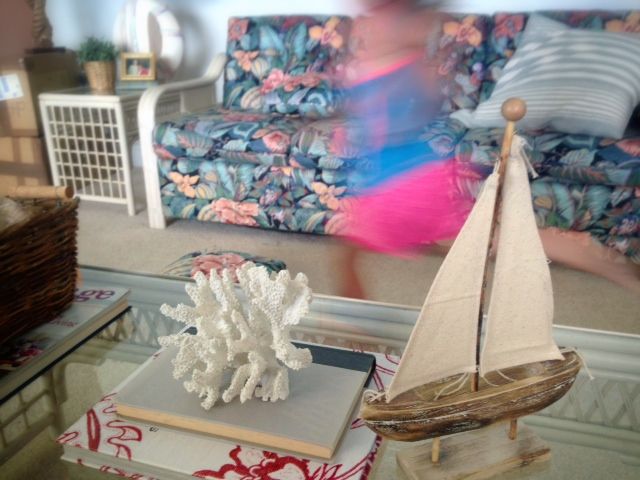 You plan and hope and wait for a few days to remain still, and really, they bend and blur together like all the others.
So is life, and while it's passing much faster than I'd hoped, we are enjoying our time at the beach nonetheless.  This week is filled with play & work, as we continue updating the condo.  We wanted to finish some decorating, but the first thing to tackle was paint…
Do you remember the peach wonder that was our bedroom?  We have kept all the furniture in the room (minus the bed), updating it with paint…and it is looking good.
I've been posting sneak peeks on Instagram and all of the in-progress shots.  We woke up on Friday to freshly painted walls, and while this is a pic from my iPhone, you can tell how much better it's getting.  We went with one of my new favorite whites, Snowbound by Sherwin Williams, a soft white/grey.  The room is feeling so much bigger and wider and just more breathable!
I'm hoping to completely finish the space this week, and get it photographed for you guys, along with other updates we've made.
When we're not working on spaces around the condo, we are fighting the overcast skies.  Sometimes, though, we get lucky.
Swimming at sunset is the best.