When mom and dad bought their current condo (formerly my grandparents'), we were simply thrilled to have a (FREE!) place to go for quick weekend getaways.  I grew up heading to Panama City Beach, so while I sometimes I dream of a house in Watercolor, we are perfectly content to enjoy this space with our little ones.
The only thing…it needs a little work.  I've shared photos before.  The living spaces are great…open with lots of windows to take in the view.  Even the paint is the perfect pale shade of gray in the living, kitchen, and dining room.  We have to update the furniture, and I've shared some inspiration for the living and dining spaces.
Our bedrooms, however, are dark with no ceiling lighting, and they'll be needing some new paint.  I'm not so sure about the very fluorescent peach walls in our bedroom.  P.S.  Certain shades of peach I adore–but this one–in person is, well, tart.  Kind of sour…does that make sense?  We pretty much squint when we go in the room.
Because we need to update SO much at the condo, and we're trying to stick to a budget, some things just have to stay.  In our bedroom, there's a big hollywood regency vibe going on.  I have always loooveed the vintage blue velvet chairs, so they are staying.
So while I lean toward planked walls and warm woods, we're going to fuse two styles together.
This way, I'll get to enjoy a different style, and we'll save bunches by keeping most of the existing furnishings.
We have a bamboo dresser and side tables, so they'll be getting sleek makeovers.  I actually already painted them, but I'm going to seal them with some higher sheen varathane or lacquer.  I'll keep you posted on what I choose to use.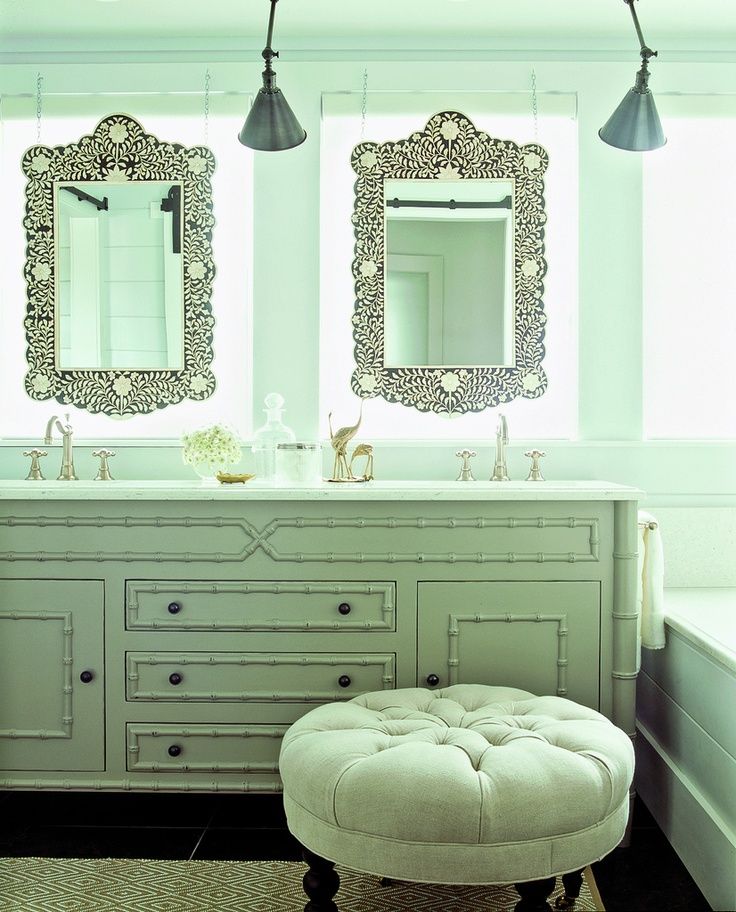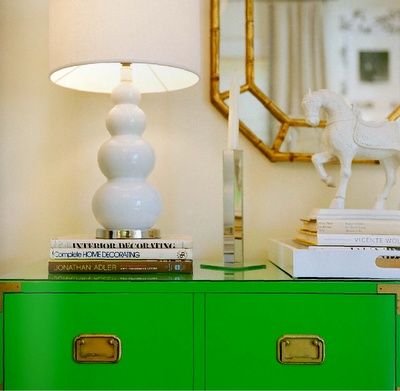 We've chosen sleek lamps, and some metallic accents to play up the regency style in the room…
And I cannot wait to show you the desk corner!  It has a bamboo chair (currently sitting in my garage awaiting paint!), and a contemporary chrome desk.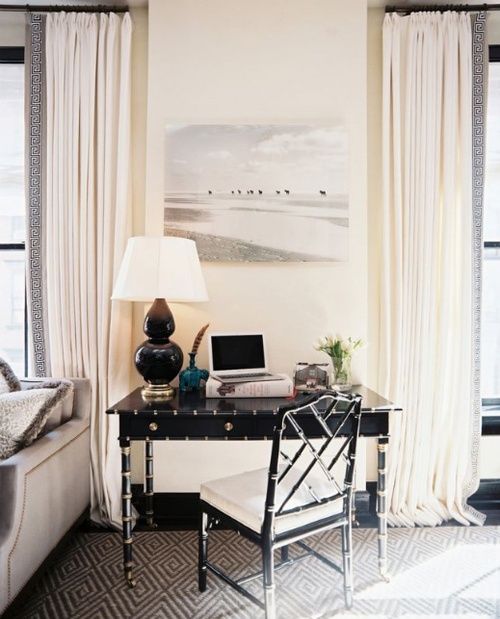 I'd love nothing more than to hole up in that beach house and write and write and write and write…and well, write.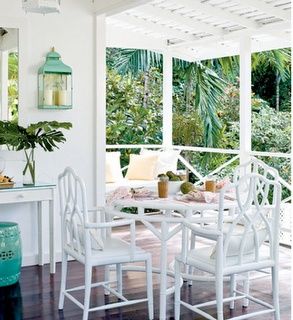 I absolutely love this shot (and I can't seem to find the absolute original source?).  This outdoor space just makes me HAPPY.  And hey, look: more bamboo chairs!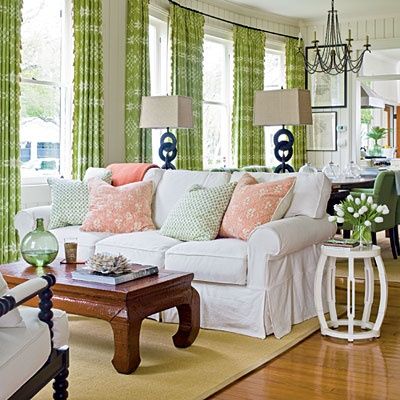 How about you?  Ever play with another style to save some money in the budget?  I'm honestly really excited and looking forward to surrounding myself with a different kind of beauty.
Plus, I'm coo-coo for coco puffs over most design styles, anyway!