If you follow us on Instagram, you saw I went on a mad book-covering mission last week.
We're finishing up Ava's bookcases for her room, and I wanted to use the opportunity to add color & pattern into her space.  I love covering our books to create a unified look…you can see other examples here, here, and here.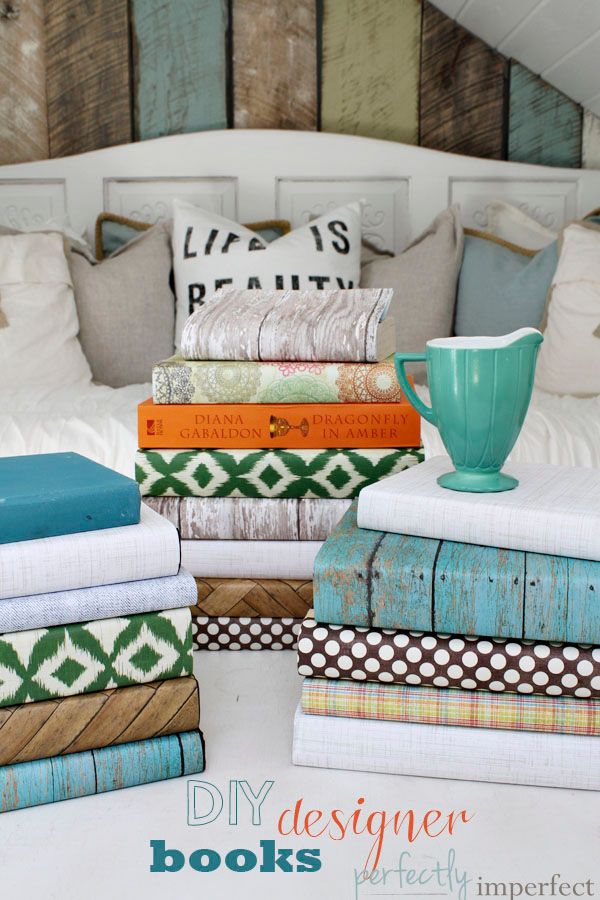 Ava's room is in need of natural textures to finish up her space, and adding some beauty to the bookshelves is an easy and super cheap way to infuse style & texture.
Aren't they just beautiful??  All that color & pattern…I'm in love & will officially be covering more for every room in the house.
This is the simplest tutorial ever, but I figure, hey, I didn't always cover books with such prowess, so we could use a tutorial.
In all seriousness, a few folks asked on Instagram, so here we go.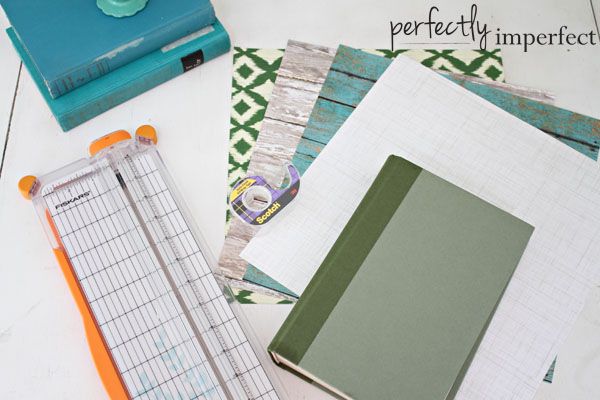 Unless you want to go bananas, you need a cutting board…not scissors.  Waay too much wiggle room with those suckers.  In a nutshell, you'll need:
old or inexpensive books (hardbacks work best, but you can use soft covers, too)

papers (I like to use 12×12, and grabbed mine at Hobby Lobby at 50% off)
cutting tool
tape (this may seem silly, but it's gotta be the good stuff–no dollar store version)
1.  Lay your book on top of one sheet of paper, lining up the corners of the paper with the back side of the book.
2.  Fold the other half of the paper over the cover of your book. (Keep in mind the paper won't totally cover the book–we'll fix that in a minute.)
3.  Keeping the paper wrapped tight around the book, sit it upright so that the excess of the paper is coming off the top.
4.  Making sure your paper is in the correct position, make a crease in your paper at the overhang.
5.  Now line your crease up with the blade in your cutting tool & trim the paper to size.
6.  Start covering the front of the book first.  Use Scotch tape to attach the paper to the front right side first.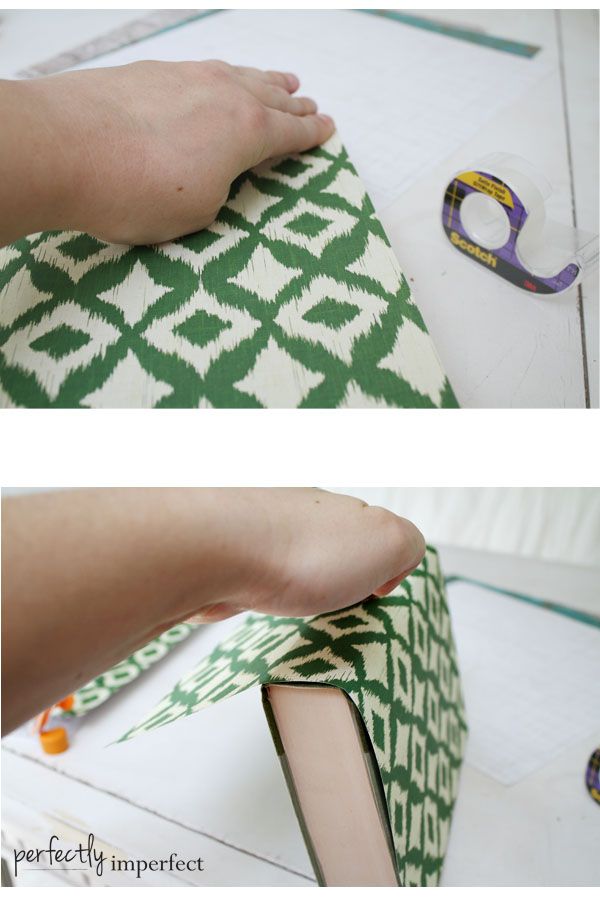 7.  Work your way around the book, pulling the paper tightly as you go and holding the book as straight as possible.
8.  Finish covering the back of your book.  If you want the book completely covered, trim another piece of paper and apply to the back of your book.  (I typically don't worry about this since our books are stacked upright or lying face up.)
9.  Flip the book back over and run something along the spine to create a crease so the paper will "hug" the book.  (I used a rounded end of a craft paint brush.)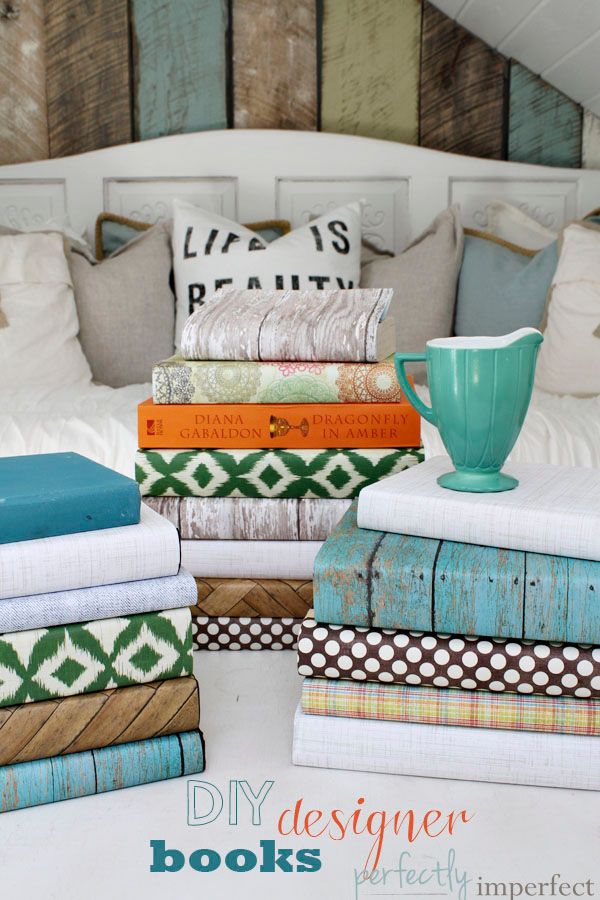 And that's it!
Aren't the simplest projects are the BEST!
And don't worry about perfection…you know how I feel about that anyway.
These covers are more forgiving than using mod-podge (which I've done and love, too) because you can start over, realign, or remove the covers whenever you feel like it.
Another quick tip…if tape isn't holding (I find this especially on cloth-covered books), use Tacky putty instead.
Until Ava's bookcases are ready, I'll happily house these beauties in my writing room, a.k.a. my office.  And yes, I'm still coo coo for coco puffs over that plank wall.
Have an inspired Monday you guys!