I love summer.
If I could be a season, I think I'd be summer.
A little hot-tempered, maybe, but I've got the beach, too.
Anyway…ahem, I love summertime, and I have to bring a little of that vibe inside each year.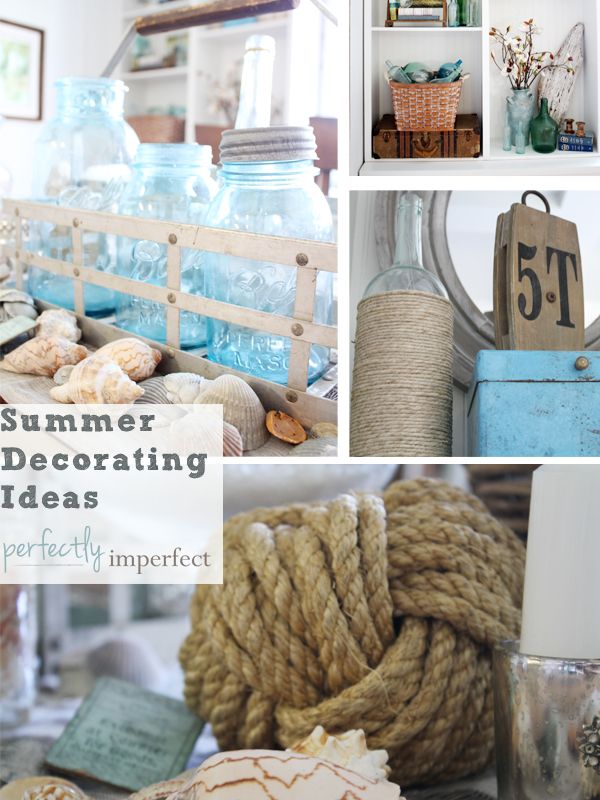 Sometimes I style more literally than others-like this year-and sometimes I keep it subtle.  This year, though, I was so inspired to go full-fledge summer.
Our mantel was pulled together in an hour or so, and it started with this beautiful oil we bought in Greece on our recent trip.  I thought it might feel a little dark, but once I added some blue books and light accents, the tones lightened and I fell in love with it (especially between our magnifying glass sconces).
This little sailboat came from World Market this year–I just couldn't resist it.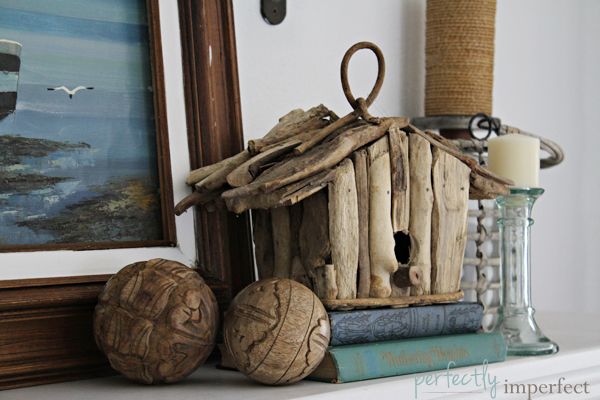 The driftwood bird house also came from World Market–kinda couldn't get enough of that place this year.  The carved wooden spheres came from SLAH-now Willow House.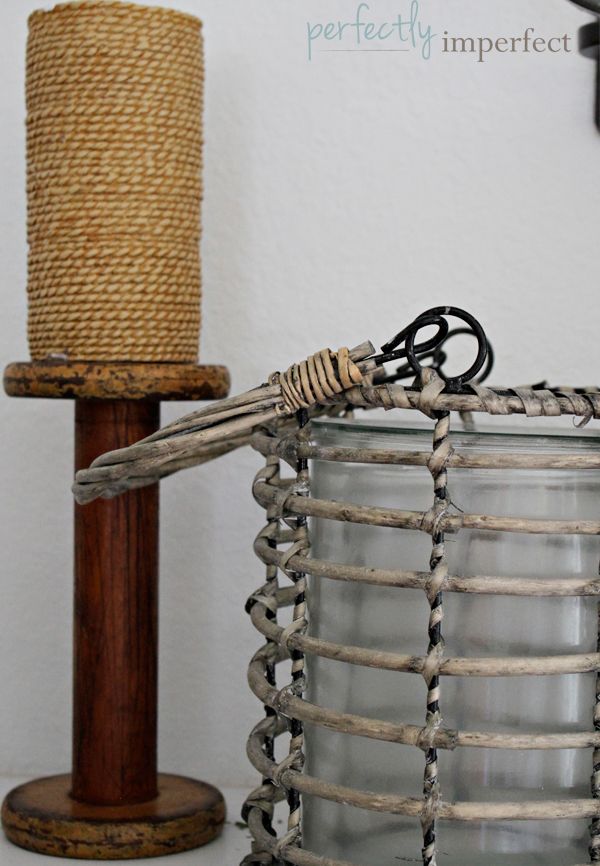 Troy Antiques just welcomed this adorable couple, Drinkard Designs, and their taste in vintage goodness is flawless.  I grabbed several vintage spools from their space last week (as I'm kind of crazy about those things)!  And P.S.  I picked up something else from them that's going to knock your socks off.
I know.  I lost mine, too.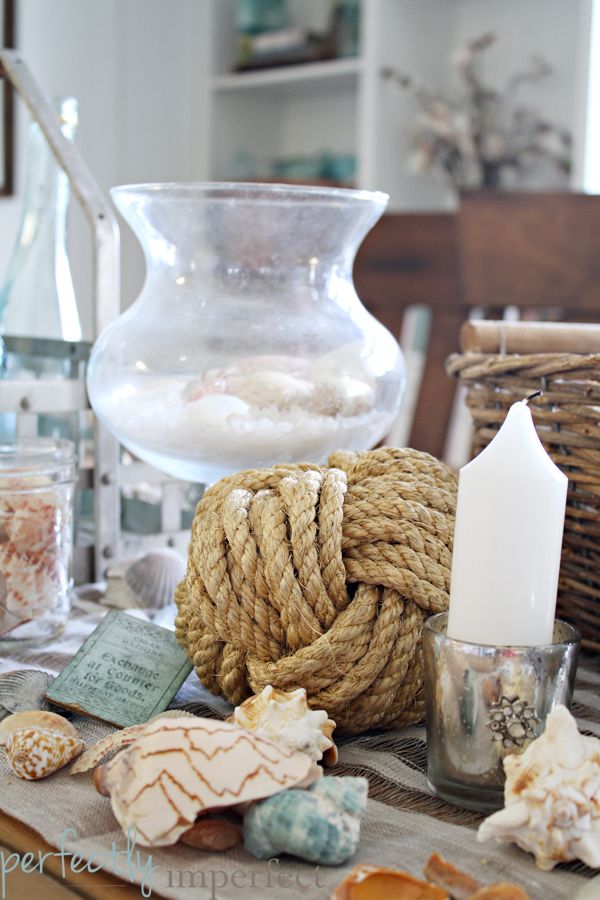 I'm usually not quite this literal with my seasonal decor, but piling all the shells, glass, & texture on the table just felt right–and got us totally in the mood for summer.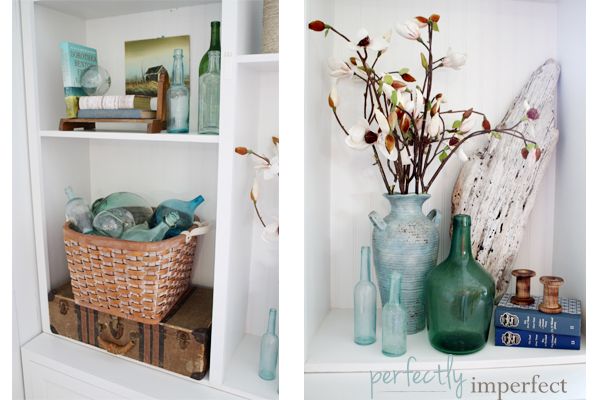 It was time to restyle the dining room built ins, too.  Seeing all of our shades of blue & green glass in one place creates such a special collection–and I'm truly drawn to sit down in the space simply because of this fact.
That's why I know our homes have such pull on us–all it took to inspire me today was a bunch of glass bottles. That flea market basket didn't hurt, either.
I had a blast putting some splashes of summer around our house, and I hope it left you feeling inspired, too!