Hi friends!
The last time you saw Ava's room, we had finished ripping out and laying new floors, and adding board & batten.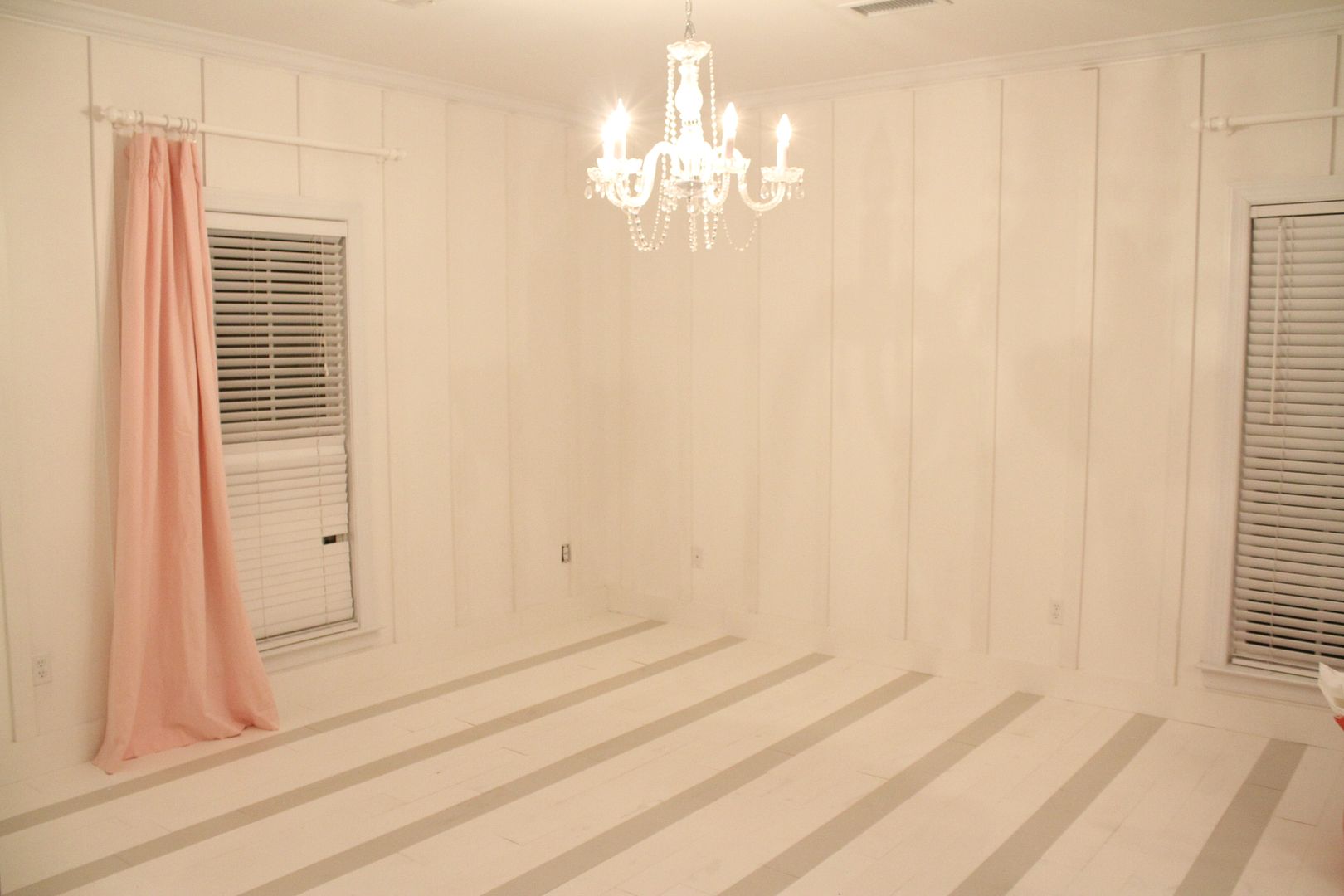 We finished the hard part, and I kind of left it alone for a while.  We moved her bed back in and her toys…and life resumed.  Then we opened up a shop & began working on an online store…
So, it's been quite a while, and I've slowly collected items for her room to begin the finishing stage.
We're by no means done, but it's slowly coming together.
I'm still stuck on the bed…do I paint the brass?  Do we find/paint a new bed?  Etc.
You guessed it….that beautiful sunburst mirror came from Target.  It's part of their Threshold collection (which I LOVE, btw!).
I knew upon seeing it that it had to hang in her room.  We're picking up reclaimed & warm wood frames, etc. to finish up her space and to contrast with all the white.
The prints are by Katie Daisy….absolutely love her artwork.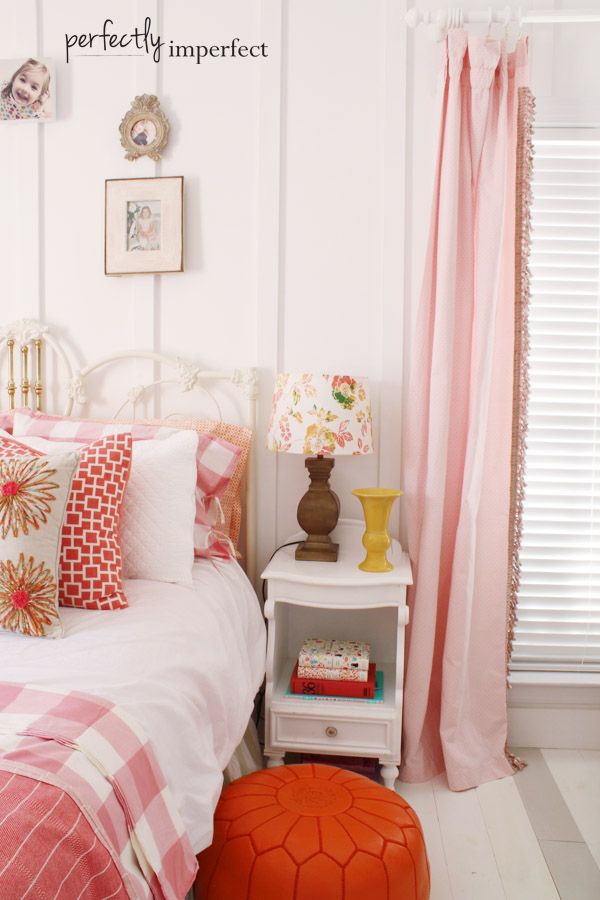 We wanted an all-white room with bold pops of coral-pink, blush, & orange….and okay, maybe a couple of pops of yellow.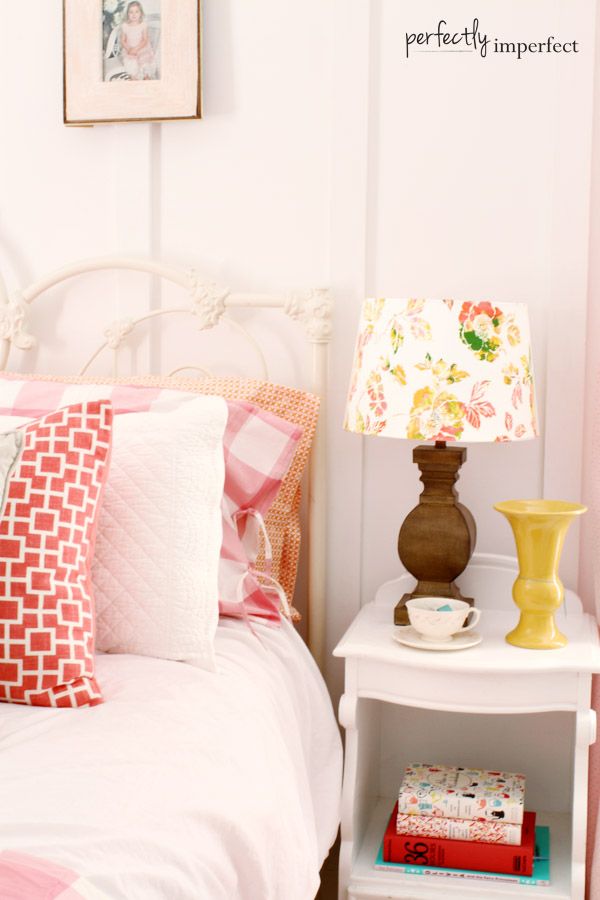 We paired bright & patterned linens with a basic white duvet and cover.  Fabric sources are coming soon in the final reveal & resource post…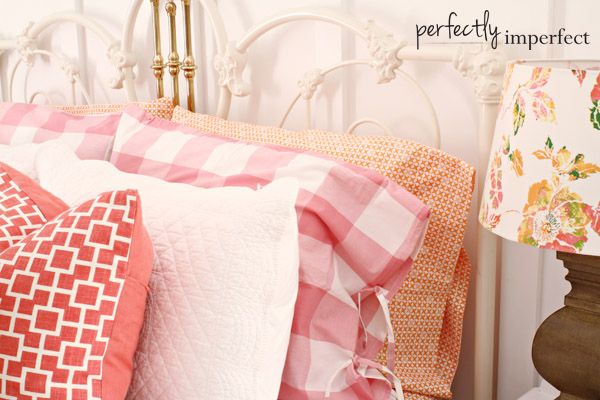 Oh, and P.S.  The lamp, shade, & adorable sherbet-colored sheets all came from Target, too.
We are slowly completing a big girl space that can grow with Ava…and by the way, she's not giving up pink anytime soon.  She even prefers to sleep on the pink buffalo check over the orange.  Sweet girl.
Next up, we'll add some built ins to create storage for the toys/makeup/books.  There's another piece of art I cannot wait to show you guys, so stay tuned!

**This post was sponsored by Threshold by Target & Style Coalition, but all opinions are 100% mine, as they always are.