It seems I've had a month of celebrating friendship, and my heart feels like it could burst…but more on that soon.
I spent the weekend with Marian, Ashley, and a slue of other fabulous friends and bloggers at Haven.  Our advanced painting class went really well both days, and it was incredible to spend such great time with my sweet friends and meet so many of you girls!!  It is soul-filling and wonderful and makes me remember just how much we all need each other.  Us mamas, I mean.
I appreciate so much all of the awesome comments you guys have shared about my little girl's room…it was such a fun space for her dad and I (and her) to put together!  Hopefully, this post will serve as a place to find all the resources in one place.  Keep in mind we didn't buy every one for her space at one time…and some we had lying around to begin with (like lots of picture frames and baskets, etc.)
Paint colors:  Pure White (floor, walls, board & batten, bookcases, trim), French Linen (stripes on floors/backs of bookcases), Florence + Old White (vanity)
Byholma Trunk- Ikea
White/Orange/Peach Vintage Throw- Hey Oyster
Play Kitchen- Target
Chandelier-previously ordered (i can't remember where, but it was an online lighting discount store)
Natural Storage Baskets- Ikea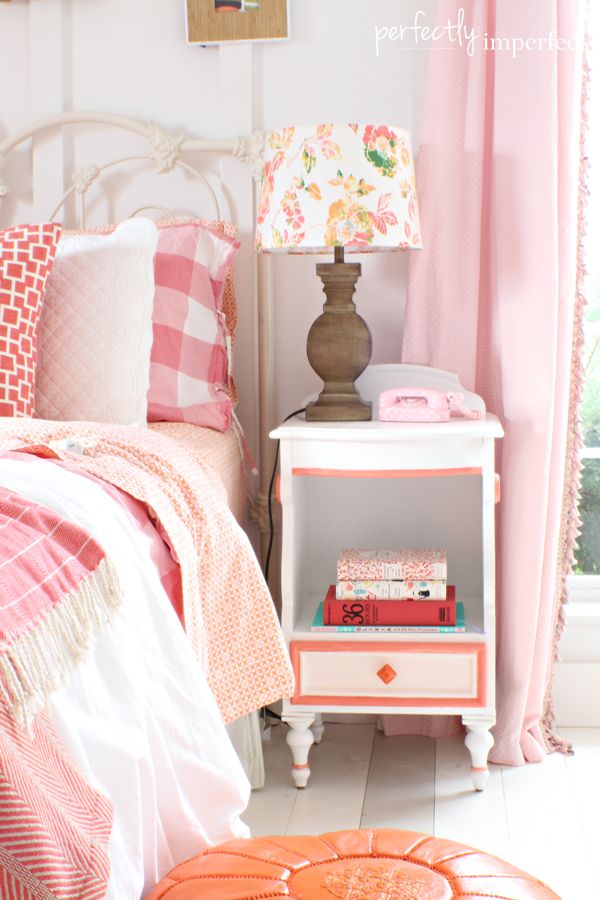 Orange Leather Pouf- antique mall
Accent Paint Colors on Nightstand- Valspar Apricot Ice & Amber Rose
Lamp & Shade- Target Threshold
36 Hours- Anthropologie
White Duvet Cover with Monogram- West Elm
Orange ZigZag Blanket- Target Threshold
Pink/White Buffalo Check Duvet & Shams- Ikea
Orange Geometric Sheets- Target
Coral Thin Throw- found on our trip to Greece last year!
Melon Decorative Pillow Covers- Etsy
bed, vanity, tall chest of drawers, nightstand-my childhood furniture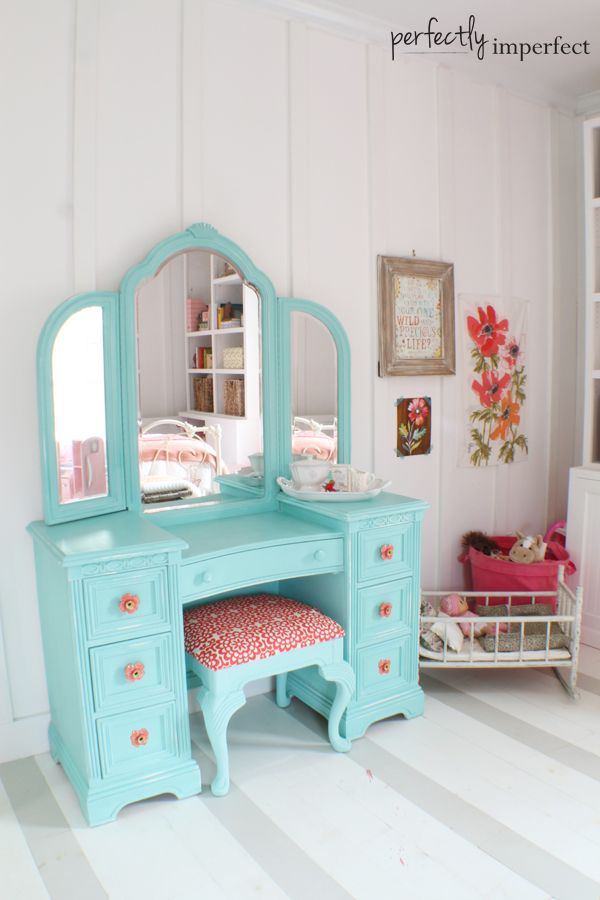 Coral Floral Knob- Anthropologie (just wait for those to go on sale and grab them then!)
Stool Fabric- Amy Butler
Pillowcase- Etsy
One Wild Life Print and Flower Print- Katie Daisy
Melon knob- Anthropologie
Kids' desk & chair- antique mall (Backyard Treasures/Dothan, Alabama)
Vintage inspired tins- Perfectly Imperfect shop
horse & brass elephant bookends- Nashville Goodwill
Penguin Clothbound Books- Amazon
Paper Covered Books-Tutorial
Art- framed scrapbook paper & paint chips
Drink the Wild Air Print & Butterfly Print- Katie Daisy
Small Butterfly print- greeting card from La Bella Vita
Come Let Us Sing Print- Print & Paper
Foam Mount Cafe Print- Mpix
White & Natural Frames- Ikea
Small white/natural frame- Target
Large washed frame-Hobby Lobby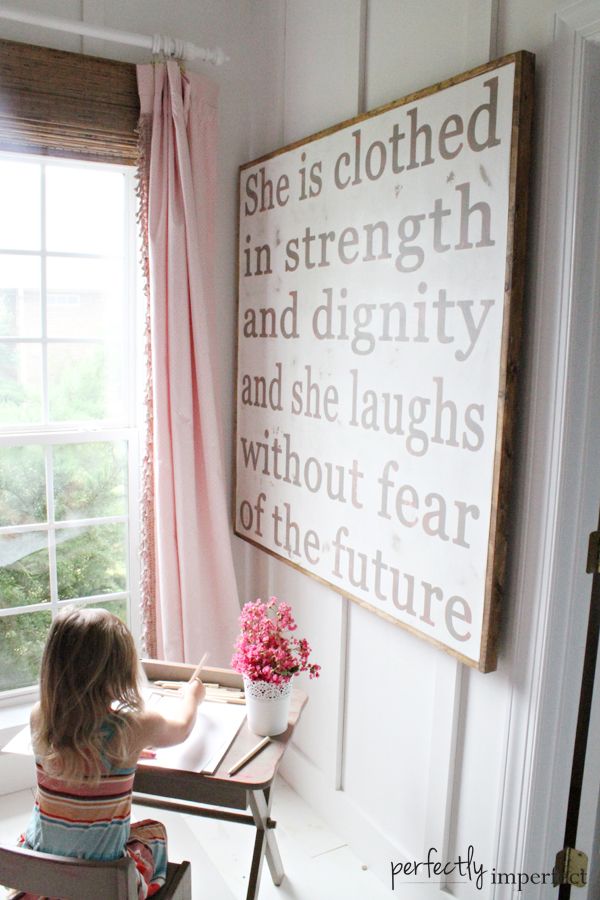 White lace flower vase/pencil holder- Ikea
Strength & Dignity Wall Art- House of Belonging
Bamboo Blinds- Lowe's 
Curtains- handmade by my sweet mom
Hopefully that helps place everything!
And if you want to read more posts on Ava's Room, here are a few links:
Ava's Room Inspiration (which changed-ha!)