A finished space is all in the details.
When Target asked if we'd work with them to check out their new Threshold line, I was game–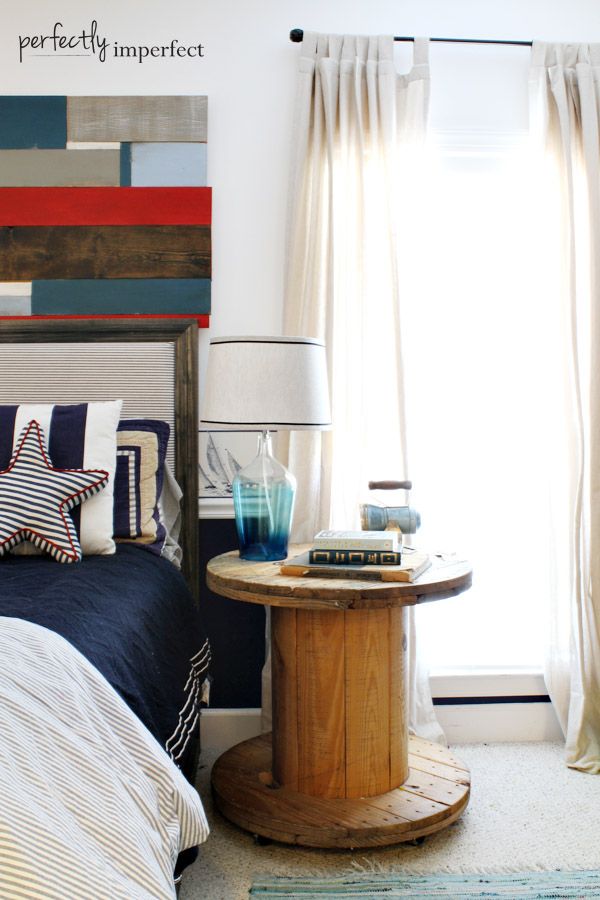 Grayson's room has been almost done for quite some time now.  That almost drives me crazy…I want to finish the details.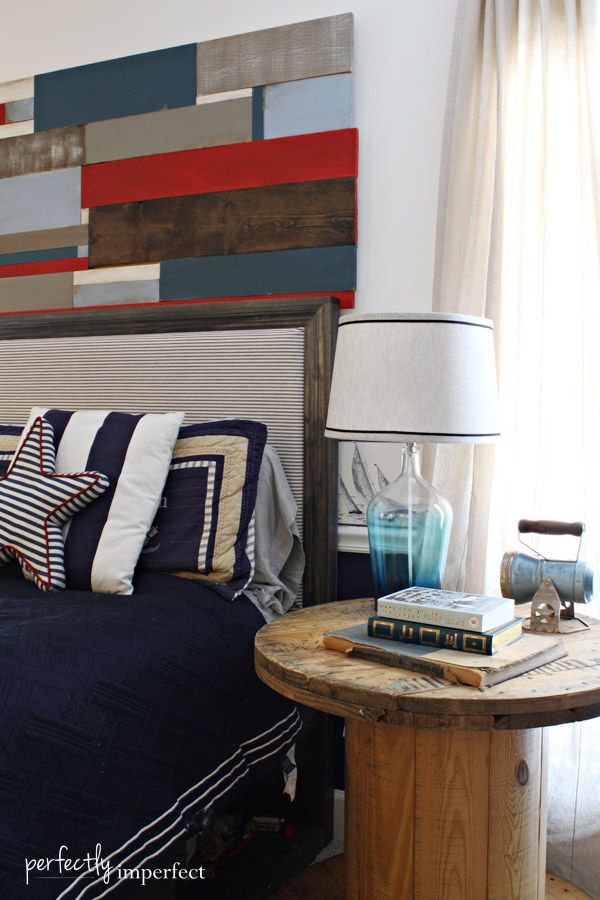 In finishing up his room, I ran across this lamp from the Target Threshold collection….and bam!
I adore the blue ombre glass…its shape and color remind me of the ocean, which is perfect for Gray's nautical inspired room.  I paired it with a grey linen/black trim shade, and I LOVE it in his space!
P.S.  How do you feel about that giant electrical spool as his bedside table??  We brought it in the room over a year ago, back when we built his platform farmhouse bed for Ana White's book.
Next up: a gallery wall, & a lego table to finish up.
Isn't it all about the details?
Oh, and Grayson loves his "bottle from the ocean" lamp, too.

Other posts from Grayson's room:
**This post was sponsored by Threshold by Target & Style Coalition, but all opinions are 100% mine, as they always are.