I'm so excited to share something with you…actually, I've been dying to share this for months!
A while back, we got a pretty exciting email.
We love Ana White, and her easy-to-follow free furniture plans on her fabulous blog.  When she asked if we would be willing to contribute a project to her upcoming book, we were ELATED.
Well, folks, she's done it–she's written her book and we were honored to be among several other contributors.  The projects are easy, affordable, and most importantly, help us create spaces that say "home" to us.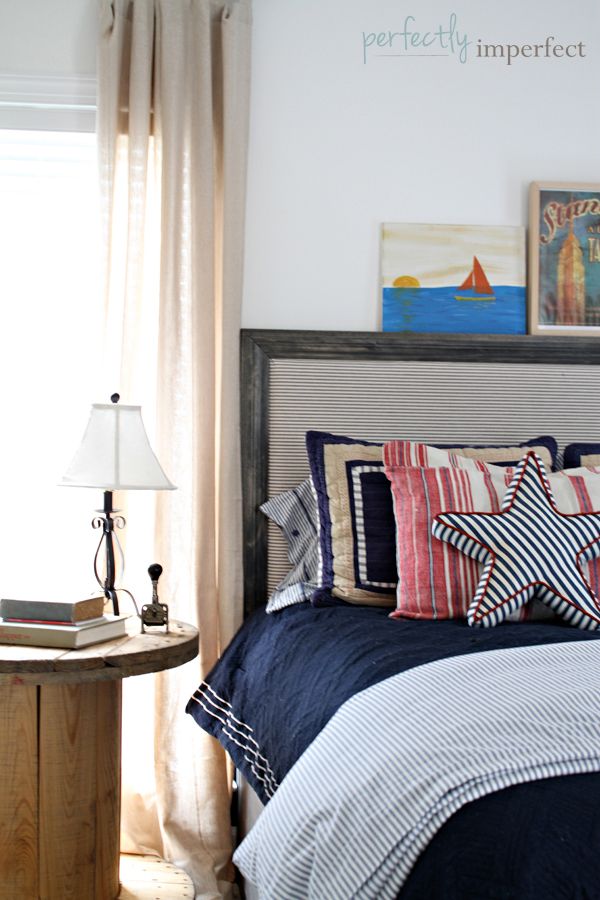 I wasn't able to show you, but we were able to build a bed for Grayson's room.  The plan only called for a headboard, but we couldn't stop there.  That kid needs storage!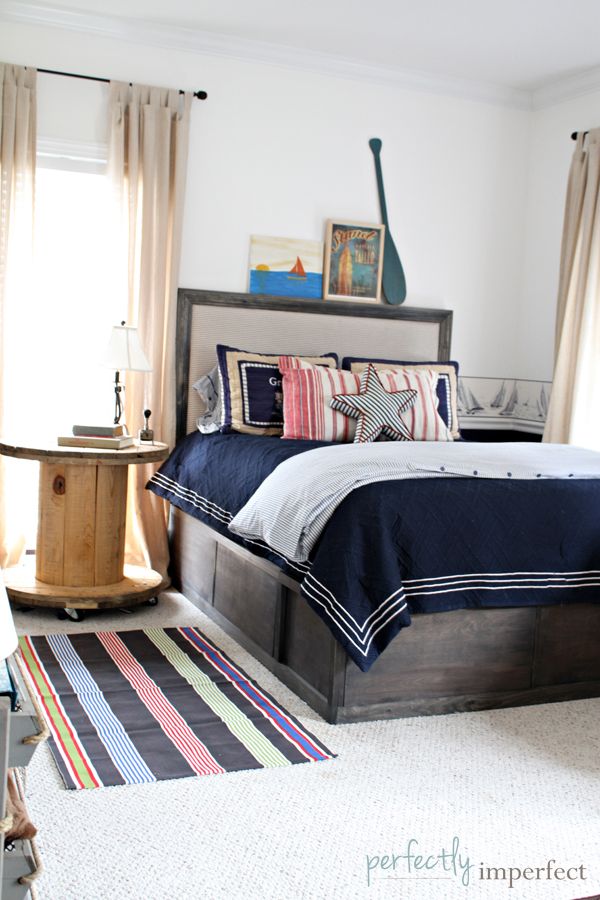 We've not been able to show it to you, and I'm so excited that we get to share it today!  Grayson needed a new bed, so we used Ana's plans to build the upholstered headboard and platform bed.
This bed (and our photos) will be featured in Ana's book, along with lots of other ideas and plans.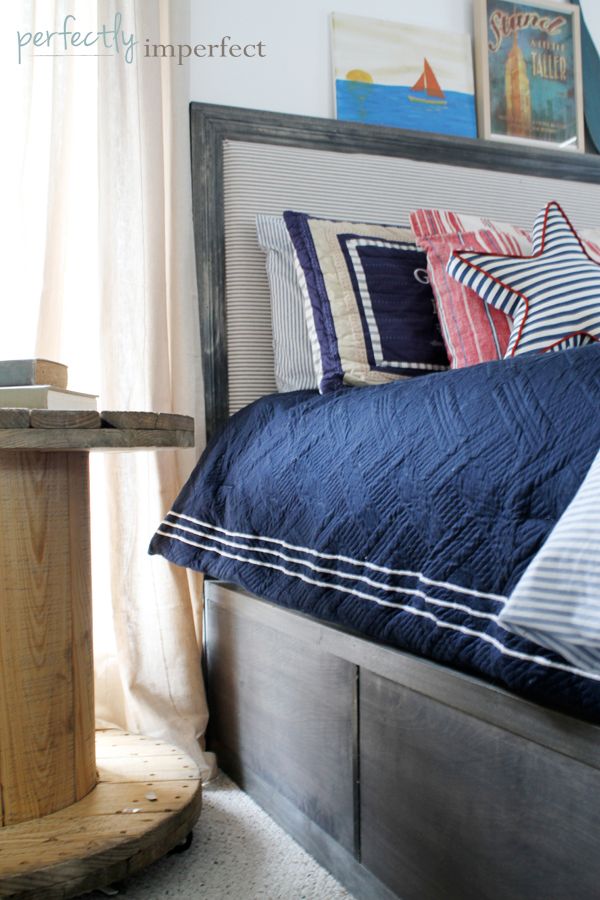 P.S.  This project was such an EASY build….oh, and all those compartments on the platform?  Six drawers.
Yeppers.
These photos were taken almost a year ago, so now we have hardware on the drawers and the room is coming along…and the beautiful bed has moved around the room a bit.
We'll show you that soon, but in the meantime, Ana's book is now available for pre-order on Amazon.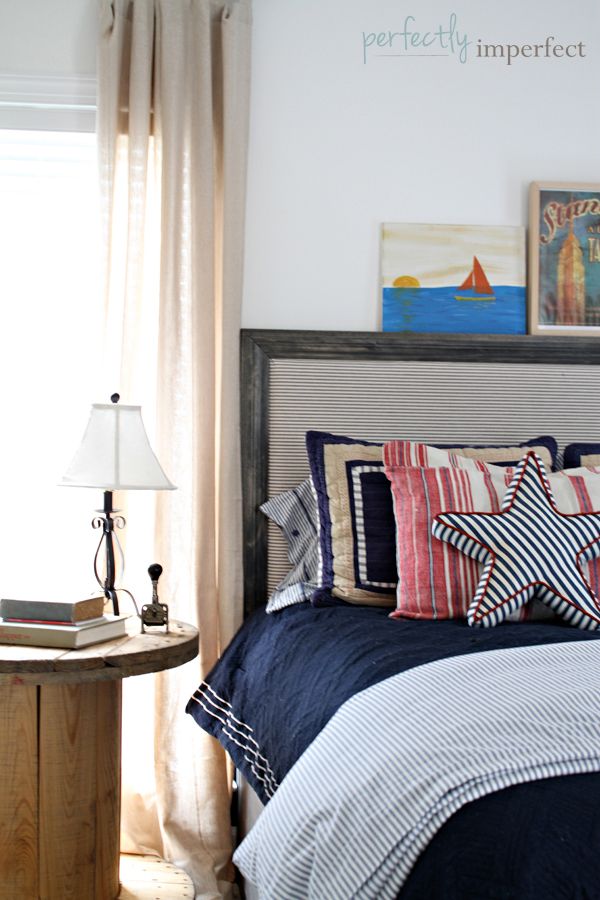 We hope you'll join us in supporting her in this amazing accomplishment.  If you haven't, you should pick up your copy and go build something beautiful for your home.
Thanks again to Ana for including us in such a special project!