When I found this vintage military desk, I was so excited about it…I knew it would be awesome.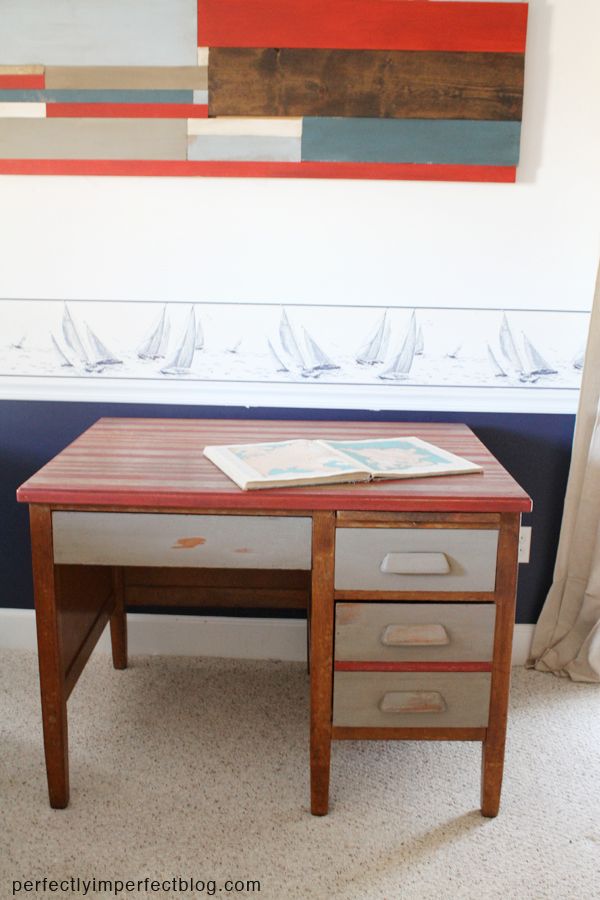 I didn't know I would fully embrace the old worn patina, but I loved it so much I just couldn't totally cover it with paint.
I kept the desk in the garage for a while, not having a specific plan for it.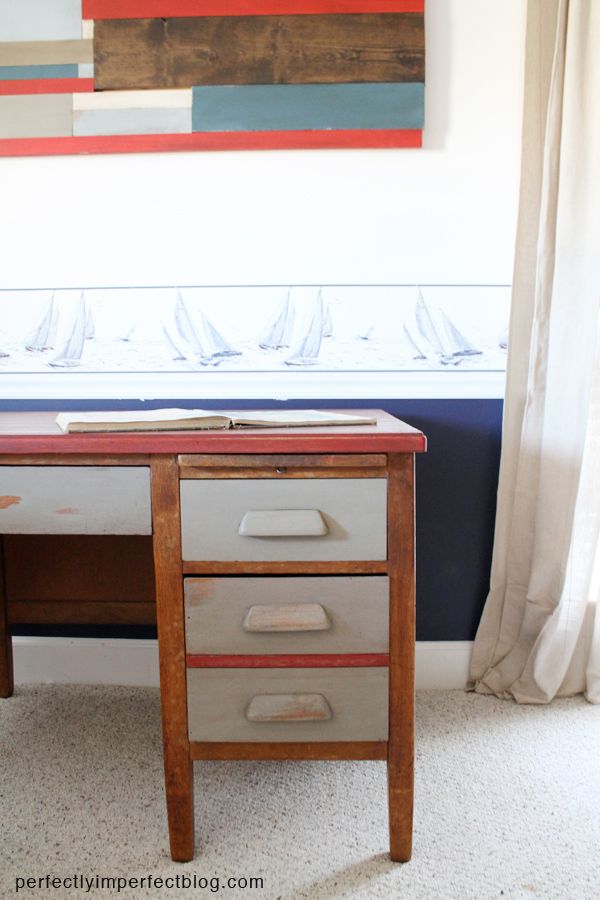 As we space planned for Grayson's room, I knew he was going to have room for a new work space–and this desk seems perfect.
I knew I wanted a striped top, and knew that red would look perfect against the warm wood.  Red and warm wood (random) stripes it was.
The stripes and one drawer stripe were painted with Emperor's Silk chalk paint, and the sides and drawer fronts were painted with French Linen.
I distressed it with a fine sanding block, and waxed it with clear and dark wax.
The desk also has this great pull out tray–I love knowing little crayon-gripping hands are going to color all over it.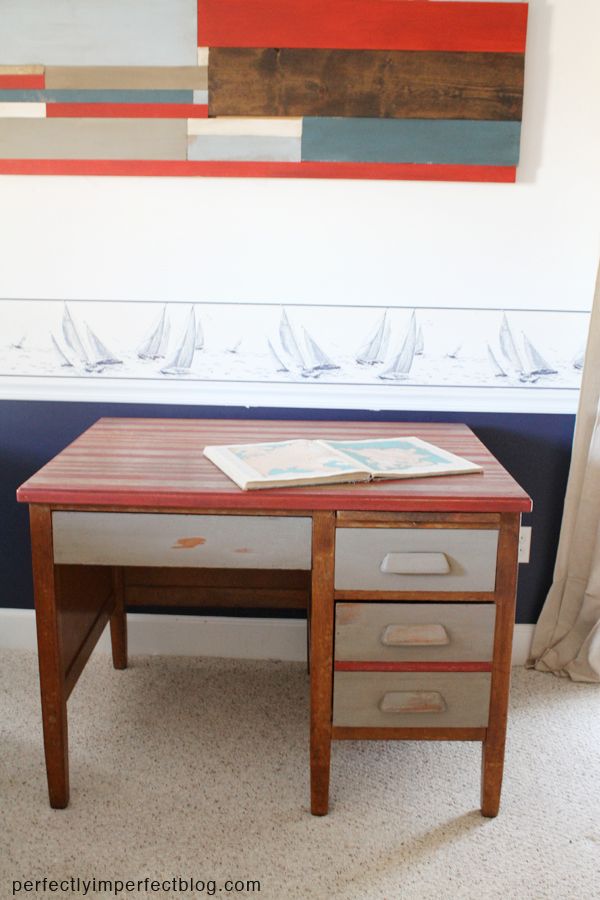 Nothing goes with warm, old wood like Crayola.
😉