Once upon a time, I went flea marketing with a shady lady.
Said shady lady and I came across some amazing (and cheap) finds.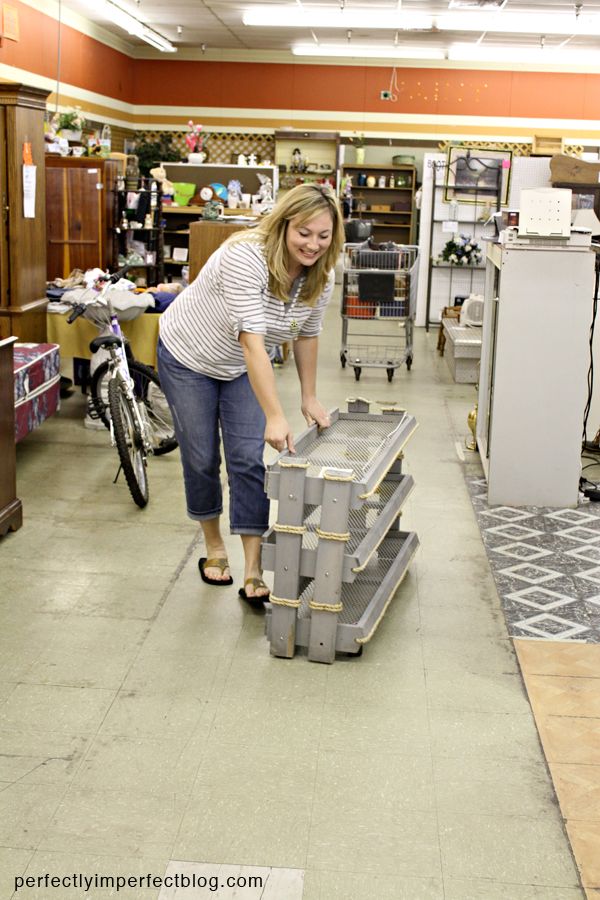 One being this old shoe cart that had already received a fresh coat of paint and a little nautical treatment.
At 10 smackeroos, it was mine.
Insert my attempt at an evil laugh.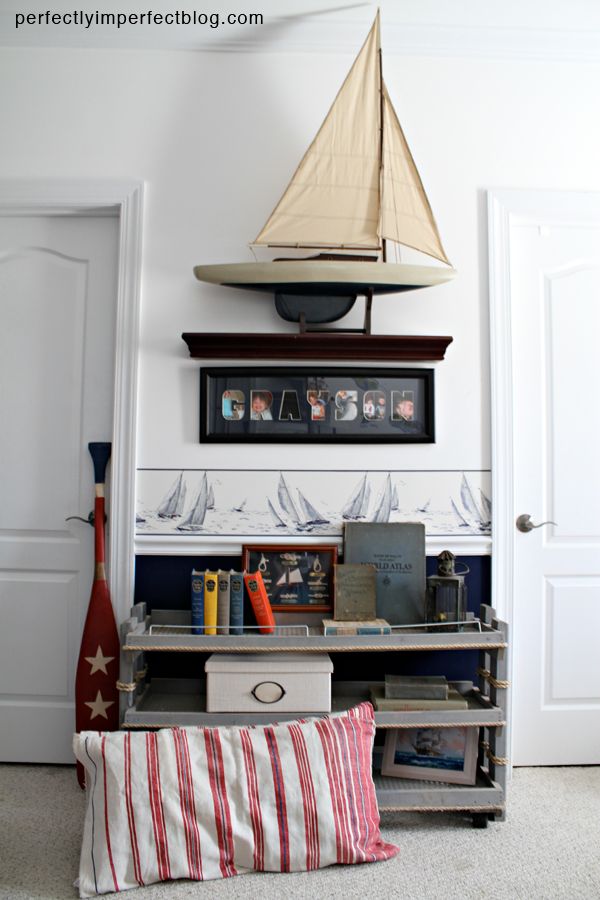 It, among many other finds, has made its way into Grayson's room.
I think it fits really nicely, don't you?
We're in the process of reorganizing and shifting Gray's room around, and this old cart will definitely add some character and hey, I'm never going to turn down more storage.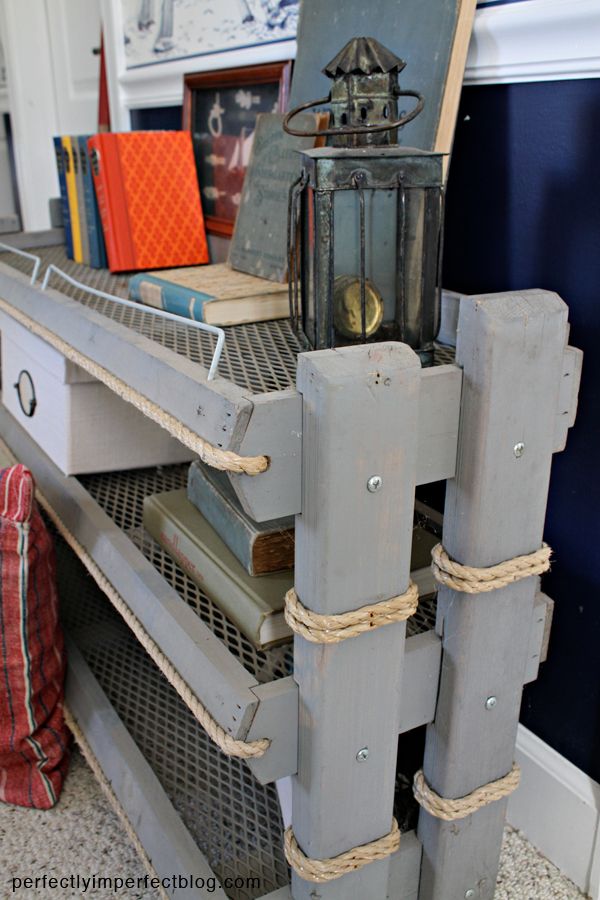 I did, however, jam my arm into a massive block of wood while removing the rope from the top corners of the sides of this thing.
It may have lost its charm for a second.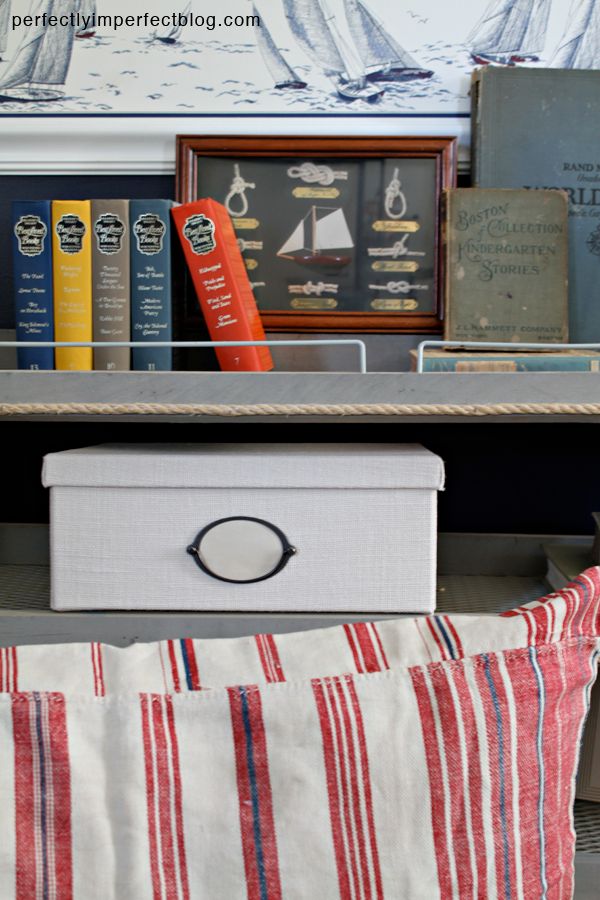 But only for a second.  It's quite cool, and if space planning actually goes according to plan, then it will reside at the foot of Gray's newly built bed (pics on that soon).
Are you spying the other amazing find?  Yes, ladies and gentlemen, that's an old grain sack.
I've never seen one like it, and would love to know more about it. If you have or have the inside scoop, leave me a comment and let me know.  It's perfectly worn red and blue stripes and alternating patterns make my heart go pitter-pat.
Did I mention it fits perfectly over a king-size pillow?  ahhhh….flea market bliss.
🙂
No flea market trip would be complete for me without books.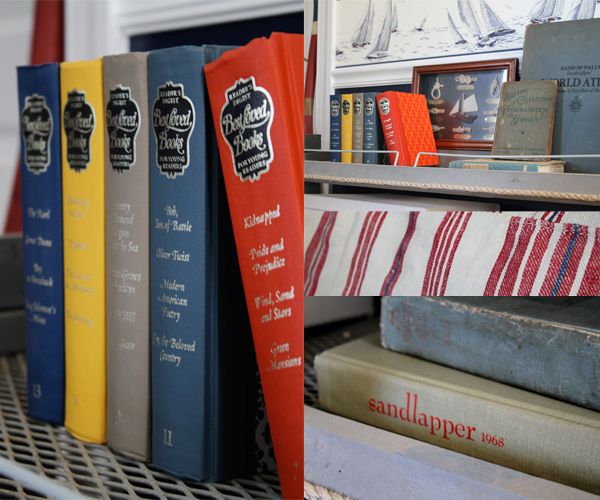 I found an almost complete set of the Readers Digest Best Loved Books the other day at Salvation Army and at .50 a piece, I basically all but ran to pay for them.  That World Atlas is an AMAZING find, and while I'd love to keep the whole thing in tact, there's a sort of deconstruction in its future.
We're a couple of thrifty steps closer to completing his big boy more organized, de-junkified & designed space.
So spill it…what's been your best find lately?