Hey there folks!
I hope you're having an amazing Labor Day so far!!!  I am PUMPED about this post today.  I'm sure you've all seen the new Martha Stewart Decorative Paints for Plaid posts floating around the blogosphere, and I was thrilled to be a part of this campaign!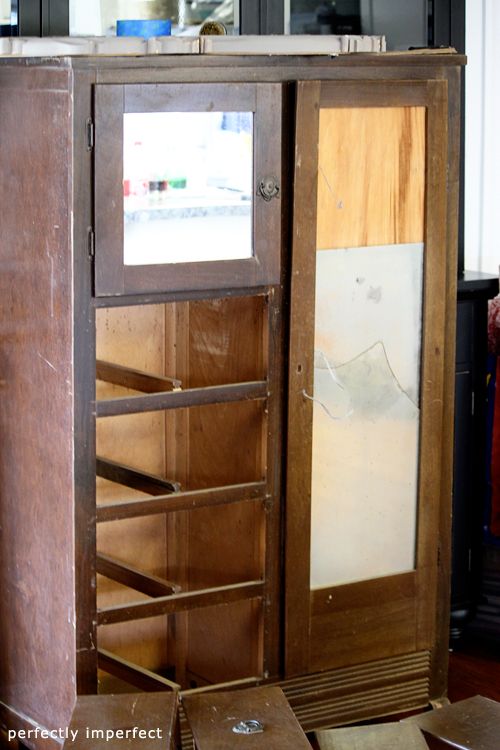 I knew I wanted to help this poor girl out with the samples they would send us.
And send samples they did!  The folks at Plaid were SO generous, and I was thrilled to open my box of paints, stencils, tools, and brushes.
Oh, the brushes…
After letting the old cabinet sit for a while, I decided not to add a new mirror to the armoire front.  This piece is headed to the writing room to be used as a paint/design storage and inspiration center.
It will need to serve many purposes, and originally I wanted to create some faux mercury glass for the new front, but as I space planned, I realized I needed the inspiration board to be within arm's reach.
The thought of plain cork or fabric didn't suit me, so I broke out one of the stencils sent to me…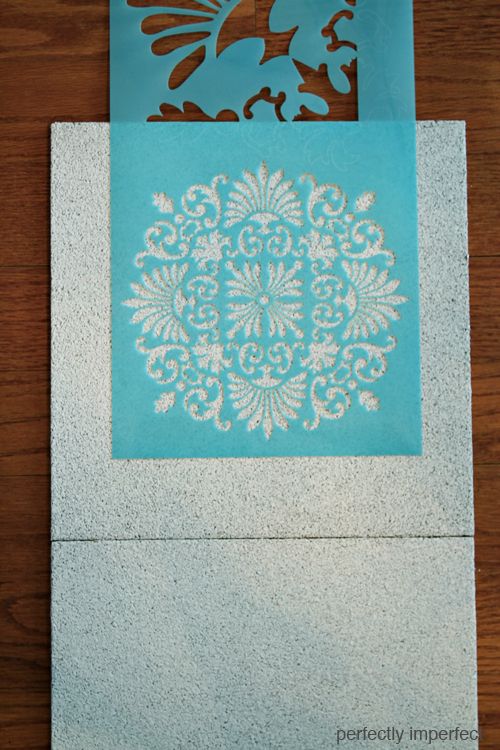 After painting the cork pieces white, I taped a stencil down and got to work.
I don't use stencils that often, but when I do, I hate dealing with bleed through.  Using one of the pouncing stencil brushes made all the difference in the world!  I only taped the sides down, but because the painting motion was all up and down, there was no pesky paint sneaking out from the stencil.
It's not quite time for the full piece reveal, but I love the simple design to remind me of when I this passion and this blog became a full-time life changer.
I used the metallic paint in silver, and layered the silver and copper colors to darken the lettering.  It's a subtle reminder, but one I'm happy to see on a daily basis.
Want a couple more peeks at the armoire?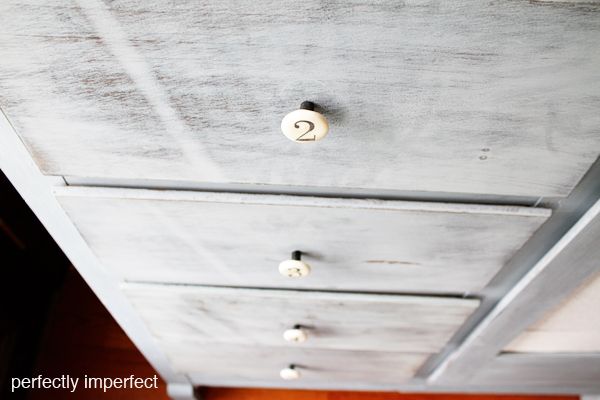 Those lovely clay knobs came from one of my favorite artists and sponsors, Vintage Skye.  Absolute eye candy.
Next I wanted to test out the application of these craft paints…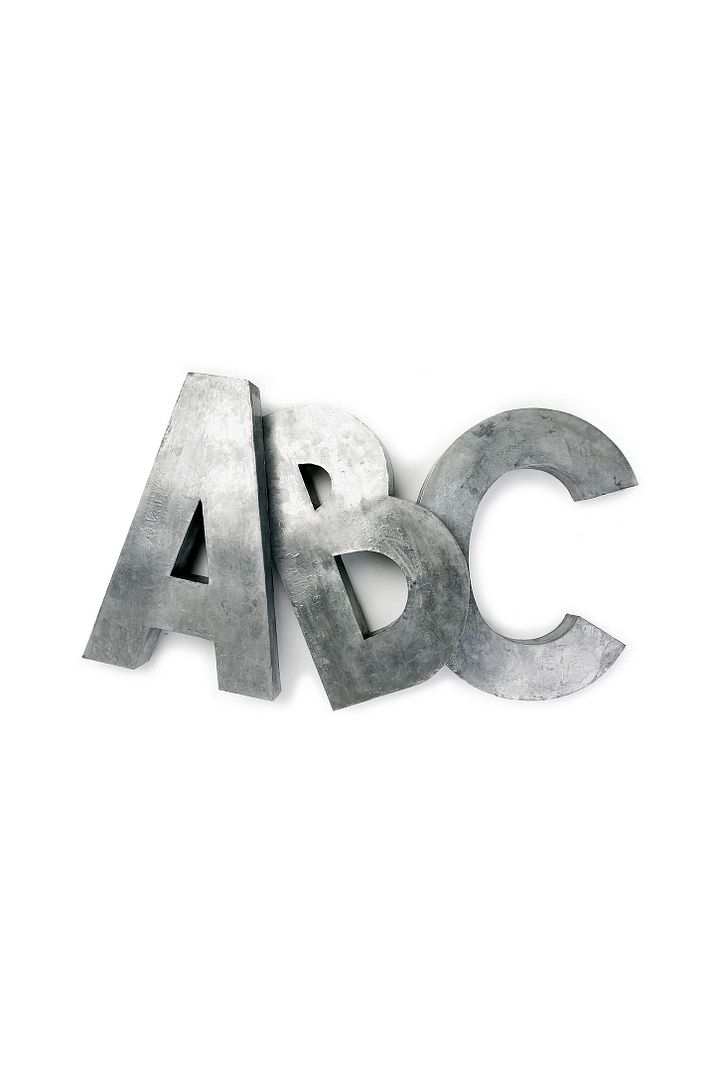 and create a finish similar to these Anthro Zinc Letters.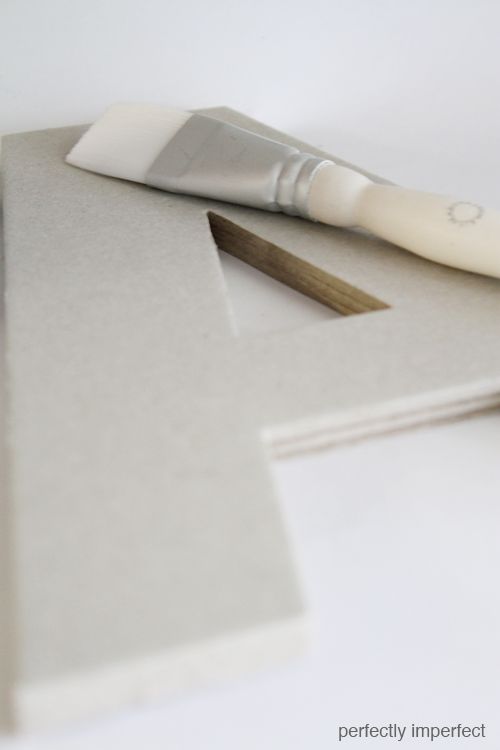 I started with an inexpensive chipboard letter and one of the new Martha Stewart brushes.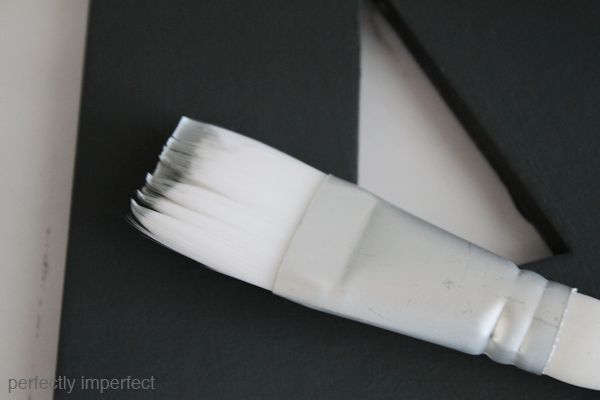 After painting the letter in ASCP Graphite, I dry brushed the metallic silver on top.  I loved using this brush for that!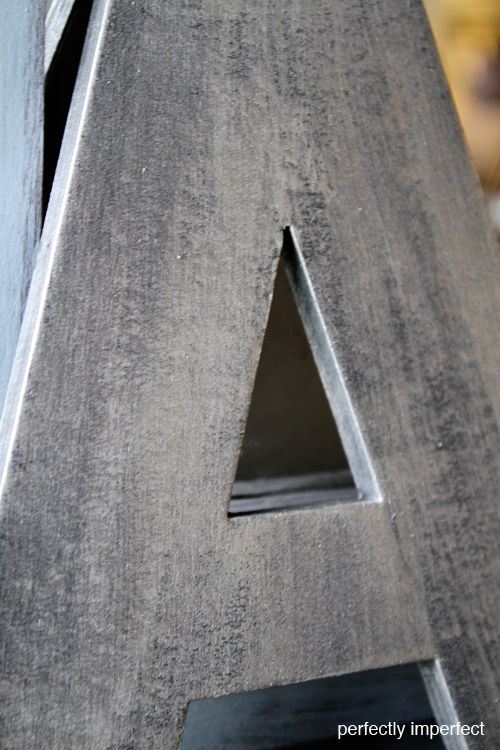 It was such a simple afternoon craft that's got me dreaming in type.  I was going to tackle pi, for perfectlyimperfect, but alas, all the i's were unavailable.
Soon, though.  😉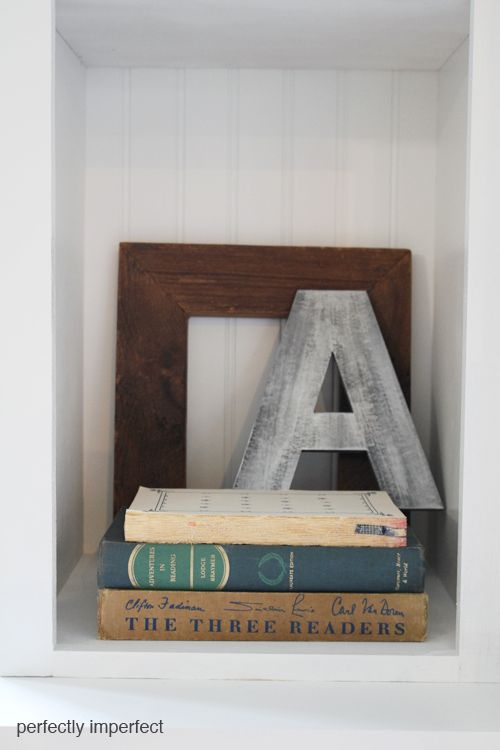 I'm sure I'll be tackling lots more crafty projects with this awesome line.  Here's some more info about it…
-You can find it all only at Michael's
-There are 160 paint colors that come in four finishes.  Yep….Satin, High Gloss, Pearl, & Glitter.  AND…they're non-toxic, so safe to use with your little kiddos.
-This stuff can be used on anything…metal, wood, fabric…and can be put into their spraying system to be used as spray paint.  Pretty cool, right??
Thanks again to the generous folks at Plaid for letting us try out this versatile line of paints!
*I was sent all of these great products to try out, but all opinions are 100% mine.  Full disclosure here.