Merry Christmas, friends!!
Albeit later than usual, I wanted to give you a little tour of our holiday home.  I'm fanatical about Christmas decorating, and as previously mentioned, my color focus shifts from year to year, but I've become a fan of using lots of natural greenery dressed up with ornaments and little bits of sparkle.
We begin with our tree, and the rest of our holiday decorations are inspired from there.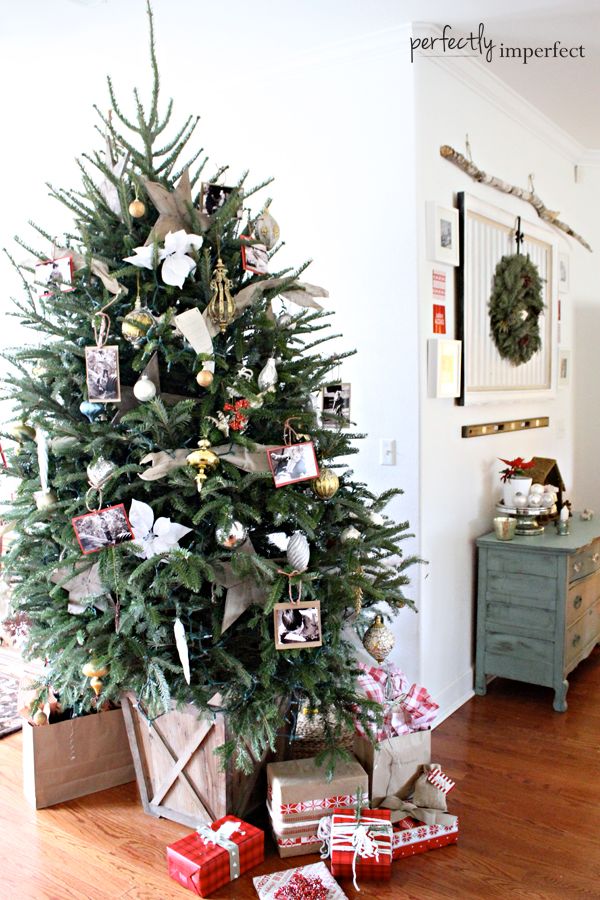 This year, I wanted a natural and understated elegance.  We used white, silver and gold on our tree, and added a few bits of red.
The red mostly came in with our Simple DIY photo ornaments, and I've adored looking at the moments of our year amidst the twinkling lights.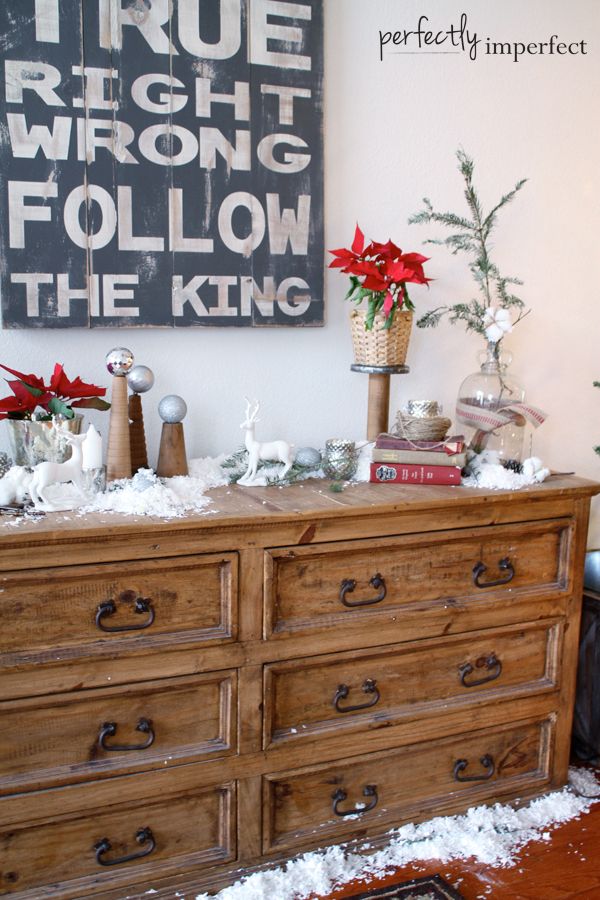 Our tree sits next to our foyer, and we always love carrying our holiday look into the space.  We used bits of fake snow, vintage items, books, and some natural greens to create the collected, natural look.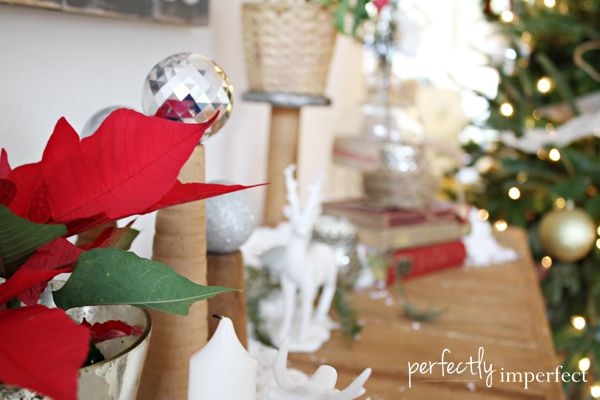 This area has proved to be one of the kids' favorites this year.  Ava keeps putting the 2 deer side by side and insisting that they "have to play together, Mom."  So sweet.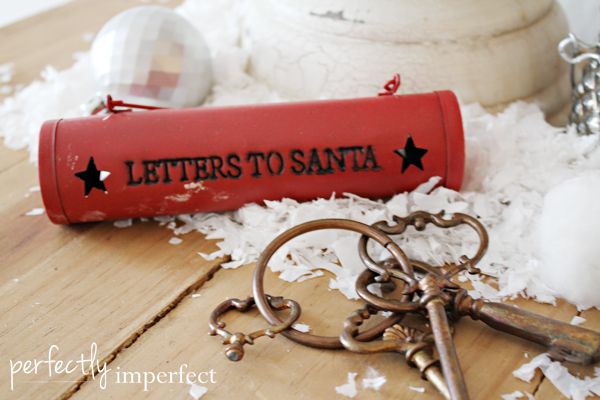 We'll fill our letters to Santa tonight, and the letter will be magically whisked away to the North Pole.
I always have a mile-long list of to do's, but they rarely all get done, as spending time with our family is more important than any list.  We did, though, have time to craft a Simple Peppermint Wreath, and I may have caught the kids giving it a taste a time or two.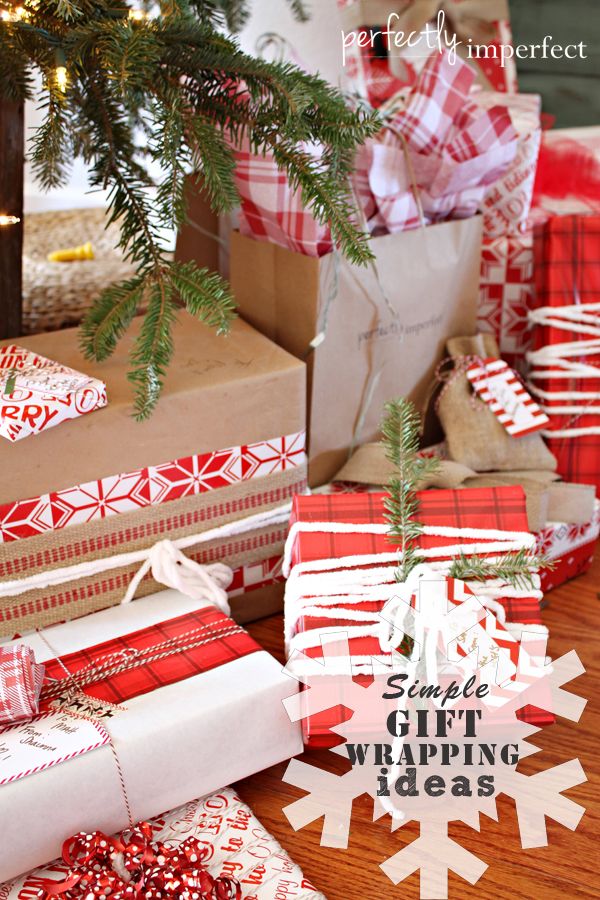 I finally got all of the gifts wrapped, minus the 2 or 3 that are still on the way.  Yes, that's how we roll.   But honestly, I enjoy it all so much that I don't mind.  We'll be baking and Christmas-ing until the bitter end…and several days after.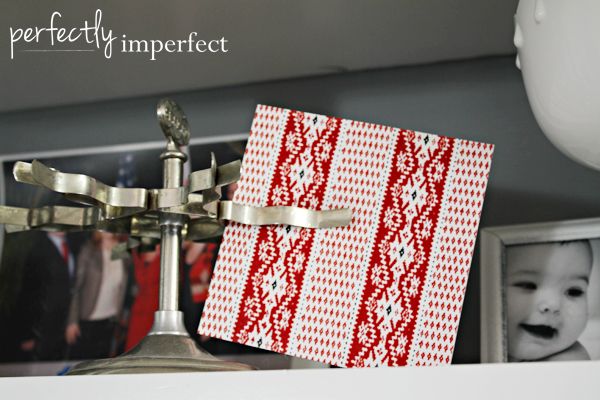 As for the rest of the house, I just tucked in bits here and there to spread Christmas cheer all throughout.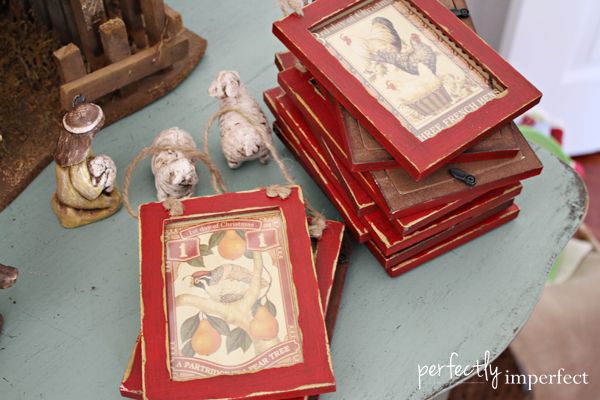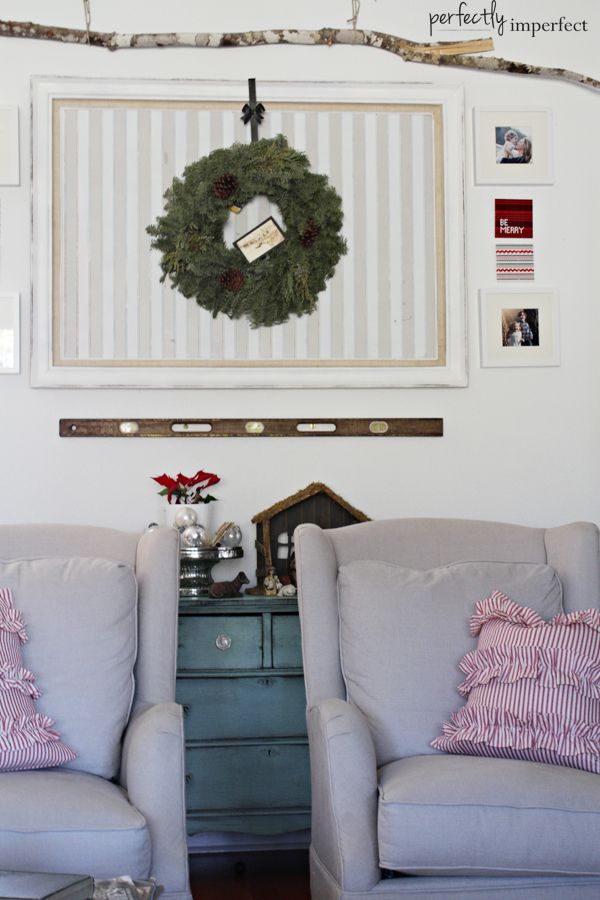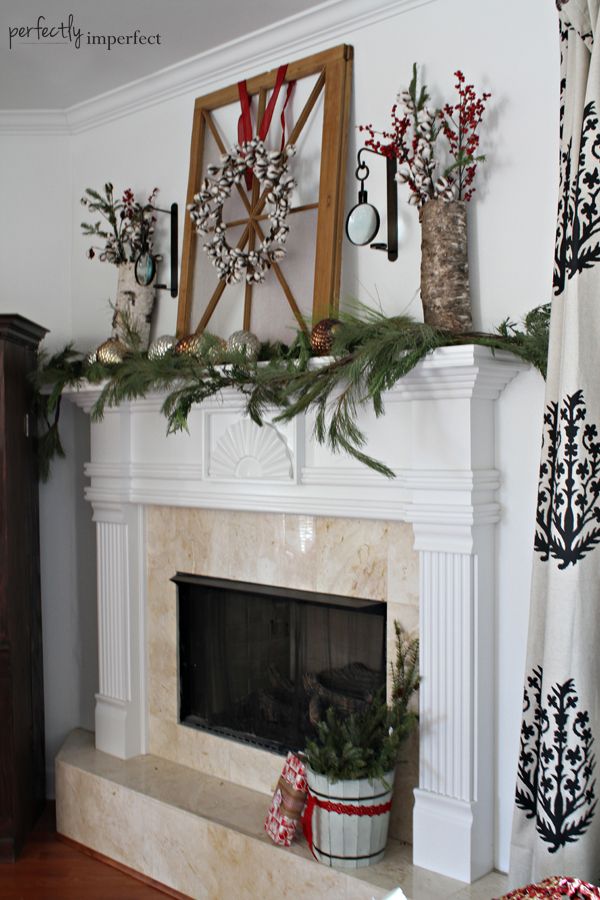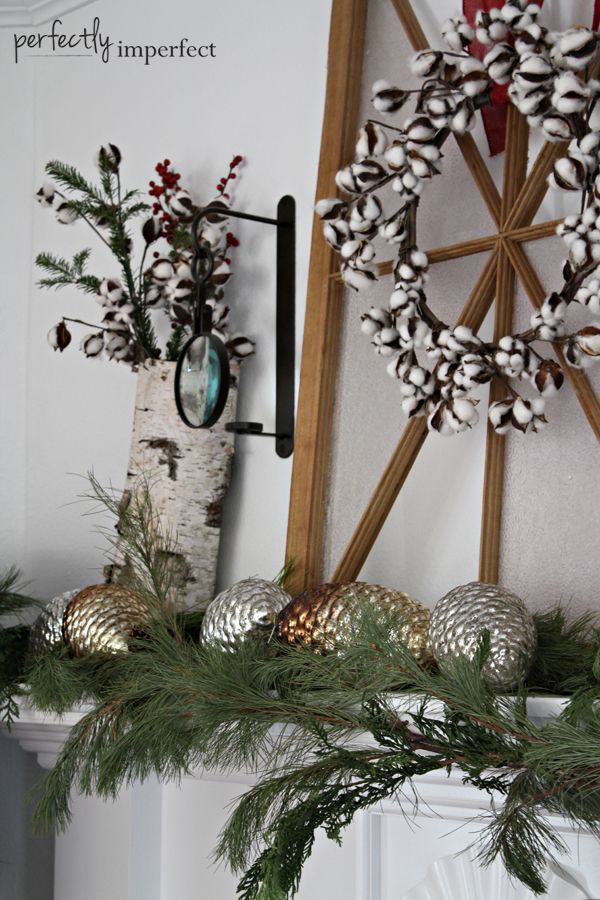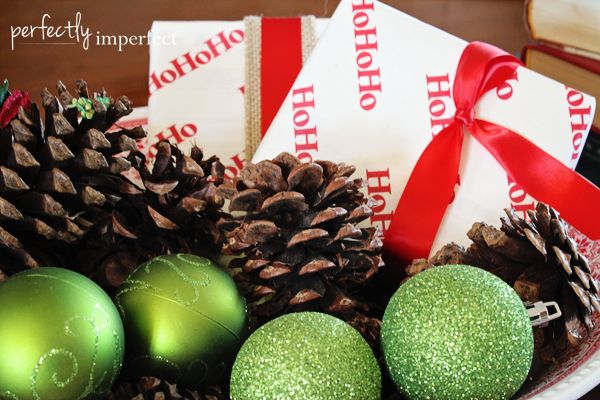 We are hosting Christmas day dinner for the whole family this year, so as the tablescapes come together, I'll snap a couple of pictures for you, but until then, you can get an idea…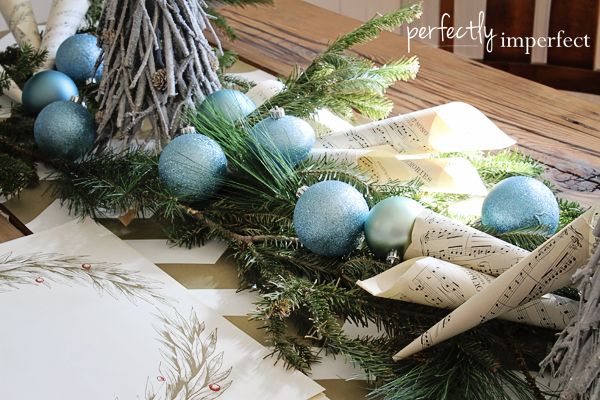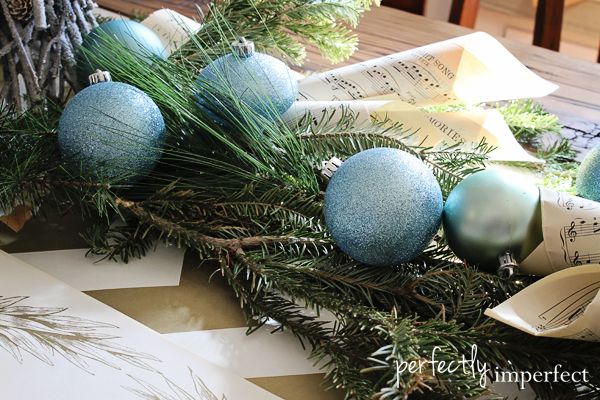 These are such special times for our family (and yours!) so I'll be taking the week off to relax, spend time with the little ones, and go on some dates with my guy.  Thank you each for visiting this blog and making it such a special place…you mean more to our family than you realize.
I hope you enjoyed our holiday home tour…Merry, Merry CHRISTmas from our home to yours!!
**linking to my buddy, The Nester's Tour of Homes