As mentioned in my last post, I love a party.
Especially a party for my little ones.  Parties should represent the child, and celebrate what they love or respond to.
And when possible, they should be pretty.
🙂
We had a smaller gathering this year, so we chose to focus on having fun with the food and a dessert bar in the empty dining room.  Our rug just came in last week, so it was the perfect place for Ava to spin around and tear into gifts.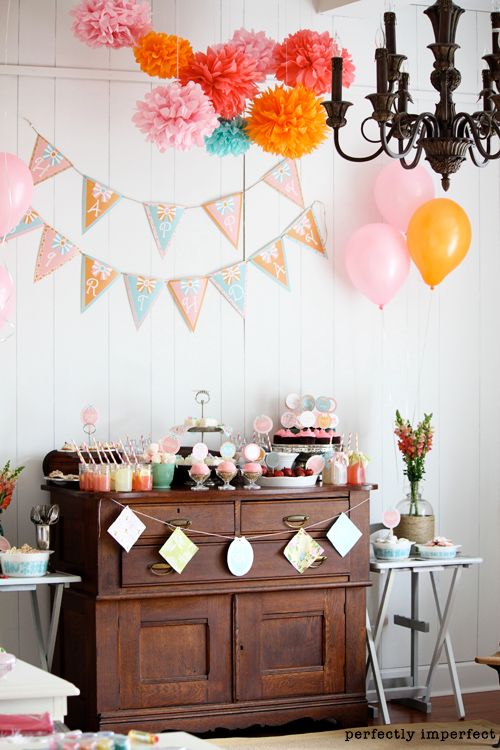 Her fun passion? Makeup.  She wants makeup from the time the sun rises until it sets…and while I had my reservations on having a "makeup" party, I knew we wouldn't let her head to department store counters just yet.
This is where I have to fall over my sweet mother-in-law and my sweet friend and babysitter, Julie, who basically threw the whole party.  I was just kind of there, smiling at Ava.  (I couldn't have done it without you, girls!!)
I'm such a tissue pom fan.  If there is such a thing.  I absolutely, positively, love them.  These tangerine, coral, and aqua (which was our color scheme) all came from the talented gals at Sevyn Designs Ink on Etsy.  Go check them out…they have a huge selection and were a delight to work with!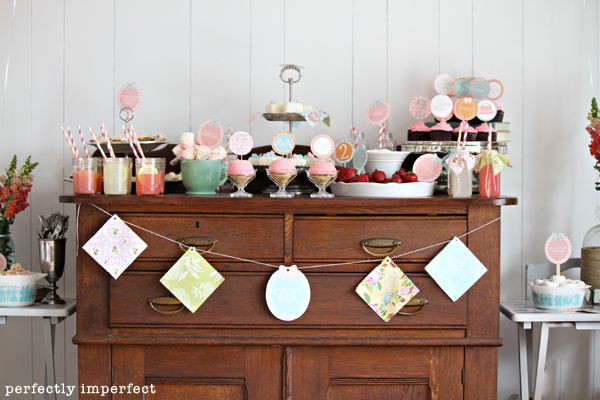 I chose to set up our dessert buffet on the piece I'll never paint, and put a few items on our newly painted tray tables.  It felt more pulled together than when I've put it on a tablecloth (with a card table underneath) and it certainly dressed it up with no additional cost.
We were going a little vintage (as I tend to these days), and wanted a makeup party…well, have you seen many vintage makeup parties around these days?  Luckily, I stumbled across Lindi at Love the Day (on Etsy), and she designed a custom party for me…she is amazing!!  And to keep the makeup theme low key and in perspective, I asked her to include some scripture snippets…"beauty that comes from within," and "unfading beauty."
It's the tiniest thing that'll make you shed a tear at a party.  For me, it was those sweet and ever so special cupcake toppers.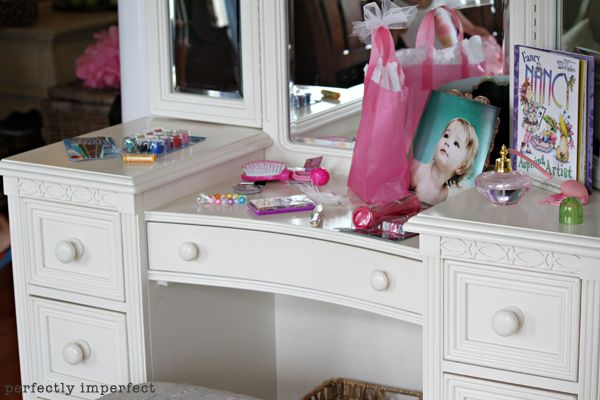 At the last minute, I decided to bring Ava's vanity in.  We set up her little makeup sets that she was given, and let me tell you, the kid had fun.  She also consumed approximately 6 ounces of body glitter.
I'm kidding.
Sort of.
Don't worry.  We had some masculine face paint for the boys.  Now that I think about it, that's all we had.  Boys.  Oh well, maybe she'll make some girlfriends this next year, and these boys were adorable anyway.
I incorporated my lovely old ladder by hanging the favor bags with some twine and little hooks (Ikea).  Simple white sacks were dressed up with another sweet printable by Love the Day and a doily.
Speaking of sweet….ah, these two.  They have my whole heart.  (as do you, my amazing husband.)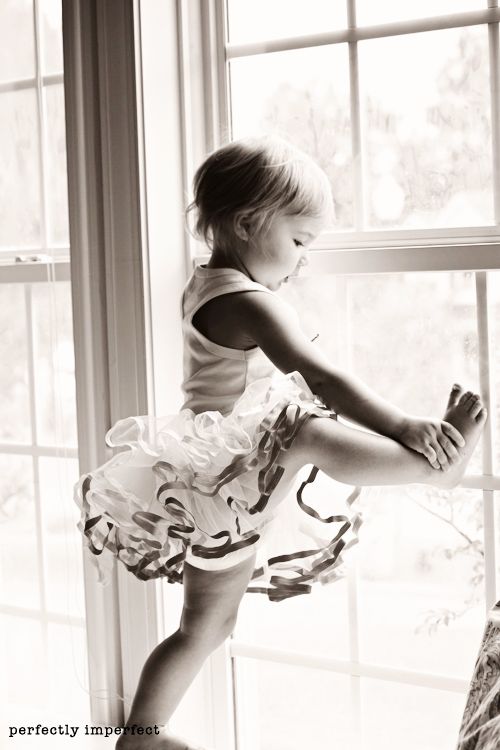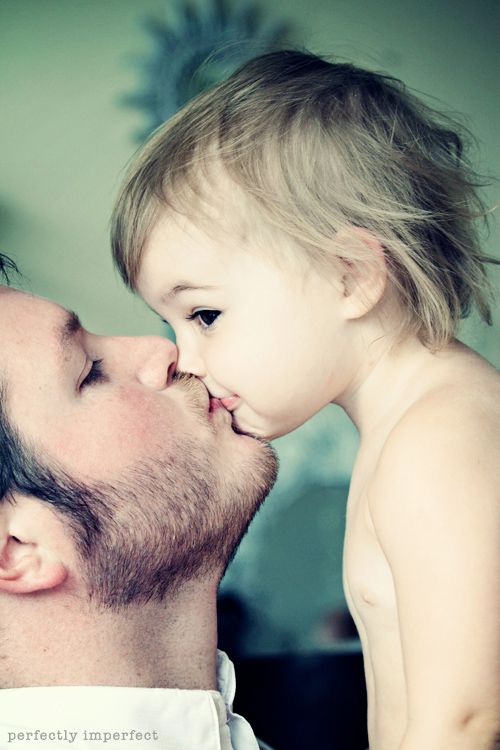 Come back tomorrow for details on the food…and lots of pretty pictures.
🙂
If you have a question, leave it in the comments, and I'll be sure to cover it in the details.  Can't wait to hear what you think!!
Oh, and if you need a great playlist for a low-key party, this one suited Ava just fine….
Vegetable Car by Joshua Radin
Never Grow Up by Taylor Swift
All I Have to Do is Dream by the Everly Brothers
Fireflies by Owl City
Over the Rainbow by Jason Castro
Ain't No Sunshine by Bill Withers
When You Say Nothing at All by Roman Keating
Hey, Soul Sister by Train
Once When I was Little by James Morrison
The Parting Glass by Wailin Jenny's
Dig A Little Deeper (Princess and the Frog)
Stand by Me by Ben E. King
Crystal by Stevie Nicks
Secret Garden by Bruce Springsteen
The Best Day by Taylor Swift
Crazy Love by Michael Buble
The Way I Am by Ingrid Michaelson
All American Girl by Carrie Underwood
Catch you tomorrow,
😉
*linking to….