Alright!  It's time for some dining room progress!
Remember the before?  Very heavy, very traditional…that chair moulding.  Don't get me wrong, there's a place for it.   But I felt like it was cutting my room in half, and not appreciating the coffered ceiling.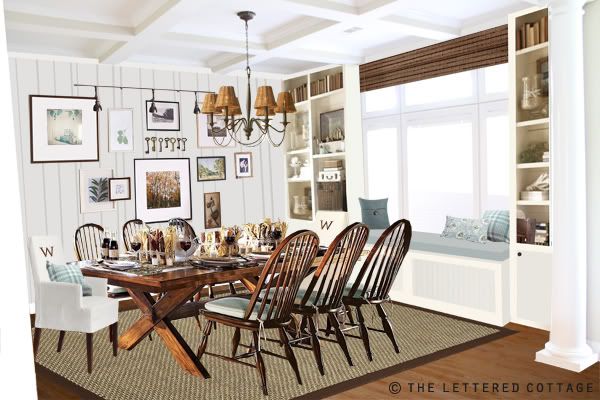 And remember the inspiration drawing by my sweet friend, Layla?  Well, we're a long way, but….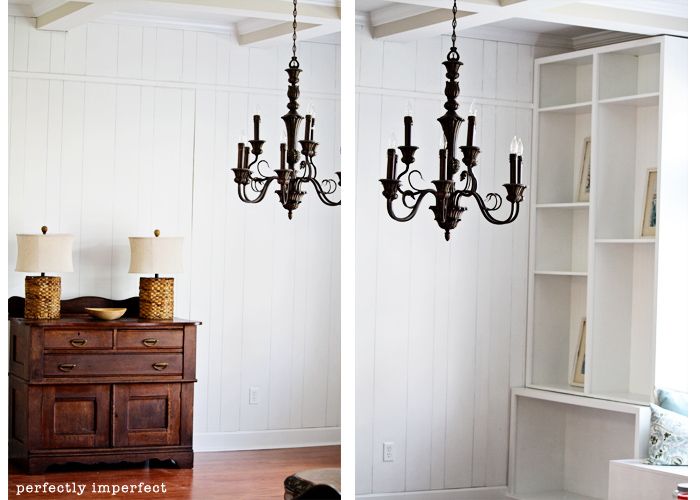 Let me first say that I'm pretty upset because my absolute favorite lens broke.  Equals me being not quite so satisfied with these pictures….and you don't get a super full view of the room.
BUT…you see the general idea!  How about those walls??  We'll be sharing a full tutorial for creating your own soon, but in the meantime,  I cannot quite looking in there.
Especially from this angle.
Now…there's a million things left to do, even on the built ins.  We have to make and add the doors (detailed tutorial for door making too!), add hardware, add bead board insets in front of the bench seat, touch up wall and cabinet paint, remove the felt from under the top piece so it meets the bottom…you get the idea.
I promised a midway preview, and that's about where we are.  As a matter of a fact, the other side is already built, just not quite picture ready.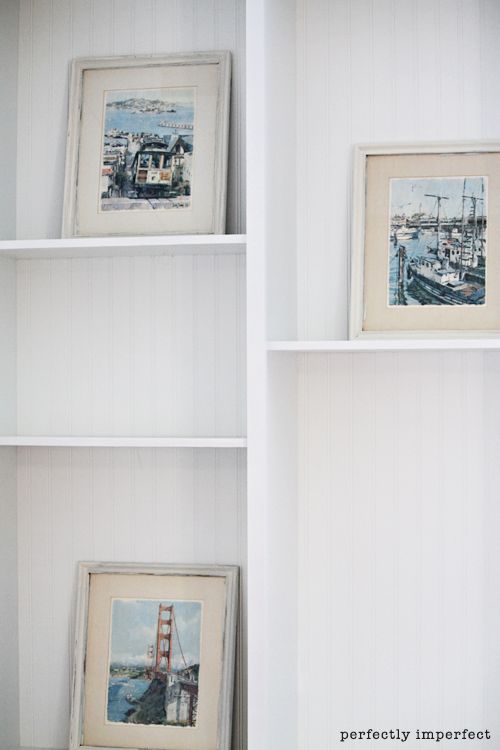 Things are coming together, and I'm absolutely thrilled with ALL of it.  This is where I have to bow down to my incredible husband and our friend, John, for building these gorgeous cabinets for us.  They are as beautiful close up as they are far away.
I love the varied shelf heights, the bead board backing, the sheer size of them…the semi-gloss Ben Moore paint (White Diamond)…love it all.  Thank you, sweetheart (and John!!) for such a beautiful gift we'll be able to enjoy with our family!
Alright, I'm dying to know what you think!  More coming very soon!