This has been fun.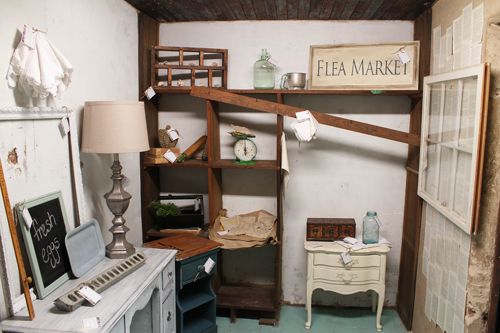 This, I mean.  My little vault space in Troy Antiques is officially open.  It's got a long way to go, but it's coming together.  Some of this you've seen before, and some you haven't.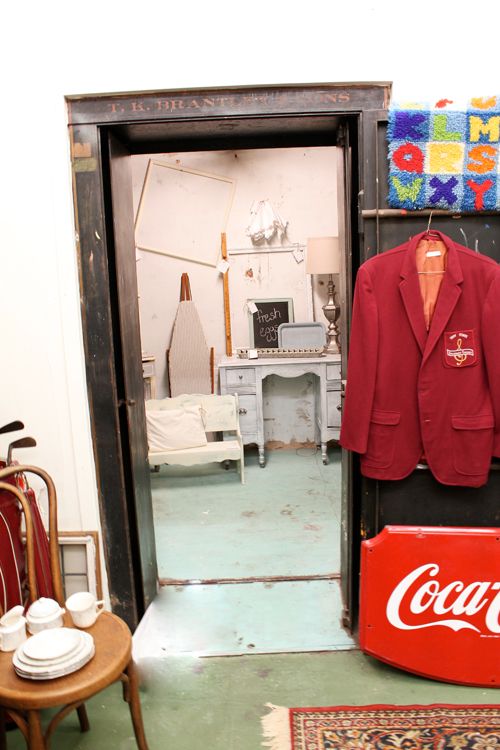 The vault entrance is so charming…I'm praying I can convince them to let me hang my stuff on the entrance…think the red blazer can go.
🙂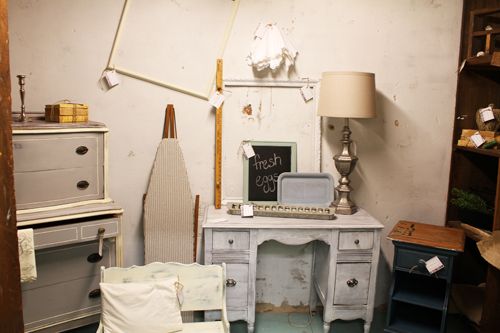 I love my little spot…the only thing I'm not a fan of is the flurescent lighting.  I have to have it to shoot, so you'll have to always forgive the bright spotlight from the heavens.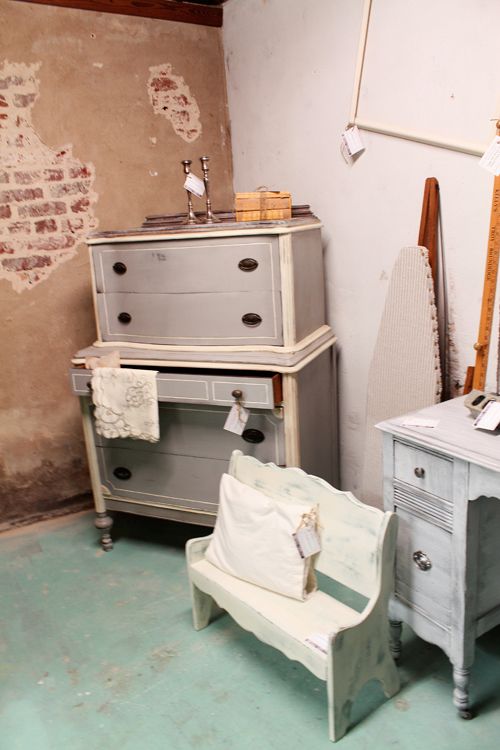 I wanted to obviously focus on bringing in furniture, but I definitely wanted to add some great finds and repurposed items.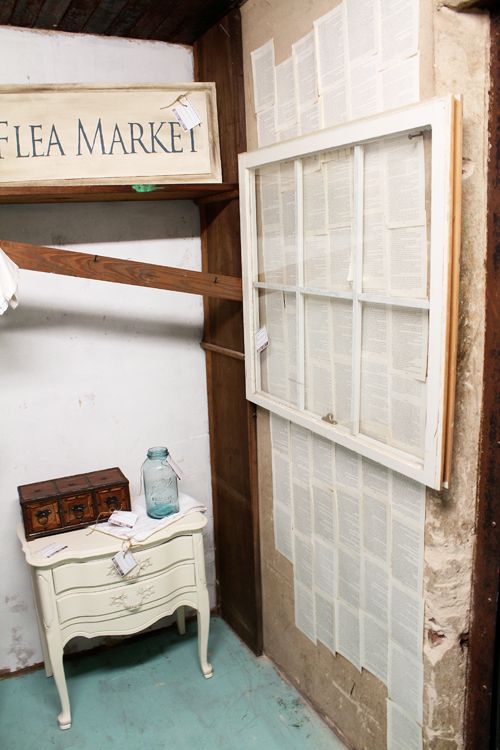 You saw the flea market sign, and I definitely had to throw a few blue mason jars in.  I'll show you the rest of these furniture before and after's soon.  You might not be able to tell, but I'm not totally finished with the book page wall.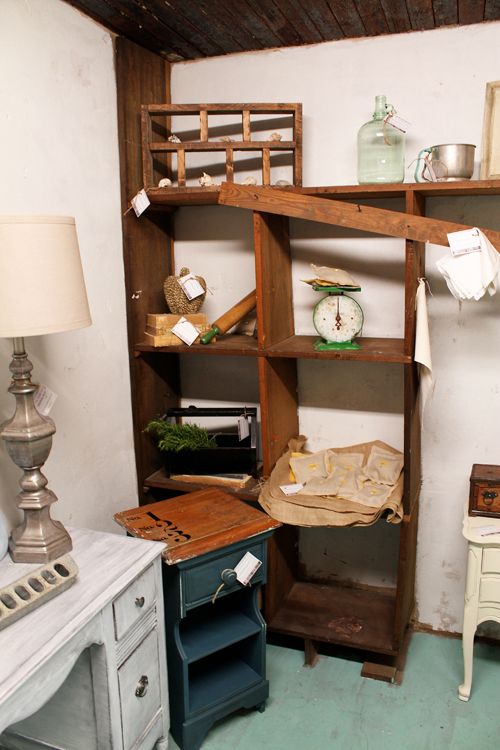 I brought my white aged antique vanity and school-inspired table in,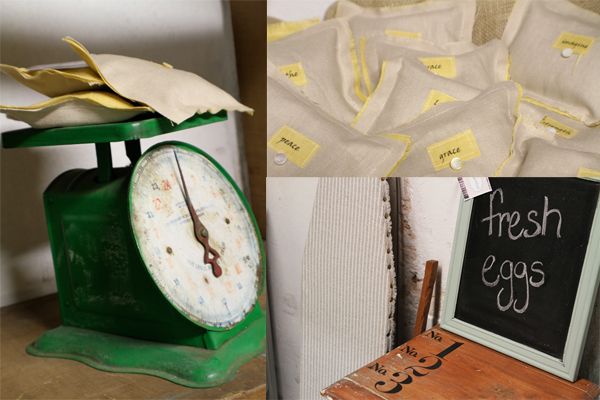 along with some little lavender pillows…they're beautiful and I'm so happy to carry those beauties by The Vintage Thread!  They are smelling up the whole shop and everyone is in love with them, including myself.  A vintage frame got the chalkboard treatment, and I'm still gazing with wonder at that green scale.
I found a beautiful old tool caddy and rolling pin, and vintage book bundles are sure to be a staple in the space.
I sort of flipped my lid upon finding the beautiful vintage jug, sifter with aqua handle, and rustic shadowbox…3 of my favorite finds in the vault.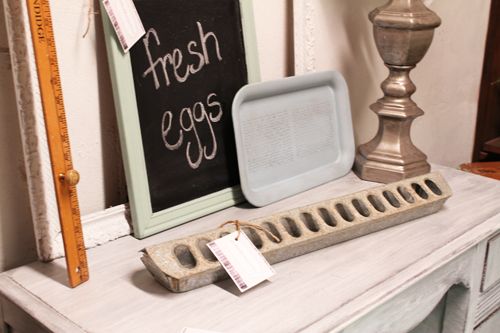 I brought the stamped vintage tray and my antiqued silver leaf lamp, and found a lovely old chicken feeder (which of all things, it's the one I'm having a hard time letting go) and a old ruler repurposed into a hanger…I added some cute knobs from Hobby Lobby.  Can't you just see pretty scarves hanging from it or maybe in a mudroom holding a dog leash or two?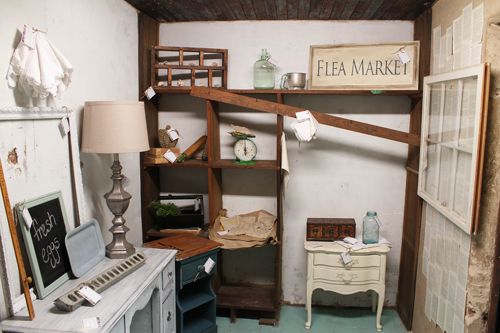 That's the highlights for now.  I'm sure it will evolve over time as my tastes shift and as I bring in more inventory.  I've already got these beauties on the way…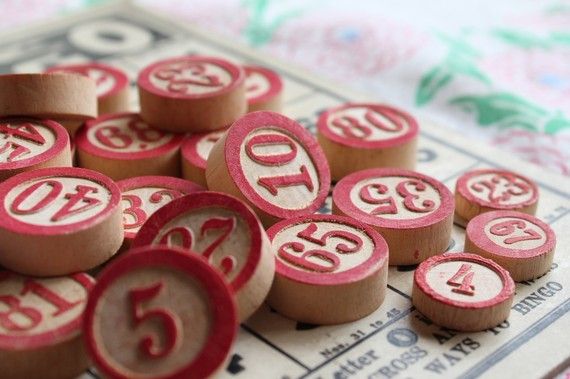 Annndddd, 58 and Grace (where I got the adorable bingo pieces) will be participating in my 2,000 Followers Celebration Week when I get home.  I'm looking for some unique Etsy and handmade giveaway's…if you would like to participate in the week of giveaway's, please shoot me an email with the subject line: giveaway week.  I just want to make it the coolest week of giveaway's ever for you guys!!! You are the best readers/friends a gal could ask for and maybe this will be my little ole way of making it up to you!
See you tomorrow for a furniture makeover…or two.
🙂