Yep, you guessed it… I'm back to redecorating the beach condo.
When my parents bought my grandparents condo a couple of years ago we knew the space had potential but we would have to do a lot of updates to make the space more cozy for our family.
Our first project was the kids room.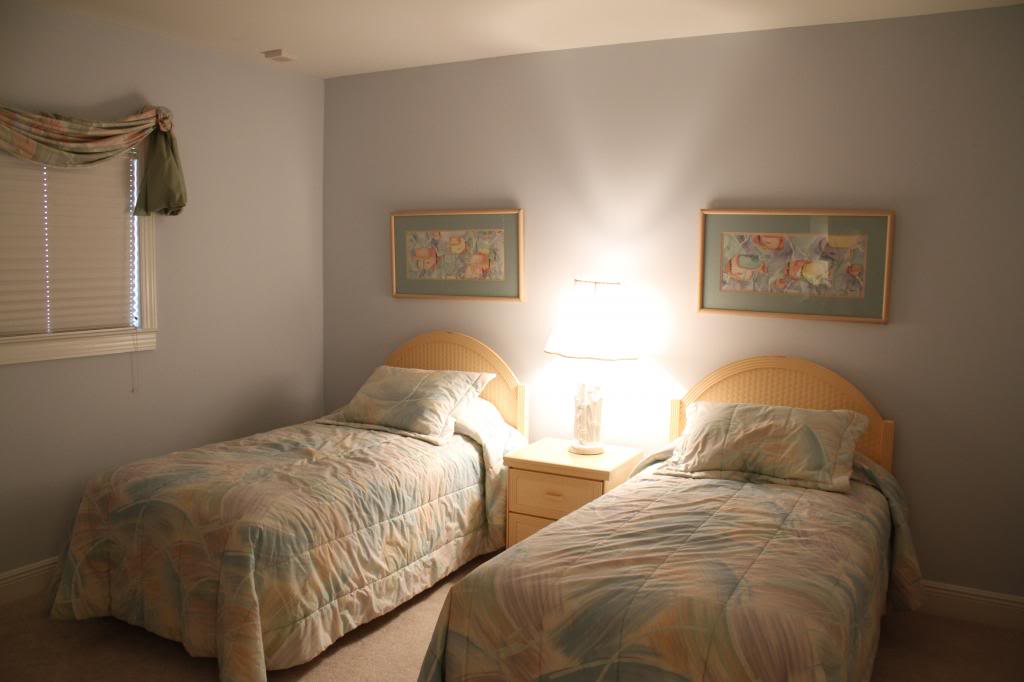 The after is much better, if I do say so myself.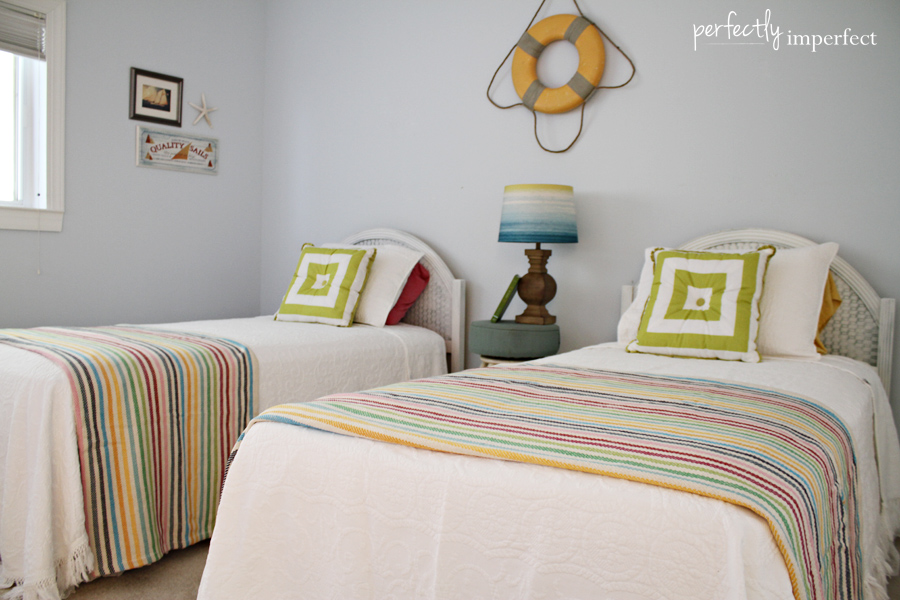 Then we tackled our room…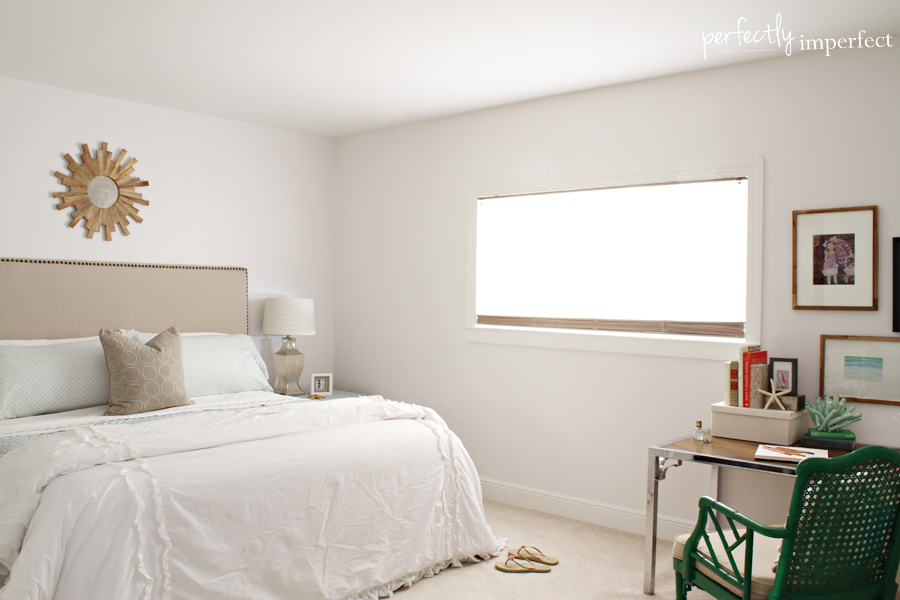 Remember what the bathroom looked like??? All peach. Everywhere.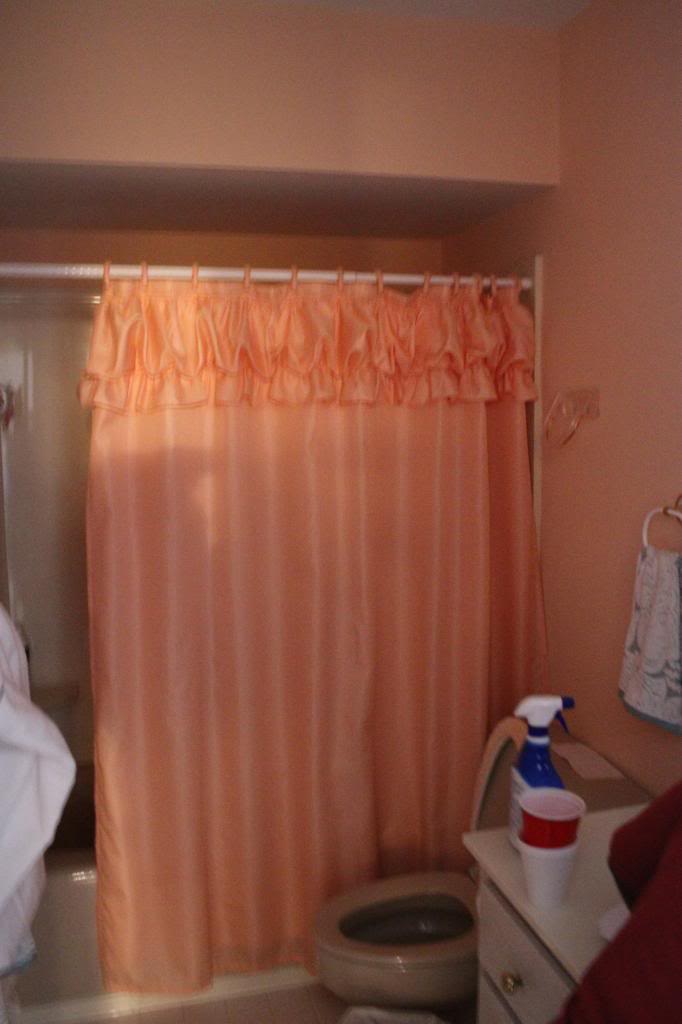 Ahhhh.  Now we're getting somewhere.  It's amazing what white paint can do.  Really.  There are still some projects to finish and I'd like to add a bit more color, but that's another project for another weekend.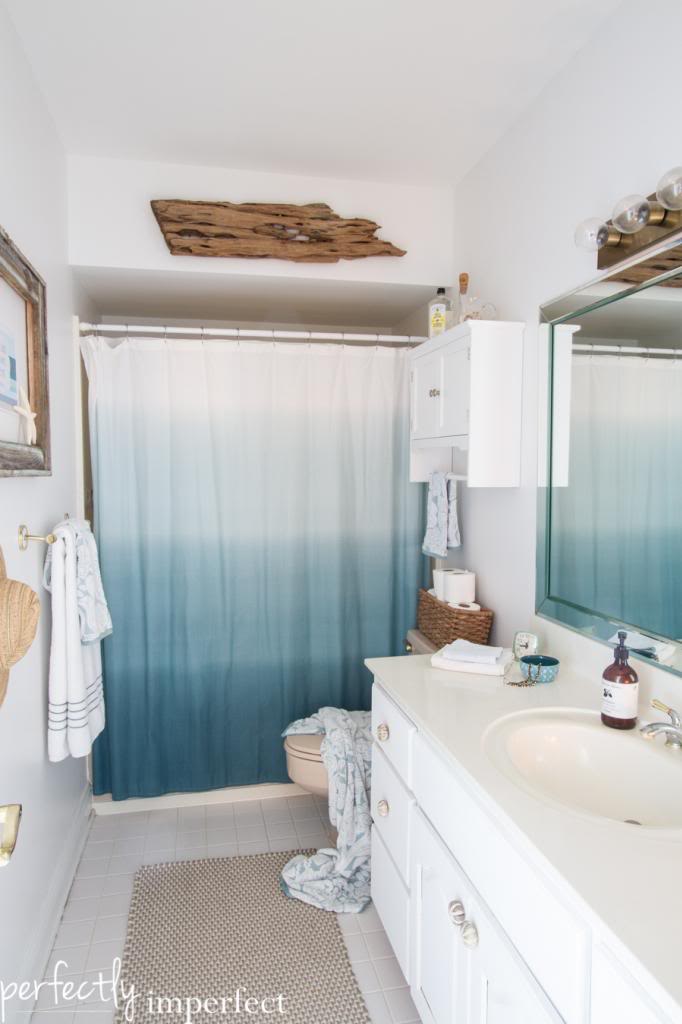 After an eventful ride home from the beach, we made it safe and sound.
Stay tuned for another beach project makeover coming soon..
Have a good one, Friends!!