I've not had as much time for painting as I'd like lately, getting Factory South open and shooting our pilot, but as we geared up for Troy Fest this year, I had a little time to get creative.
Not much better than a quick transformation with a little paint.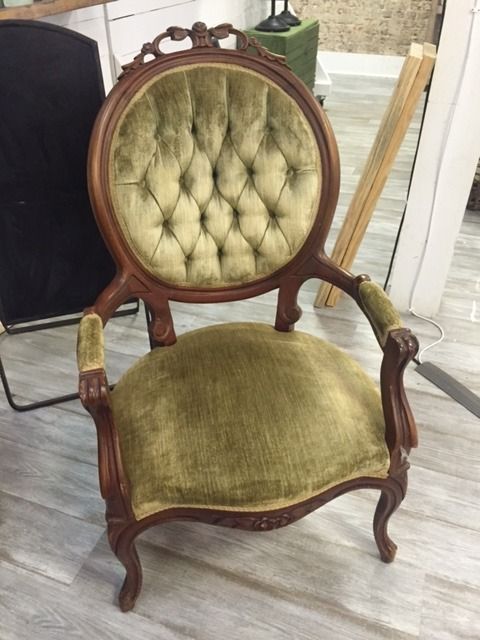 We found this french chair on one of our antiquing runs, and while the wood was pretty in some places, it was also tired and worn down in others.
The more I looked at the chair, the more I liked the soft green velvet upholstery.  It reminded me of something Kaitlyn might keep in her house.

I didn't do anything to the frame but dust it off and gave it two coats of Miss Mustard Seed Milk Paint in Grain Sack…this is by far my favorite off white/pale gray on the planet.  Luckily the milk paint did its thing and began chipping after that second coat.
I then lightly distressed the rest of the frame with a medium grit sanding block.  I did so much sanding to the frame that I haven't even waxed it yet…MMS milk paint gets super smooth after a little buffing and sanding.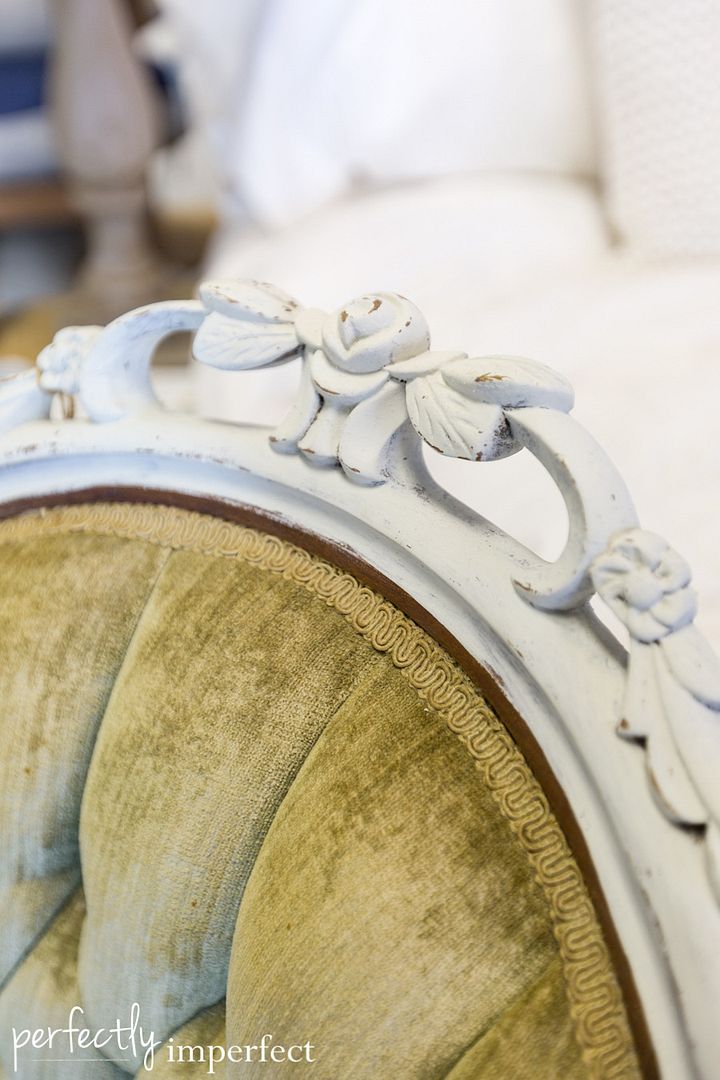 I left the tiniest bit of wood peeking through around the top of the chair around the velvet.  It's all in those little details.
P.S. If you liked this chair makeover, you'll probably like this other funky chair reveal.  Do you see a pattern here?  Maybe I'm just lazy and don't want to reupholster.
Can you blame a girl??