Since I've been taking a few pieces back to my window space at Troy Antiques, I've been on the hunt.
You know what I mean.  Like…everywhere I go there seems to be something screaming, "paint me! paint me!!"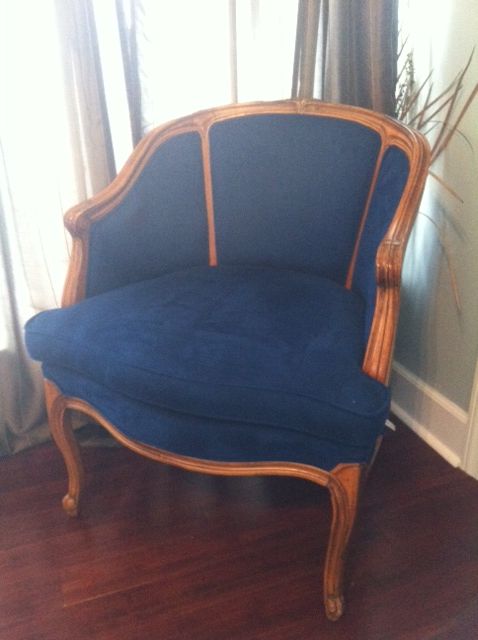 Like this beauty, of course.  Every time I see one of my sweet friend, Marian's, chairs, my heart goes pitter pat.  I don't run across many chairs, much less antique french chairs.
This one had some pretty bold upholstery…combined with the orange-y speckled wood frame, it was sorta scary.
But I knew painted…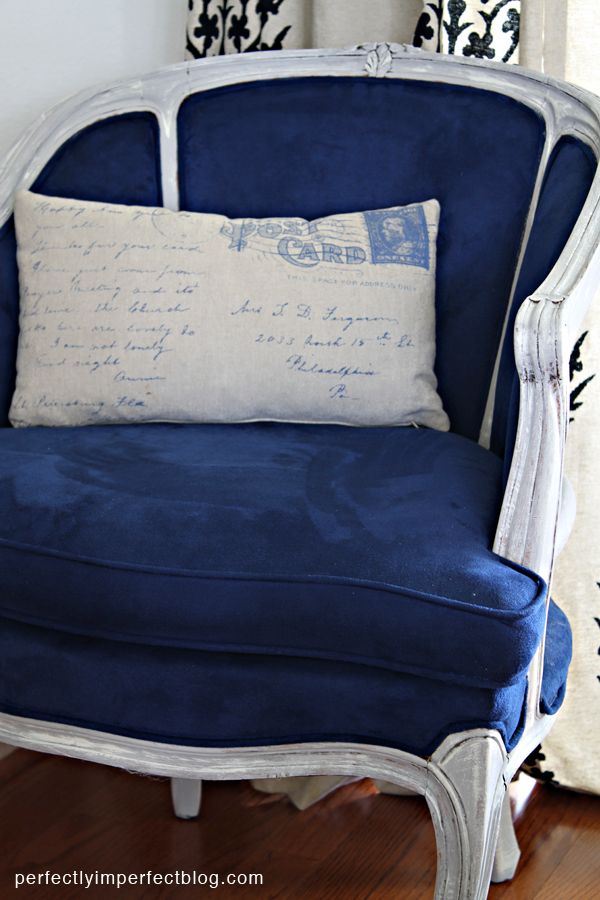 It would be fabulous!
I decided to leave the bold blue…knowing it could be such a statement piece–and knowing I probably don't have time to reupholster right now.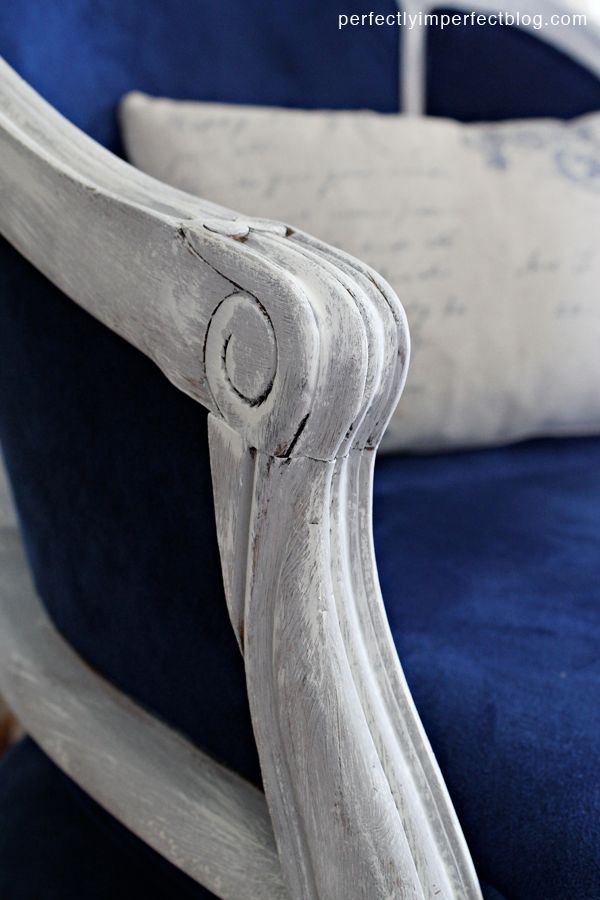 I painted the base coat with Annie Sloan chalk paint in Paris Grey (not totally covering up all that wood), then followed with a dry brushed coat of Old White.
I just buffed it with a smooth cloth when the top layer was dry and waxed in high traffic spots.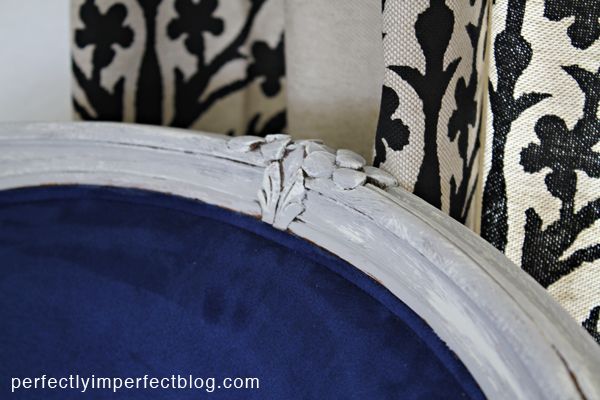 I absolutely love it.  A little bit traditional, a little bit mod.
It's up at Troy Antiques–I can't wait to see who takes it home~

**Speaking of Troy, I wanted to let you Alabama locals know I'll be having a yard sale with my cousin, Jennifer, in the next few weeks.  It will either be the 2nd or 3rd weekend in April and I'll let ya know when we nail down a date.  I know my PILE of stuff is 90 % home decor, so if you're semi-in-the-area & up for a drive, come on down to see us!  I'll post more details asap.