Since we were in a hotel room the first go around, all of us at PI decided to hang out and watch the re-airing of our Pilot, Sweet House Alabama, last week.
Most of our house is light and bright, but Matt's home theater (that he finished mostly by himself) is all manly and brown and tan…and did I mention brown?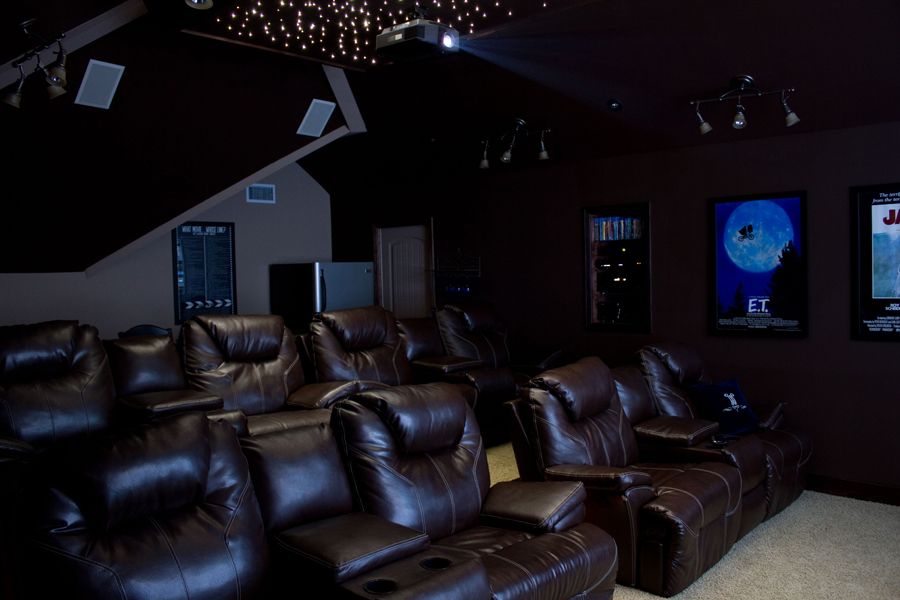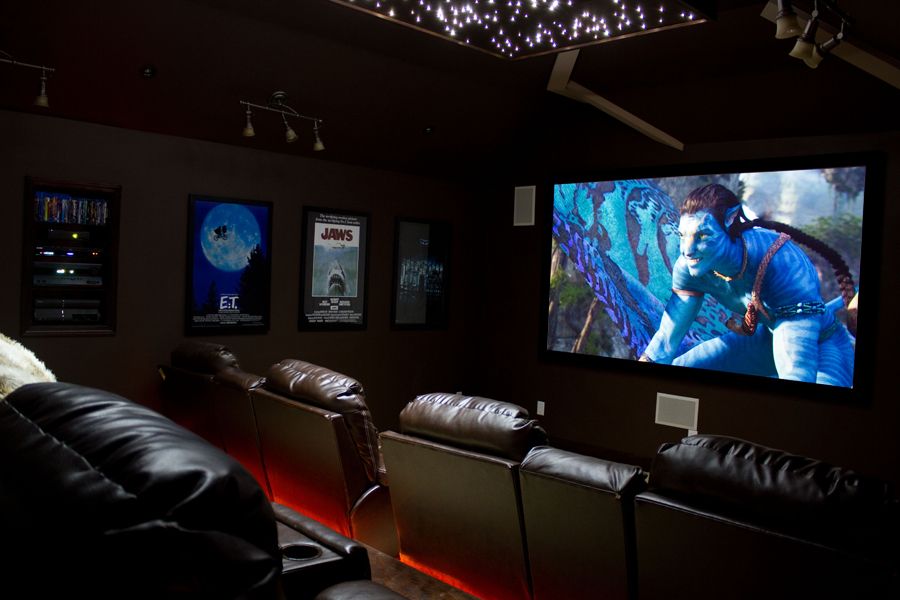 Also.  It's never that clean.  Ever.  It's filled with toys and blanket forts and popcorn kernels.  The kids love it and hang in there quite a lot.
The girls came up with all the food for this little shin dig, and it just goes to show you don't really have to put a ton of effort or money into having a simple screening party.
They had been ogling over one of our new books in the shop, Tiny Food Party, and decided to go with recipes from it.  We went with semi-homemade pork sliders and caprese salad skewers.
Anything tiny on a skewer is adorable, by the way.
They added a simple popcorn and candy bar and drinks…and done.
P.S. Just buy some regular brown bags at the store and cut them in half for the perfect individual serving size.
And then get someone talented like Kaitlyn to write on your chalkboard so it looks all cute and purposeful.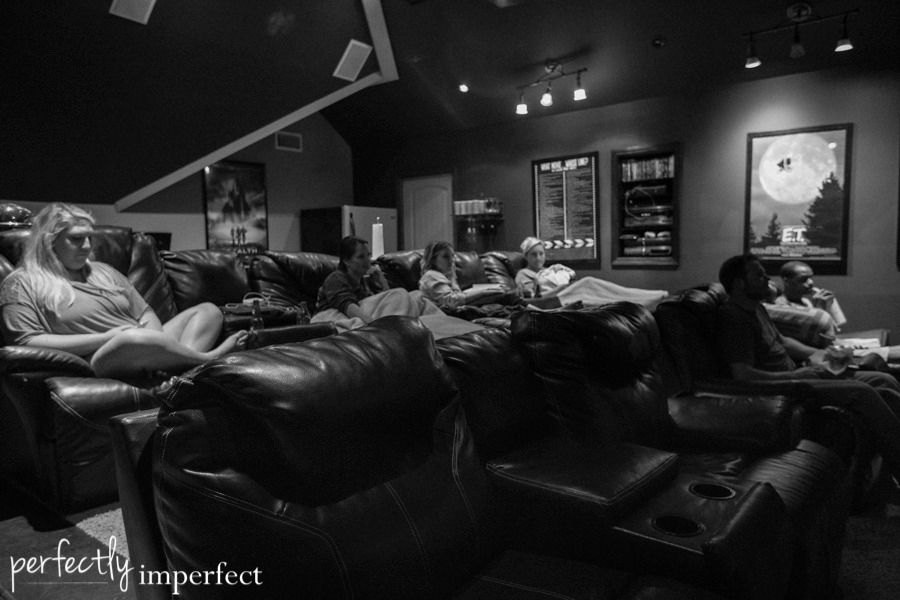 It was a ton of fun to watch it all together and laugh at ourselves.
Additionally, I'd like to apologize for staring at the camera like a serial killer.  I'm pretty sure I didn't even know it was taking a photo.
Thank you for the heads up, Matt. Thank you.
*big thanks to the girls for making this all happen…so thankful to be able to share these moments with everyone at PI!