It occurred to me the other day that I've never officially shown pictures of Matt's home theater on the blog.
I think he's noticed, too…so it was time to fix that.

While it doesn't look like the rest of our home (who's seen a white home theater?), we love it and Friday family movie nights are becoming a regular happening around here.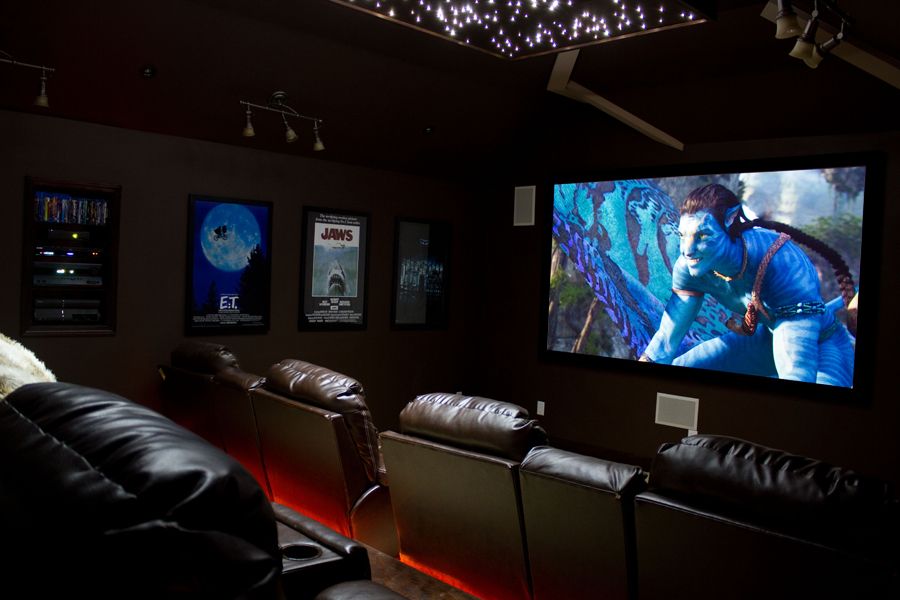 Matt did most of the work himself…
 It's come a LONG way, baby.
I answered some questions on the attic renovation here (back when I began this blog and my pictures were quite lacking).  In case you missed that attic reno process, we put in the plywood floor down when we built our house, and added a stairway so we could finish it out one day.
That attic renovation was mostly what started this blog.
That and my desire to talk it all out.

The insulation/unfinished part you see in the before is where the theater sits.  Our air conditioning unit was moved (we hired that out–and the basic construction of the theater, playroom, and writing room) and Matt and I did most of the finish work ourselves (laying the floor, adding bead board, lighting, baseboards, etc.)
And, of course, the decorating.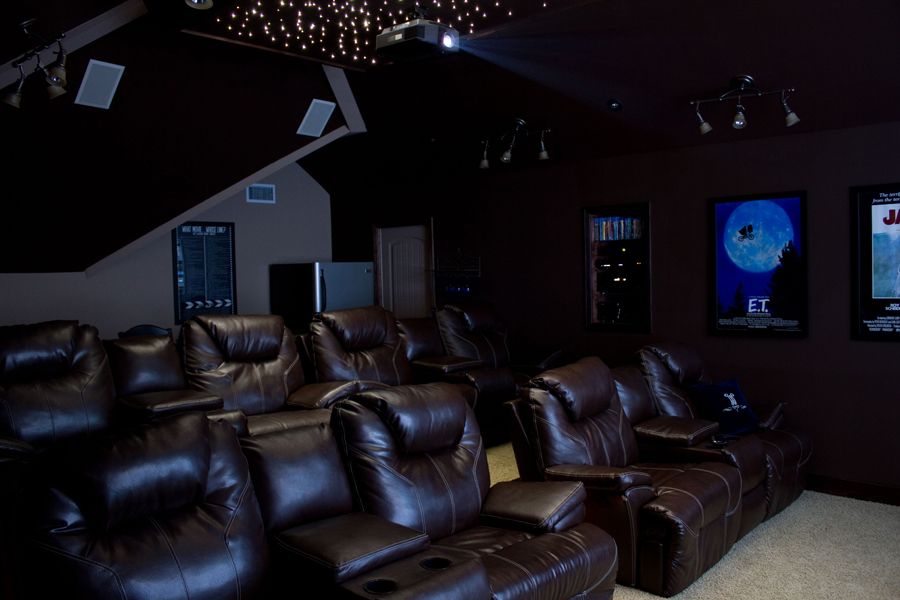 Matt built the risers (I definitely held one of those massive things on my back while Matt wired it all for rope lighting), the screen, the sound box, and the LED star field.
Yes, he did pull hundreds of led lights through tiny little holes in the panel he built (he + 2 more buddies)…and then hung it from the ceiling.
He's such a handy man.
The seats were purchased on clearance in the scratch and dent section at Rooms to Go.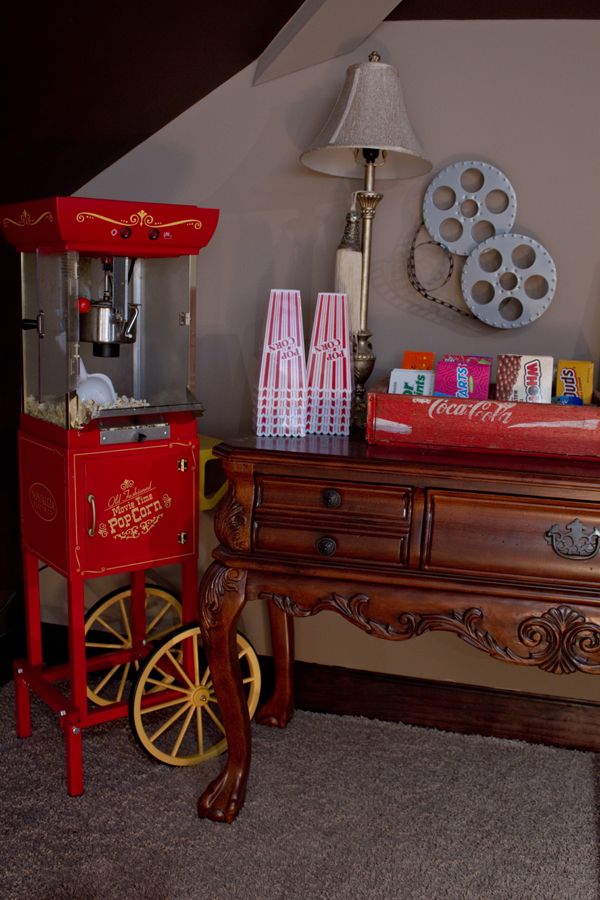 That Christmas, we didn't do many gifts…I did get him the popcorn machine and some movie posters….movie room essentials.
We rarely get to fill every single seat, but four of the chairs are used quite regularly.
By the way, via the movie room, The Smurfs is my new favorite.
*other after's in this post were taken by our good friends, Kevin & Layla Palmer