Good morning, friends!
We are busy in the shop lately, and got all the Fall decor out a few weeks ago, but I wanted you to see some of our favorite displays, too.  P.S.  Don't hate me for all the iPhone pics.  Sometimes they're the only way I can shoot the store for y'all.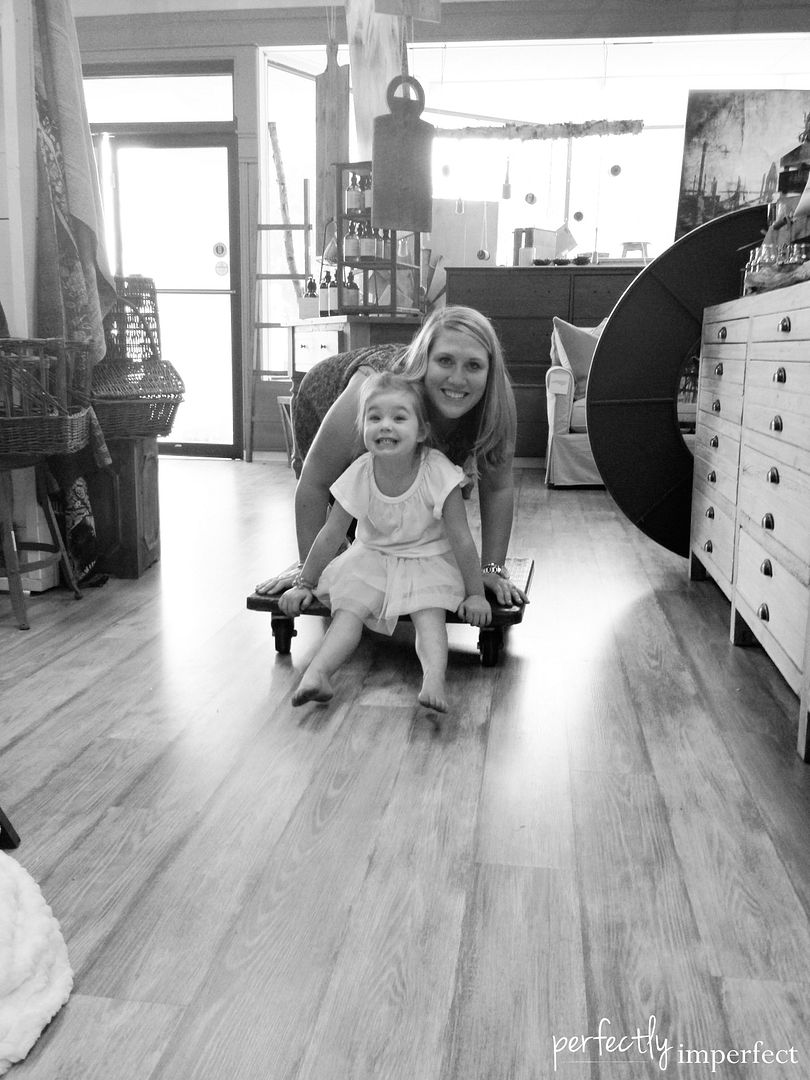 Before I let you see our displays, I wanted to introduce you to our newest team member at PI.  Meet Julie!  She is handling all of our Online Store Management & customer experience…and she's who you'll talk to first when you email.  This girl has been part of our family for a long time.  She was in the youth group we worked with, has traveled with us to Honduras a few times, been a favorite babysitter, and is one of mine and Matt's dear friends that knows us so well.  It's SUCH an honor and a privilege to work with her now in our little place of dreams.  Julie is in school to become a nurse, but I have to be honest: it wouldn't bother me if she just got that degree and hung out with us even longer.

I was so inspired by orchards and outdoor Fall scenes this year, so when we started decorating, we began creating little moments with lots of leaves, hay, and texture.
We began in the windows, and I have to tell you…I'm struggling not to bring this wheelbarrow home with me and plop it on my front porch.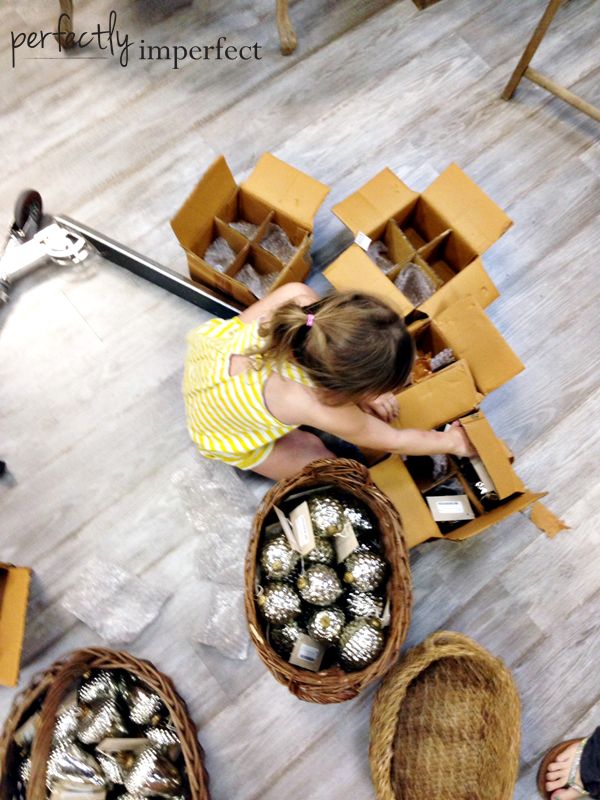 Ava girl has helped us unpack a million pinecones and acorns…they're the prettiest little sparkly accessories.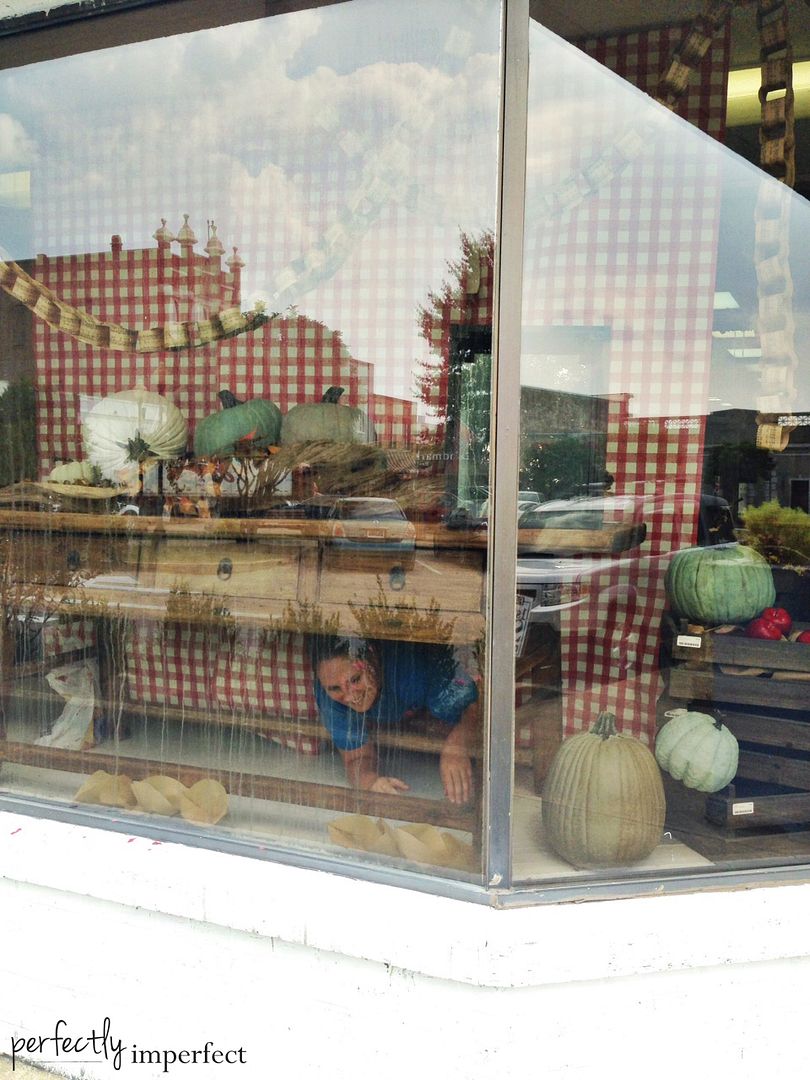 Speaking of Julie, poor thing had to place the coffee filter "leaves" while crouching under various furniture legs.  There's our painted pumpkins, though!
While this window isn't the actual finished product (see sweet tea cups), it is by far the best shot dealing with the window tint and ridiculous glare we get.  I'm telling you, it's hard to get a great shot of these windows even at 6 p.m.  We're trying to replace them with clear tints…who knew windows were SO expensive?!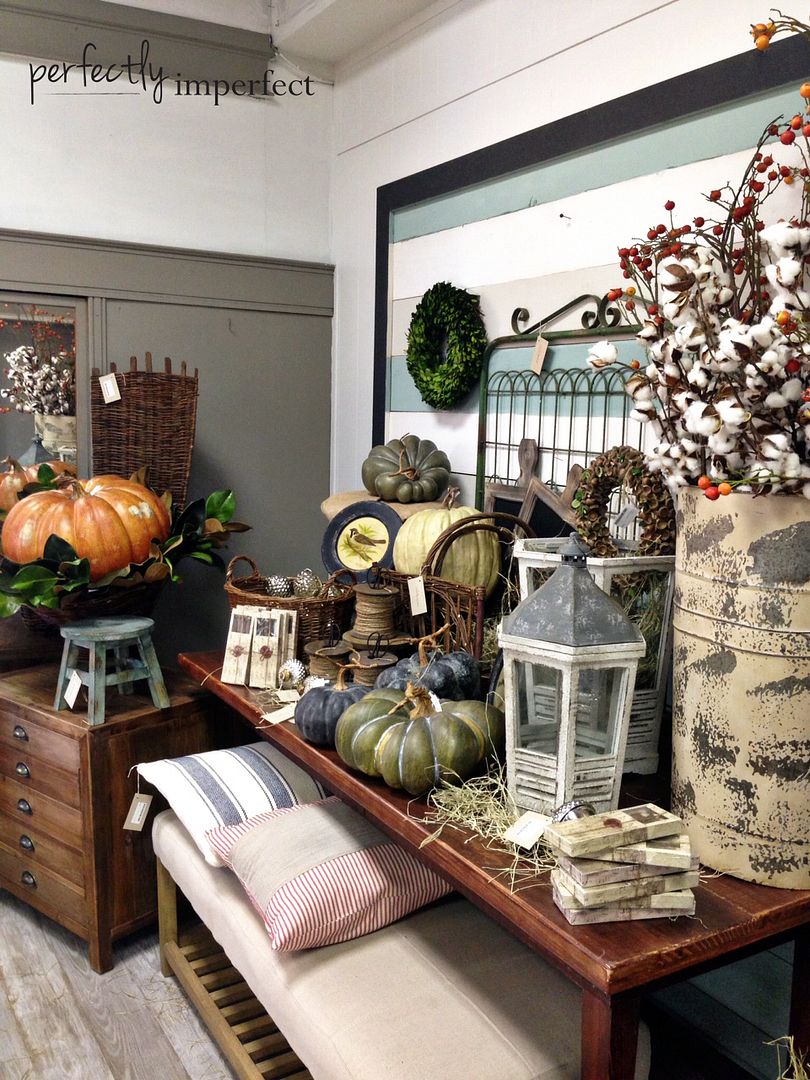 I had a chance to put together a few displays, including this one above, and it was just so refreshing and fun to style and play with pretty pumpkins, hay, and accessories in the store…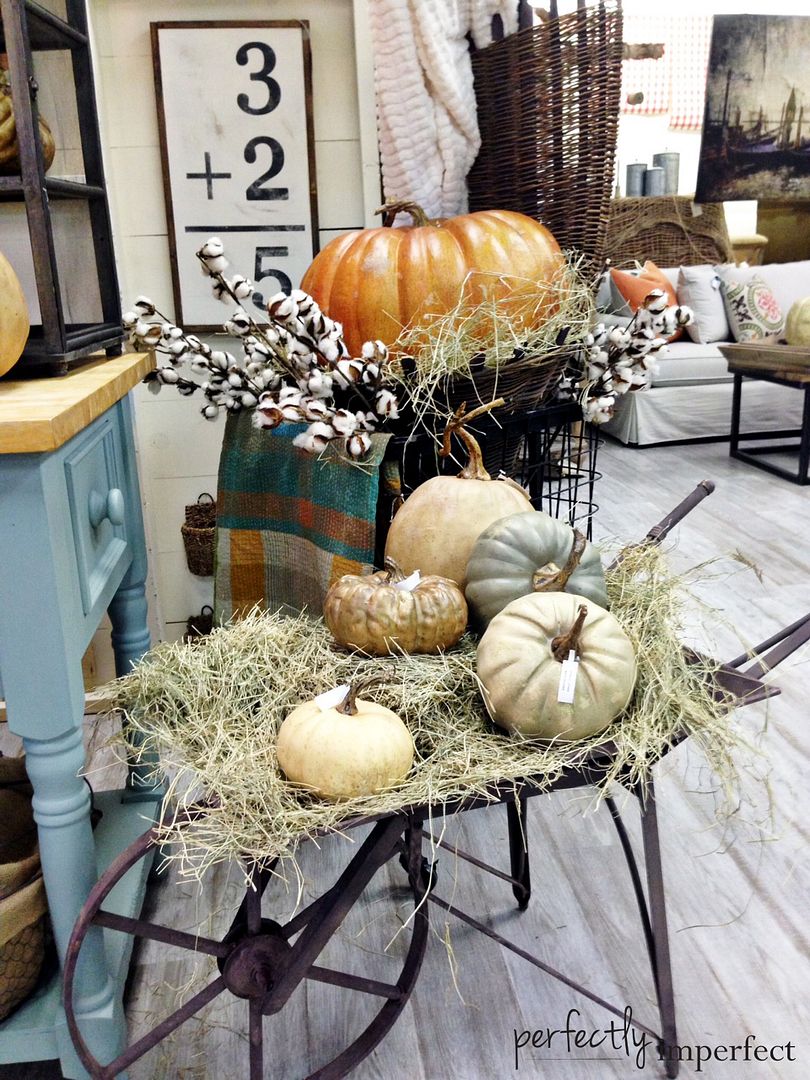 In the midst of putting out all the Fall decor, Christmas decorations started arriving.  I cannot WAIT to show you what came in all those little green boxes.  Or to pull them out and decorate with them!