Thanks so much for the sweet comments about our hutch & table redo!
We'll cover the finish & waxing tips in another post, but I wanted to chat a little today about mixing your own colors with Chalk Paint®.  I had never really done a ton of my own color mixing until I began using this paint a few years ago.  Now it's something I crave…and since I love the properties of Chalk Paint, & we carry it now, it's easier for me to mix my own colors…plus, it's fun!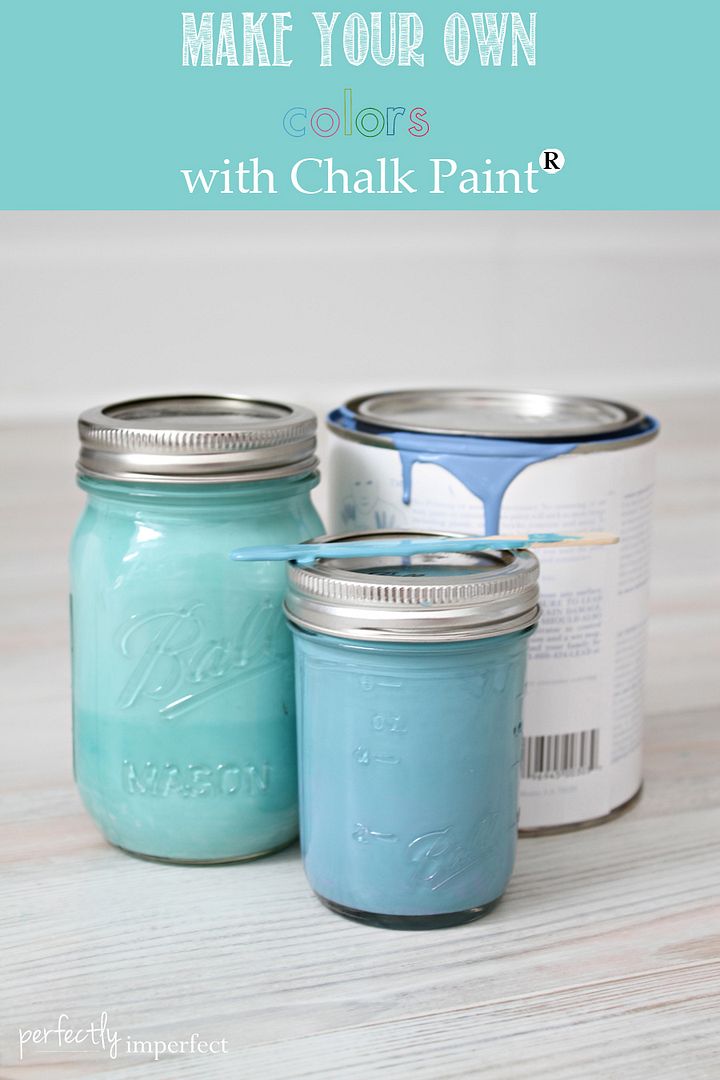 When you hear people talk about making their own colors, you probably hear them say things like, "just mix one part of this to 2 parts of this…," etc.  Well, a couple of years ago that sounded intimidating to the likes of me.
What??
But…it's really not hard at all, and I adore creating my perfect color with this cool paint.
Start by grabbing the colors you want to work with…let's say you love Florence, but it's too saturated for you…mix it with Old White for a more muted, lighter color or Pure White for a cleaner, fresher color.
I had Old White on hand, so that's what I went with.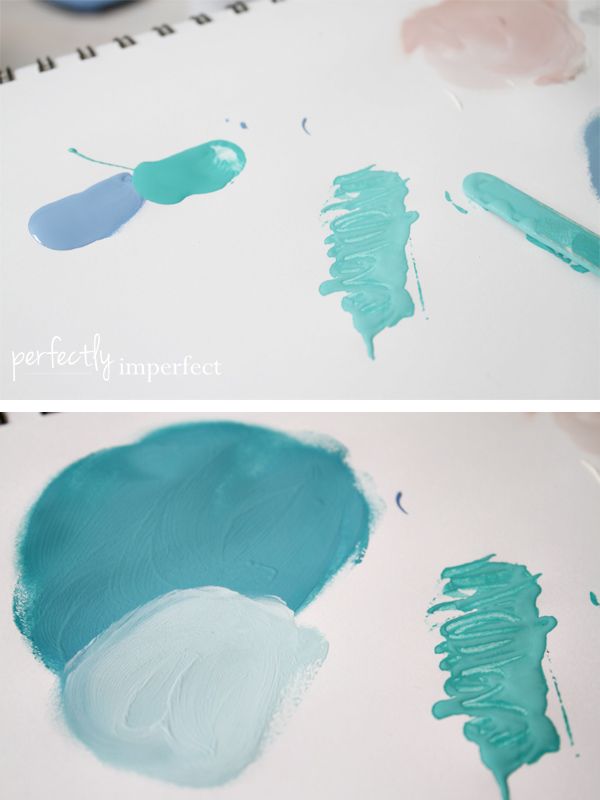 You can take a second and work out your color on a sheet of paper…let me be honest, unless I'm working on a big, specific project (like cabinets), I don't really test much.  But, as you start mixing color, it may make you feel better to test it beforehand.  This will help you figure out if you need lots of white & a little color or lots of color with a little white.
 Not only can you lighten your colors with Old & Pure White, you can also mix colors together…
In the top pic, you can see I put an equal dab of Greek Blue & Florence…then in the bottom pic, you can see the pretty muted peacock blue they made together…and then what a small dab of Old White did to the color.
And here's the mystery….all a part is is what you use to measure your paint.  I know, some of you are thinking,"oh my, how did she ever NOT know that?"  Well, my younger years weren't filled with lots of arts and crafts…so I learned something new.  🙂
So, if you're using a 1 cup measuring cup, then that's 1 part.  Or a tablespoon or half a cup or whatever…that's the "part."  So if I were using 1 cup, and I said, "1 part Florence to 2 parts Old White," that would mean 1 cup Florence to 2 cups Old White.
Good?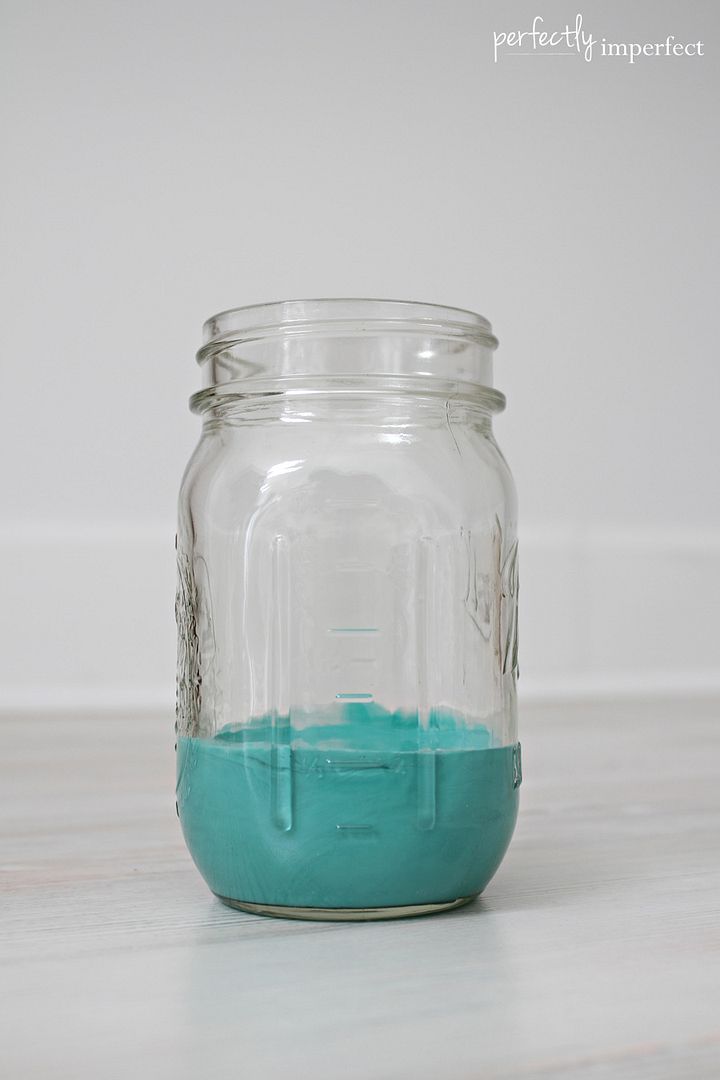 If I don't need a lot of paint, I love mixing in mason jars because a. I have them lying around, and b. I can see the pretty color once it's mixed, and c. It has measurement lines on it already…so no worrying with spoons or cups.
For this color, I wanted to try 2 parts Florence to 1 part Old White.  Fill your cup,etc. with the 2 parts Florence, then simply pour in one part of Old White (if you're using a jar as measurement, you'll just pour in the Old White until the paint reaches up to the 3rd fill line).
Then, simply swirl your paint together…or put the lid on and shake well.
That's it….see?  Not so intimidating.
Follow the same process to mix two bold colors together….because I love mixing colors so much, it's one of the reasons Annie's new book, Color Recipes, is one of my favorites.  We'll have it listed soon on our website…it's fantastic.  Lots of beautifully painted furniture with step by step pics plus loads of color mixing/inspiration.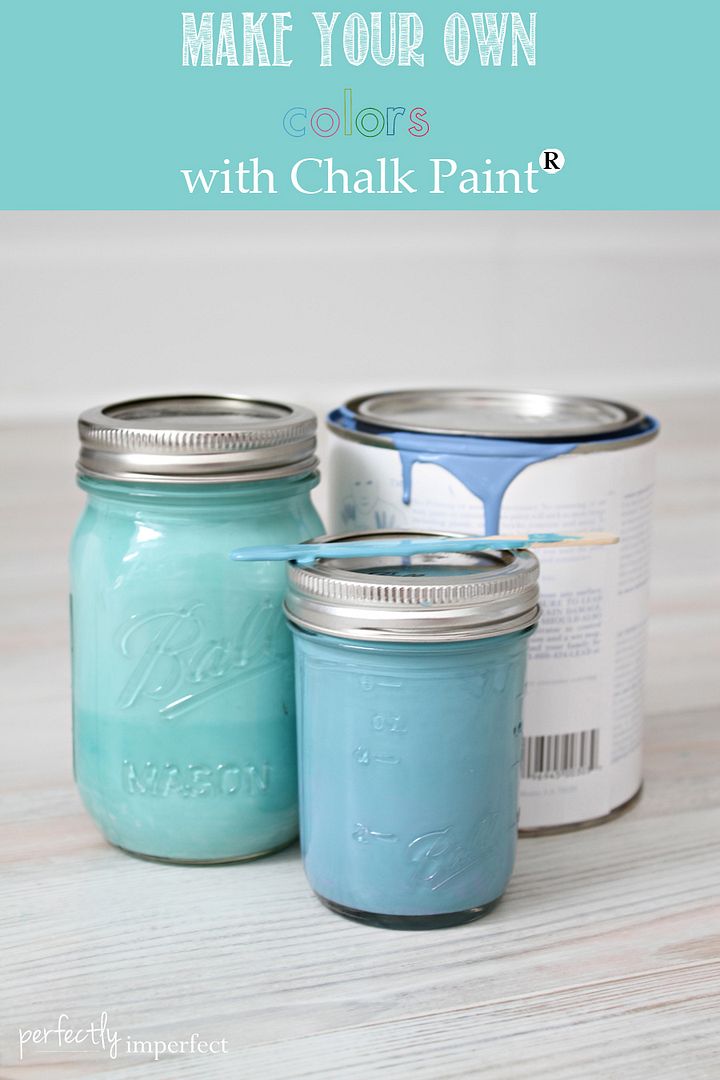 I hope this encourages you to think outside the paint can & paint the town lovely.