Waaay back when I revealed the Wisteria-inspired chest of drawers (the one that graces the cover of my ebook), it became the focus of lots of furniture painting questions for me.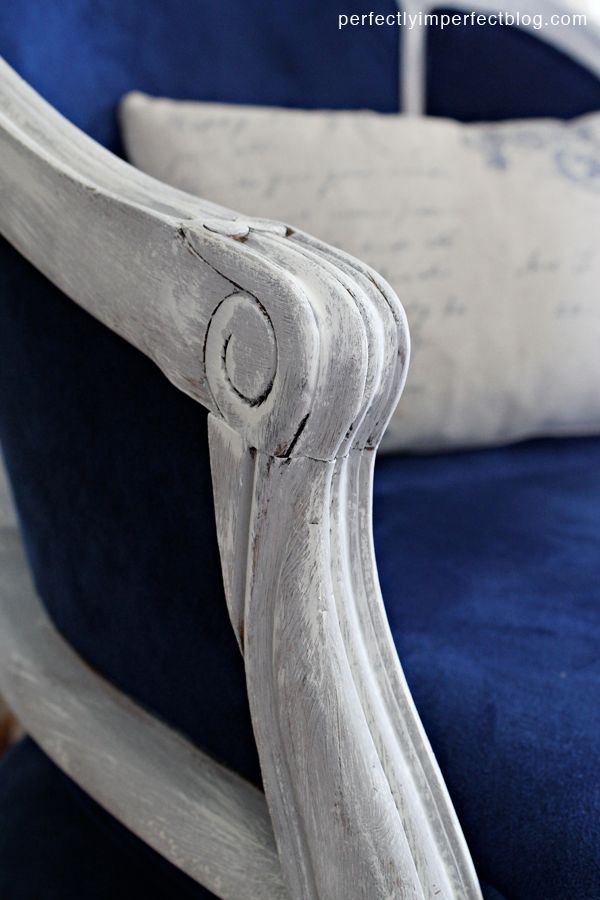 A couple of weeks ago, I revealed this french chair, and same thing.  Time to create a video tutorial, I thought.
This one's short and sweet, but so is the process.  As always, let me know if you have any questions in the comments.
I hope that helps you see just how easy it is–and helps you pick up the paint brush and get going!  Have a wonderful weekend!
And P.S.  Don't forget for you Bama folks–we're having a yard sale tomorrow at Harris Tire Company in Troy, AL. (1100 South Brundidge Street) from 7 a.m. til Noon.  If you're in the area or up for a day trip, I'd LOVE to see you and say hello!
And P.S.S. I'm over at Chris's today sharing my favorite chalk paint colors/color combos.  Be sure to stop by and check out her beautiful blog!