Good Monday morning, lovelies!
Last year, my parents bought a beach condo.  We started decorating, little by little, and on a tight budget.  I love some peach, but this bathroom was a bit much for me, and oh, that shower curtain.
I'm sorry if you have the same said shower curtain and love it–me, notsomuch.
Last summer, we tackled our bedroom first, giving things a fresh coat of paint and updating the bedding.
Next, I painted the bamboo chair and updated the writing desk area.
We then updated the knobs on the bathroom cabinets, and painted the walls…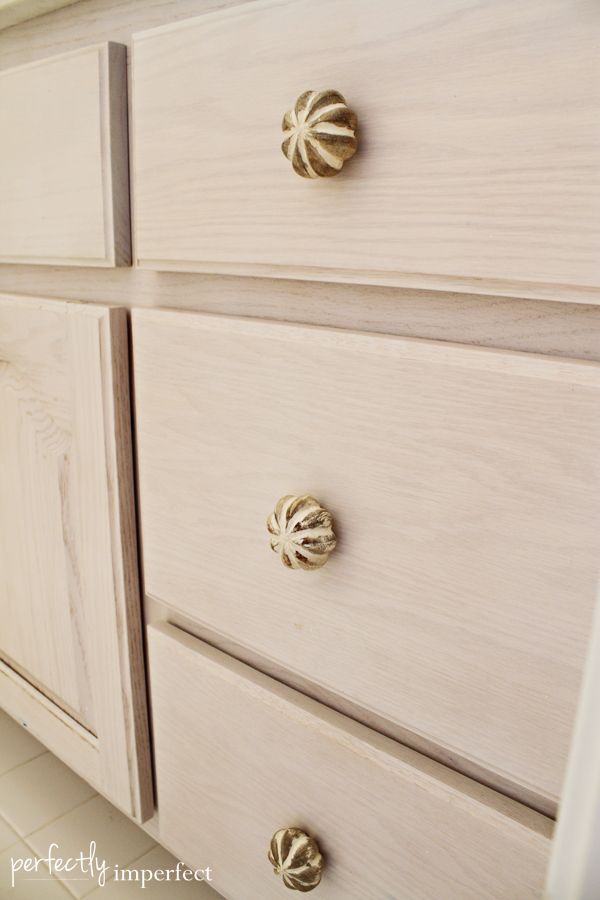 But things stayed as is in there for the year.  Which is fine.
Even though I could justify grand makeovers for the sake of my job, these condo redo's need to be affordable and doable while we enjoy the sea and sand, and I have plenty of big projects to work on at home.  These need to be easy.
This is how the bathroom looked when I came down last week…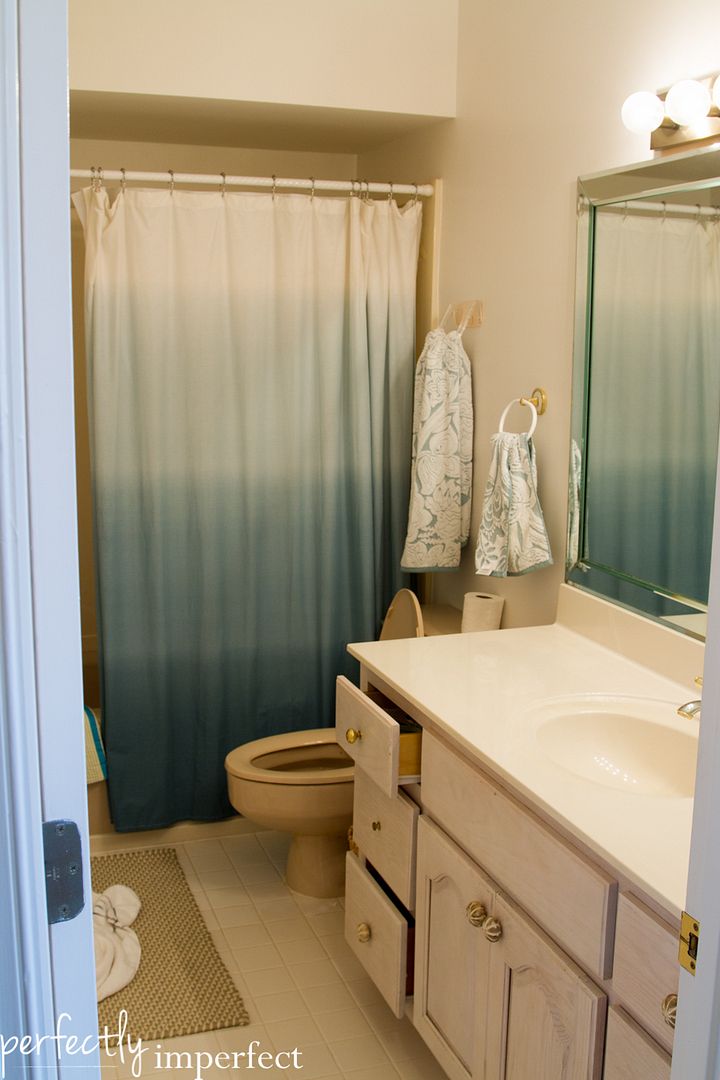 Better, sooo much better, right?  The bones are getting there, but it's still pretty bare and void of much personality.
Here's the thing: the budget just won't allow for updating the tan toilet, the strip lighting, or the outdated faucet.  So what do you do when that happens?
You slap paint on everything you can, and infuse some personality to the walls.  I'm hoping to put the final touches on the space today and photograph it before heading home.
Here's to pinching pennies and decorating on a dime…