It's been a while since our latest home reno, and Matt and I have enjoyed the little break of just living.
Ya know what I mean?
However, our built-in building, room-painting, nail-gunning fingers are twitching to get started on a new project.
Our list is looong, but we have already gotten started on a couple of small projects that will equal a WOW redo (in our humble opinions), and we plan to tackle each of them one at a time, at our own pace.  I also plan for us to complete each room/space–from start to finish before moving on to the next.
source??
Since several of our upcoming projects involve planking something, I thought I'd feature some of my favorite planked spaces.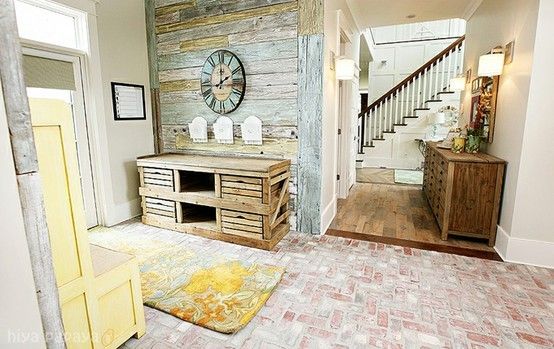 This is one of my all-time favorites–that feature wall of reclaimed planks is breathtaking.
Striped planks on the floor and horizontals on the wall–love it.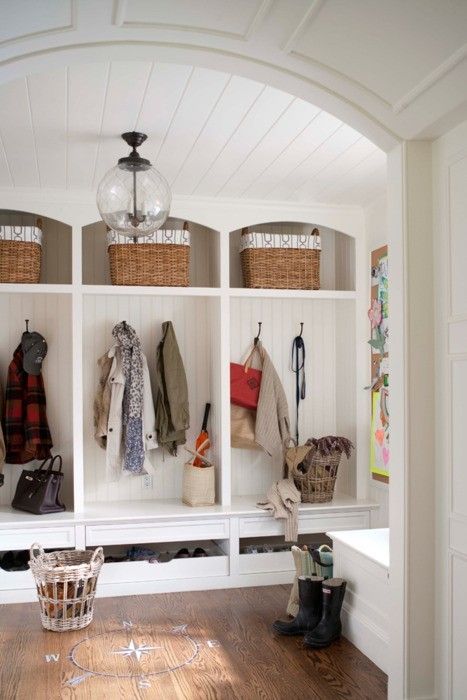 This one is so classic and fresh–I could say something about each photo, but I think I'll let them do the talking.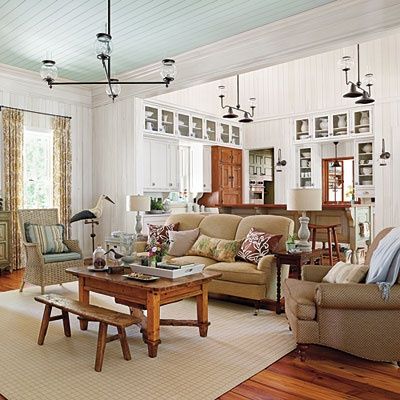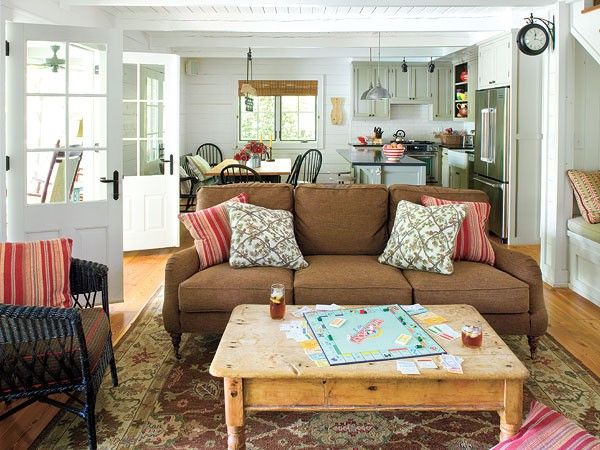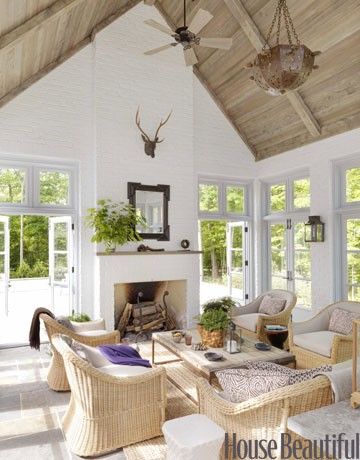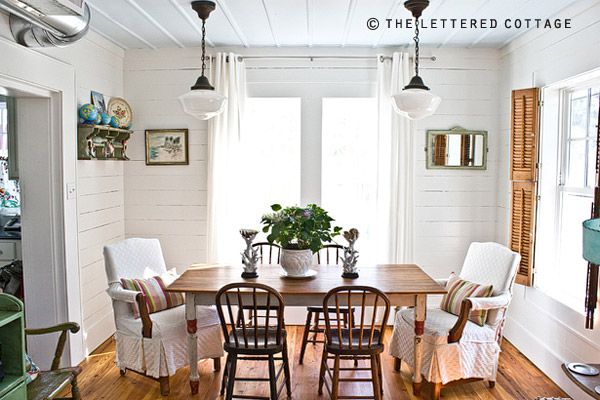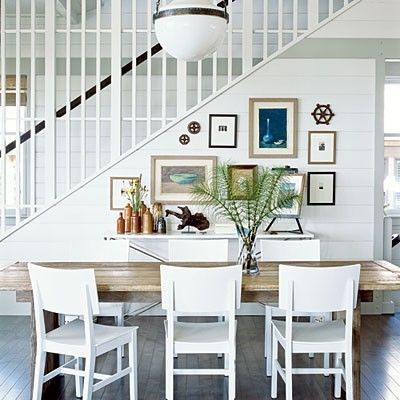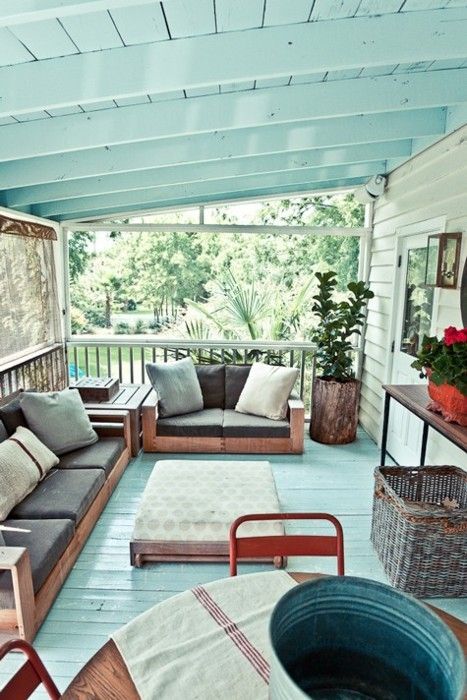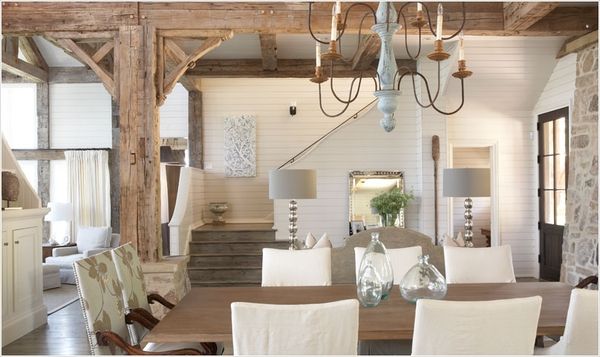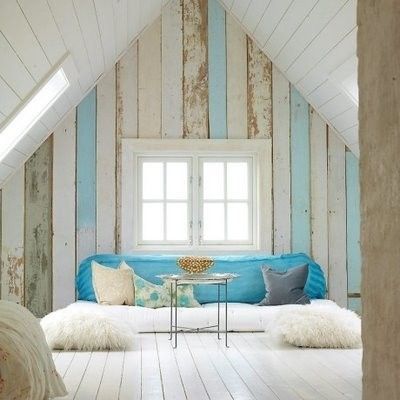 The Handmade Home (original source?)
And believe it or not, I actually love the rooms that have gotten planked in our own home…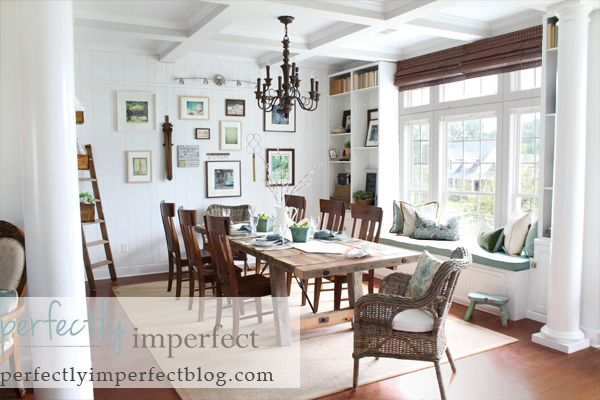 What are we working on, you ask?
Well, let's just say at least 4 spaces in our home are on their way to being planked one way or another.   We've already started documenting each project, so you won't miss a thing.  Believe it or not, writing room is up first!  Want to take a guess at what we are changing in there?