I'm telling you I've been a painting machine the last few days!
I can barely see the skin on my hands from all the chalk paint colors covering them.  It's been. a. blast.
I truly hate I can't find the before of this one–
I found this 1960's Drexel Heritage buffet at an auction–and it was COVERED in mold.
I tweeted my Twitter pal, Scott, who restores historic homes (how cool is that?!?) & asked for some mold-removing tips.
He gave me some great ones, and after quite a bit of cleaning, and some painting, it turned out to be one of my favorite pieces.
This is the piece you see in my dry-brushing video.  I painted the base coat in Annie Sloan Chalk Paint in Paris Grey (2 coats), and then dry brushed Old White all over the body and edges.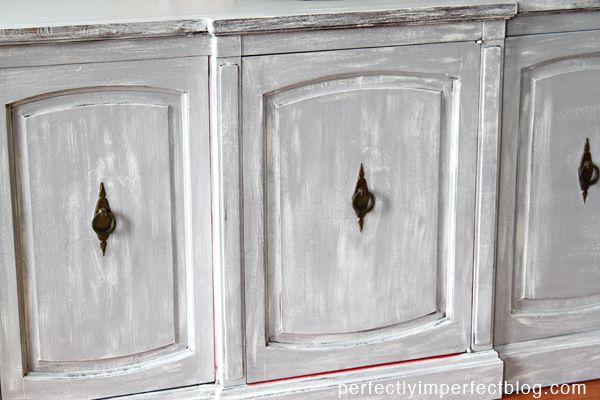 I kept the original hardware (LOVE it!).  Can you tell there's a surprise peeking out??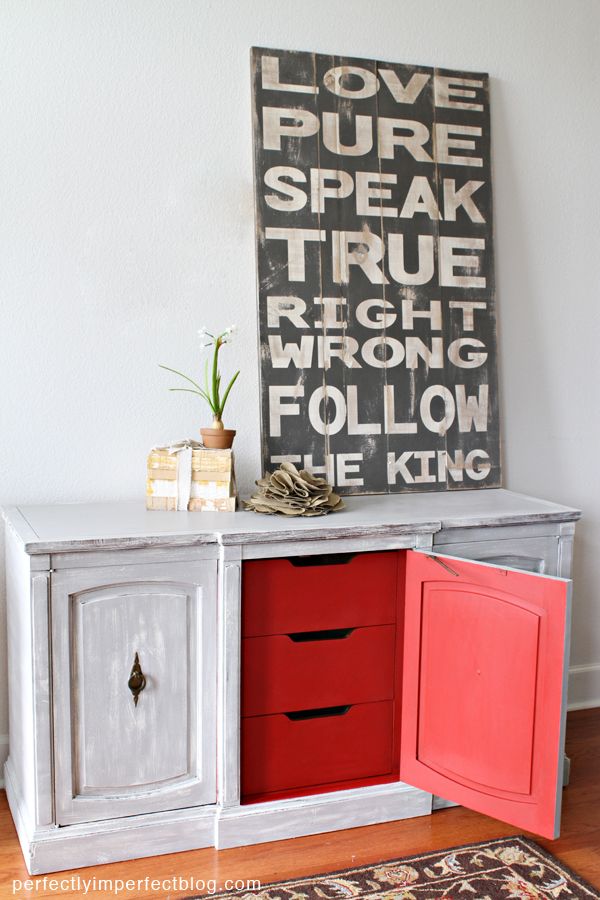 Oh yeah.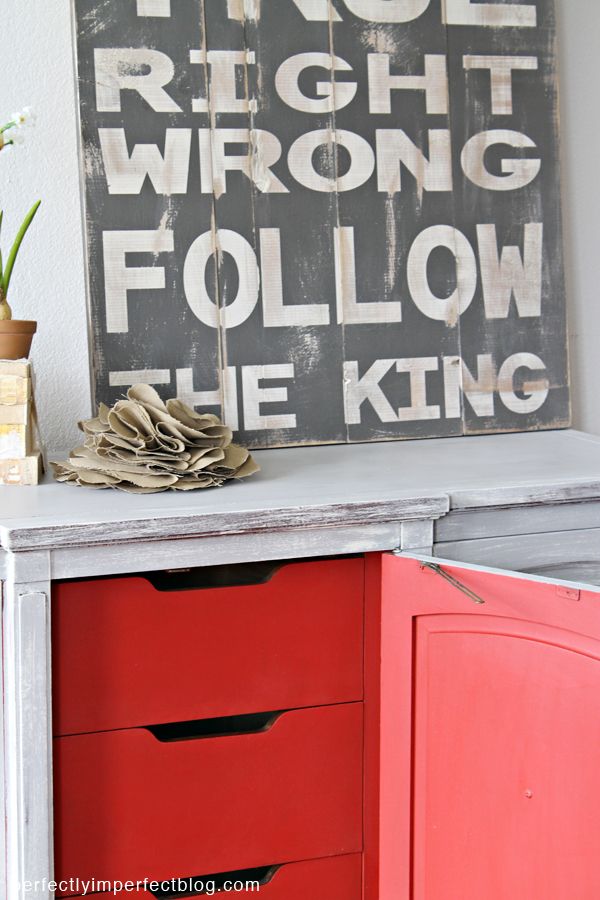 Totally me on the outside, rock star on the inside.
I painted the insides in Emperor's Silk, and it's just the most stunning contrast to the cool grey.
I sealed the piece with Annie Sloan's Soft Wax in clear–and buffed it for a subtle shine the next day.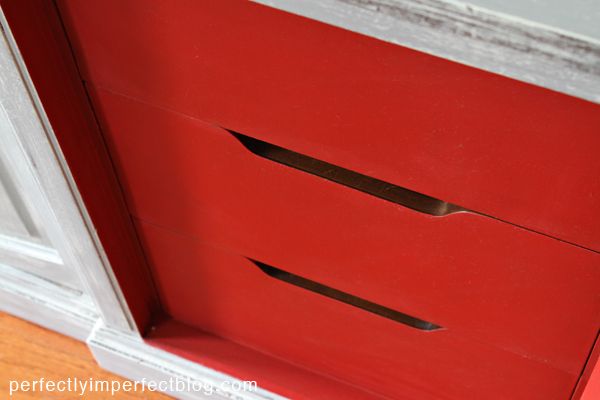 This sassy gal is at my space at Troy Antiques & will be available this weekend at Troy Fest.
And that fabulous sign???
I've got the details on that coming to ya tomorrow.
P.S.  Head over to my Facebook page to hear my big announcement!
**linking this post up to Miss Mustard Seed's Furniture Feature Friday, Tatertots & Jello's Weekend Wrap Up Party