From the journal of life this week, we welcomed Clementine, a King Charles Cavalier, into our family!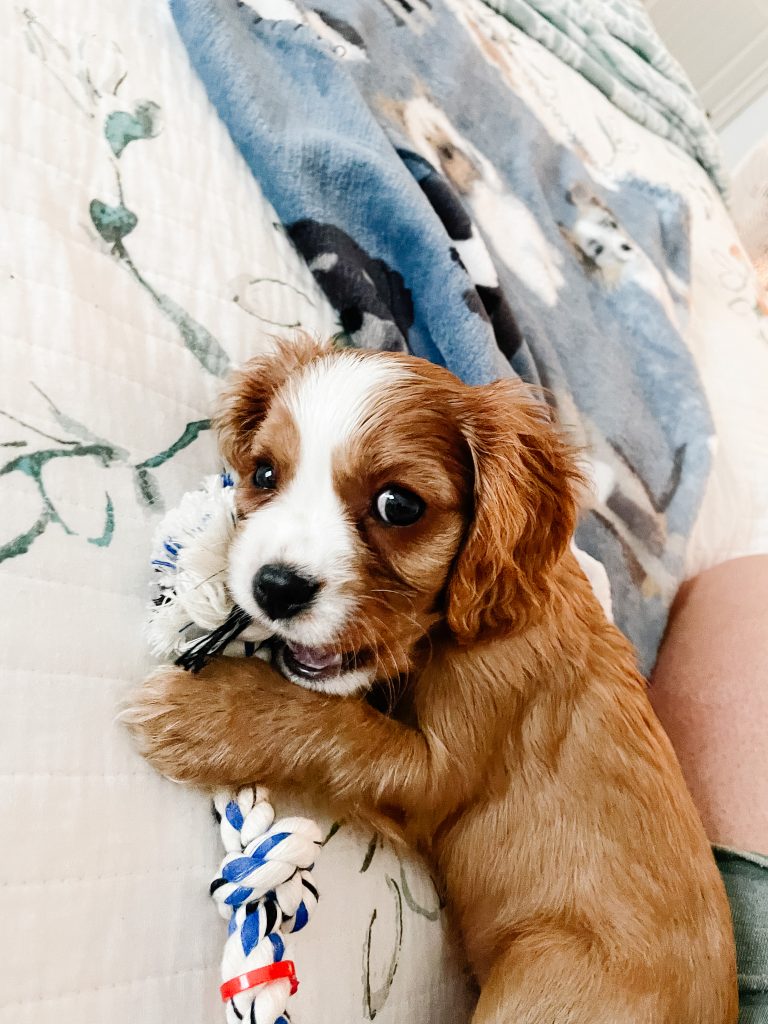 I know, I'm insane.
When I got it in my head, I just couldn't put it away. We did some dog sitting for friends, and their Cav, Lulu, is the sweetest animal ever. That started it. I was looking at rescue organizations, small farms, putting my name on waitlists (apparently these are a popular little breed), and trying to convince Andrew this wouldn't kill us.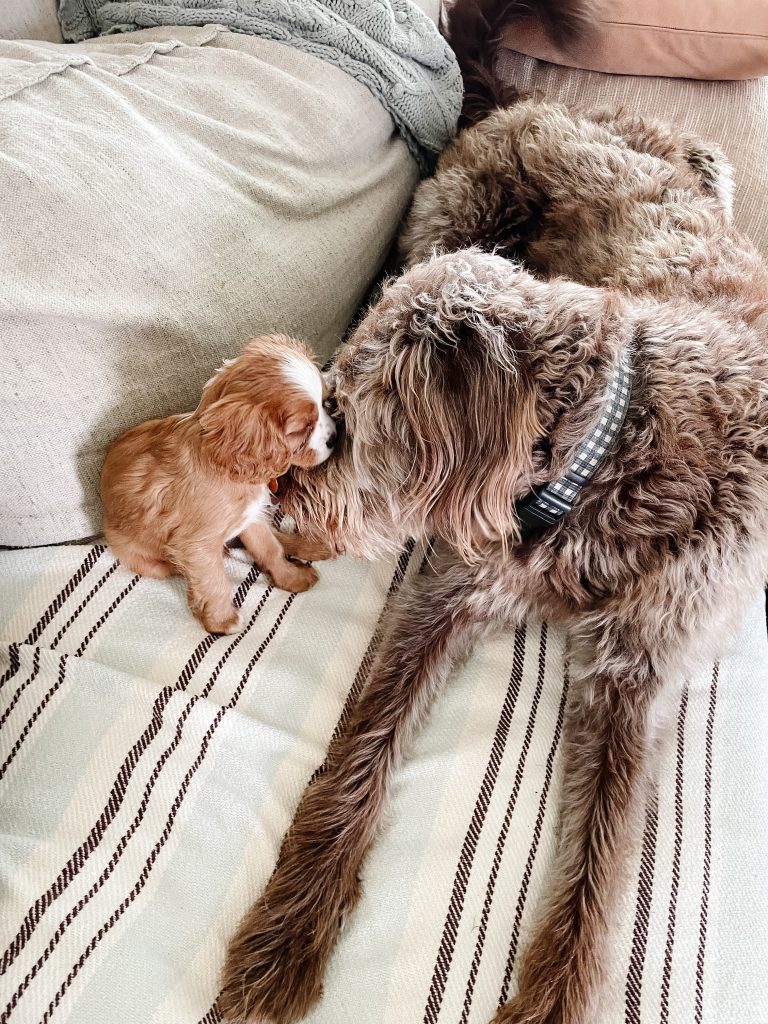 So let's rewind. We have three kids, and our niece lives with us and counts as a semi-fourth because she's 18. We have 4 fish, Oliver (that you see above), and a squeezable Guinea pig. Things have been very up in the air in our lives as I've mentioned before, so it was perhaps not the ideal time to bring a spunky puppy home.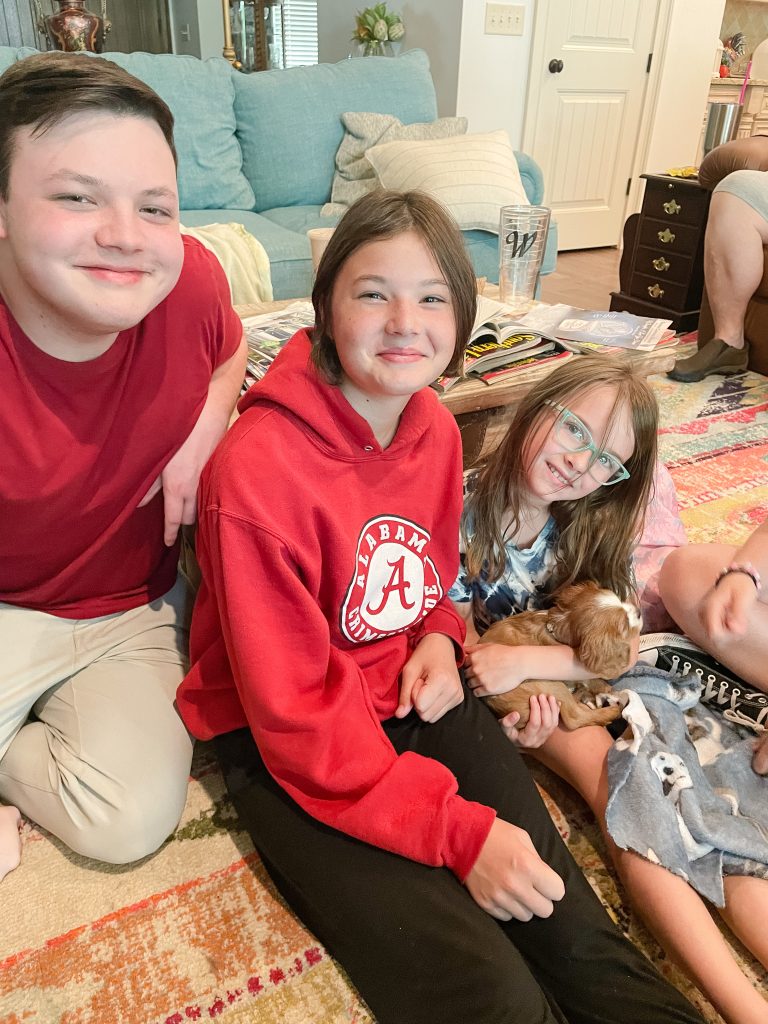 Here's the thing: After my world turned upside down years ago, I started feeling the nudge to do something new for just the kids and me. Something that was ours, and ours alone. To bring some new joy, a new feeling into the house. I landed on a puppy, and Oliver was ours. It was the best decision.
He brought us life and responsibility, focus, and a million little moments to find laughter.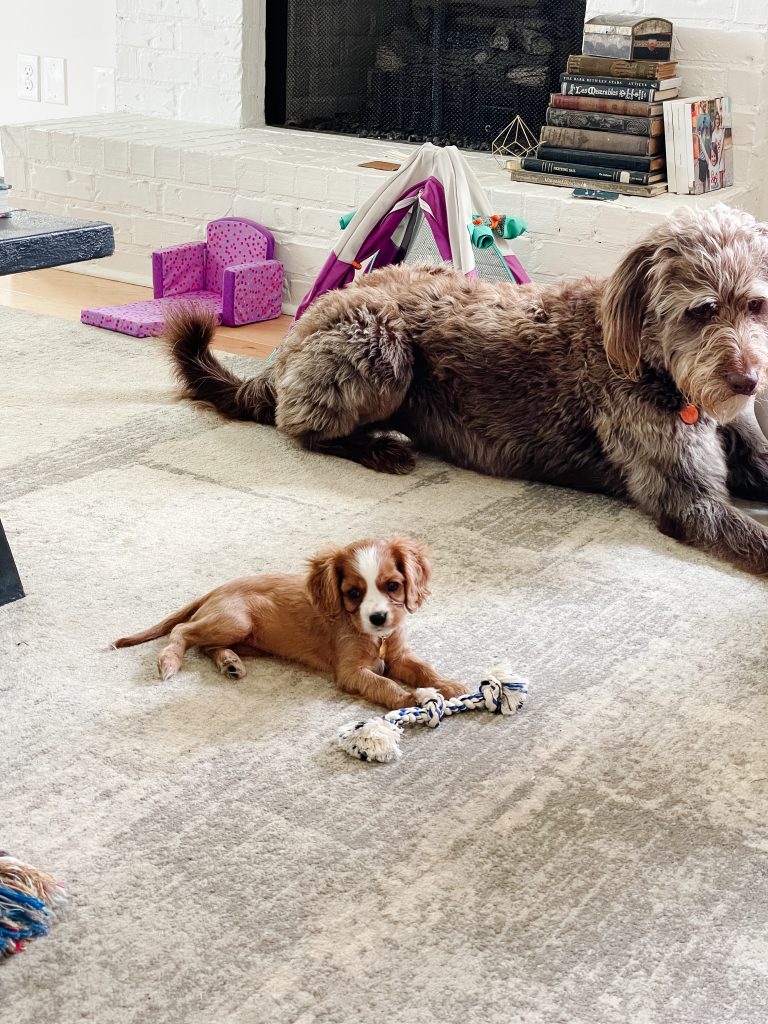 Sometimes, talking about new joys, dreaming of new experiences and wading your way through healing in a very emotional way is not all that's needed. Sometimes, you have to do something a little crazy to invite joy in.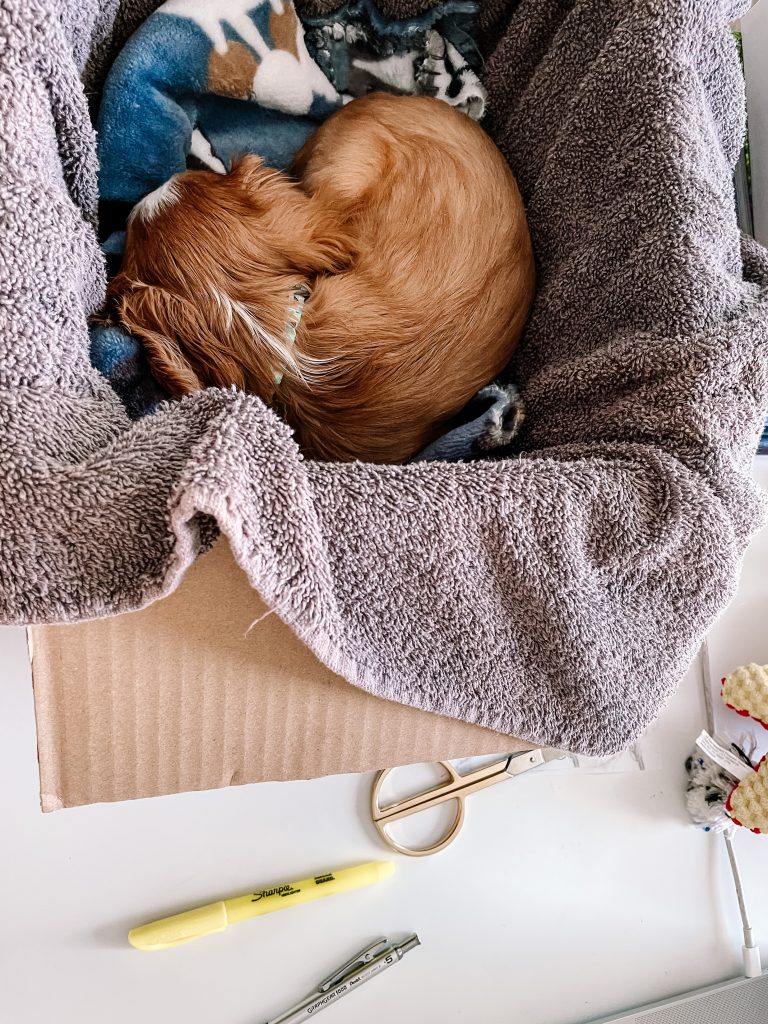 yes, this is Clemmie sleeping in a box on my desk while I work
And while I feel like I have a toddler running around again, barely able to work or sit down, I feel the sense of joy, newness, and excitement she brings to every single person living in this house…even hesitant Andrew. 😉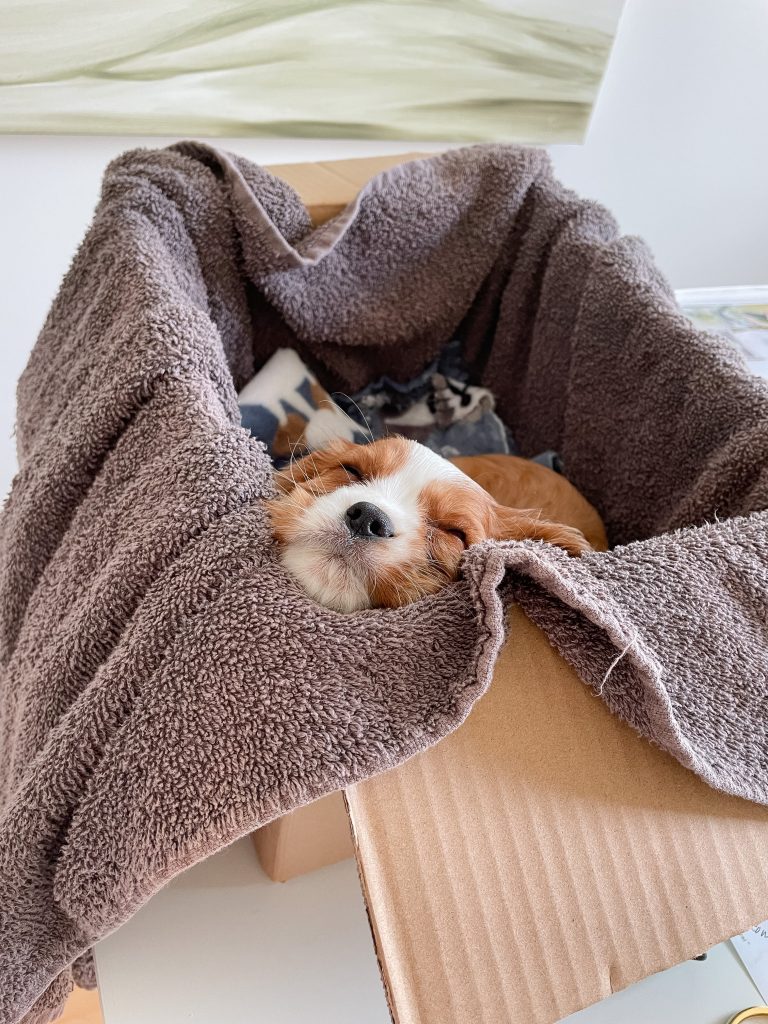 Do you need to do a little something crazy to shake things up? Or maybe let's not go as far as crazy…but impractical?? Sometimes, choosing to step outside of the norm is a jolt we all need.
Keep in mind, though, we'll be over here chasing a tiny puppy around with her rope so as to convince her to leave the leather chairs alone.