Hi!  If you'd like to start and read The Middle in sequential order, start here! This book is written wildly, chapters out of order in the sequence they occurred in my life.  They are written wildly for a reason.  The middle of our lives is a lot of things, but it is most certainly wild.
*******
Chapter 17: The Words We Speak
In the undoing of a life, comes undoing of beliefs.  Beliefs about faith, or beliefs about yourself and other people, beliefs about your relationships with them.  And mostly, the belief that you have it all figured out flies out of the window.
Nearing the end of my marriage, I began to pay attention to the way things were worded.  Not to be overly critical, or overly discerning, but to pay attention to motive.  To the heart behind the words.  We all know the apology, "I'm sorry you feel that way," does not resonate like the simple, straightforward, "I'm sorry."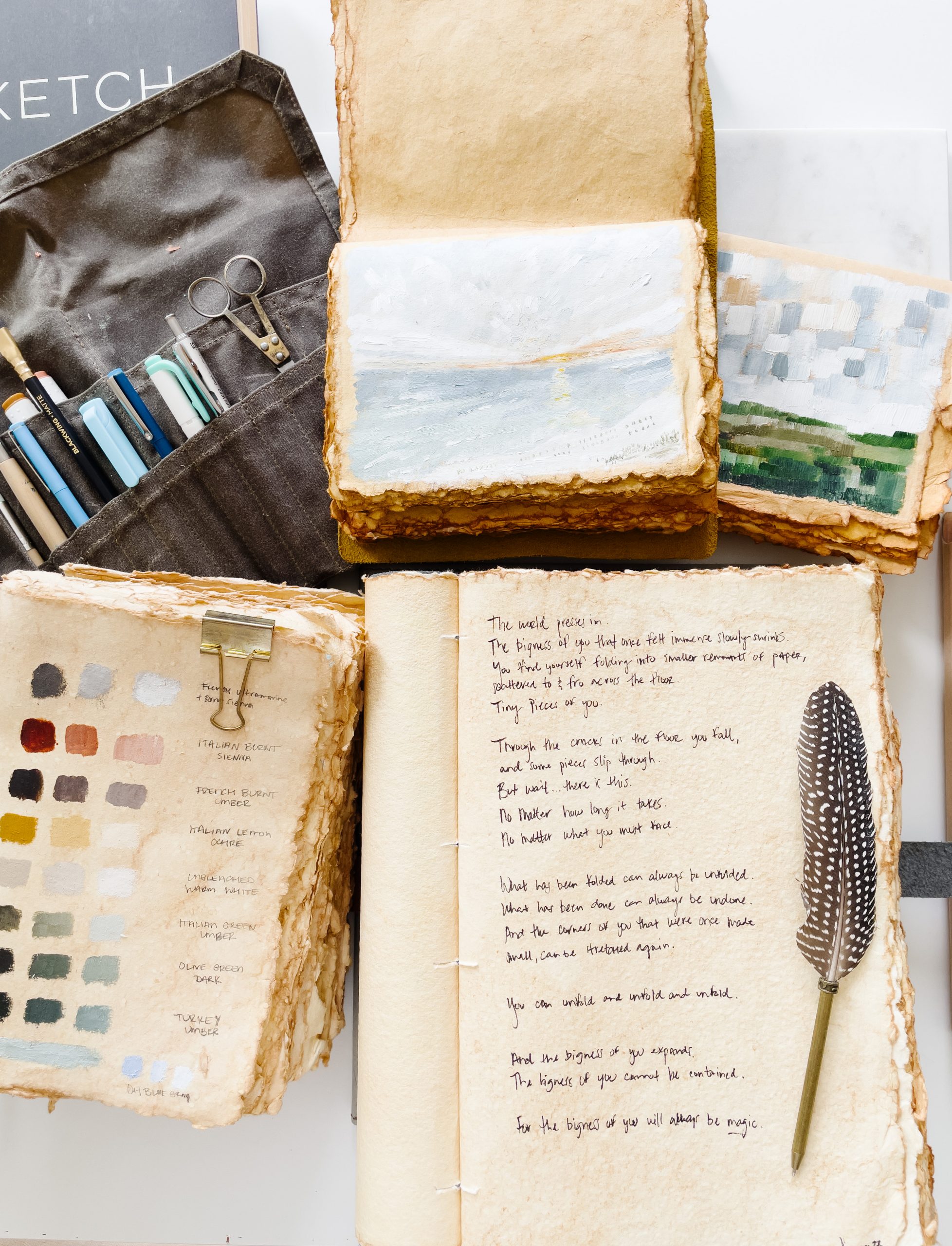 During a lot of my time in therapy, I began to discern how words were used as weapons or used as gifts.  Either a tool or weapon.  A tool to heal, or a weapon to win.
I started to really listen.  I listened to the words spoken to me.  I listened, really listened, to the conversations happening around me.  In the relationships I was witness to.
On one painful night, as I was in the middle of my undoing, I listened to a couple I knew stand in a kitchen.  I listened to one of them absolutely lose their mind because the other one forgot the baked potato in the to-go order.  The words, for me, cut like a knife, as I felt shame and guilt and indignation spread through me for my friend.  I can only imagine how it must have felt for the attacked party.
Mental note:  this bullshit is not okay, no matter how long you've been with a person.
This became a bit of a spiritual practice for me.  Listening.  Discerning.  Analyzing what was around me, directly and indirectly.  Tucking into my heart the ways I wanted to unlearn how I had learned to communicate.
Words freaking matter.
About a year after my divorce, the kids and I drove to Nashville to visit my brother.  I remembered the first vacation I had taken with them, alone, and how empty it felt.  I loved being with them, and I loved our moments together, but what was gone was another presence in the room.  It was palpable.  
This trip, though, felt good.  We had settled into routines, and our normal had become ours.  We had little inside jokes, and lots of cuddles, and plenty of tears and our little world that we each built became ridiculously vulnerable and fulfilling.
On this particular weekend getaway, I was listening to an audiobook on our five hour drive.  The reader of The Four Agreements pumped beautiful, thoughtful words into the car, and after a little while, one kid device, then two, was shut off.
All ears were on the truth floating in the air between us.
If you haven't read it, the premise behind the book is this:  in the unfolding of you, there are agreements made for you by the universe and the people around you.  As you age, and as you seek your own path, and find God in you, all that is really left to do is to break those agreements and make the four agreements with yourself that really matter:  Don't Take Anything Personally, Don't Make Assumptions, Always Do Your Best, and Be Impeccable With Your Word.
As we listened to the reading of that first and powerful agreement some lines that stood out to my children and me were, "Why your word?  Your word is the power that you have to create.  Your word is the gift that comes directly from God.  The Gospel of John in the Bible, speaking of the creating of the universe, says, 'In the beginning was the word, and the word was with God, and the word is God.'  Through the word you express your creative power.  It is through the word that you manifest everything.  Regardless of what language you speak, your intent manifests through the word.   What you dream, what you feel, and what you really are, will all be manifested through the word."  And, "All the magic you possess is based on your word.  Your word is pure magic, and misuse of your word is black magic.  The word is so powerful that one word can change a life or destroy the lives of millions of people."
We sat, listening and awestruck, pausing sometimes to talk about what we were hearing.  Could we be that powerful, really?  Could our word heal or ruin?  Could our word literally manifest the life we wanted to live?
As I thought about the years before, I remembered the undoing.  I remembered the words I still worked to loosen from around my neck.  I remember the words I speak over them, my children, as a prayer and as a promise for the life they get to choose.  I remembered the baked potato and the shame and pain surfaced again, as it had that night in that kitchen.
Yes.  Our words are magic.  They are tools to heal, or they are weapons we use to win, at any cost.
The words you speak to those you love matter.  Whether they've been in your life for ten minutes or twenty five years, your words still hold magic in their lives.  When we can, as often as we are able, we must carefully approach the people we love with grace, vulnerability and words intended to heal what has come before, not harm.
And guess what?  When we learn to use our words about ourselves as tools for healing, it empowers us to approach those we love with that pure magic.  With the intent of healing instead of the agenda of winning.
"Be Impeccable With Your Word."
Our thoughts, our words can heal us.  Our words can literally heal the world.