Like i mentioned on Tuesday, we're constantly dreaming and scheming and planning.  Lately, my focus has shifted more towards our community online.  I've written out some goals and made project lists, but we're also revamping the online store, and are getting ready to shoot the first images for the PI look book today.
And now, we've decided it's time to reboot our newsletter…
We set up our newsletter strictly for our online shop, and while that's wonderful and we've sent out a whopping two campaigns, I really want our newsletter to be more brand-focused and "all things PI."
So what will you find on the PI newsletter??  Julie & Kaitlyn (and myself) will be heading it up, and it will go out once a week, probably on Friday's or Saturday's.  It will include a recap of all the posts on the blog that week in case you missed them, plus any shop specials we announce.  You'll also get first dibs on our book launch party invite, book launch details, & new product launches.  You'll get the new look books delivered straight to your inbox, too–this, you won't want to miss.
I'm squealing with excitement over all of it, but I'm definitely excited to announce that we'll also showcase new tutorials not shown on the blog and/or products and styling in our home (not on the blog).  PLUS, I'm toying with the idea of launching some creative workshops that we funnel through the newsletter and blog.
Yes, it's going to be AMAZING.
How do you sign up??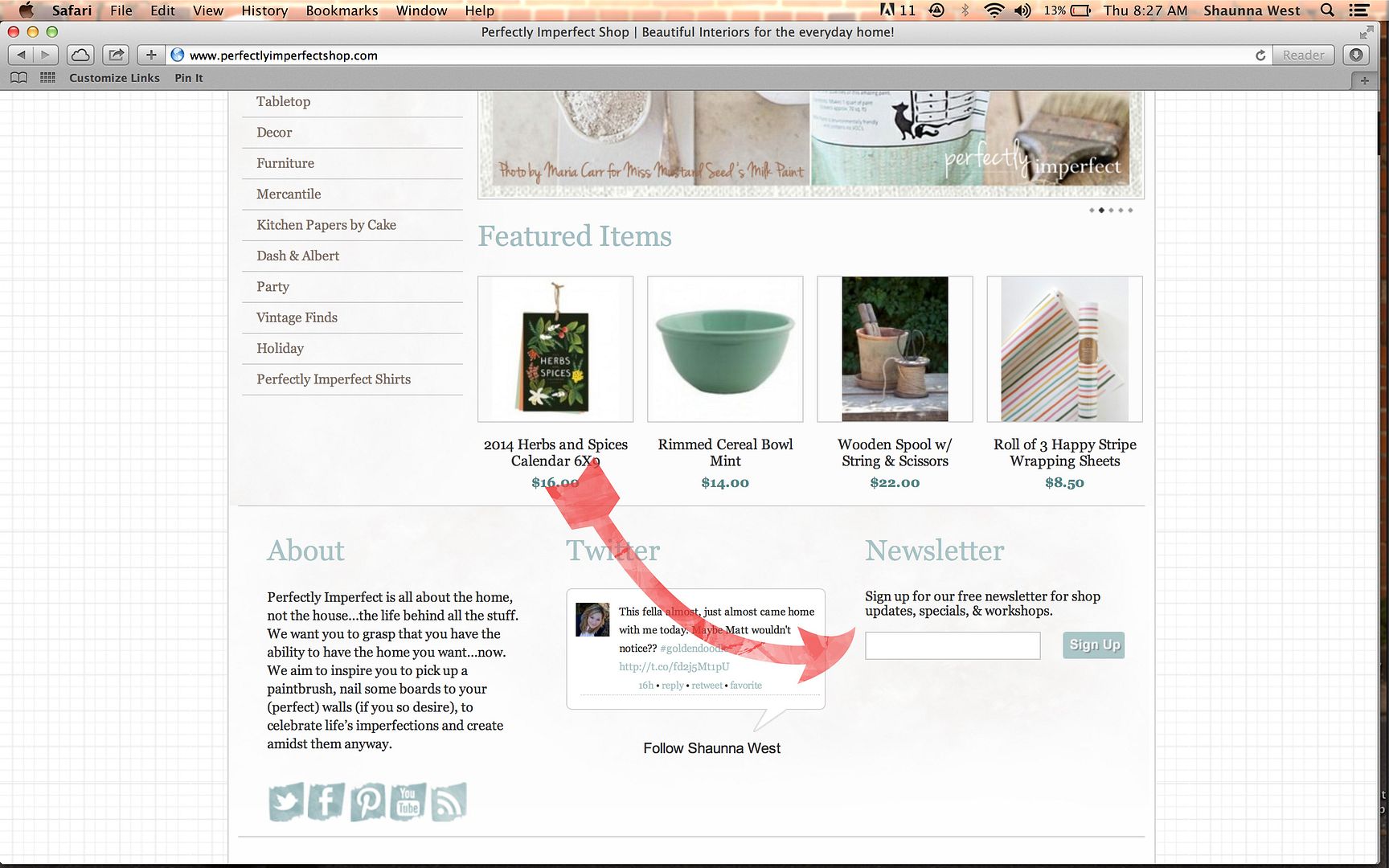 Simply head on over to the shop homepage, scroll down to the bottom right corner, enter your email address and click sign up.  A confirmation email will follow, and you're done!
I can't wait to see how much more our community grows and changes with the launch of the "new" newsletter.
Have an inspired afternoon, y'all.