After the trip to market, we could hardly stand the anticipation for our largest order to come in to the shop.  We have several vendors, but one is certainly our favorite and I love working with them…we placed several orders at Market that were new to come in.  And boy, let me tell you, it was a tall order.
After Matt successfully unloaded all SEVEN pallets, it was time to begin unpacking, and tagging everything.  Listen, I had no idea what it would be like to receive hundreds of new items all in one day.  It turned into a 2 day event–I worked from 9 a.m.-10 p.m., and we had to call it a day–only to close on Tuesday just so Nat and I could finish.
In the end, it was worth it.  We unpacked it all (a HUGE, ENORMOUS, GIGANTIC thank you to Adam, Natalie, & Lori for their help!), tagged it, and began the giant task of styling it…
I could hardly wait to snap a bunch of pictures for you guys to see!
Oh, and P.S. the easiest way to inquire about a product until our online store is up and running (soon!) is to email us at orders@perfectlyimperfectblog.com.
This little five and dime store cabinet is the first thing you see when you enter the doors…I'm SUCH a fan of little compartments.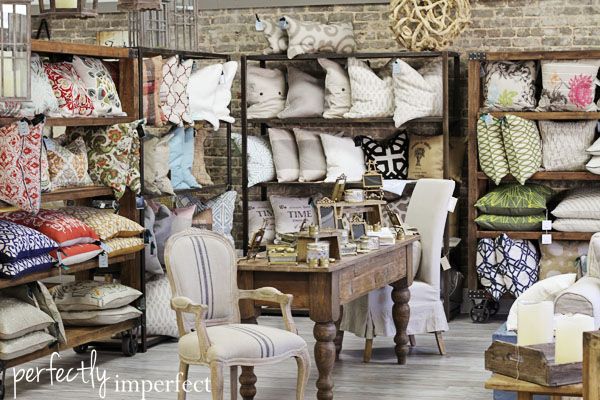 This is my throw pillow heaven.
Hold the brownies, give me pillows.
And I'll have you know that Matt West himself styled that shelf on the far left.
Yep, ladies, he's all mine.
I'm such a neutral gal, but pillows are where I go nuts–these are all such a breath of fresh air & color!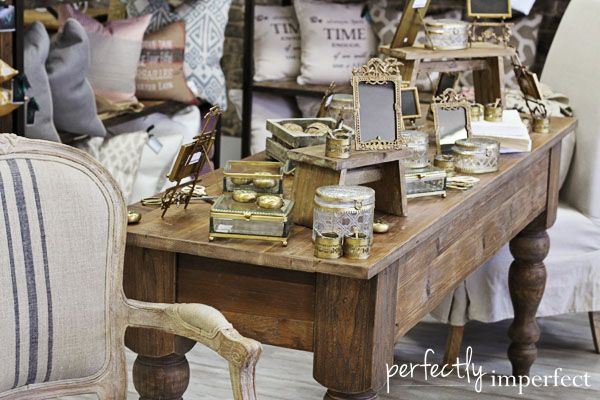 One of my favorite collections this spring we're carrying…I love all of these little brass bits and pieces!
Salt and pepper cellar….and yes, those are beautiful, dainty spoons.  Aaaahh.
I think Natalie and I squealed when we saw these mini-tape measurers in the showroom.  Oh my word, you better believe one of these is in my bag right now.
I'm a sucker for twine and scissors anything.
The small boxwood preserved boxwood wreaths are a favorite–so beautiful and fresh.
And I can't kill them, so that's a plus.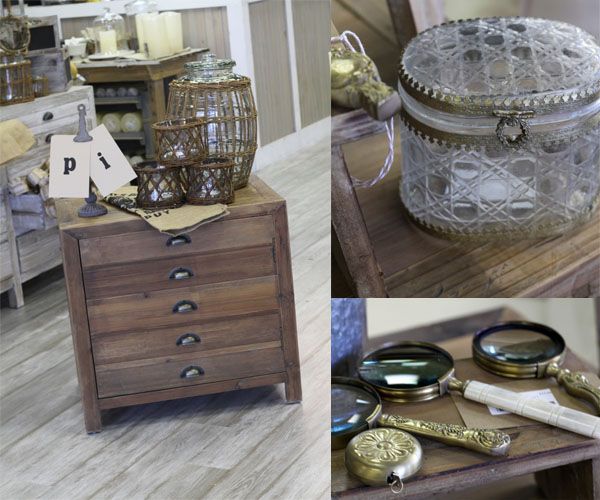 I get excited over the smallest things…it's all in the details.  I LOVE that vintage inspired clip stand you see there with the PI…love it.
New willow vases collection
And yes, those are one dozen beautiful green eggs that come in the cutest box ever.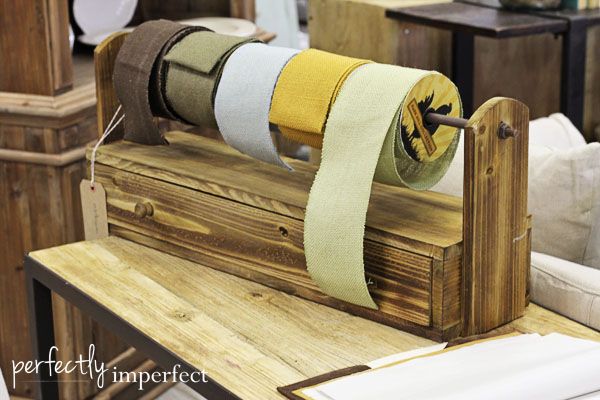 Burlap ribbon by the yard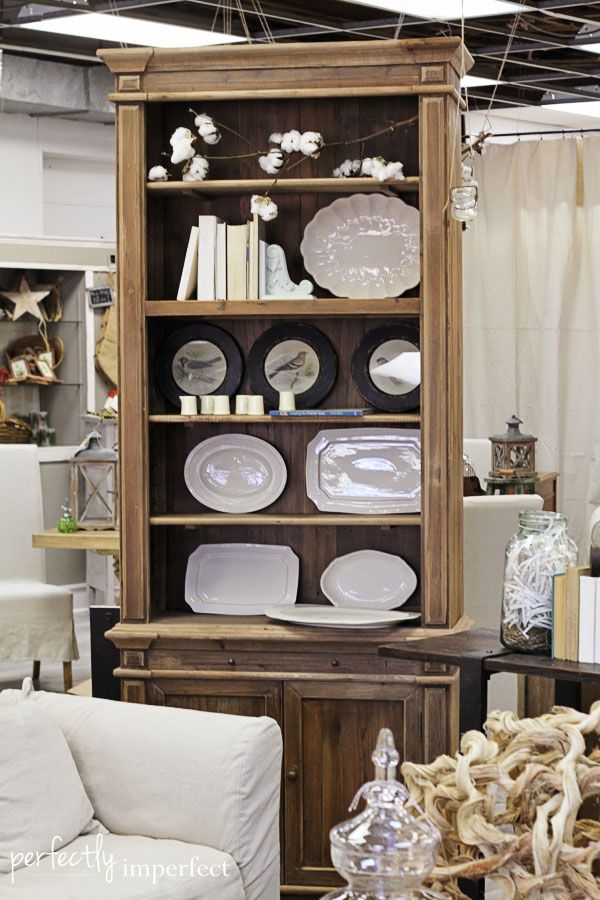 Flea market inspired platters & apothecary vases.
We've added some French touches here and there to juxtapose a little femininity with all of our rustic pieces.  I love the script paper lantern globe lights!
And the sheet music paper chain garland & the script wire ribbon.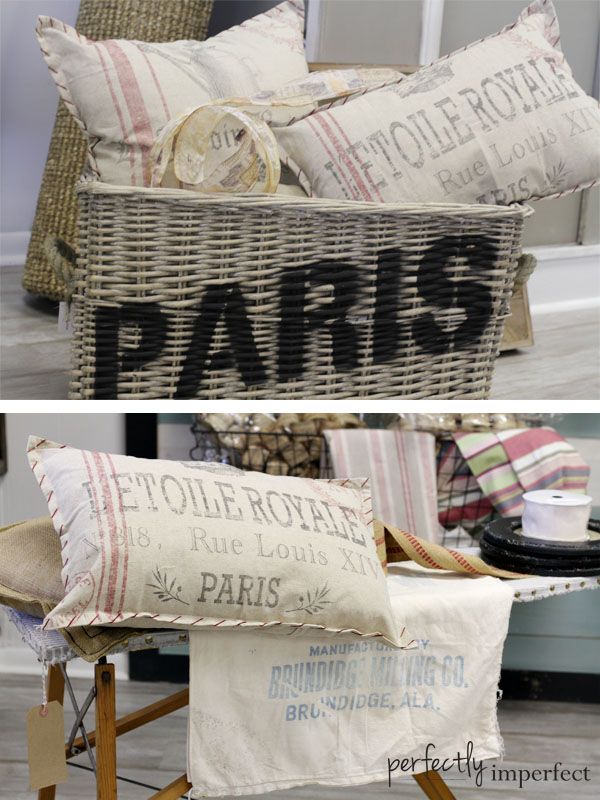 And the Frenchy pillows.
Well, I love pretty much everything.

We, of course, still have a fully stocked Annie Sloan® line–and I'm not sure if I've shown them, and we carry her fabrics by the yard, too.  We've had great paint sales this month, and it's been a ton of fun to help people tackle their projects after the holidays.
It was really an amazing moment to stand back and see how far the shop has come in only 3 short months.  We're beyond blessed, and are SO excited about the fun things in store for this year.  We're hoping to carry a bedding line, more small home-related gifts, publish a look book, grab a new Southern-based upholstery line, collaborate with local artists to design unique pieces, and offer a full line of design services.
Fun.  Stuff.
P.S.  Have I mentioned I love you guys for all the support & encouragement you've sent our way on this little journey?  Well, I do.  Thank you for sharing in such a special part in our lives.  You guys rock my socks off.