To say we love our playroom would be the understatement of the century.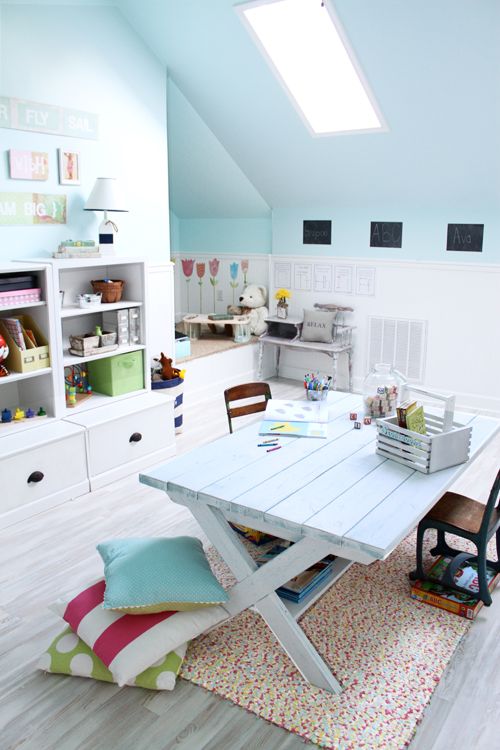 Since the big reveal, we have let the space work.
Piling the toys high & now homeschooling here, this room saves us time and time again.  We've begun to keep it more organized, and using the space for lots of school & projects.  Gray and I have enjoyed our mornings around the kids x-table we built, but we've definitely been looking to create more organization & efficiency.
When Pottery Barn Kids asked if we'd be interested in accepting the challenge (along with 4 other blogs) of creating a study space for our little ones, I all but jumped through the screen to say, "YES!"
Here's what we came up with: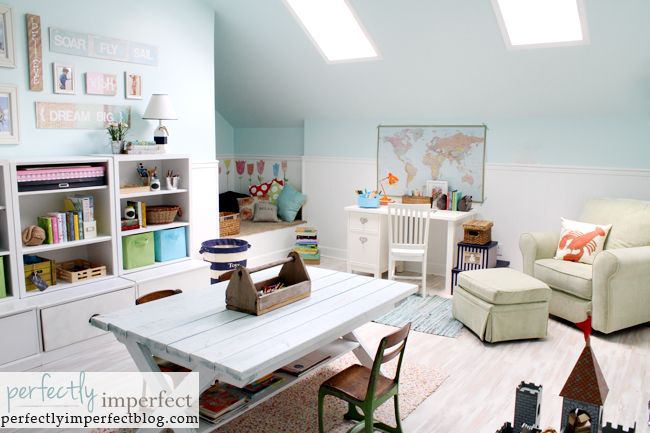 We left everything in the room as is, but added a few new items to finish off the space.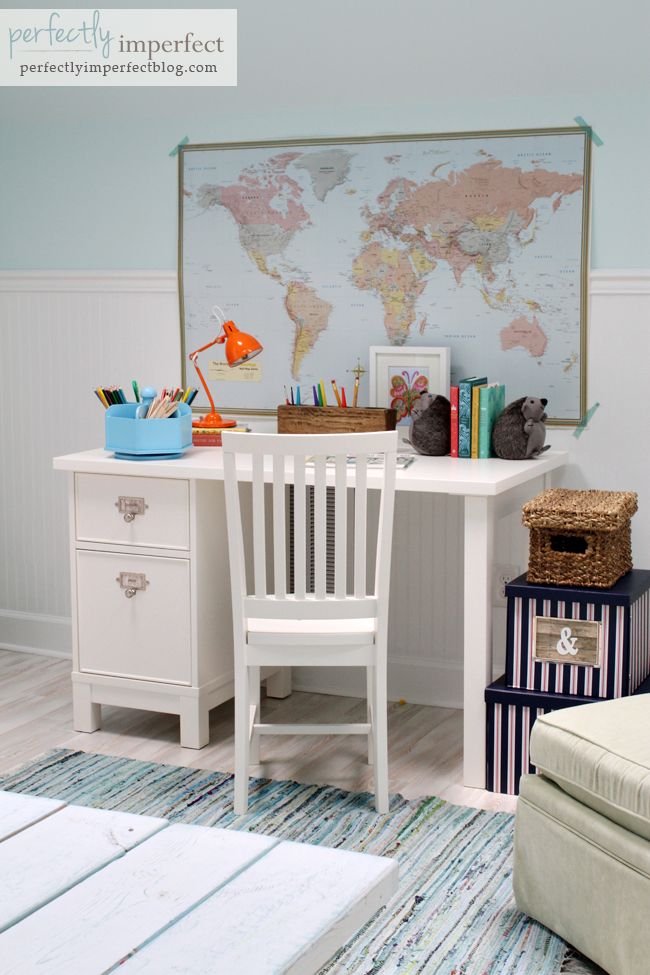 We started with the Schoolhouse Desk & Carolina Chair (in Simply White).  Let me just say that it took Matt less than 10 minutes to assemble this wonderful desk and chair–it came with all the tools needed, and it was just plain simple.  LOVE it.
To anchor the desk in the room, and to create visual separation of spaces (art, study, etc.), I hung our world map (hobby lobby) with some fun washi tape.  Gray uses this world map every week to track the literature he reads…I love this beautiful and practical solution.
I also bought another small rug to help separate the two spaces.
After that, I began the fun part: assembling and styling the desk accessories.  The desk has lots of great surface space, and for me, that means lots of books and supplies ready for use.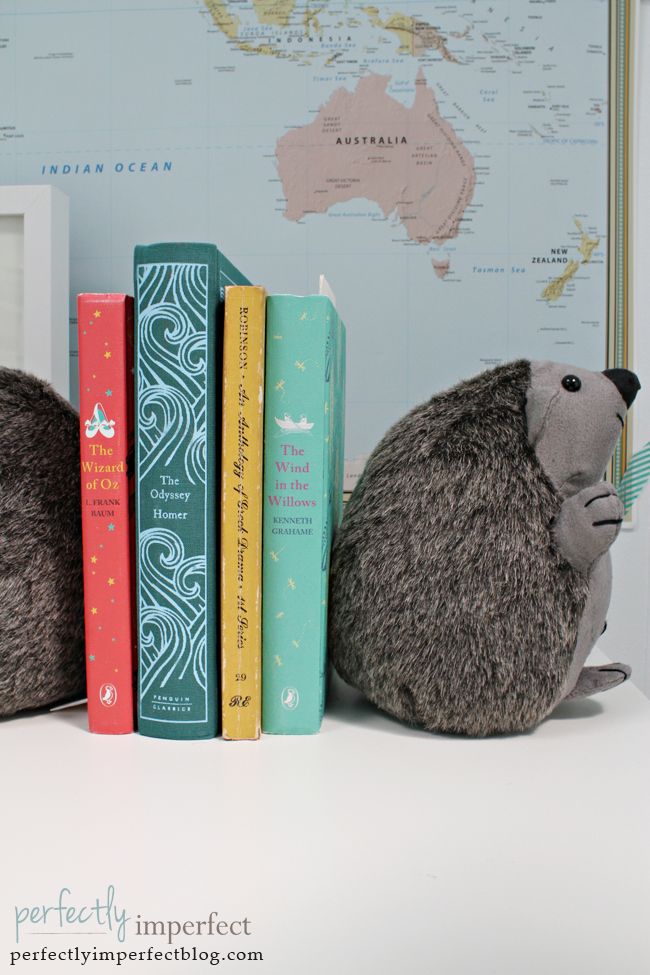 These hedgehog bookends could not be cuter, and they are perfect for holding Gray's current reads.  It doesn't hurt that those penguin classics are adorable, either.
I decided to hang Gray's Magnetic Clip Board on the side of his desk, so he'd be able to reach it easily.  I attached it to the desk with a command strip, so when the time comes to hang it somewhere else, there'll be no damage to the desk.
Do you or do you not LOVE those red arrow magnets??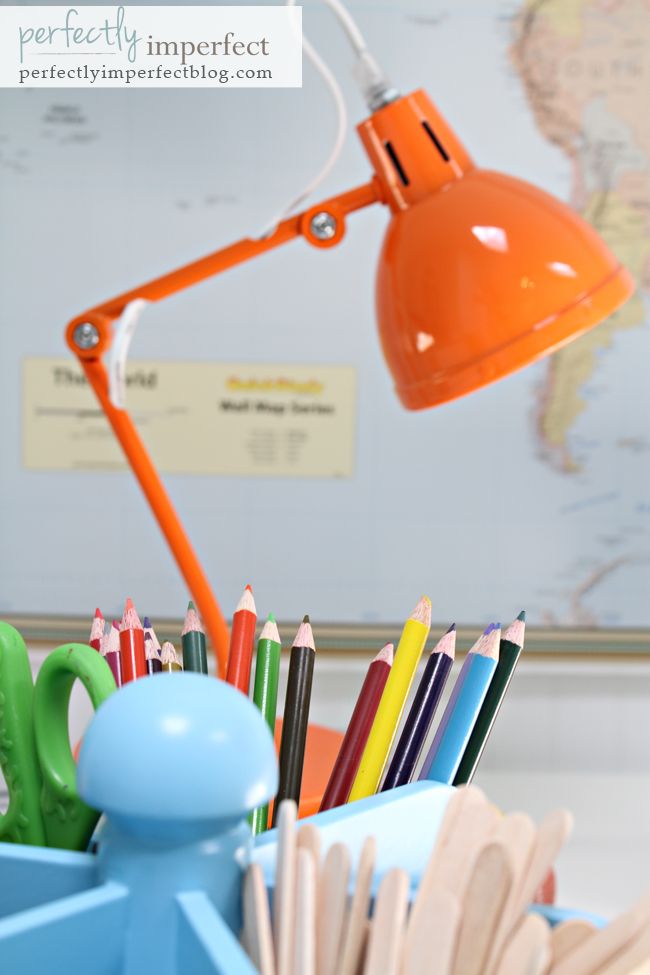 No desk is complete without a supply caddy filled with art supplies and a great desk lamp.  I actually love both of these pieces. They truly completed the school space & I can't lie:
I totally dig the colors.
For interest and style, I also added a Japanese sugar mold to act as additional surface storage and a watercolor butterfly print.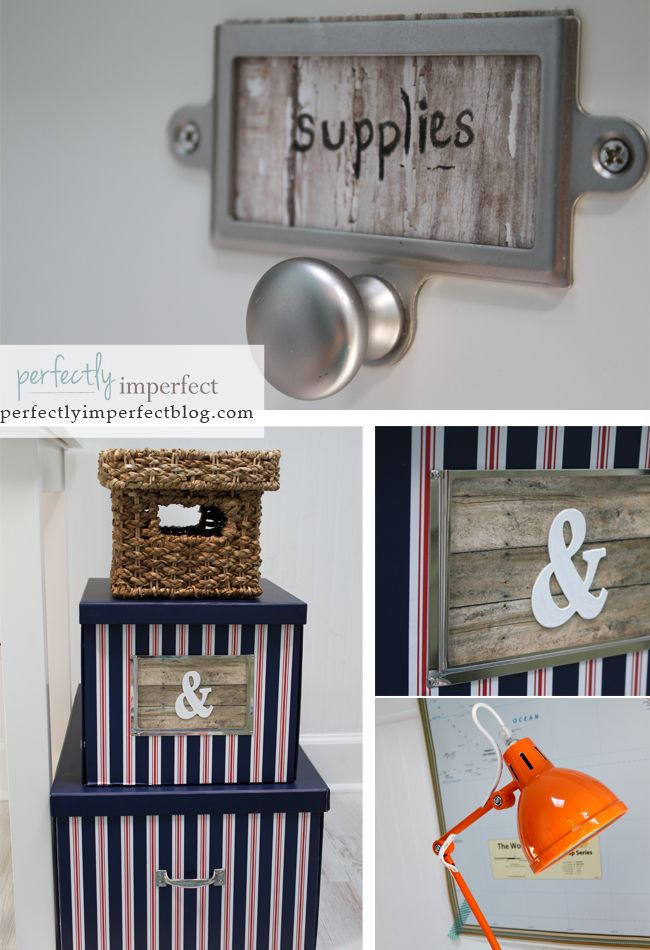 Since we brought in the chair from Ava's room to serve as our reading spot, I decided we'd stack our new storage bins in between the desk and chair to serve as a table.
P.S. I was thrilled to embellish the hardware on the desk and bins with some great plank-like paper.
Since it's been quite a while since we finished the playroom, I thought I'd share some other moments in the room…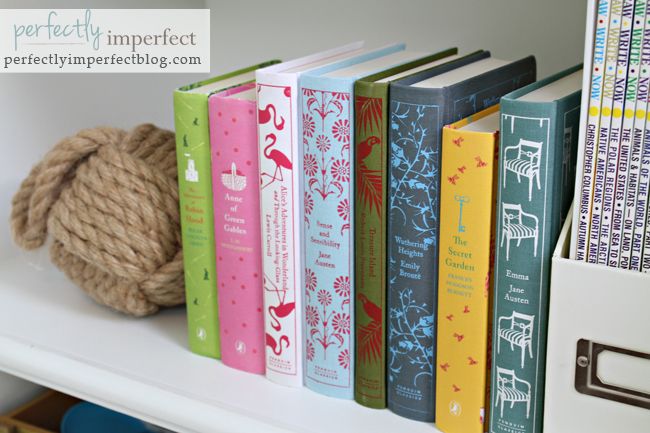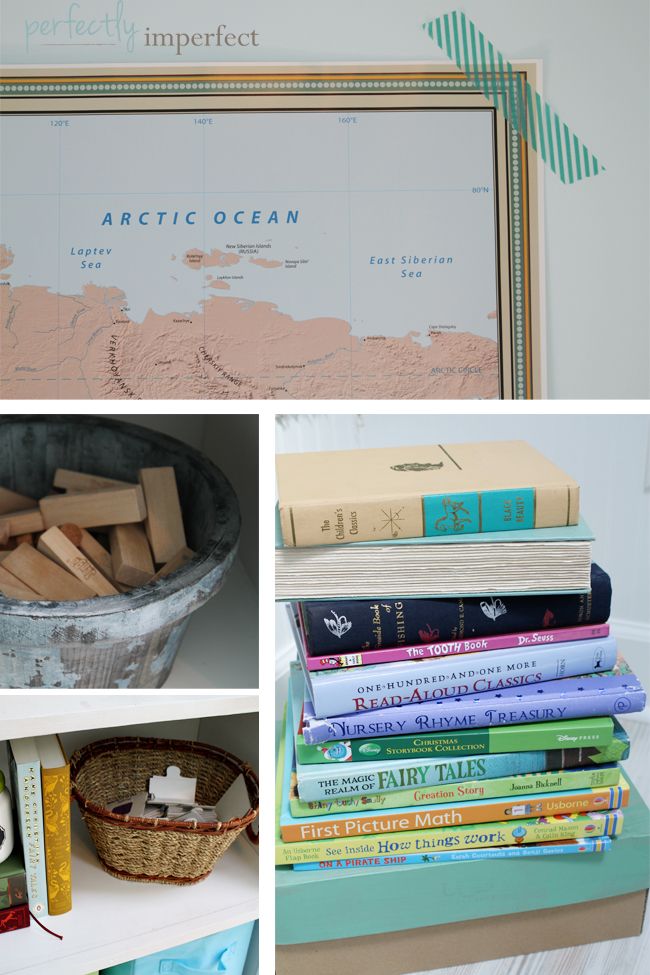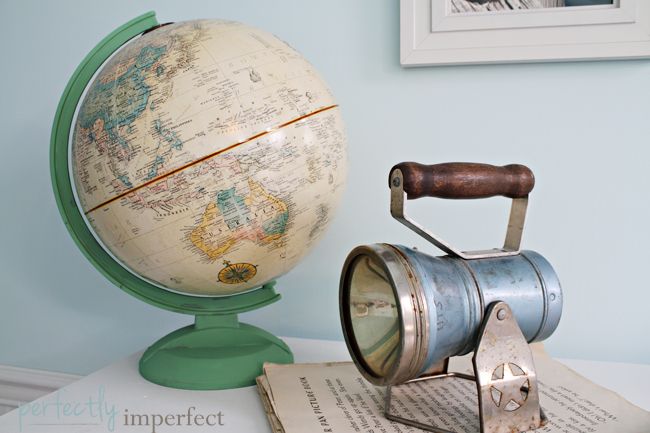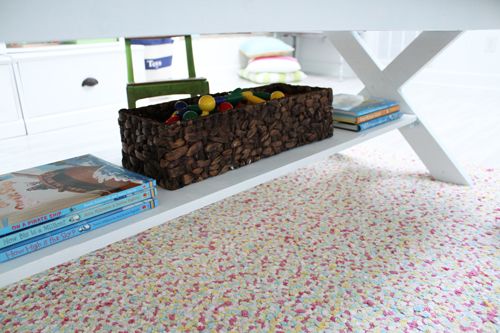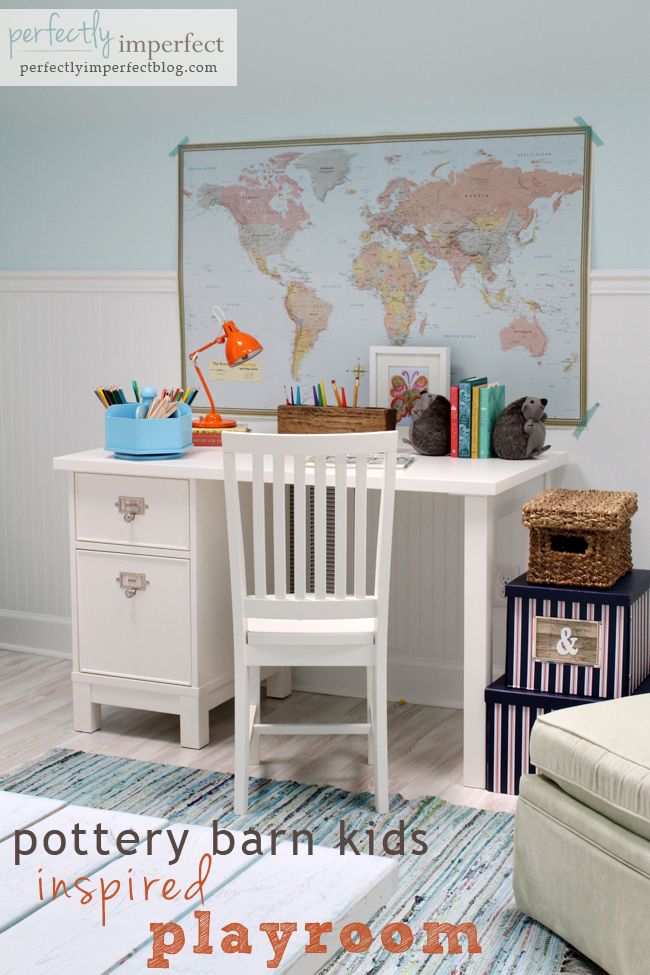 We had a blast creating our new study space & playroom–Pottery Barn Kids style–and we are loving it!
If you want to read other playroom posts, check these out:
And the coolest part of this challenge is this: Starting on September 24, you guys can vote on the Pottery Barn Kids Facebook page–if this little slice of the blogosphere wins, I'll get to give away another set of similar PB Kids products!!!
I know, right??
Don't worry, I'll remind you guys along the way.  Thanks again to PB Kids for such an amazing opportunity and letting me test out their wonderful products.
Happy studying!

**I was given products by Pottery Barn Kids in exchange for writing this post, but opinions, are, of course, all happily mine.