I've spent the last few days getting us back organized, but my mind is reeling.
I can't wait to get started on some projects in this house!
Which ones, you ask?
See the hallway back there?  See that closed door?
There's a reason it's always closed.
It's our guest bathroom, and it's not bad, but the style is non-existant.  It is boring.
I'm dreaming of painted cabinetry and a punchy shower curtain.
Do you not have dreams like that?  I do tend to be slightly strange.
What girl shines so brightly when she simply walks past her new big computer?
This one.
I cannot wait to paint this hutch!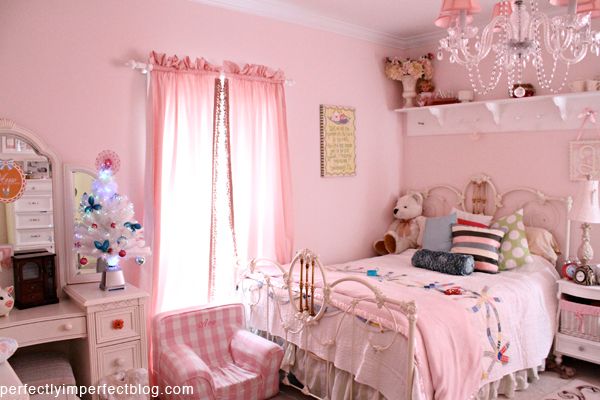 Ava's room is still in the middle of being a baby pink wonderland, and while I would not change having a sweet, pink room, we're all ready to bump up the sophistication a little bit.
Okay, okay.  A lot.
We're going gray in her room.  Charcoal gray, to be exact.
I cannot wait.
While I love our salvaged trellis headboard in the guest room, its practicality hasn't been the best.
We didn't want to bolt it to the wall, so it shifts and moves when company is over.  Probably not the dreamy oasis I imagined our guest space being.
I have a feeling we'll make an upholstered headboard…maybe an oatmeal linen with nailhead trim?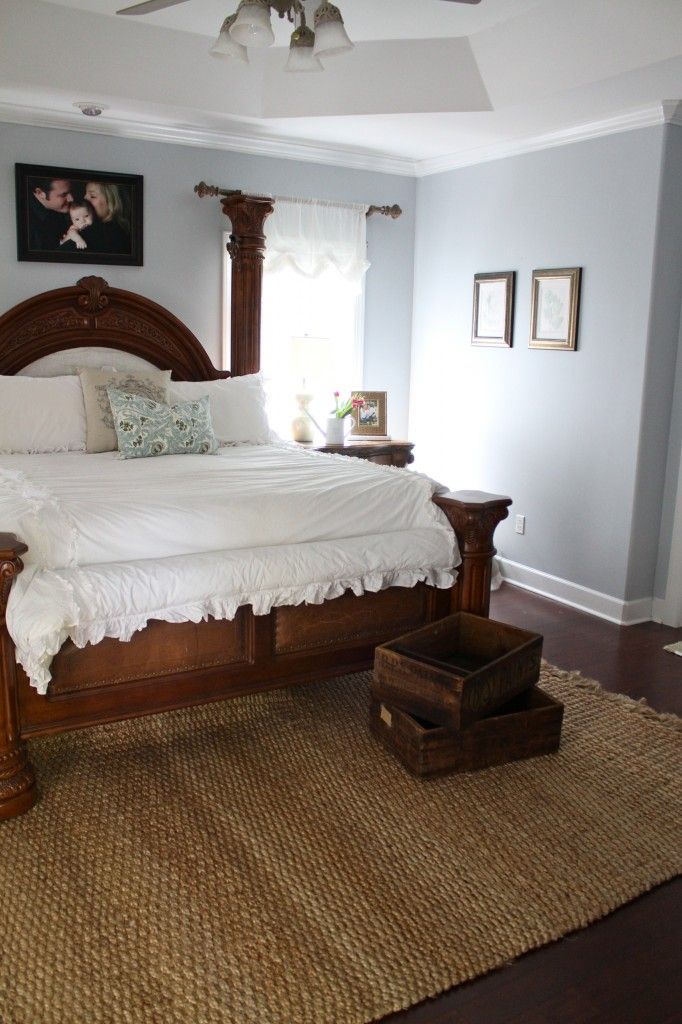 And who knows?
Maybe 2012 is the year I convince Matt to move Caesar's bed out of our room.
A girl can dream.


*linking up to The Nester's Home Goals Party