Hey there, you insanely awesome and talented people!
Don't forget to keep entering the WUSLU Giveaway this week!!  Giveaway closes Thursday at Midnight.
If you follow me on Facebook & Twitter, you know I'm still kinda puny, and should be trying to clean our sickly home or wash mountains of laundry.
But all I've got on the brain is this hutch…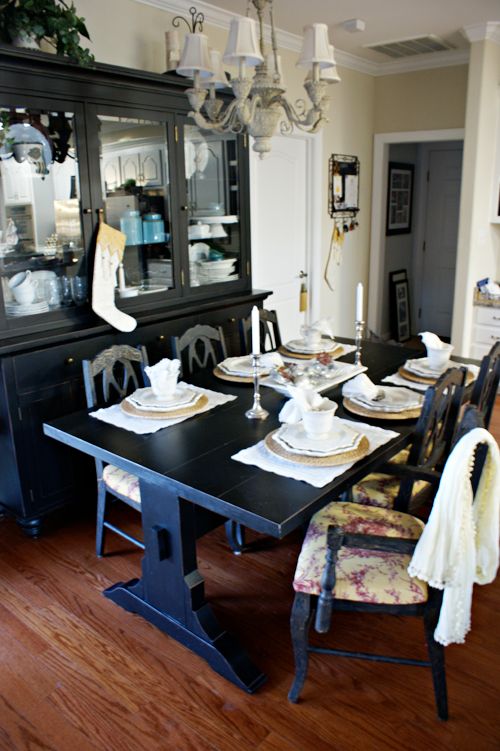 and going gray.
This is the only picture I can find of it…last year at Christmas before the walls were painted white.  Before painting, I really loved the black.  It was bold and neutral all at the same time.  Now that the walls are white, however, it really feels heavy and it dominates that corner of our home…and not in a good way.
It's probably also because the table and chairs are black, too, and the space is technically too small for all of that over there.  But…we got it all for a great deal, and the chairs were my grandmother's.  I've changed them once before, but oh how the yellow and red must go.  *Disclaimer: Nothing wrong with yellow or red, but it fits in our home in smaller doses now that our color palette is totally different.  🙂
In comes the gray…and major inspiration.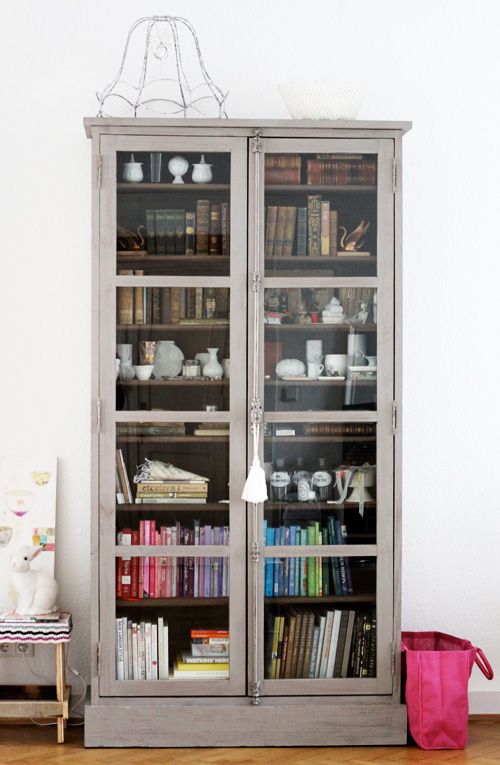 Ah, one of my favorite gray cabinets out there….meet Holly's (from Decor8) cabinet.  Soooo beautiful.  Notice how each of these inspiration pieces rests in front of an all white or very neutral space.  I love how the gray contrasts perfectly with the white walls, and yet, how soothing it is to the eye.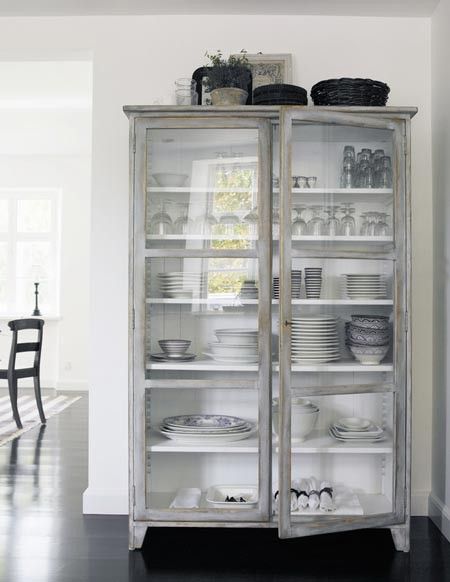 Another beauty.  Never mind the stacks and stacks of beautiful dishes.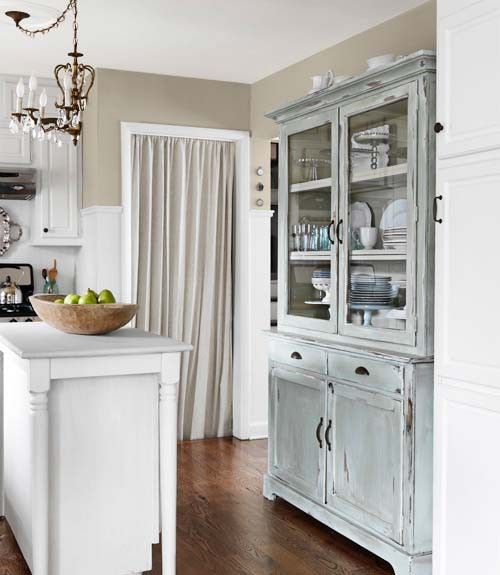 And Jennifer's kitchen hutch/built in…a little more blue, and so well worn.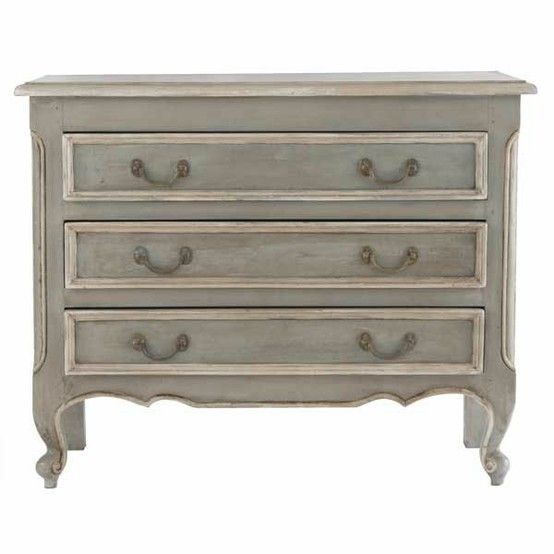 This classic Wisteria piece has always inspired me, and I have a feeling we'll bring in some Old or Pure White to compliment the French Linen Chalk Paint I'll be using.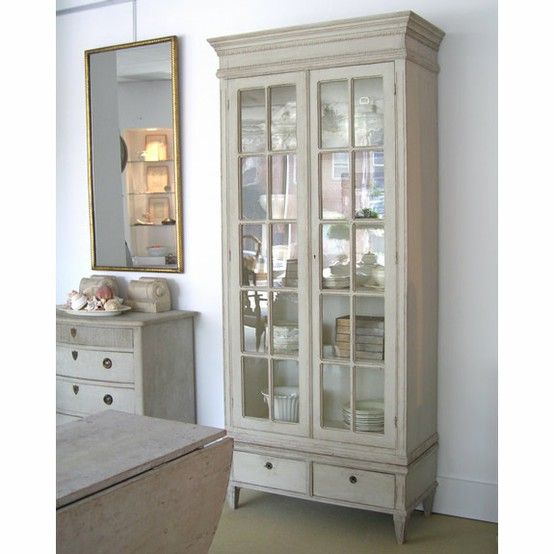 I'm so funny…a couple of months ago, I was drawn to color, color, color.  Before that, all white and natural.  Now, a little mix of both.  I wonder what January holds for my design/decor addiction passion?
🙂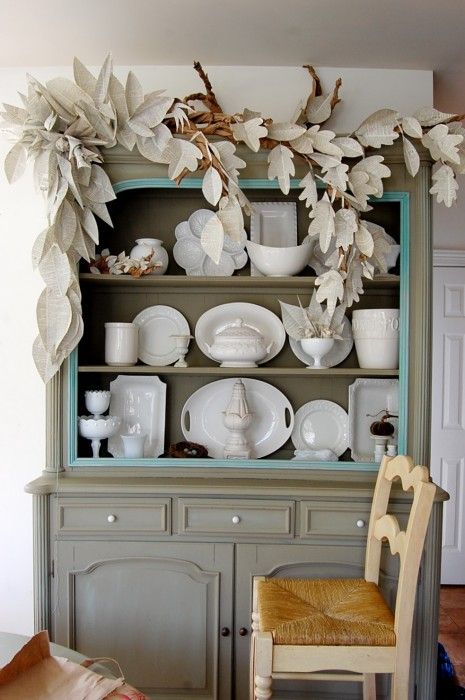 The Nester's "greige" hutch is another favorite, boasting a pop of personality in robin's egg blue.  (and let's not mention that ridiculously fabulous garland she made!)
My plan is to make our hutch look a bit older, but still keep it classic.  I'll paint the chairs and recover the seats, leaving the farmhouse/trestle table black.  I'm looking forward to some contrast over there in the breakfast nook!
SO.  What do you think?
You all in for me going gray?
🙂