Merry Christmas, folks!
We're decking the halls here at the perfectly imperfect house by the minute, and this year we certainly have a few criteria.  Our decorations this year need to be:
simple
family friendly
inexpensive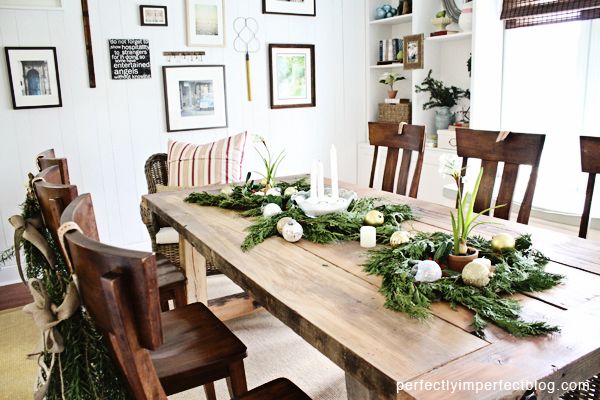 I had to join my buddy, Layla's, party today–head on over to see all the amazing table decorating ideas!
We are K.I.S.S. this year–keepin it simple, sugah.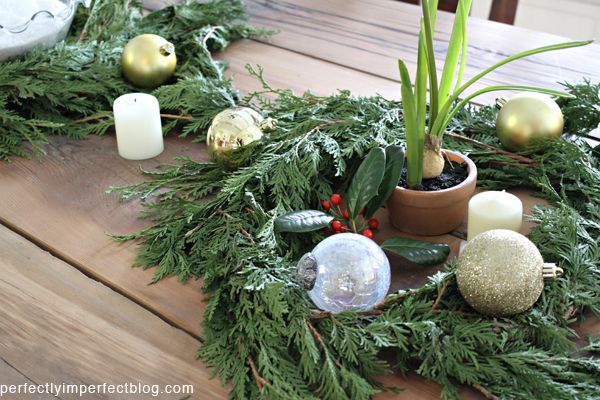 We're hosting our annual Cookies for a Cause party for Grayson's class, so we need the table to be free of place settings until then.
I love letting the table breathe a little.  We usually go all out with place settings, place mats, etc., but this time, I craved some fresh greenery with just a little sparkle.
I bought 20 feet of cedar (hello, magical Christmas smell) for $12.95 from Home Depot, and draped it in "wreaths" on the table, and sprinkled it with ornaments.  I wanted to keep the decor low and conversation-friendly, so I just added a few tapers to an epsom salt-filled footed bowl.  The small faux paper whites came from Pottery Barn.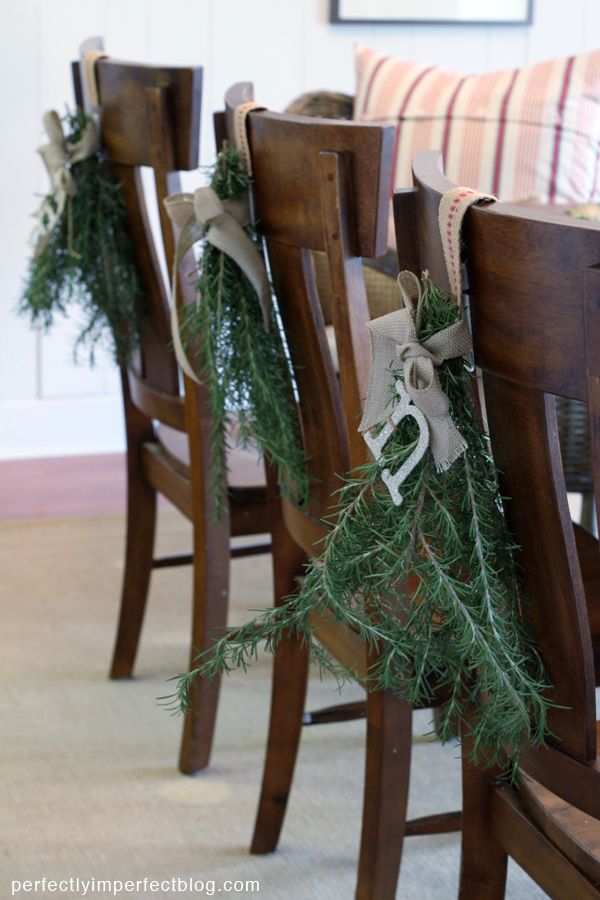 The rosemary swags were super simple to create, and again, I love the fragrance and understated holiday vibe.
My sitter/friend/part-time assistant,  Anna Lauson, (a.k.a. A-Lar, as Matt likes to call her).  It just occurred to me that I've never formally introduced her.  Well, meet Anna Lauson, everybody.
She frequently grabs a cup of milk for Ava, instructs a wild Grayson to "calm down, buddy," and listens to my out-loud list making all the while.
She even helps make rosemary chair swags.
God bless her.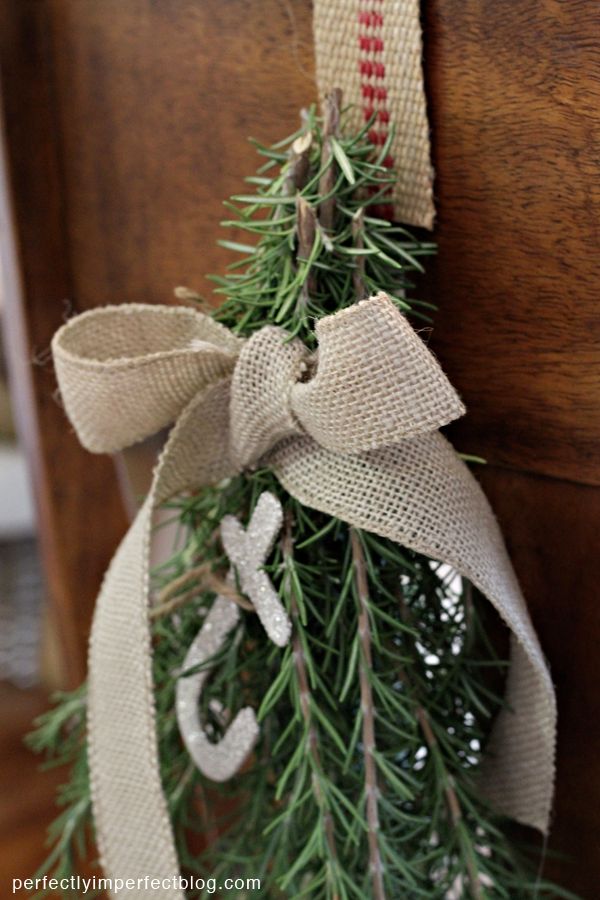 I'll post a few more details on these soon–I made them for a special someone.
🙂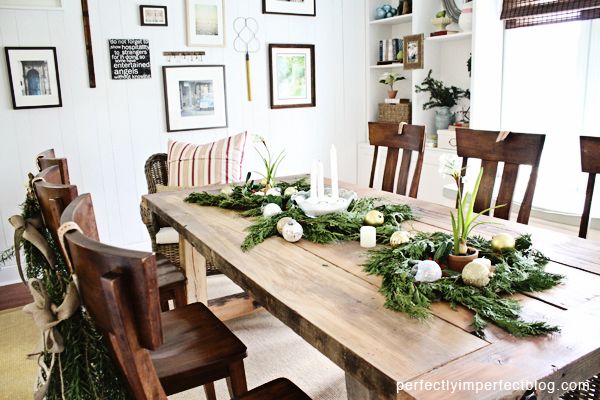 I'm still decorating the bookcases, and I'll show them to you soon.
Until then, I'll be cranking up the Christmas tunes & making myself way too many peppermint lattes.
😉