You know my deep love for Christmas.
Spending time with my little fam is precious during this time of year, and I thought it was appropriate to include all that fun in our advent countdown.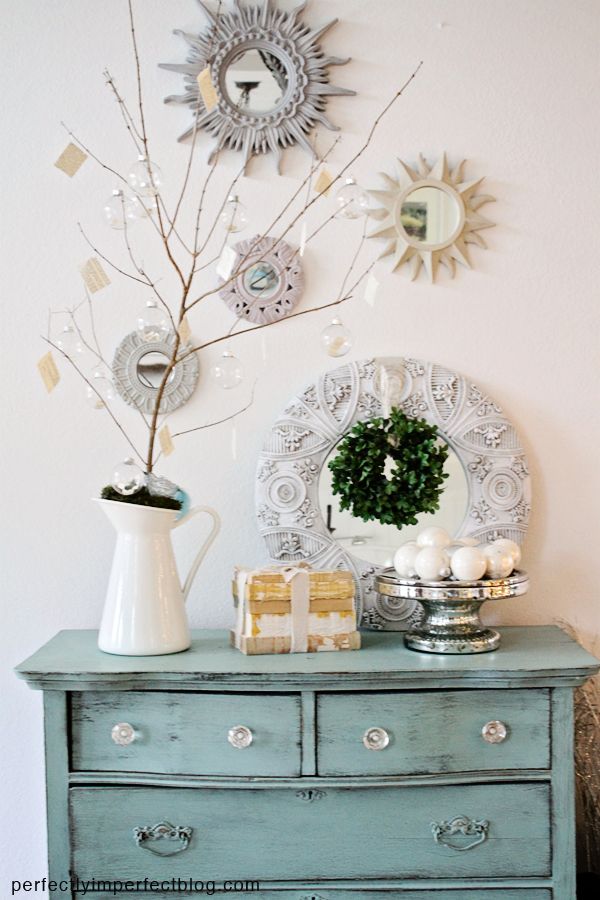 Hence, the Christmas advent tree at the perfectly imperfect house.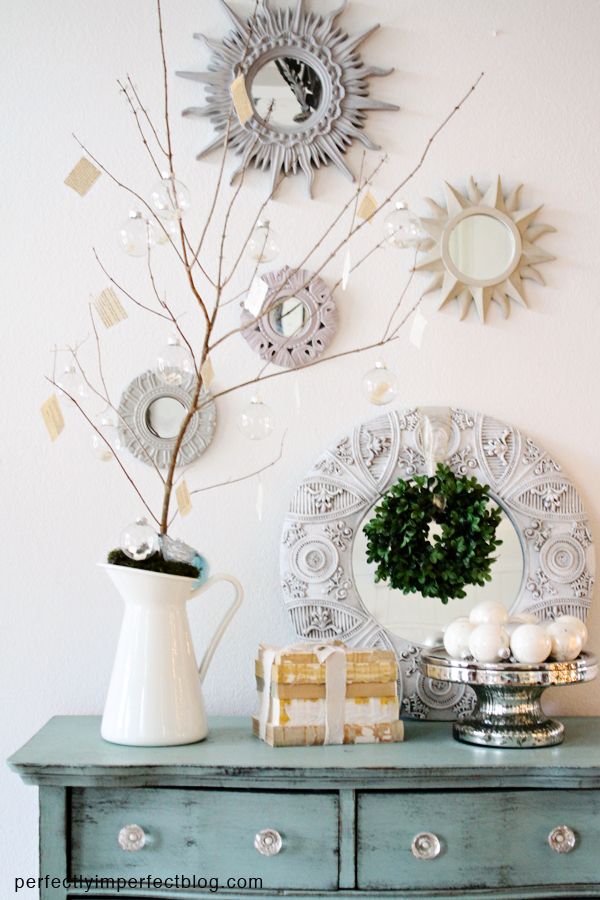 Here's the thing about advent calendars of our past: 1) the kids grow tired of (and get sick from) too much candy 2) I find we lose pieces to the ones that are totally kid friendly (a.k.a. they're encouraged to steal away the little nutcrackers and adopt them as one of their own).
It was time to create a fun way to get the kids ready for all of our Christmas family fun.  Plus, it needed to fit into our simple, understated holiday decorating this year.  I quickly jerked a branch from our yard, hanging glass ornaments and torn vintage book pages, came up with our countdown fun, and voila!
Each glass ornament has a tiny book page piece with one activity written on it.  There are things we do everyday like talk about the nativity story, but here is our specific list of 25 Christmas activities:
#1     go to the tree farm!
#2     decorate the tree
#3    put out our wreaths
#4      church Christmas party
#5     read Twas the Night Before Christmas
#6     write a letter to Santa Claus
#7     toys for tots shopping
#8     check your email-you've got a message from the north pole!
#9     watch A Christmas Carol
#10    drive around to see the Christmas lights
#11    read a Christmas book
#12    make hot cocoa with mini marshmallows
#13    sing Christmas carols–with our microphones!
#14    bake Christmas cookies
#15    make our neighbor gifts
#16    Cookies for a Cause Party!
#17    make a Christmas sensory bin
#18    wear new Christmas pj's–all day!
#19    go see Santa Claus
#20    craft day with mom
#21    family Christmas movie night with Christmas tree rice krispie treats
#22    got to Christmas City
#23    make reindeer food
#24    put out milk & cookies for Santa
#25    read the story of Jesus's birth/kids can act out the nativity story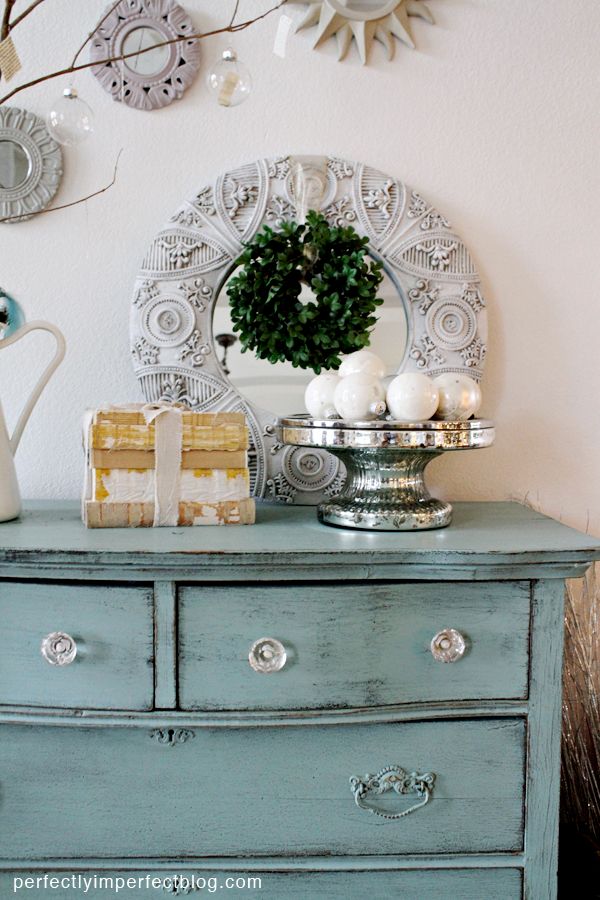 I wanted the advent tree to take center stage, so I added just a little holiday sparkle in front of the wall of mirrors.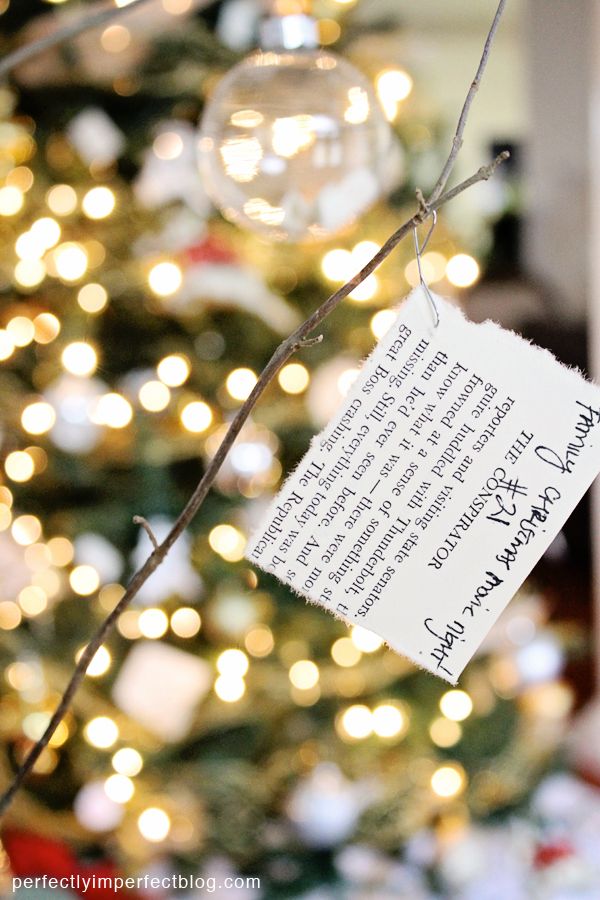 I just couldn't resist a little bokeh shot of the tree…you'll be seeing it soon!
I hope you and your family spend tons of time together this holiday season!!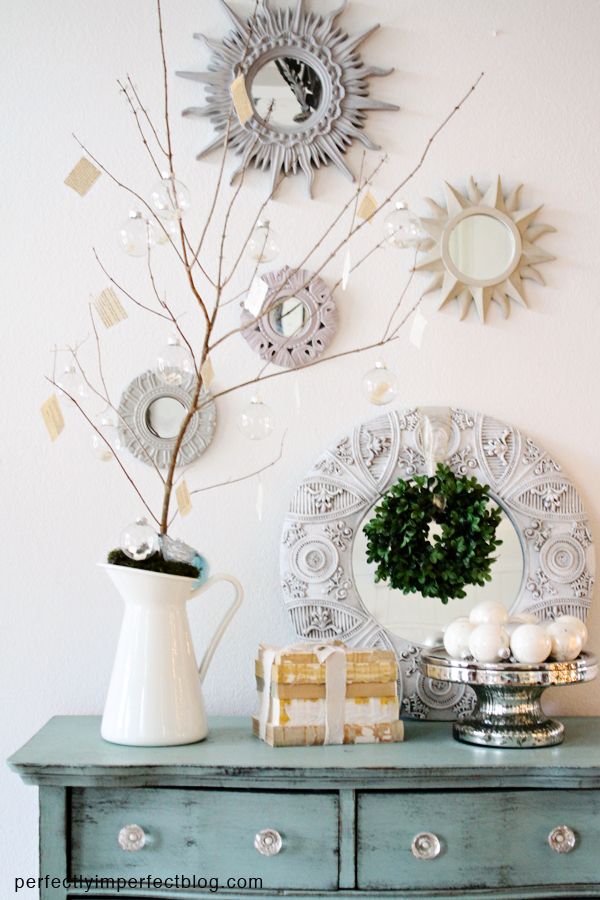 *linking this craft to the Holiday Home Party at Kate's place!