Our life has been a bit topsy-turvy lately, and our fall decorating has been limited to the entry and the not-so-fall fall mantel.
I was totally fine to ride it out, but as Halloween approached, it was time to bring some fall to our front porch.
We don't really do much Halloween decorating, so I focused on simplicity…and a look that would get us through November.
On that note, one can never go wrong with pumpkins.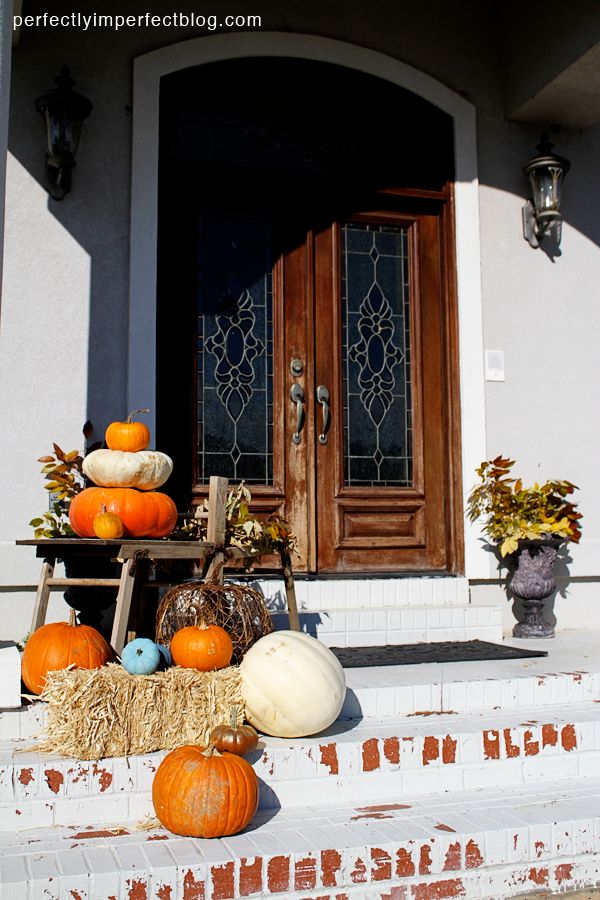 The great thing about purchasing our pumpkins late in the month–they were all on clearance!  The folks at Dreamfield Farms gave us a great deal and I could hardly stop!
And yes, that's our door in desperate need of refinishing.  I'm under no illusions that my neighbors adore looking at it.  Chippy paint on the brick…cool.  On the door?  Bleh.   I'll get to it, guys.  I promise, I'll get to sanding and refinishing that door.
🙂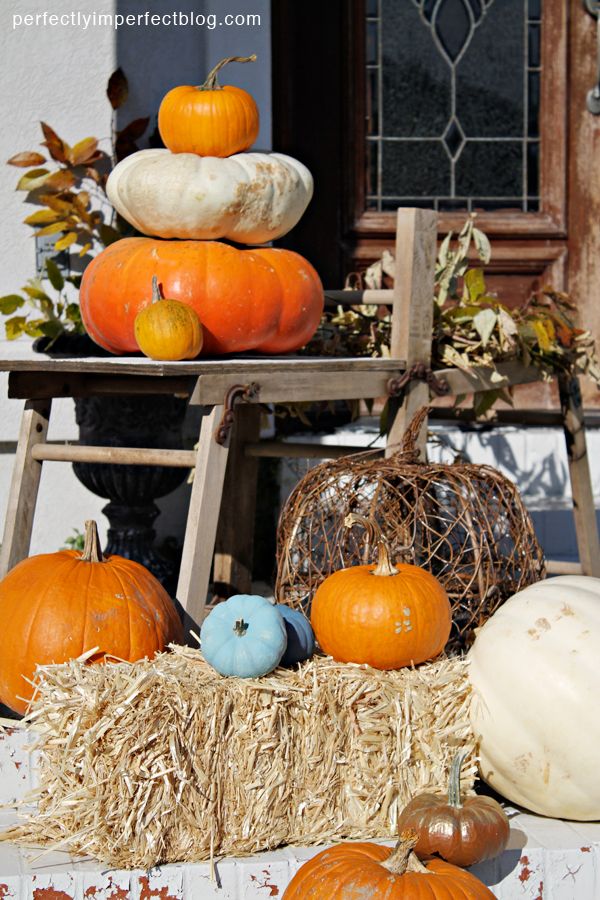 I stuck to mostly orange and white, but I couldn't help but add a pop of color.  I grabbed a few of my chalk paint pumpkins to play along.
I love simple natural arrangements for fall…plus, they're free and when they pass on from my less than stellar green thumb, I won't go crying.
Just snip a few  clippings (from your own yard, of course) from a beautiful fall tree, arrange, and place in water.  You'll have a free and beautifully organic burst of fall!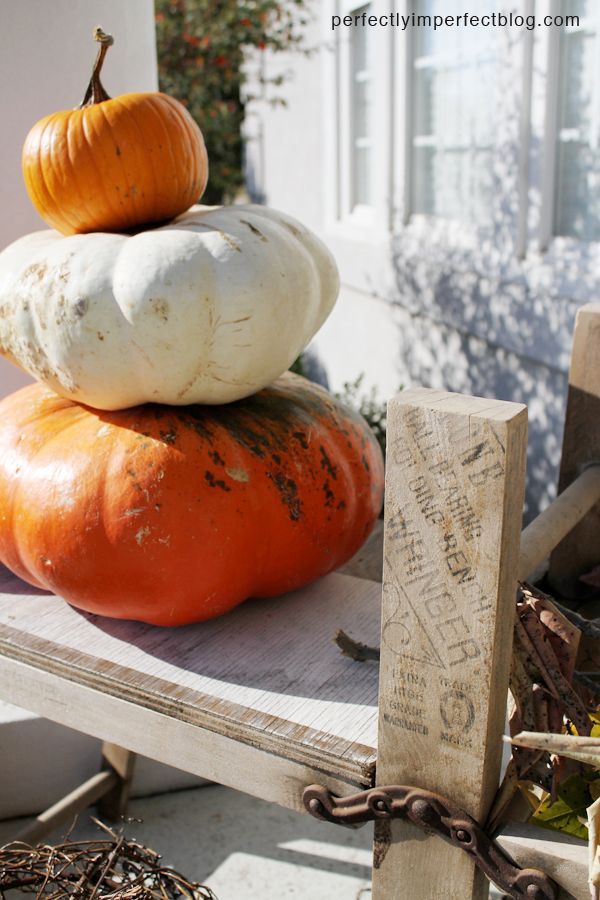 I grabbed this cool old bench a while back with my friend, Layla.  I've been thinking on where it will go, but for now it's the perfect spot for a bunch o' pumpkins.
And a perfect spot for unruly neighborhood pirates.
There you have it…super simple fall porch in an hour.
Posing the pirates may take a while longer.
😉