Happy furniture-focused Thursday, friends!!
As much as I hate to do it, I think we're going to semi-pause our furniture linky party around these parts.
I know, I know….I'm sad, too.  But…it's only because I really want a little more time to answer your questions for
The Painted Furniture Co.
And…I know I'll get the hankering to have a party, and we'll throw one all impromptu.  I'm working on a
chalk paint
post I think you'll love, so I thought today I'd feature some beautiful chalk painted pieces I've noticed lately.  There's an array of colors here, and I'm happy to share them with you!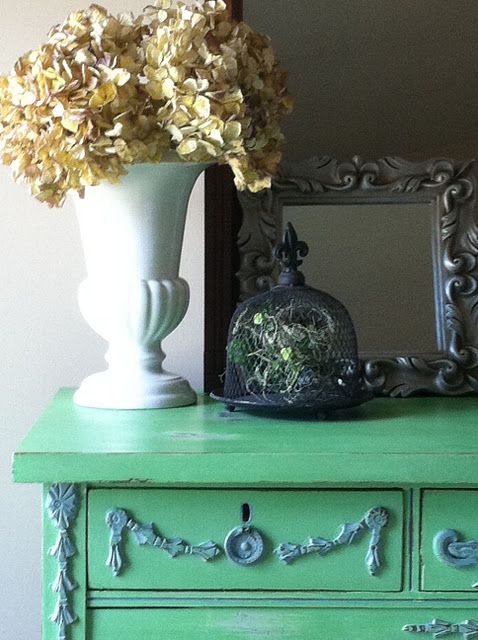 Antibes Green Chalk Paint Vanity by A Wee Meenit
Chalk Paint Mirror by notes to Anne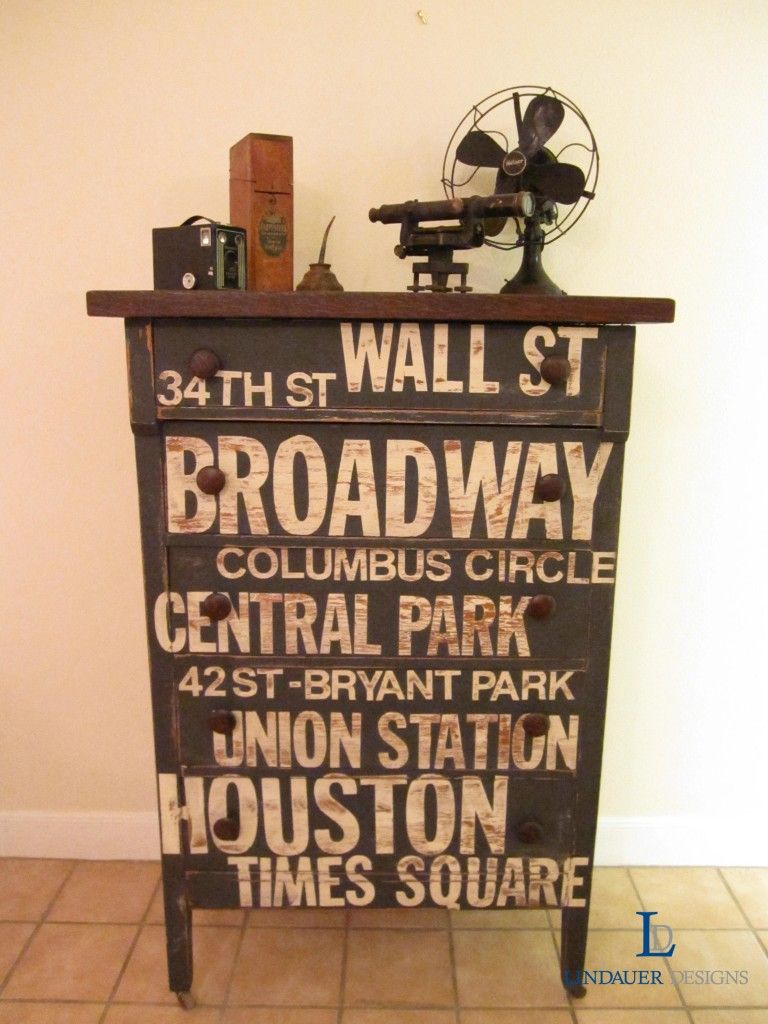 Old White Subway Dresser by Lindauer Designs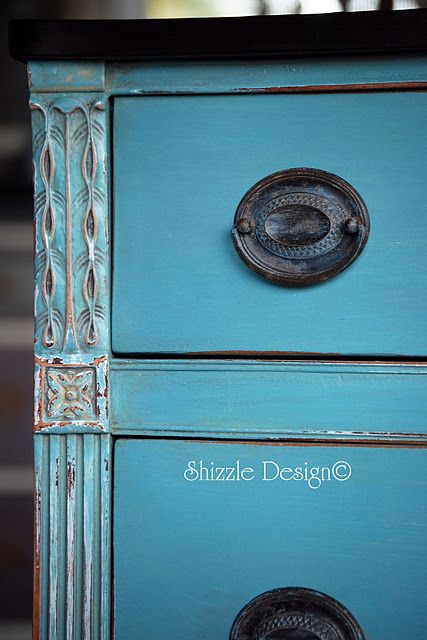 I just couldn't resist featuring two pieces from Shizzle Designs…a Provence buffet (it was her first!)
and an Emperor's Silk console.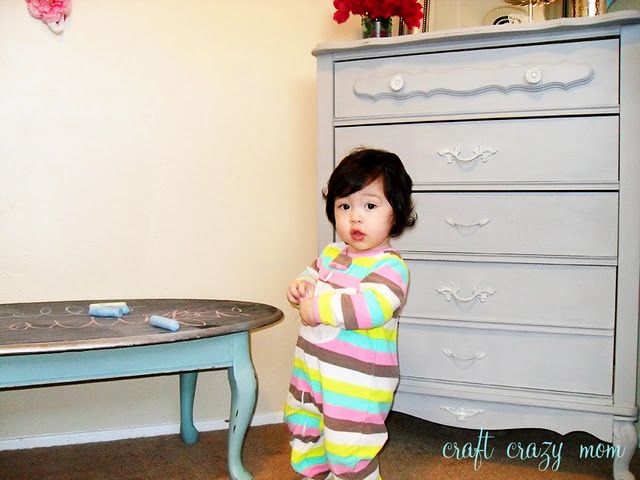 Paris Grey dresser (and munchable cutie!) by Chronicles of a Craft Crazy Mom
Coco & Old White Hutch by The Shabbiest Chick
Aren't those all soooo great???
I can't wait to show you the piece I finished one day last week, but to my dismay, I have a little case of the sniffles, or something like that.
I'll have to settle for showing off your work!  I hope you'll visit all these gals and show them some love…they deserve it!
Stay tuned–the party won't be paused forever.  Until then, keep your furniture questions coming to shaunna@perfectlyimperfectblog.com (don't forget to send pics).
Go on, go paint something already.
😉