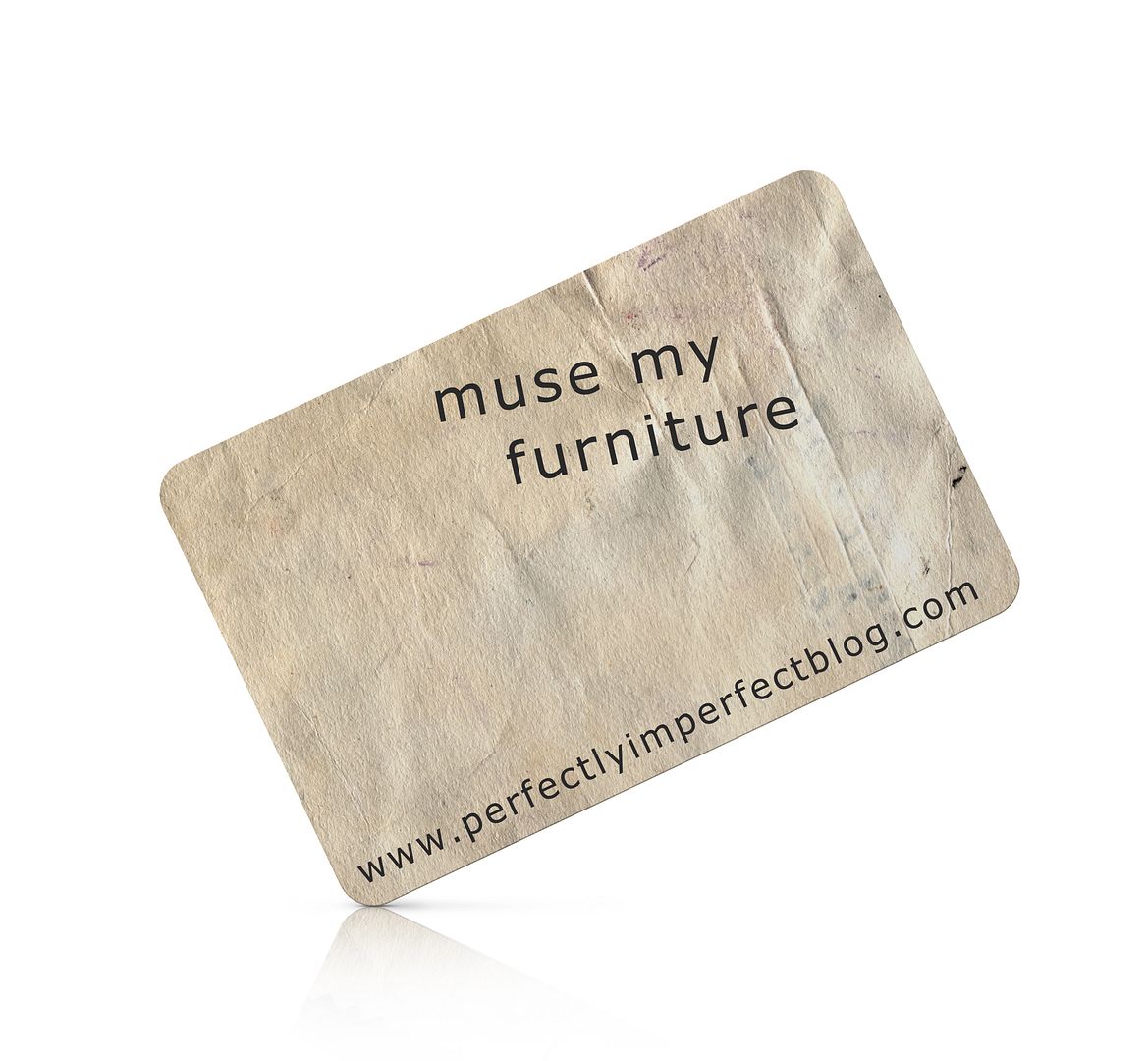 Welcome to the first Muse My Furniture!
What is it?
Your furniture, your questions.  My thoughts and maybe a little inspiration for you.  Now, this is not scientific by any means, and any drawing I complete will be quite elementary.  But…maybe it'll get the gears turning.
I couldn't help but start with Stephanie's dresser.  Here's what she had to say about it…
"This dresser from Goodwill has been sitting in my living room for a year with only the drawers sanded down.  I have no idea what to do with it!  Please help.  I havent tried chalk paint yet but would love to.  (I am planning on filling the empty frames with my kids pictures – soon). "
The first thing I want to say is, WOW, what a great gallery wall!!!  It's going to be amazing when it's all finished!!
As far as the dresser goes, my first thoughts were great lines, dated hardware.  Now, here's where I'm going to give opinion.  And it's just that…a thought.  It's certainly not authority, but it's my thoughts and opinions on what would bring this piece, in this space, to life.
I want to see more modern hardware on the dresser to fit in with Stephanie's traditional, classic space.
I also think it's a great piece for color!  It has clean lines, and would pop off that gallery wall amazingly…plus, there are a lot of neutrals in the room, and a shot of color might be just the ticket for this one.
I found a couple of inspiring pictures for you, Stephanie…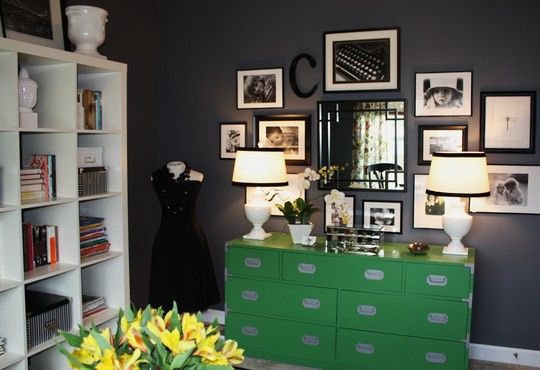 See what I mean??  A shot of color would be amazing.  Maybe in peacock blue?
Kinda like this…
See???  I hope it's okay I played with the color of your pillow and books, Steph!  🙂
 I looovvve the rich blue against the neutral wall and furnishings, and I would probably use a clear wax and add a little dark wax in places like I did with this side table…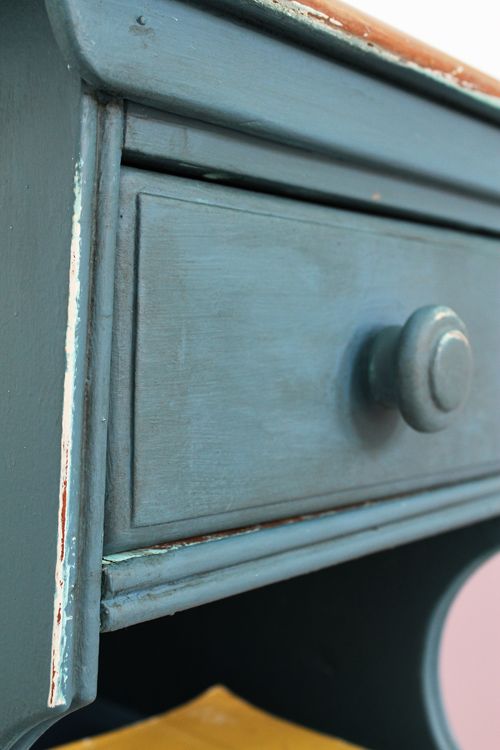 I can totally see Annie Sloan's Aubusson Blue on your piece, Stephanie!
Now, I realize the handles and knobs are a little large in the inspiration drawing, but I wanted you to get an idea of what they look like.
I chose the Anthro diamond cut handles to reflect light and bring in some burnished metals against the blue.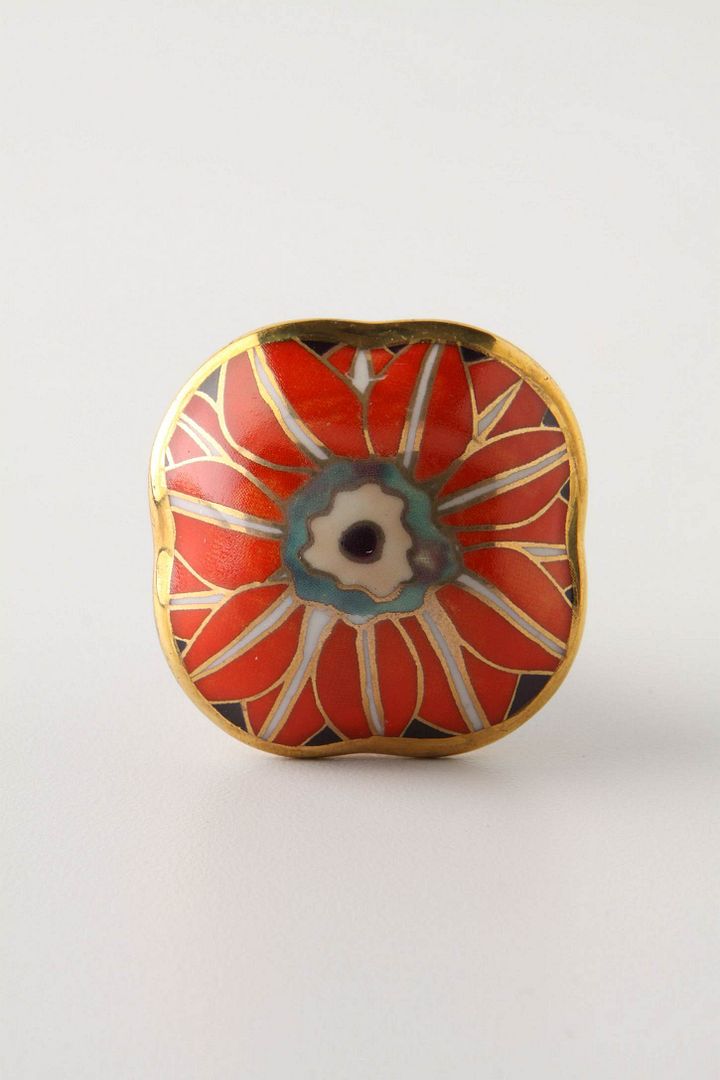 I love mixing knobs and handles on simple-lined dressers…you should totally check out Barb's work at Knack for some inspiration.
I chose the brilliant blossom knob for the top two drawers to pull in another color (or it could work with your existing reds), and to bring in a lighter version of our metal.
What do you think??
Here are some other colors I love for your piece…
Annie Sloan's Duck Egg Blue finished with a clear wax/top coat
Or if you'd like a warmer color, try Emperor's Silk and wax with clear and some dark in the heavy traffic areas (near knobs, corners, feet, etc.).
If you're feeling lighter, though, and want to stick to a more neutral color palette, I would do something interesting to the dresser to help it stand out against all the soft colors.
Something like this…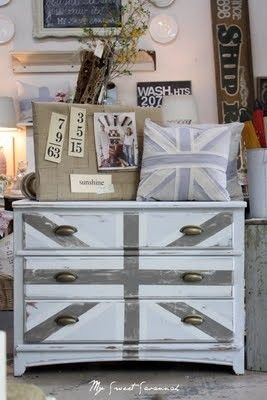 I also couldn't get a two toned look out of my mind since your dresser already had a little of that going on.
Stephanie also told me she like to mix contemporary with her antiques….so….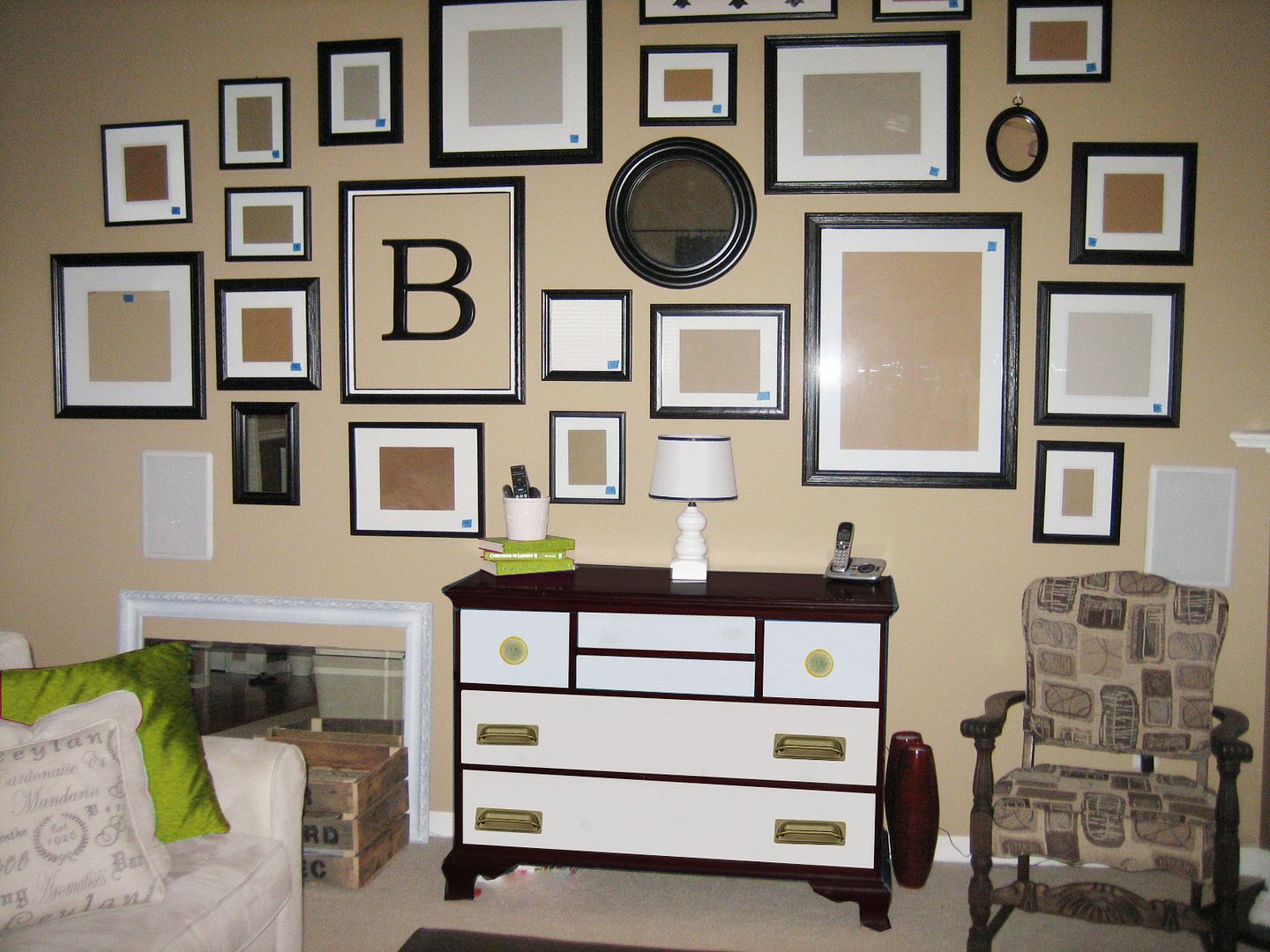 Sorry about the wonky handles…but you get the idea.
Rather than just painting the dresser white, I say go a little contemporary and stain the outsides darker (you could always use PolyShades without having to strip it) and paint the drawer fronts a creamy white.
 I love the idea of a farmhouse inspired bin pull (with some curve to it) to mod the dresser up a bit, while keeping in touch with the traditional look of the room.
Lee Valley is a great source for bin pulls, card catalog pulls, ring pulls, drop pulls….well, pulls of any kind!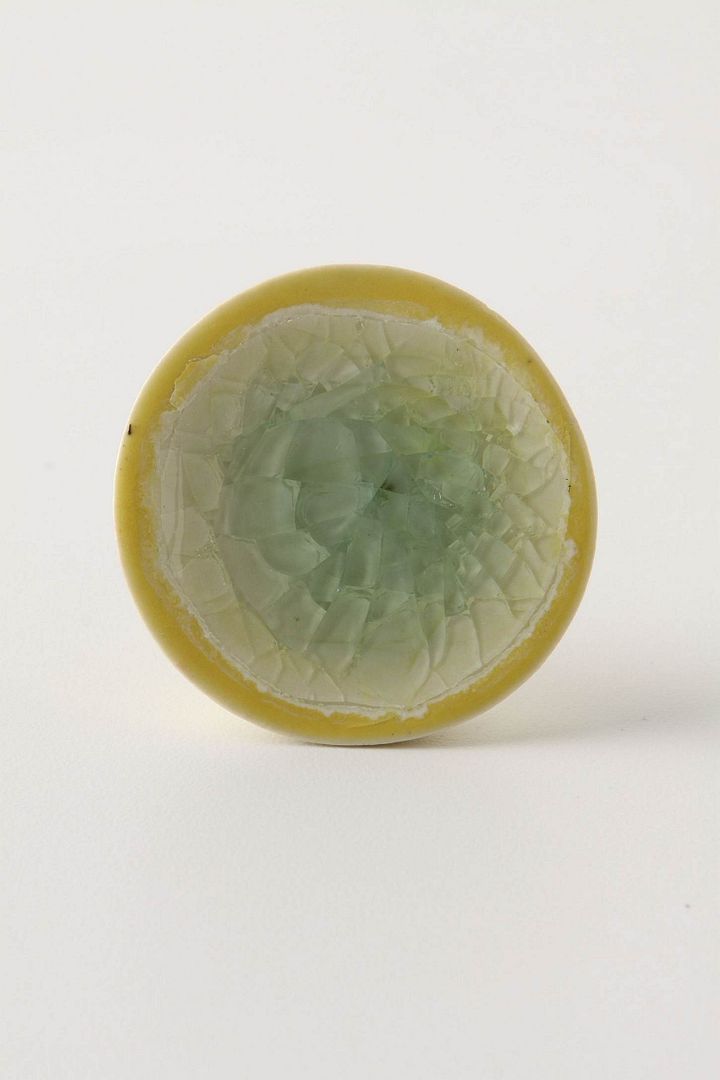 And I loved the idea of introducing just a pop of anthro mustard onto that dark stained/white combo.
Or, if you were me, you would strip the top and stain it once with a dark walnut.  Seal it with Poly for super durability.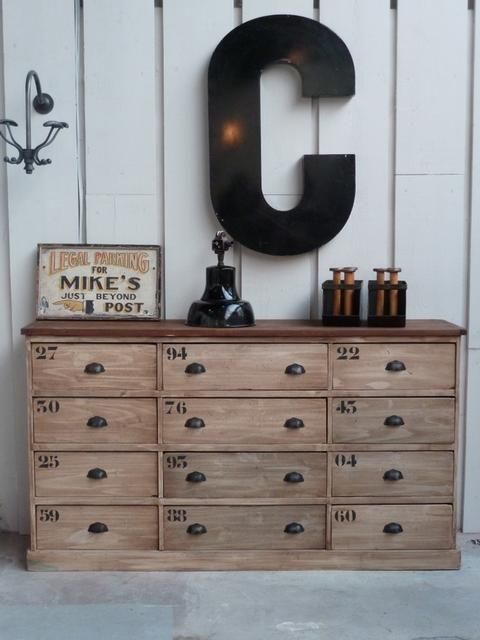 Then you would stain the drawer fronts a fruitwood color, and wash a little white paint on top to age the wood a little.  You would also invest in some stencils and six bin pulls.
But that's if you were me.
🙂
*Has a piece of furniture stumped you??  Send me a pic (4×6 at the smallest) of it preferably in the room it will reside in, and any info you'd like me to know to musemyfurniture@perfectlyimperfectblog.com…email subject line Muse My Furniture.