Moving into the window space at Troy Antiques was bittersweet.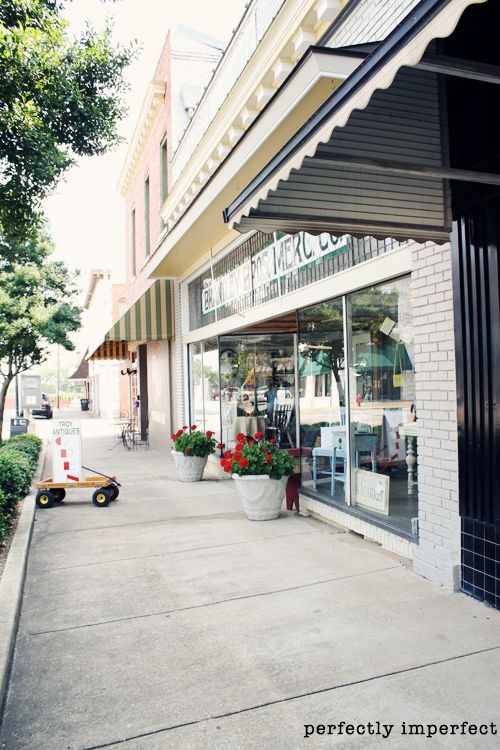 It was fun….I loved the pieces I took in; loved working on them all.  But…it occurred to Matt and me one morning last week that everything is about to change.
Our little guy will go to school in August (we are still open to the idea of homeschooling–this will be another trial period for us), and if we are happy with it, his time here will be less.  Writing, photography, painting, managing ebook stuff, and all the other stuff that comes with blogging is almost too much for this gal to handle.
Because that doesn't even cover the important parts.
So, as I moved in, I wanted a galvanized bucket here, a vintage drying rack there, but I am having to take a small step back.  I'm sure I'll pick things up as I can, but the window (for now) will be more to showcase my furniture…and I'm going to have to be okay with that.
I've gotta have time for Kung Fu Panda and swimming class.  There's nothing quite like Kung Fu Panda, you know.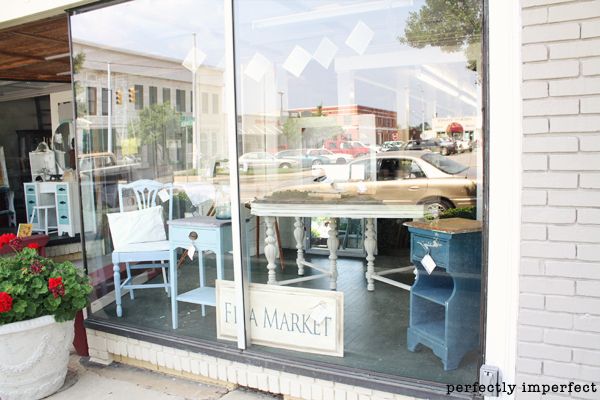 So, while a little more sparse that I had planned, there's me…in the window.
I'll show you these pieces in more detail this week.  While simple and uncluttered, I do think the space is beautiful…perfect for showcasing furniture.
You are seeing some of my favorites I've ever worked on, and again, I'll post those soon.  It was quite hard for me to let them go.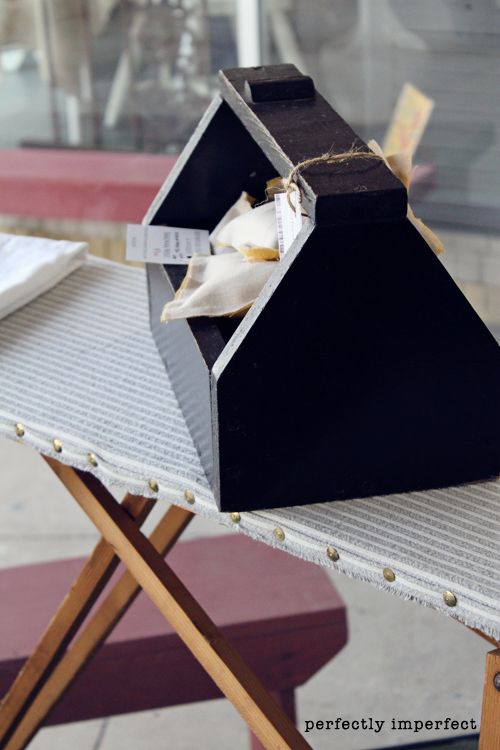 The vintage ironing board covered in ticking remains one of my favorite items…if it doesn't sell soon, I'm sure I can find a place for it.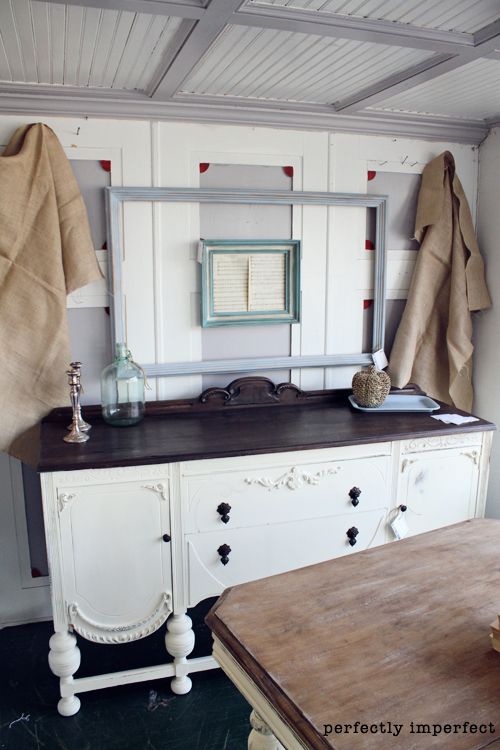 I love the woodwork on the walls and ceiling…so much character in this little building.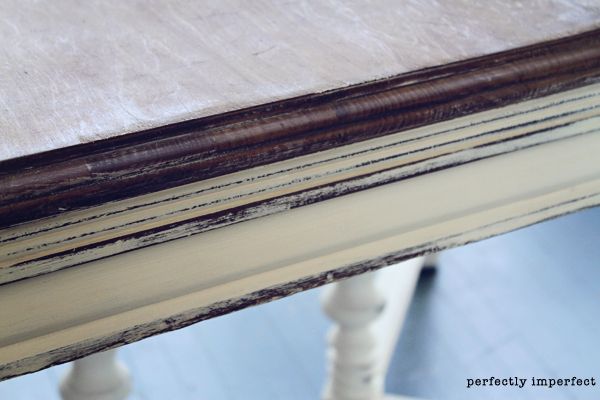 Be back tomorrow for a furniture makeover, but today I'm headed out of town to check out some craigslist chairs for the dining room.  Hopefully, I'll have time for a little hobby lobby and some Prattville Pickers.
We'll see…we've got swimming lessons, too.  And those are priority number one.
🙂