Lord I don't know where my week went.
Maybe between being sick isn and work, it just sort of disappeared.  I've had this post in my queue for almost two weeks.  Never said I was super organized.  Clearly.
I've gotten to where I don't dig changing my mantels out all the time.  I find rotating mantel decor sort of like decorating for Valentine's day…nothing wrong with it.  Just not my thing.
Hence.  My mantel being the exact same for a year and a half.  Ahem.
I like things cleaner and simpler these days, and I ordered this painting at market to carry at PI…but brought it home the day we got it.
I've wanted a piece of artwork for the living room a long time now, and this one was it.  I'm always drawn to anything that reminds me of the water.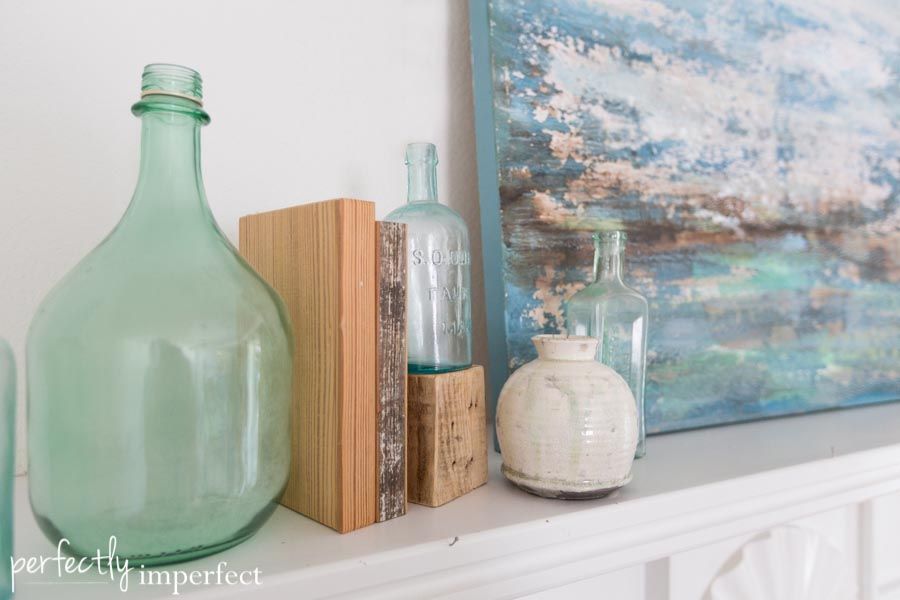 I've got a thing about blue and green glass, too, so I hauled it all out…I had someone recently email and ask how I go about styling tables and mantels at home and in the store.
Uhm.  Trial and error.  Put something up.  Hate it.  Take it down.  Put something else up.  Move it around.  Take it down.  And so it goes.
I'll do a video sometime to show you.  It ain't pretty.  But eventually I'll land on a look I like.
I brought some of our new reclaimed wooden candlesticks home to add some texture…you can find those in the shop here.
I'm still a little sad there's no rug in here for now…but we talked about that issue here.  Someone on Facebook told me I sucked as a dog owner for that post.
Mercy.  No ill intent for the dogs meant.  😉
I've got plans to add a tv in the living room sometime, and want to add some barn doors to cover it up…kind of like this…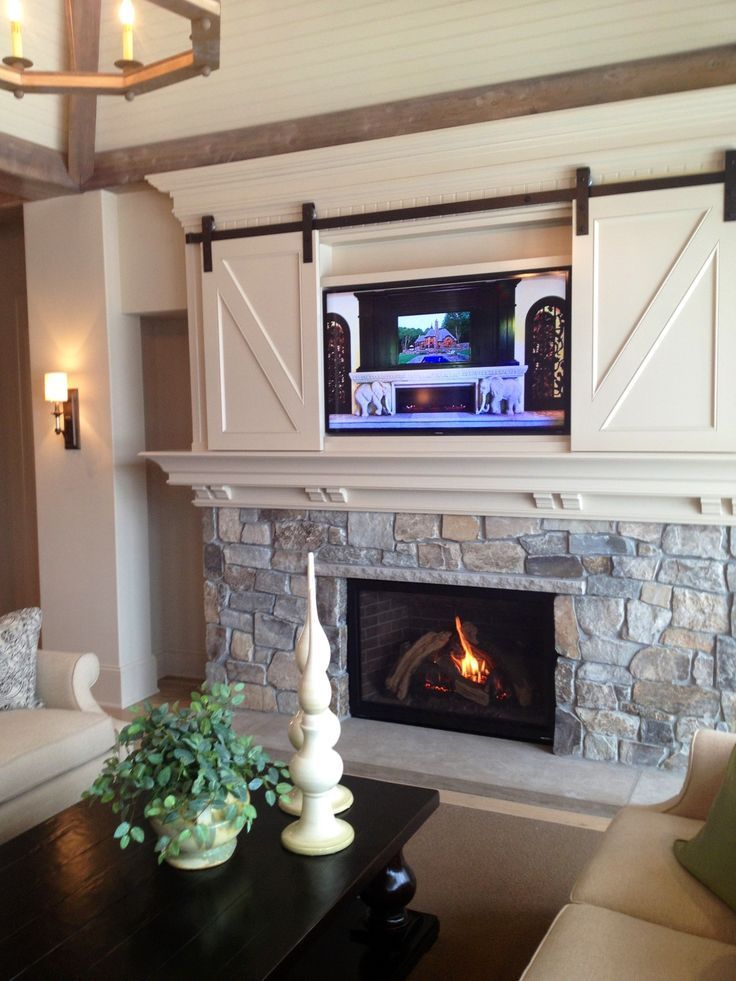 Maybe it won't take me another year before that comes together…