I remember when we first met with Nikki and Jason about their house. As we discussed their cabinets, what paint colors they didn't like, and how they wanted their home to feel, Nikki's one thing she really wanted was a porch swing.
She wanted to be able to sit and enjoy her morning coffee or read a book on the front porch as her kids played in the yard.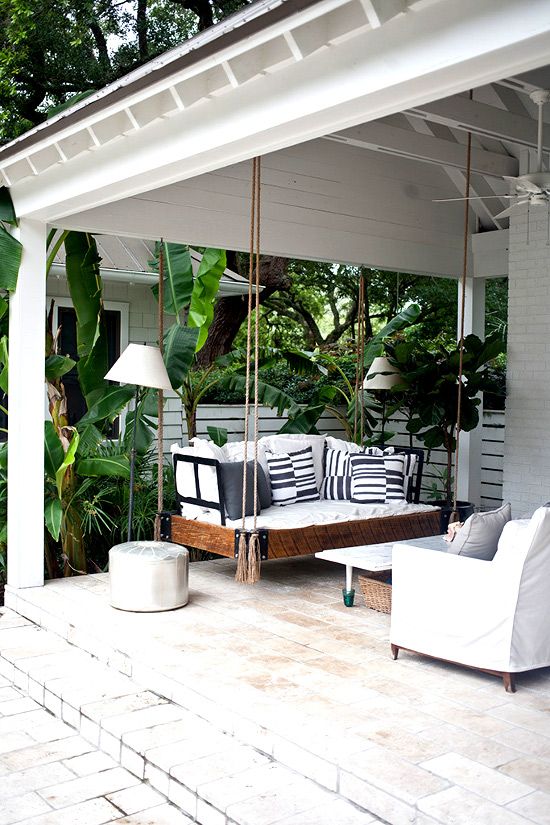 Let's be real.. who doesn't want just that. I know for us, most of our time is spent outside on our day bed swings.
After a long work day you will find me on the swing, drink in hand, with my feet propped up.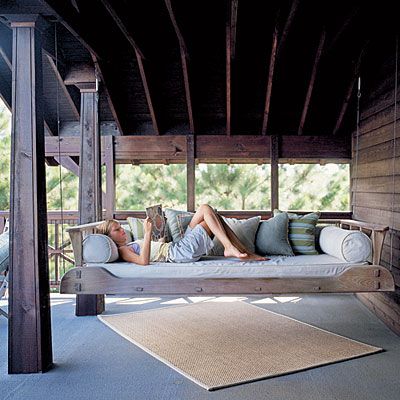 It's that one relaxing spot for us. Though there may be some business talk, mostly it's  just laughs.
It creates a place to unwind and forget about the millions other things I probably should be doing.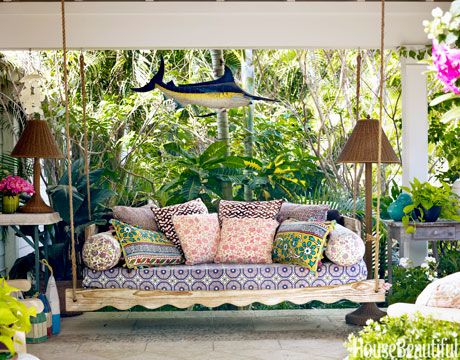 Just adding one of these beauties to your porch creates a whole other room to your home. It makes your outdoor area feel like somewhere you and your guest want to spend a lot of their time.