We have been painting quite a bit getting ready for Chapel Market in a few weeks, and while some of the makeovers go with our "theme" this year, some have been just for fun.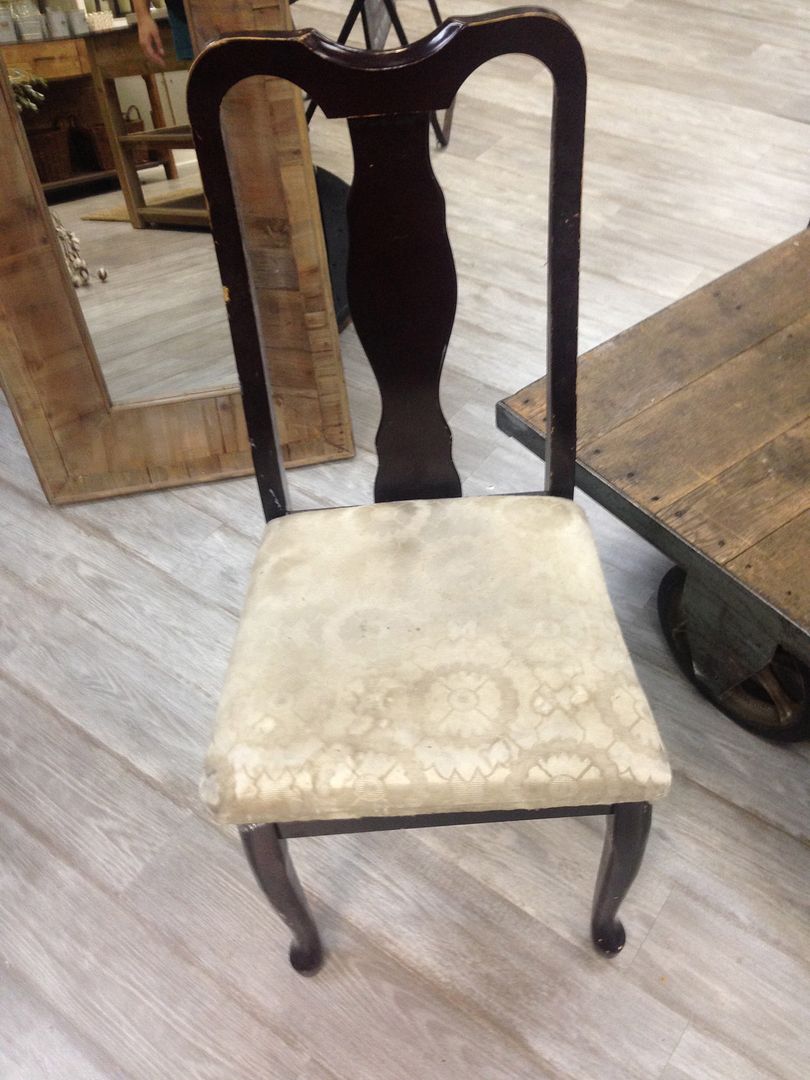 Enter our sad little chair–it had been sitting in the back for at least a year, untouched and dirty.  It was time for a fresh coat of paint.
And after….
I think it's such a strong shape, so we went with our color stories (September) color, Napoleonic Blue and created a smooth, modern finish.
It was such a masculine piece that I couldn't help but style it accordingly.  I went with the light and shadows from our old building, and styled the chair with some crates stacked as a side table.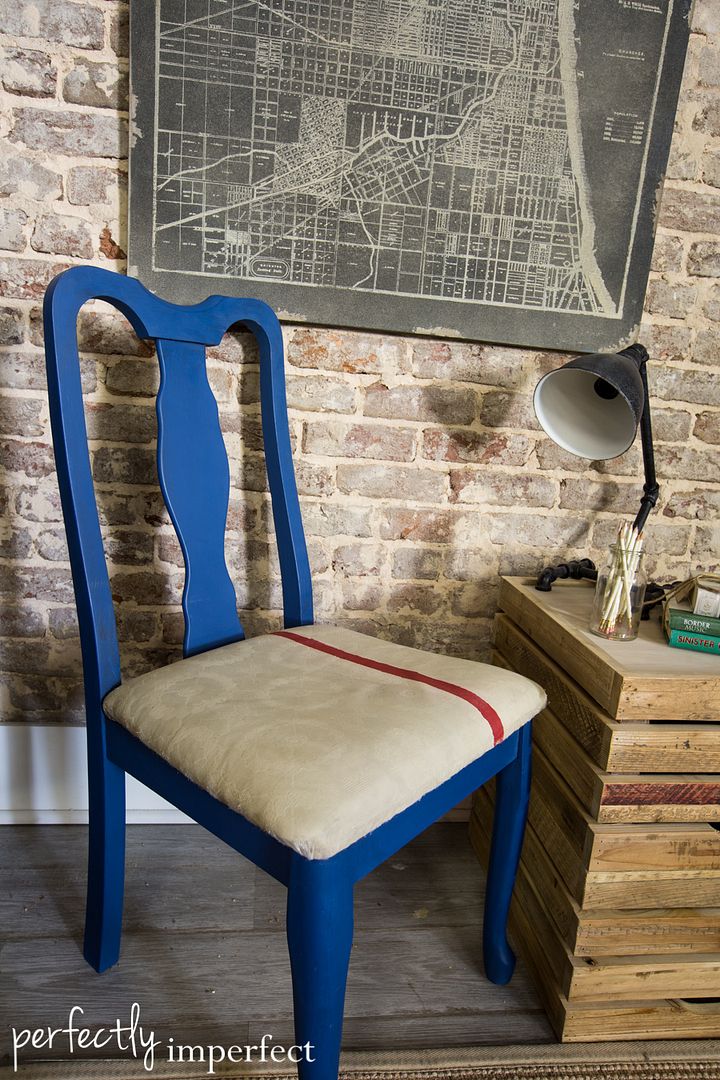 The seat cushion was old and tired, and while I may recover the seat if we take this guy to Chapel Market, I painted the fabric for a quick, inexpensive fix.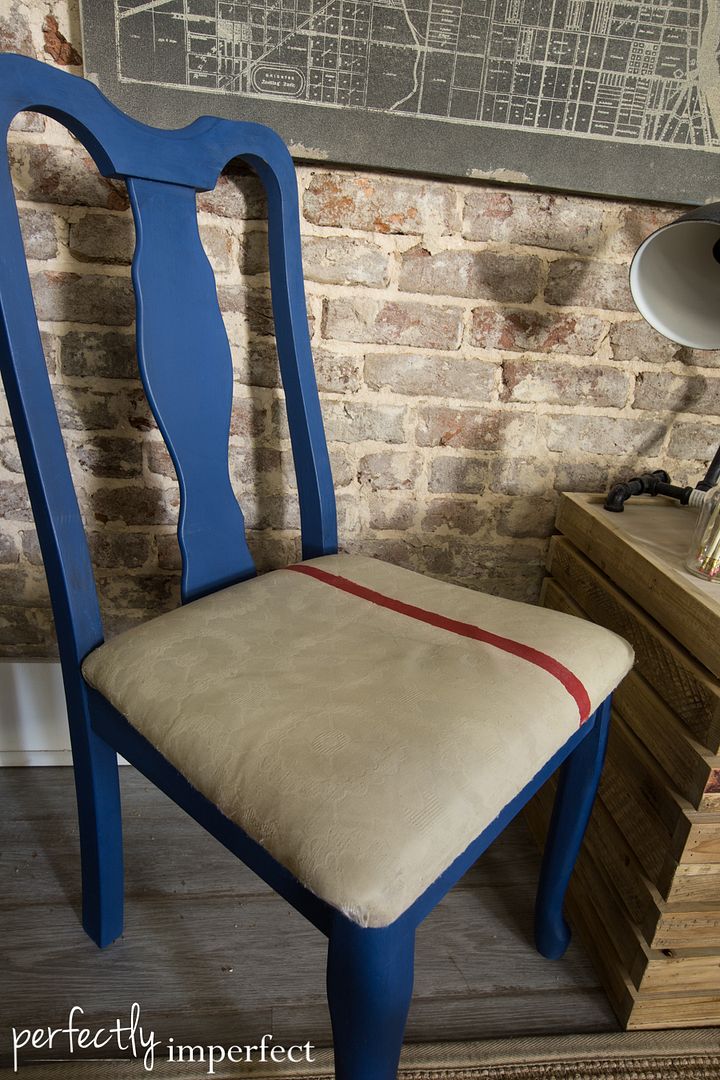 I diluted Old Ochre down with water (about 2 parts paint to one part water), and painted on two coats allowing them to fully dry in between.  I then painted a quick red stripe in Emperor's Silk.  I finished the entire seat of with a coat of Soft Wax in clear, and buffed the heck out of it until it had a nice shine.
I love, love this rich color–makes me want to branch out a bit more with our pieces in the shop.  What have you been painting lately??