Time has been simply passing so quickly these days in the shop.  We're working on so many fun projects I can hardly stand it.  Sure, there's the business to deal with (but I love that part just as much), and there are tedious tasks.  For instance, this week we had to clean out roughly 1,000 books out of the shop windows.  Remember when we did this display for the book party??
We are mostly prepping for The Chapel Market in October, but are fitting in other projects like getting out our Fall decor to shoot this week, painting custom pieces, and even ordering some new fun T-shirt designs for our PI readers.  We've met readers that drove to see us last week, and I'm currently sitting at my desk in my bed coming up with an editorial calendar for the next 3 months.  I'm falling into bed every night, but am so energized to get going every morning.  Best feeling in the world.
On to the behind the scenes shots of the week…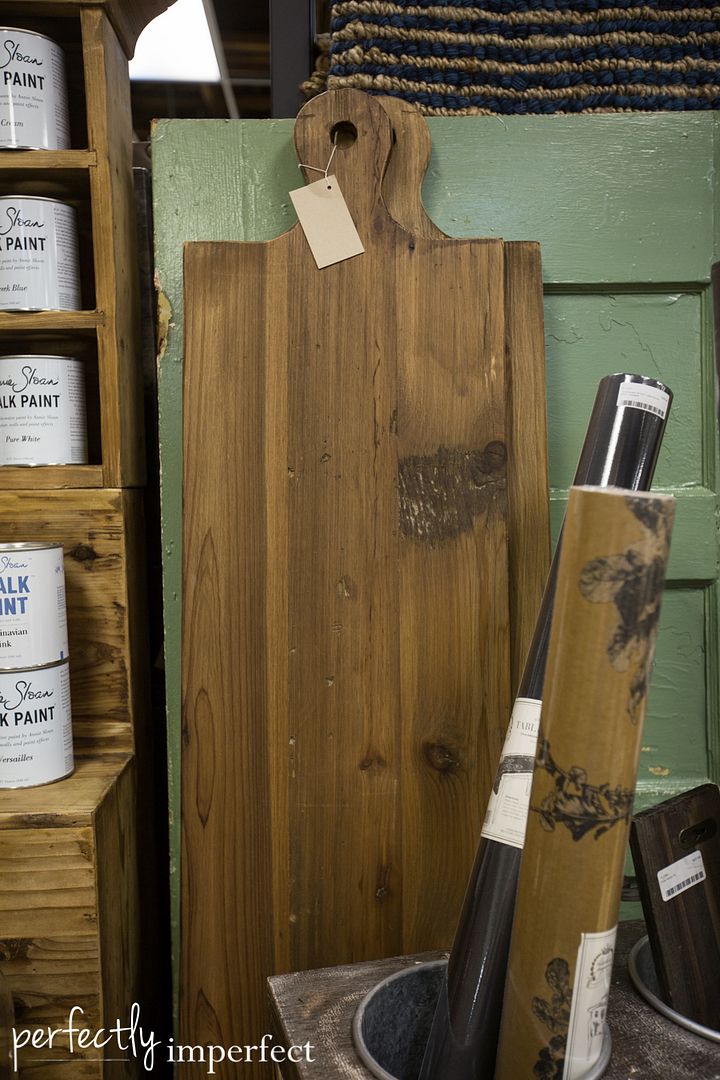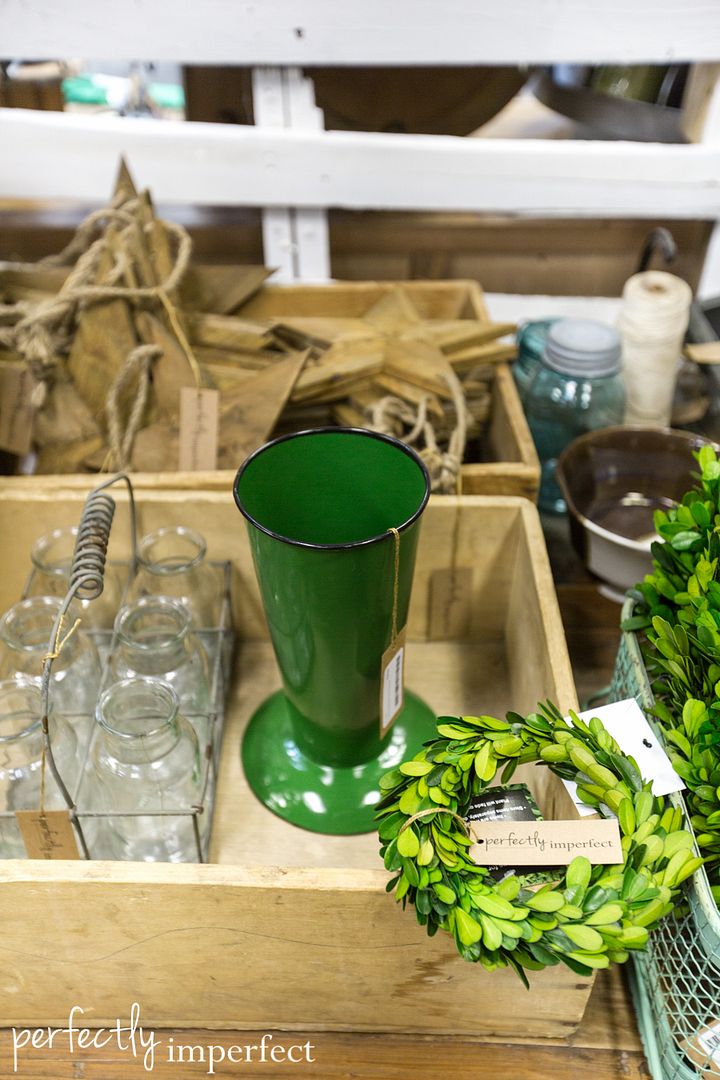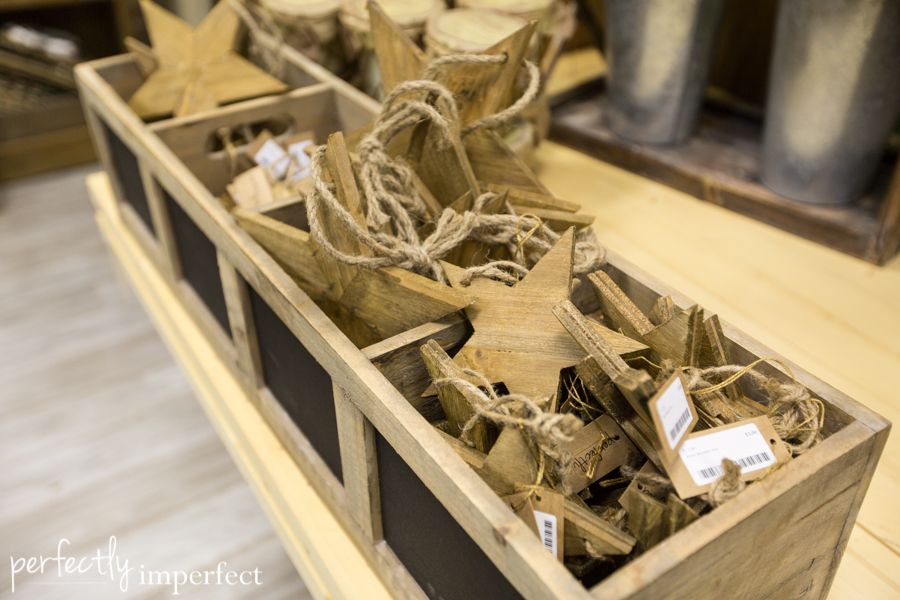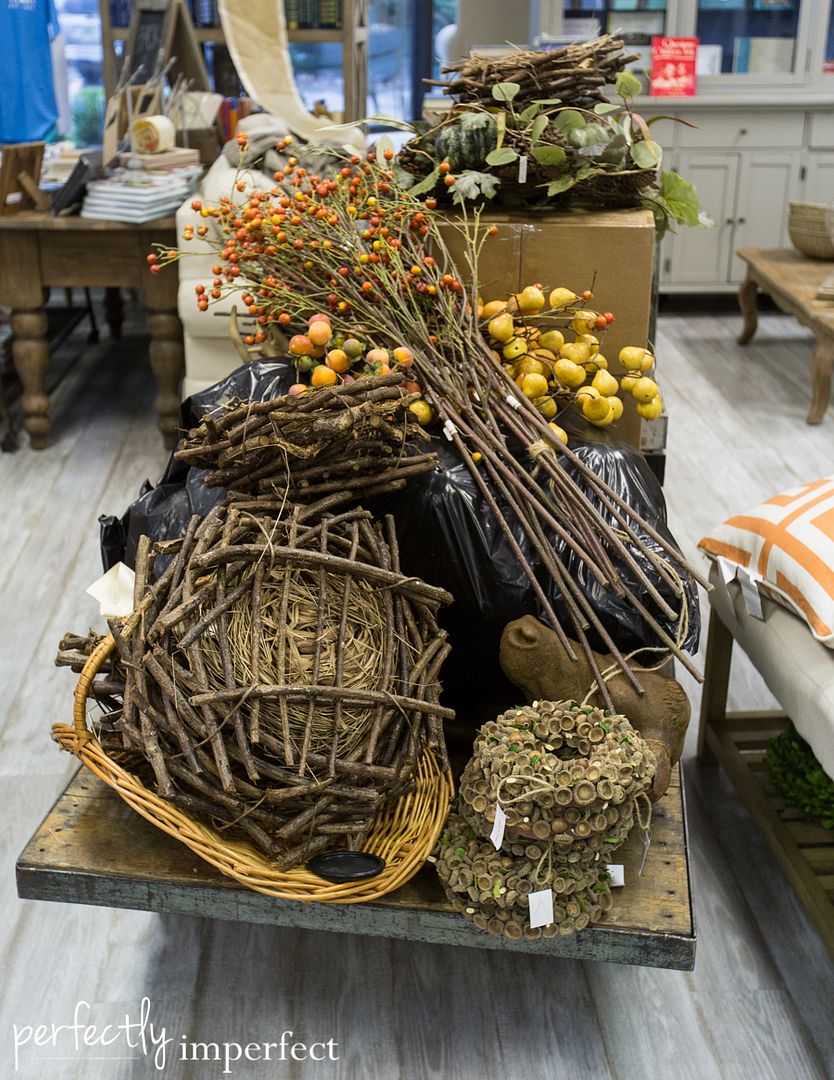 1.  Little things like seeing my branded tags piled on the desk make me happy.
2 & 3.  Vintage book bundles (by color) for sale after said window display destruction.
4.  Reclaimed bread boards, antique doors, and chalkboard runners heading to Chapel Market.
5.  Beginnings of our Chalk Paint® & candle display in the best cabinet of all time.
6.  Boxwood, farmhouse glass salt jars & butter dishes, loads of our popular candles, & Nashville Pencil sets waiting on the shelves.
7.  Most excited about the enamelware we're bringing–grass green & robin's egg blue.
8.  Reclaimed Wood stars in mini, petite, small, medium, & large (LOVE these).
9.  Making piles of my books to take as well (you can find them here & here).
10.  Beginnings of our full size booth taking shape.  SO much fun to pull the look together ahead of time.
11.  I've GOT to paint that table that Matt built, and a few more pieces as a matter of fact.
12.  Fall stems & decor loaded on a vintage cart awaiting styling.
13.  Pear stems coming.  Stop.
14.  A worn galvanized tub filled with preserved leaves and painted pumpkins–the starting point of our new fall displays.