Way back when, when we first began this blog, we had an attic.
A real live attic…
This photo above was of our current playroom.  Where you see sub flooring, that's playroom space (plus an additional bit of book nook).  After we completed our attic addition, we had added, an office, a playroom, and a theater, and about 1200 square feet.  It was certainly our biggest project to date.
The playroom looked mostly like this…
And while we haven't drastically changed everything, it was time for an update.  It was time to fully transition the playroom to the homeschooling room.  This space needed to function on every level for us, so that there was one place where all the "sit-down" learning happened.
A week before school began I went a little crazy got motivated and cleaned out every single drawer and leftover puzzle piece.  I organized, and purged (again), and couldn't be happier with the result.    Now every little nook and cranny now works for us, and we added a few fun updates, too…
We have this blank slate that we're using to help us cultivate our children's education.  The room is exactly what it needs to be: soothing and energizing, empty (enough), pretty and functional in every corner.
The walls stayed the same with the paint we chose originally for the playroom: Valspar's Sea Breath.  It's still a favorite for a light, airy aqua.  It's colorful without being in your face or distracting.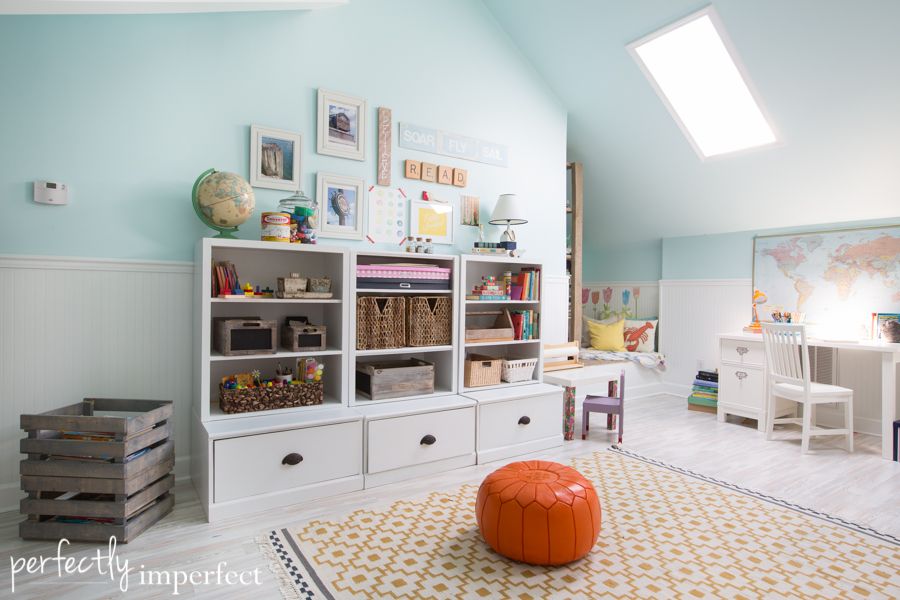 We kept the same built ins Matt built way back in the day, and grabbed some new storage to put them to use even more.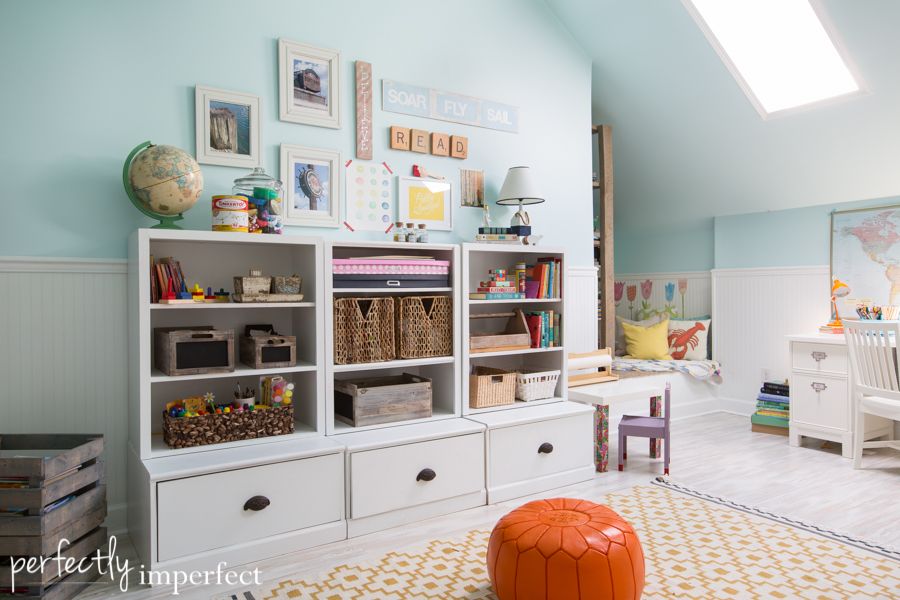 Every single thing has a place, from the markers to the tape to the paper to the blocks.  It all has a spot.  So far, this is making our schooling this year a breeze.  I hate to say it because now the gods of homeschooling will smite me down for my foolishness and confidence.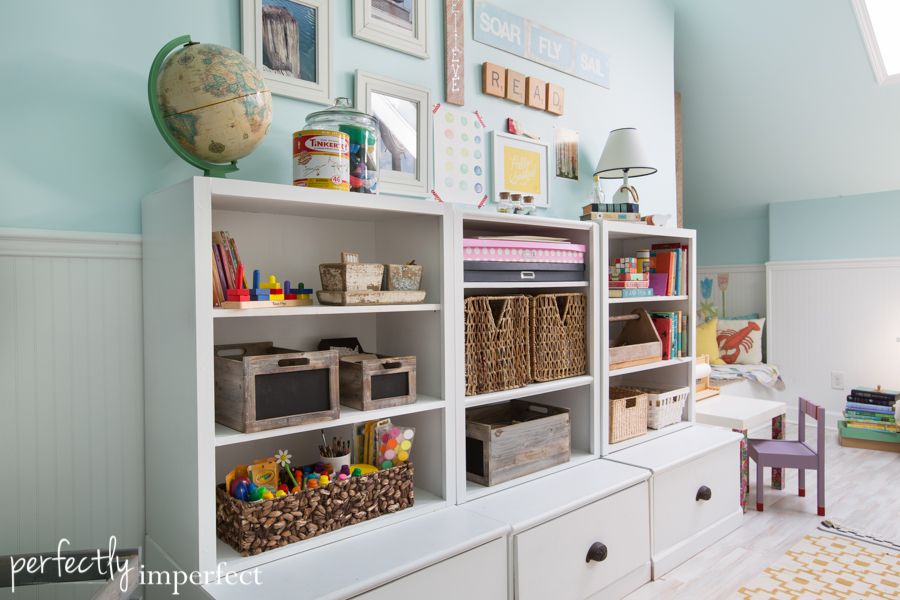 We switched up some wall art over on this side of the room, and updated the storage, but we kept the changes pretty cosmetic and organizational.
Over on the other side of the room, we did add this fabulous vintage map of Africa.
P.S.  Turns out that our first few months of World History is focused on the Iraq, Iran, Sudan, Egypt, and the Mediterranean Sea…it's been pretty awesome to have such a giant map to reference.  LOVE this piece.
I won't share everything in this post as it would take us all years to read, but I'll share all the fun photos today and save some sources for another time.
The reading nook stayed the same, but we added one of the shelves from my office to house all the curriculum for the year, all sorted by subject.  We use the little bookshelf (which never ever is this clean) for daily reads and story books…it is piled a mile high most of the time and I promise on my heart to show you how it normally looks.
Keeping the curriculum all organized has been a lifesaver for me this year, and having it readily available out in the open has been even better.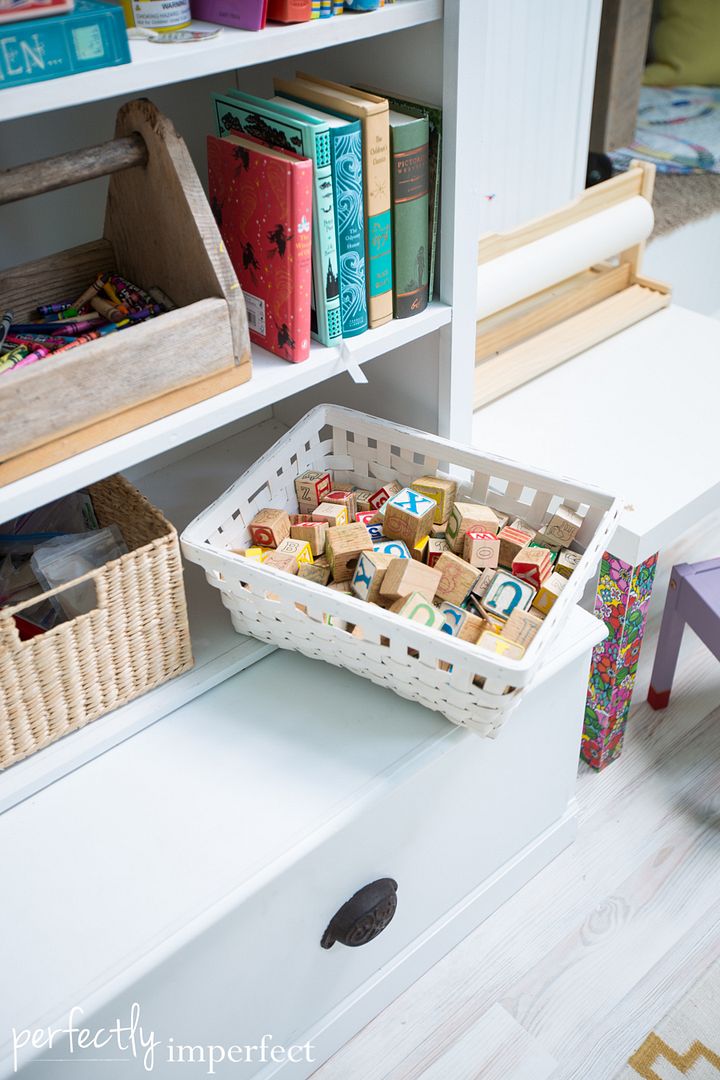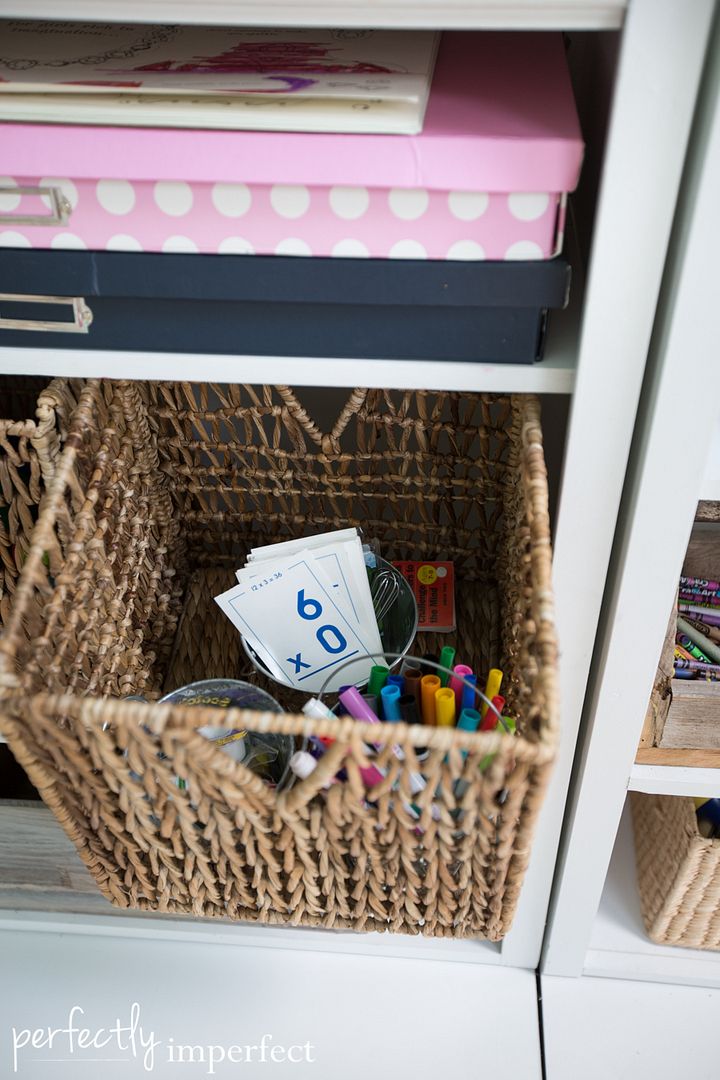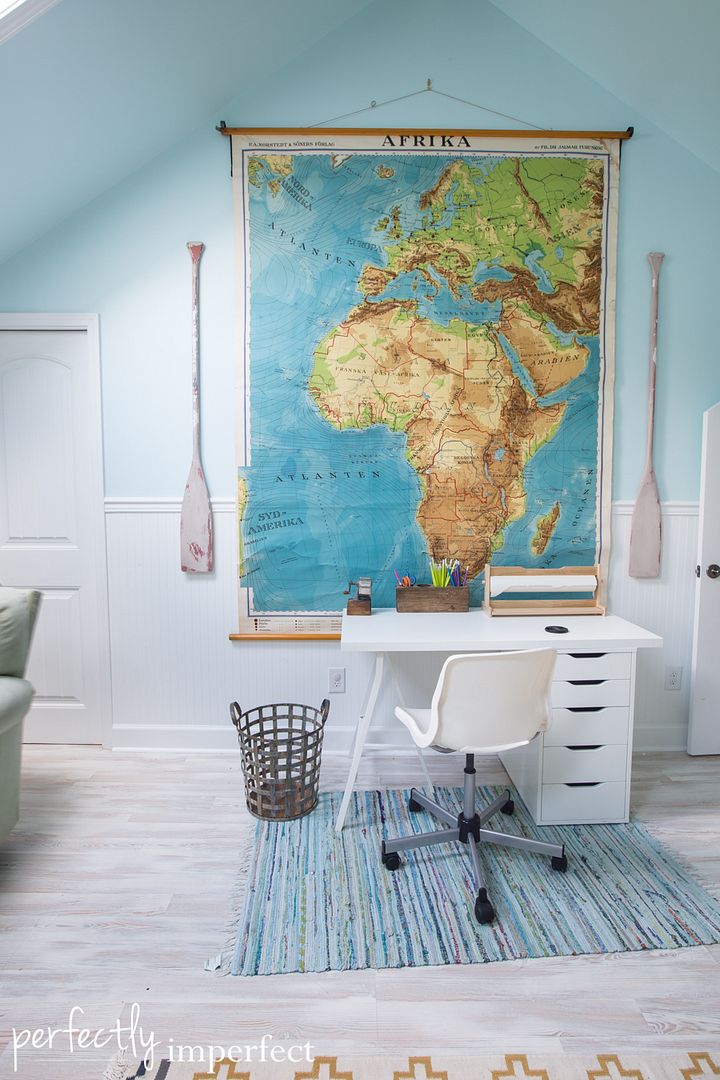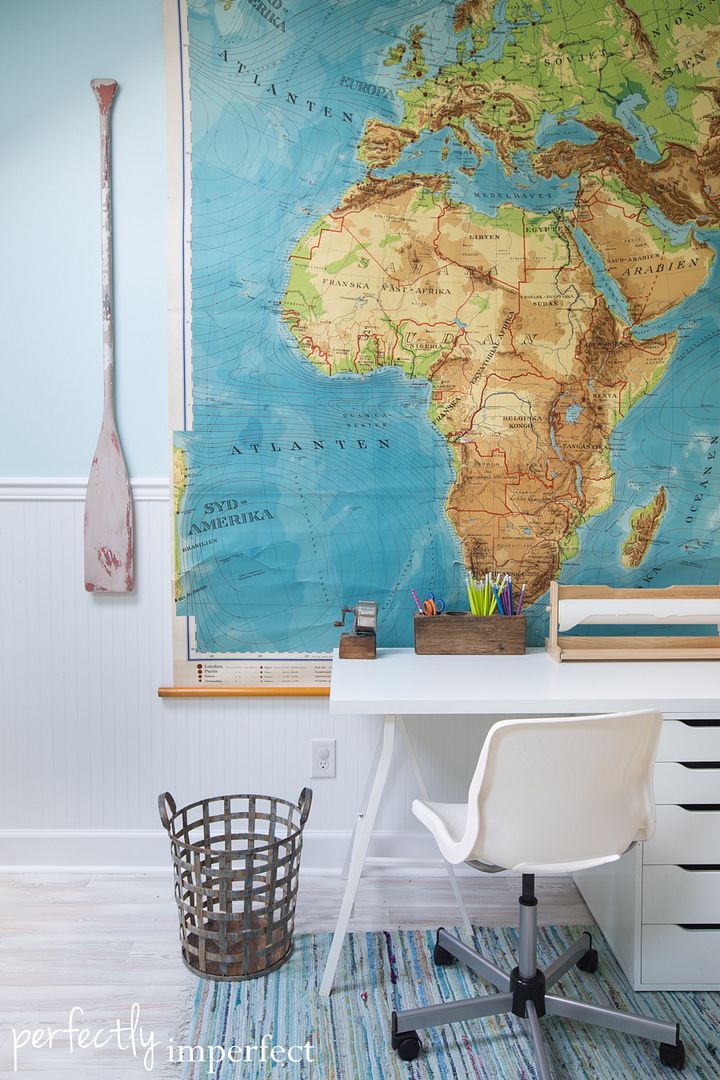 On the wall opposite Grayson's desk is the cork board we installed, a chalkboard for weekly spelling words, and a fun handmade reward chart.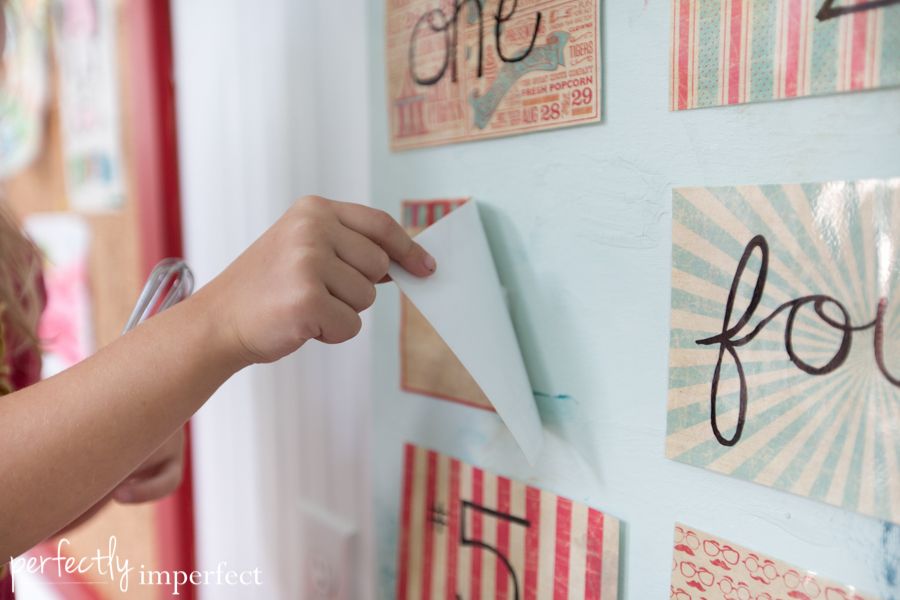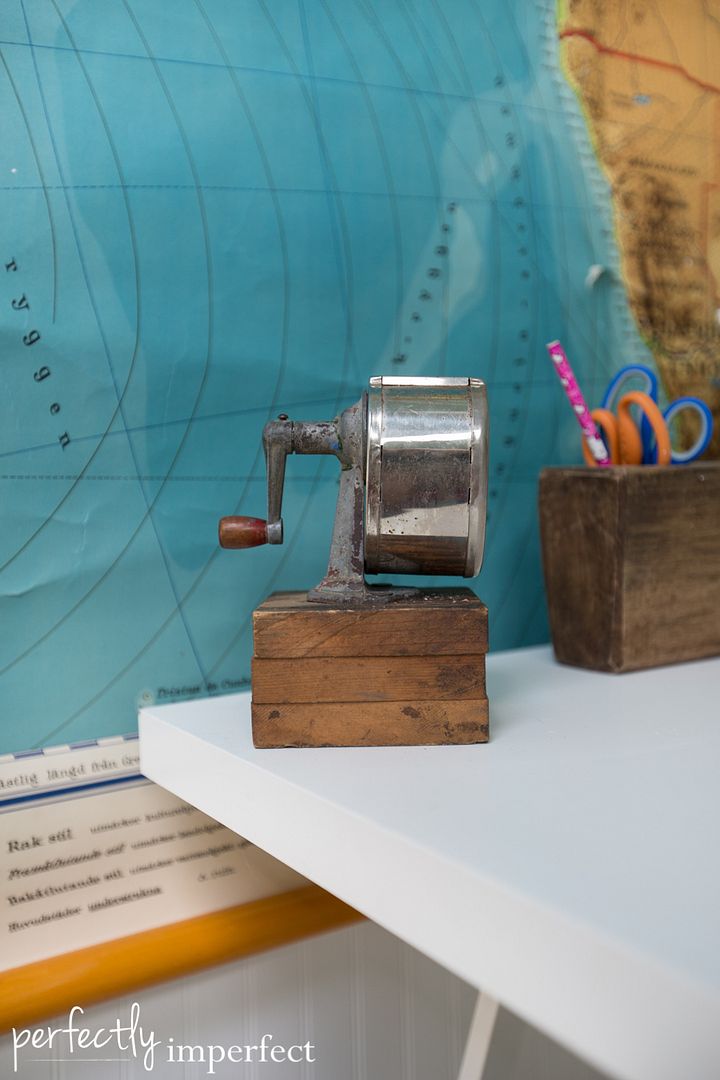 Of course, we threw in vintage touches here and there to warm the space up and to tell a story.
My helpers love stories.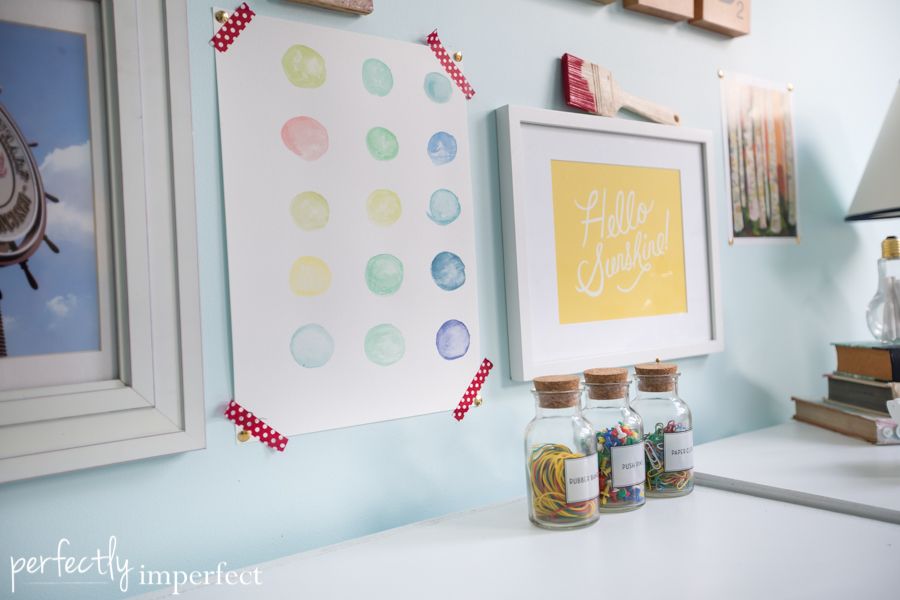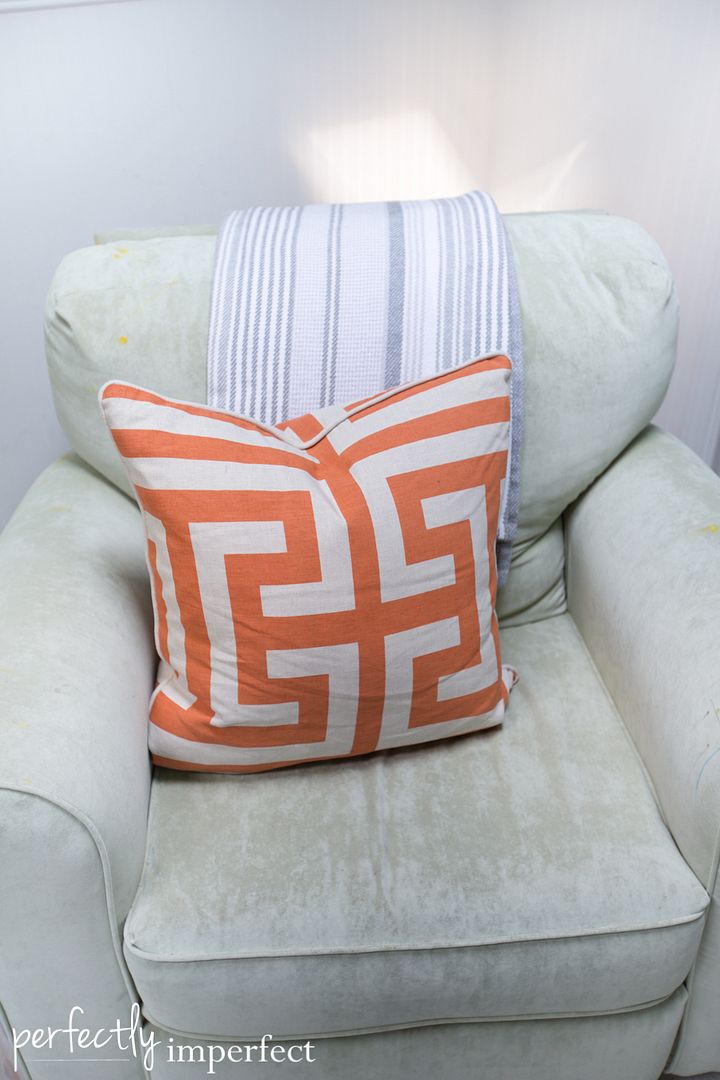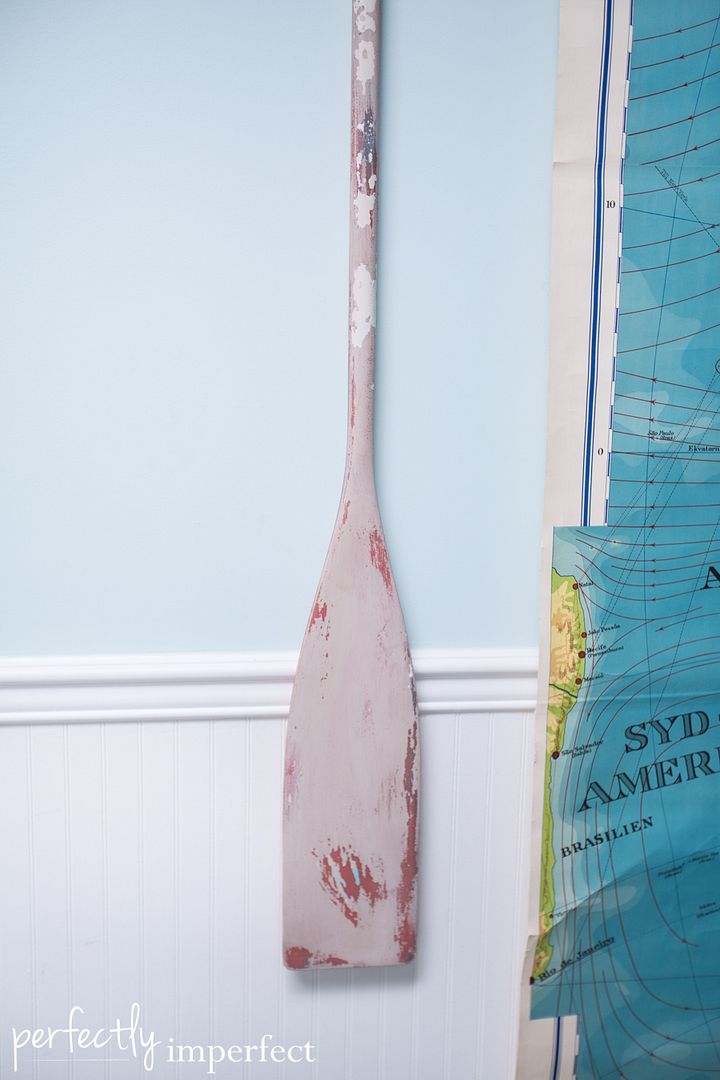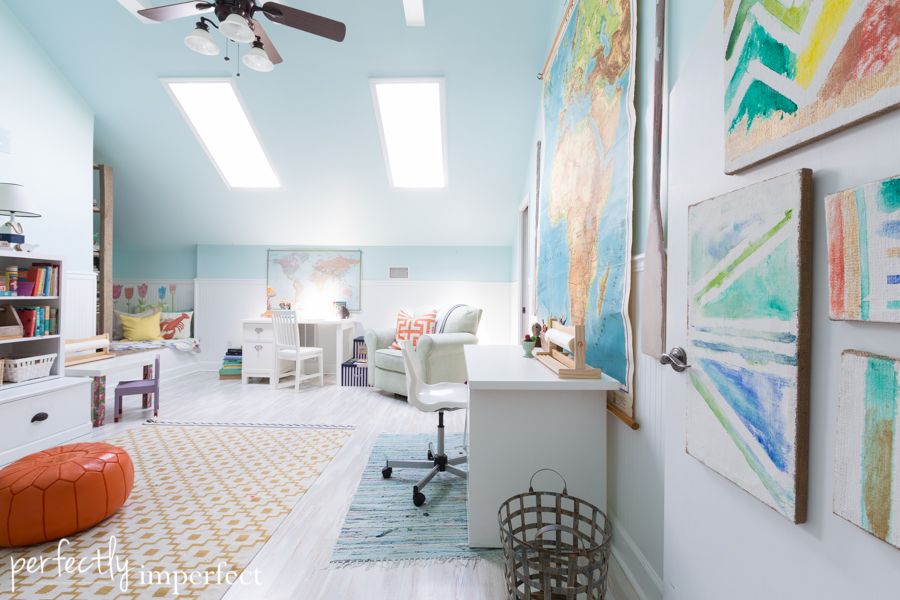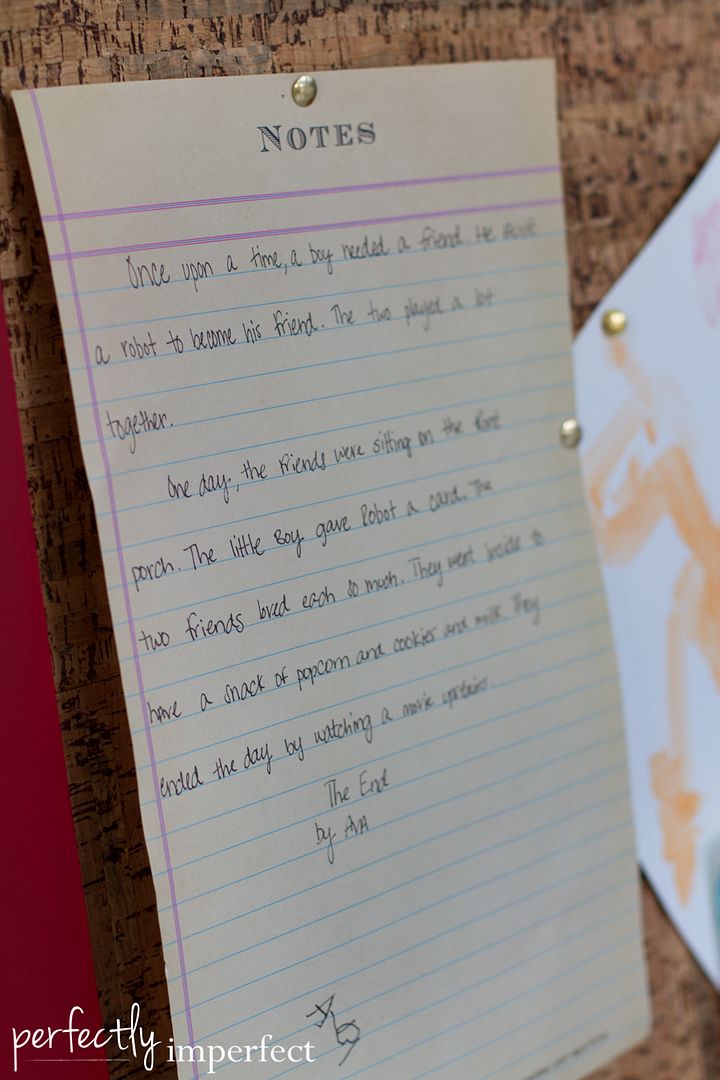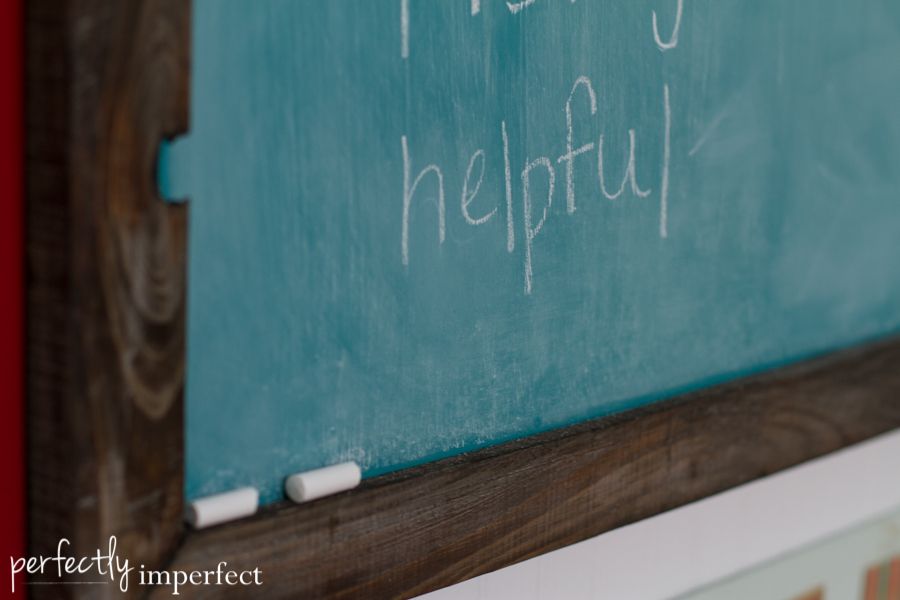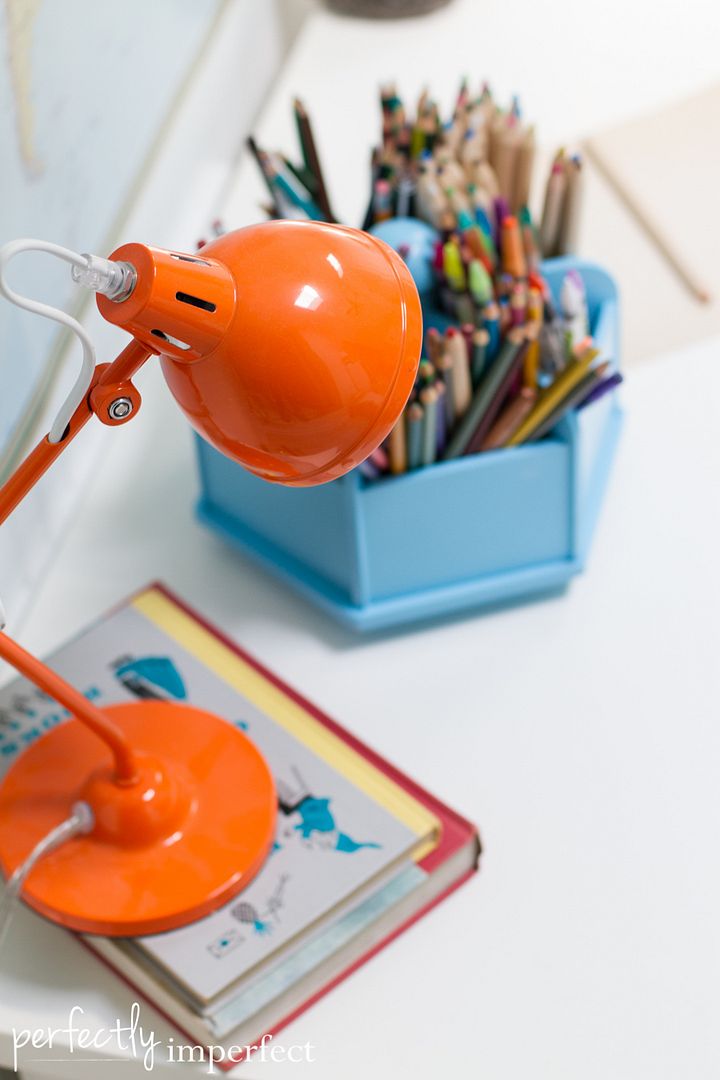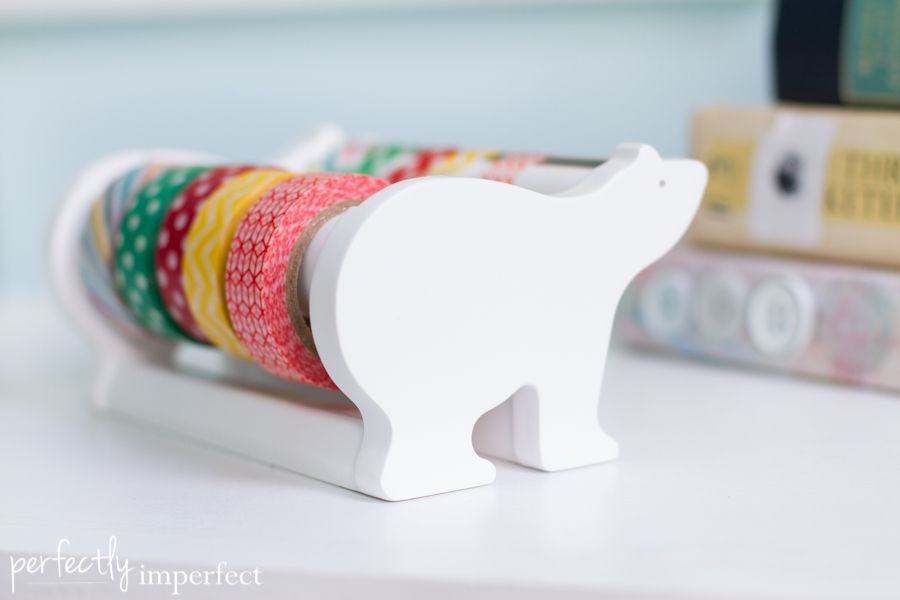 Bottom line: the space works for us in every way now, and those new punches of color and pattern were fun to throw in, too.  We'll share some how-to's and sources for all these fun projects soon, but in the meantime, be sure to leave us a question in the comments section if you have one!
For a full source list, click the photo below…