We're getting close to the book launch party, and I had to share the amazing invites with you.
We've been working with Kristy from Counterpart Brand & Design for several months now.  She's the gal that's responsible for all of our amazing chalk art walls.  She is an incredibly talented artist, designer, and her branding work is phenomenal.  Plus, she's adorable and a mama and I just love working with her.
I shared my vision with her on what I wanted the invitations to feel like, and she presented me with some options.  This is what she came up with.
Um, a gold wax seal stamped with PI?? Yes, please.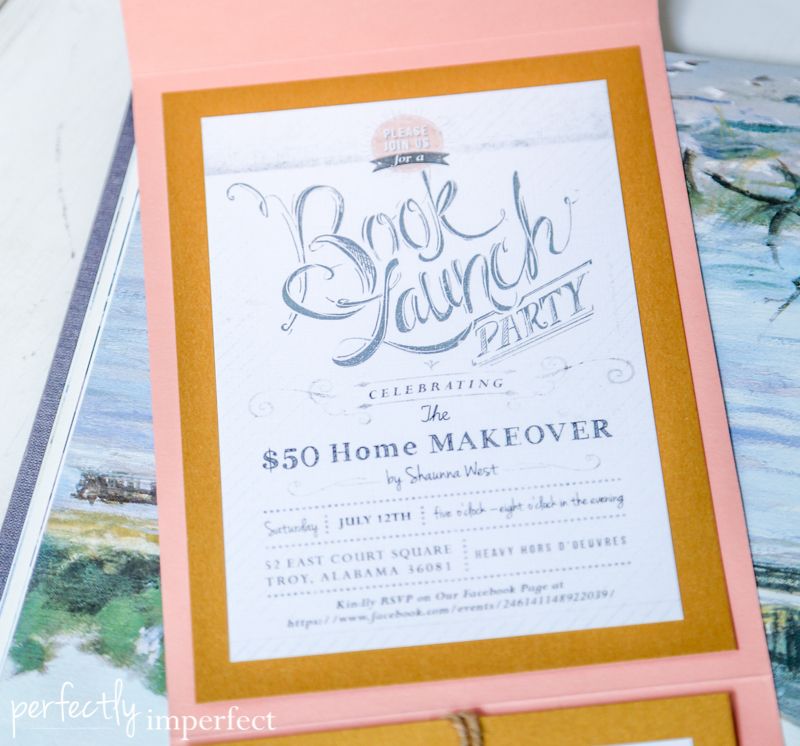 We stuck to our main color combo for the party of coral-y pink/gold and threw in a hint of aqua blue.
I love the little handmade touches, and the thoughtfulness that she put into helping me create an experience with the invites.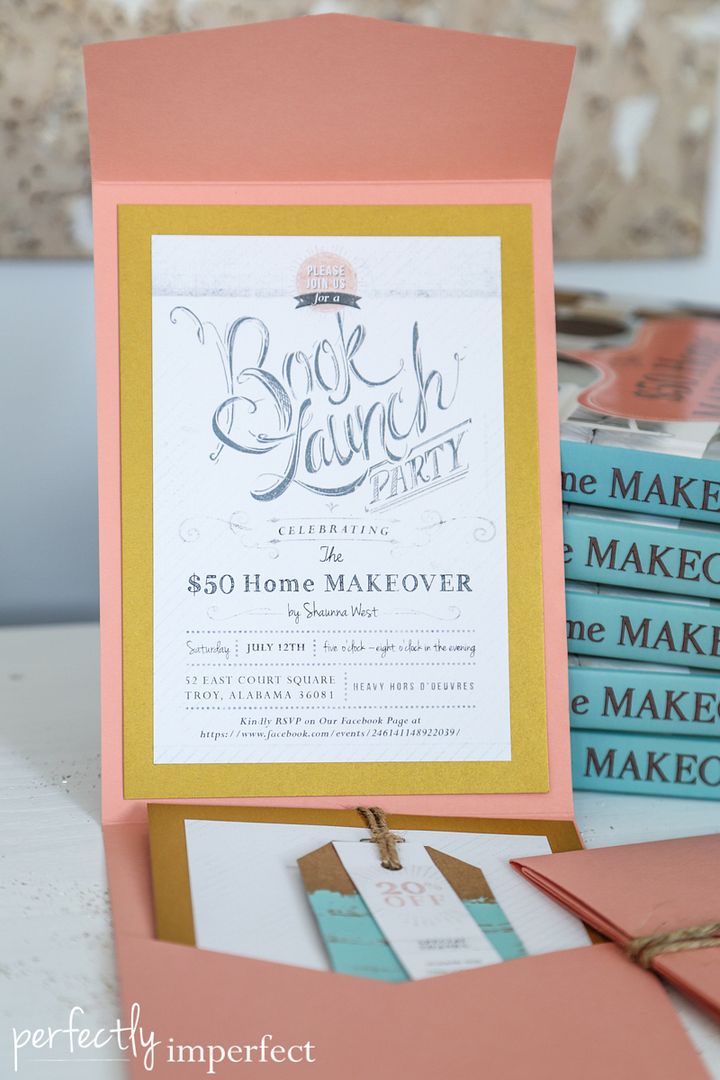 We included a hand lettering (that Kristy did herself) since PI has become known on Pinterest, etc. for the hand lettering in the store chalkboards.
We threw in a coupon for the attendees.  Don't worry, one will be coming your way, too!
The girls at the shop hand painted all the tags/bookmarks to add more of a handmade vibe. (Thank you, girls!!)
I just couldn't be happier with the way they turned out.
And just because this tray on my desk makes me happy, I snapped a quick photo.  I'm become scattered like that. 😉
P.S. Stay tuned this week for a "where to shop/stay/eat" post for those of you traveling in to the party.  Have an amazing day, friends.
If you want to stay up to date with Kristy's work, follow her on Facebook, too!