Hey there!  I'm so happy you're here today.
If you're coming from my friends at The Handmade Home, welcome & here's an official hey y'all.
When Melaine of My Sweet Savannah asked if we wanted to participate in a fun 4th of July DIY, we were totally in.  I don't do a ton of non-Christmas holiday decorating, but simple decor is always on my radar.  If you've never stopped by before, we're the West's.  I'm Shaunna, specifically, and well, I love coffee, good books, and painted furniture.
And pillows.  Lord, I love throw pillows.  I just wrote a book, and we are in the midst of a kitchen renovation.  I'm trying to be relaxed about feeding the kids too much takeout and enjoy all of our living room "picnics" together.
We started this blog as we changed our entire home to work for us better, and because of this place on the www, we began an online shop and now have a retail location here in Troy, Alabama.
The PI motto is this:  To create a home we love.  Right now, today.  To fully love the imperfect, messy life we live.  And we so thank you for being a part of that…and we hope to encourage you to do the same.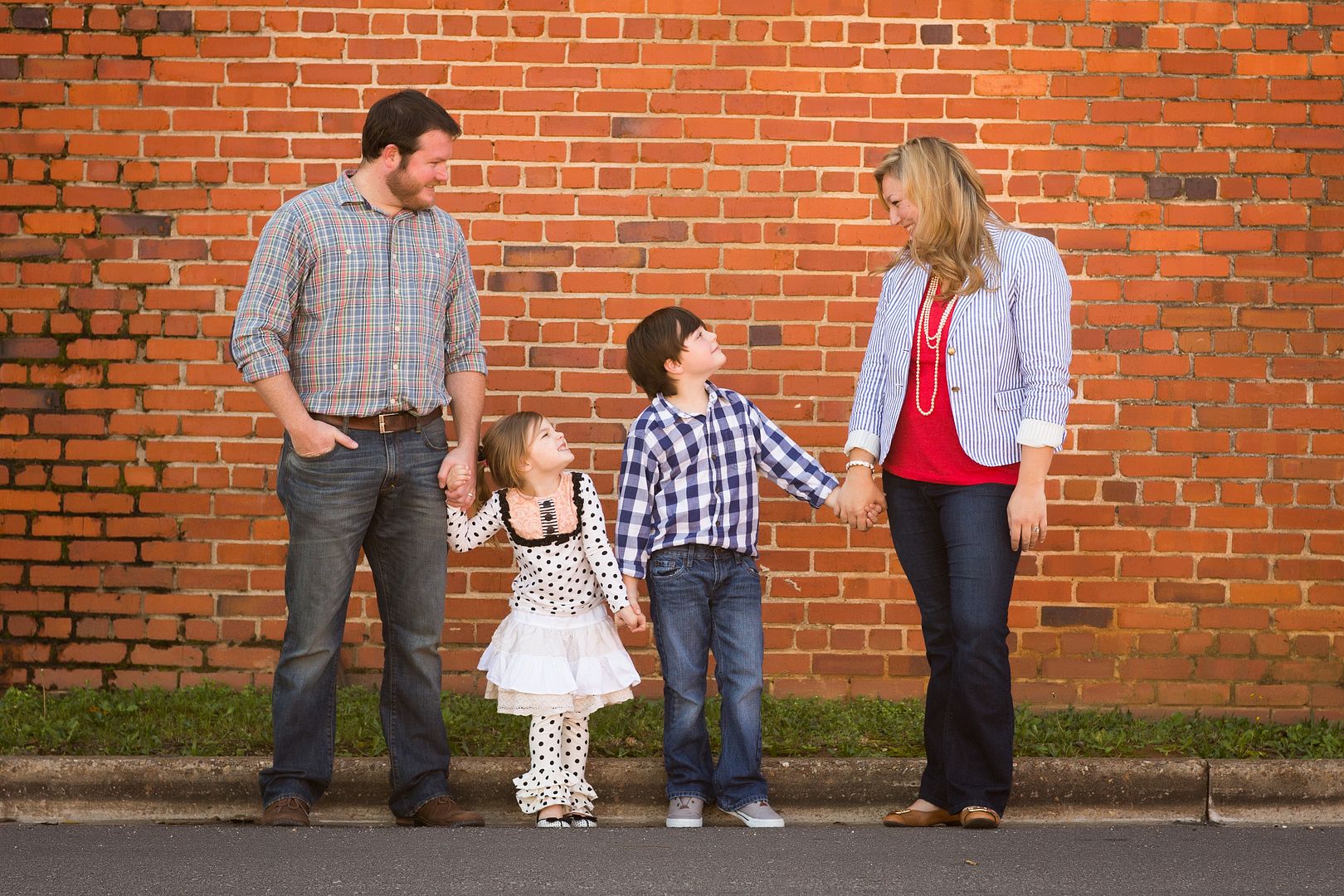 On to today's decorating!
When thinking about what I'd want to create for the 4th, my mind immediately goes to this…it's gotta be fast.  It's gotta be simple.  And most of the time, it's gotta be kid friendly, too.
Hence, a simple 4th of July Treat Bar.
Here's the thing about entertaining: decor can be sooo simple, but with good presentation, it can be sneaky and make you look like you spent hours slaving away.  When really all you did is roll up some paper and fold some pretty napkins, but you sure made that fresh fruit look killer.
I love the idea of dedicating an entire area for the little people in our lives…especially at a party.  I used to love being at the "big kids table."  Having our own spot meant that we meant something…little did I know my parents probably just wanted a few quiet minutes to talk about something not Mickey Mouse.
Either way, I love providing fun little moments like that for Gray and Ava, and our friends' kids, too.
So let's get to the details.
We set up a totally simple treat bar a.k.a. adorable lemonade stand, for the kids to graze/attack/destroy.
Keep the menu simple: We went for mostly summer fruits, honey wheat pretzels, with simple dipped marshmallow "sparklers."  Using the mini sandwich chalkboard to display the menu immediately amps up the personality without costing much time or money.
P.S.  I lately cannot get enough of using pillows as chairs for little people.  Inside, outside, whatever.  One throw pillow on the ground per little person.
For some patriotic punch, I wrapped simple paper cones using this amazing paper placemat set–love those checks!
I use them for all kinds of things, but these blueberry cones are so simple and just adorable.  And all I did was secure the paper with a little tape and plop some blueberries in.
Winning.
I always love serving these honey wheat pretzels, too–they're yummy and are the perfect kid-sized bite.  We varied some more paper cones tied with a little baker's twine for some whimsy.  And anything tied with baker's twine is adorable and makes you look sort of like Martha Stewart.  The end.  Amen.
Now listen, I know everyone's kids don't eat fruit all the time, but I go for simple and healthy and who knows?  Maybe you'll be the reason the Jones's kids start eating fresh cherries.  It could be a good thing.  And, you'll literally wash the food to prepare it for the party.  And put it in cute containers.  All done.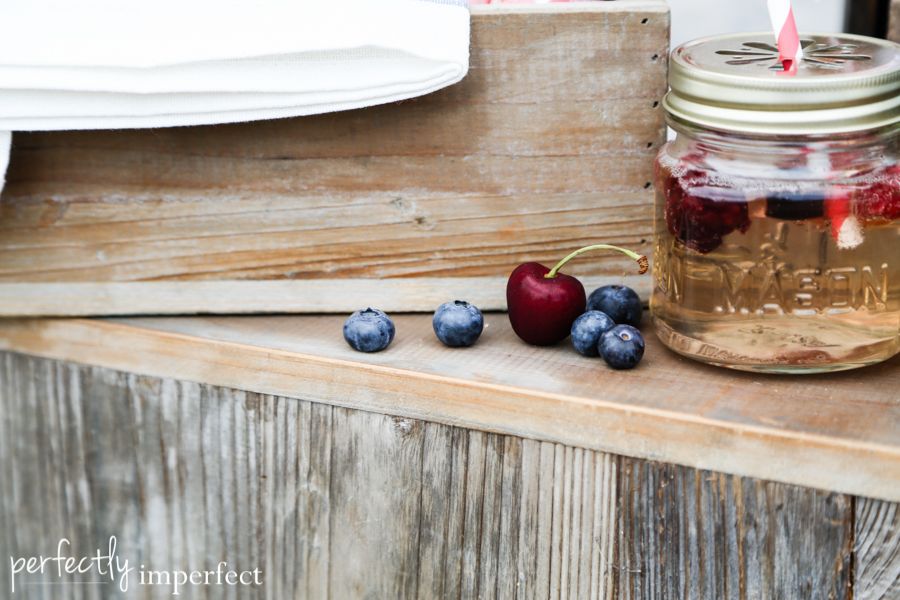 I used my mini Mason Jars from Red Envelope, and created a simple berry spritzer using sparkling white grape juice and adding a few frozen berries as "ice."
I added a couple of bottles of cherry limeade for an option, and I'll throw some water in there as well.  #toomuchsugarforthebabesisneveragoodthing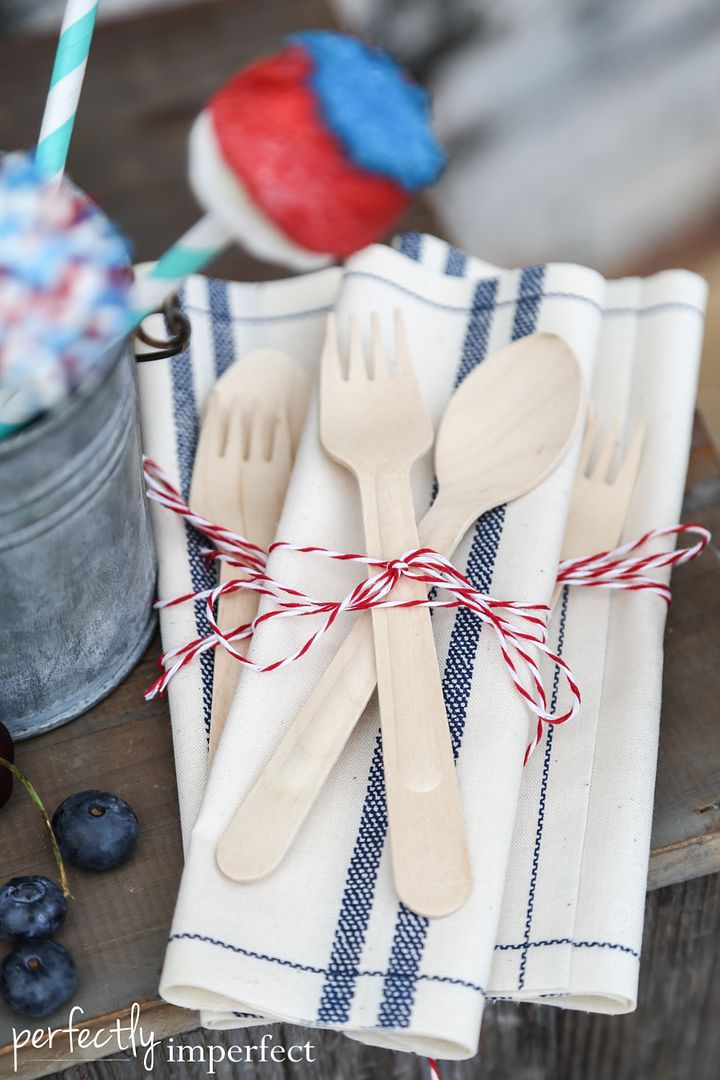 I adore using this birch flatware for disposable entertaining.  The tear away napkins are perfect in a blue and white stripe.
a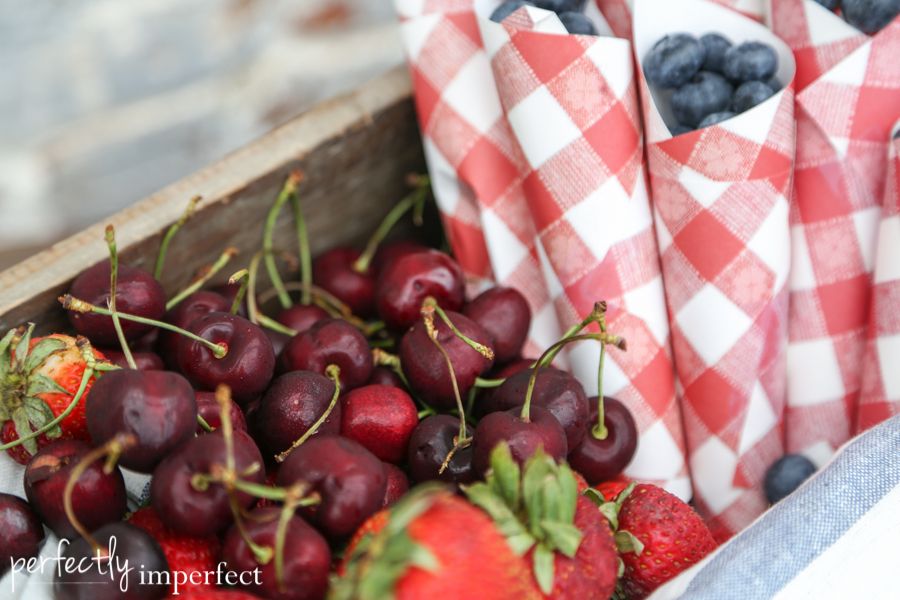 Listen.  What's more fun than a chocolate dipped marshmallow??  You cannot go wrong with this one for kids.  And they don't have to look perfect.  They are so happy, and using colorful striped straws, the color combos are virtually endless.  These were dipped in white chocolate and then immediately in red, white and blue sprinkles and sugar.
Ten minutes, tops.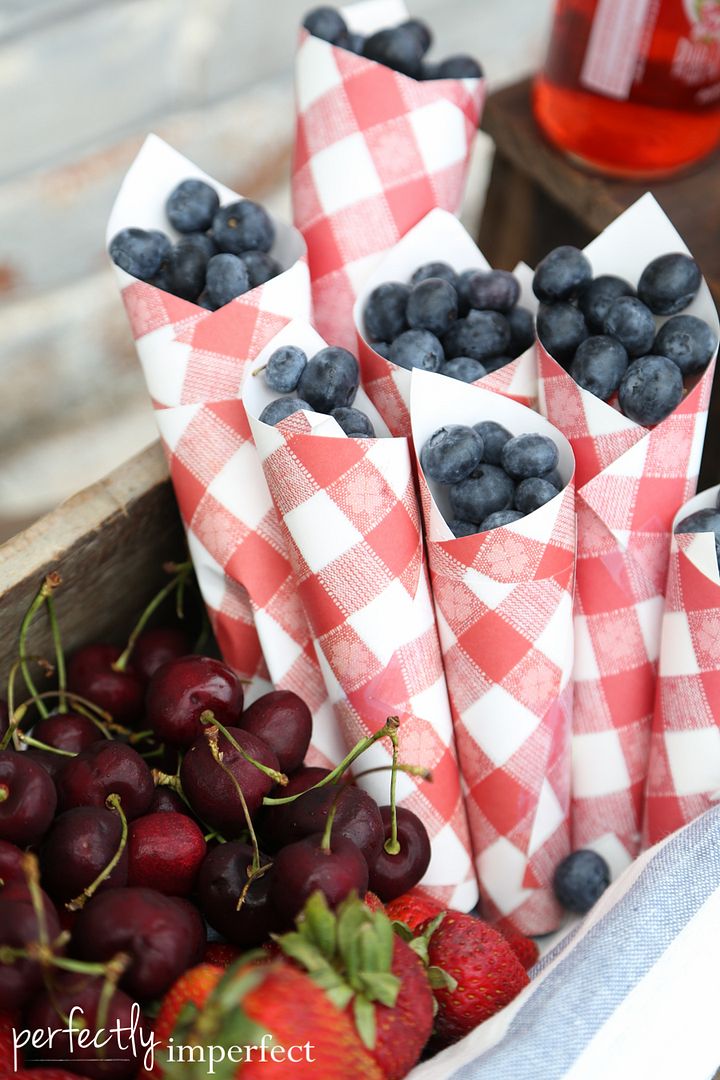 Since kids are so likely to grab food right off the table, skip the plates and go with individual serving sizes or just stick with a pile of strawberries or cherries.  They can come and go and eat on the run.  Literally.
Honestly, it was so much fun to dream up this little treat bar.  I think we'll totally replicate it for the 4th, and I hope you can use these ideas for your own bash, too!  Simple, cheap, fun, and festive to boot.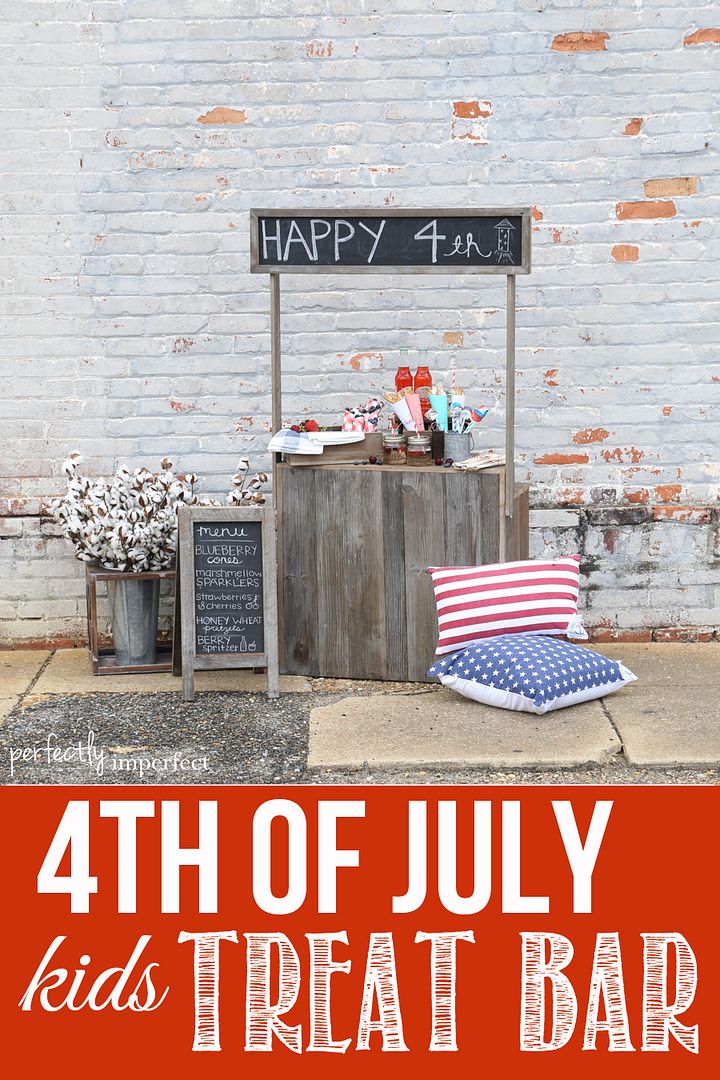 Thanks so much for stopping by, and I hope you'll keep going on the DIY 4th of July tour, too!  Head on over to my friend, Cassie's place, at Primitive and Proper to continue the tour.  So many cute ideas!!
Happy early 4th, friends!
Some Sources for you to recreate the treat bar:
Lemonade Stand with 2 Mini Crates & Chalkboard–we order these so if we're out of stock, just shoot us an email at orders@perfectlyimperfectblog.com!
Galvanized Mini Lunch Pail
Wooden Storage Box with Drawers
Blue & White Tear Sheet Napkins